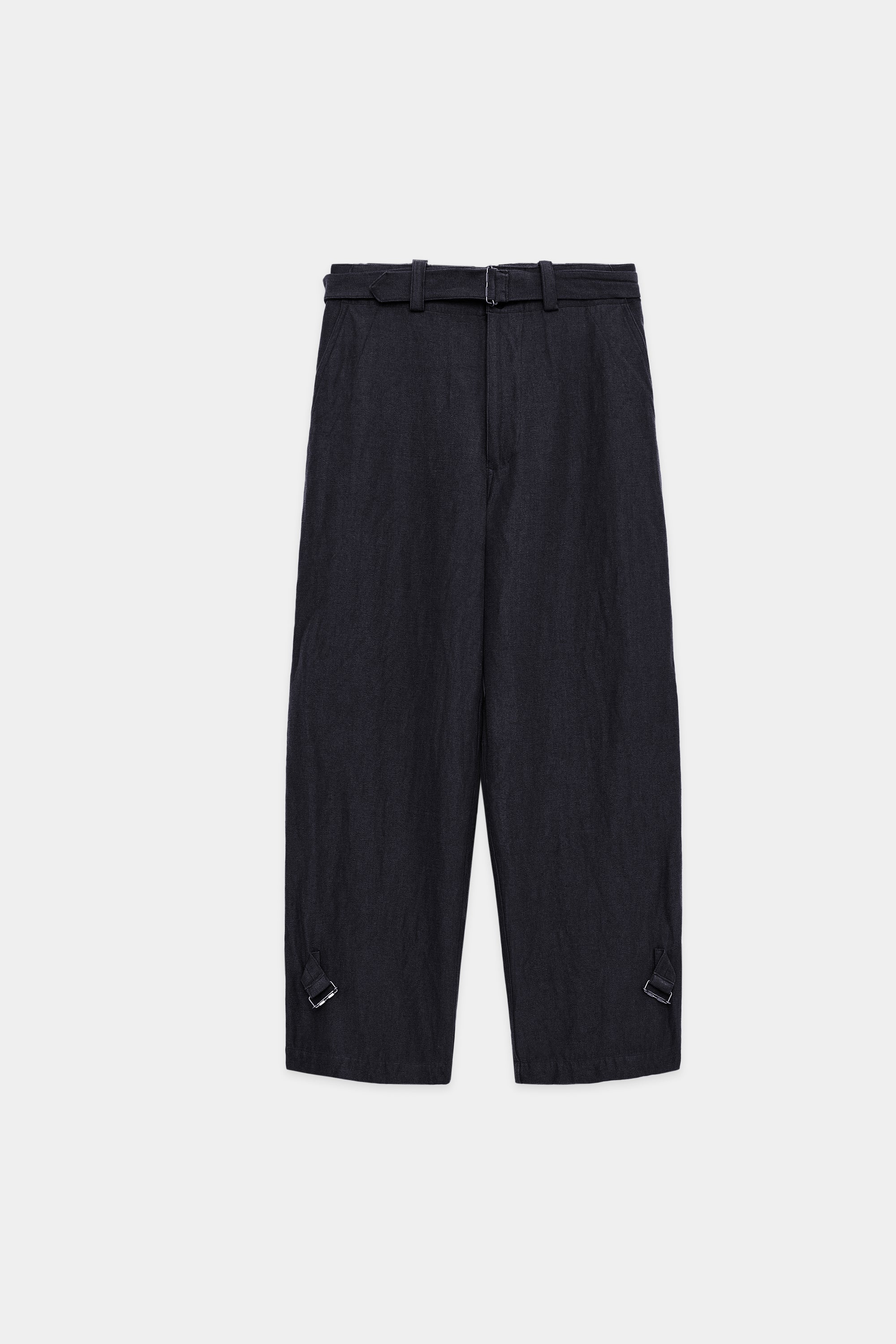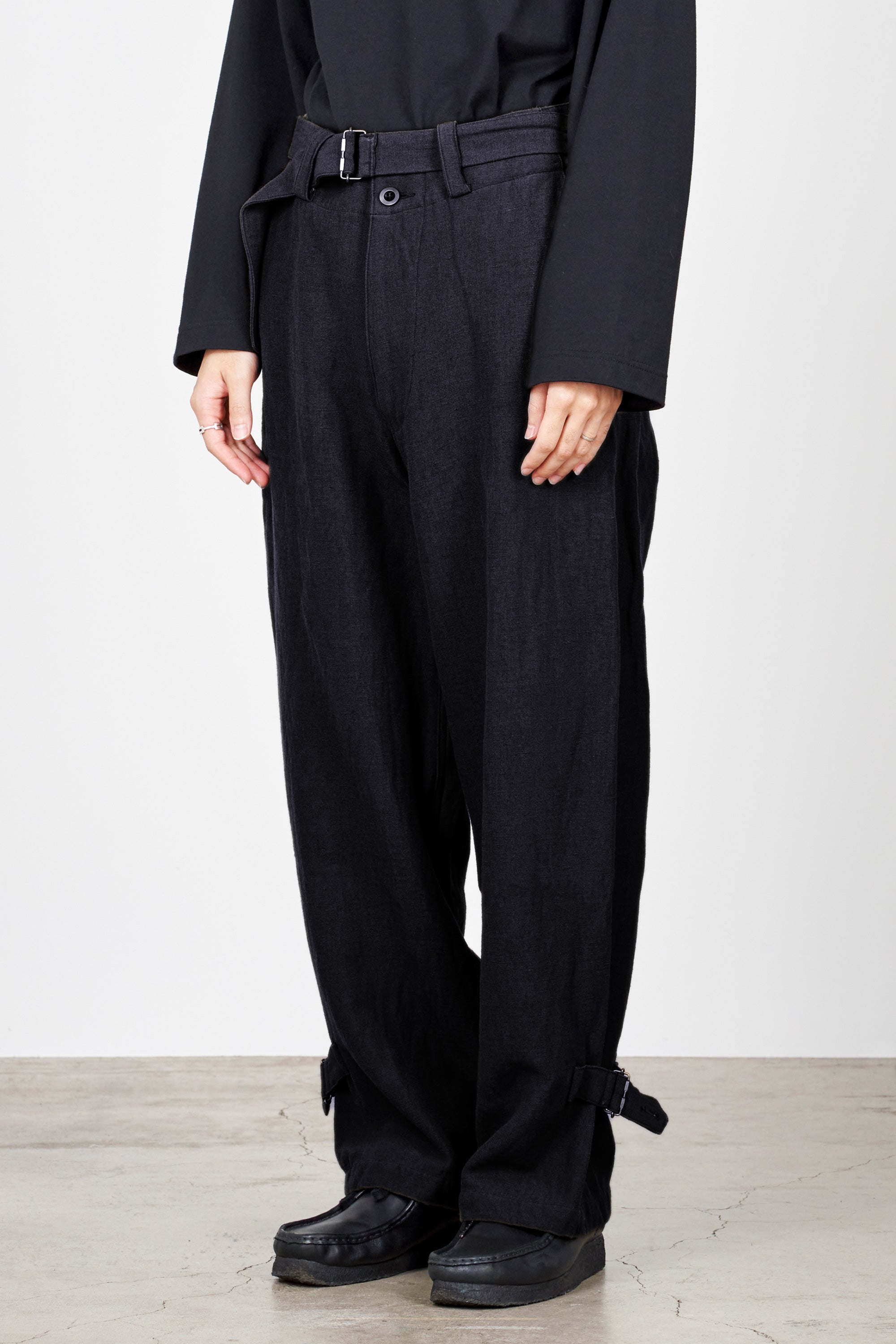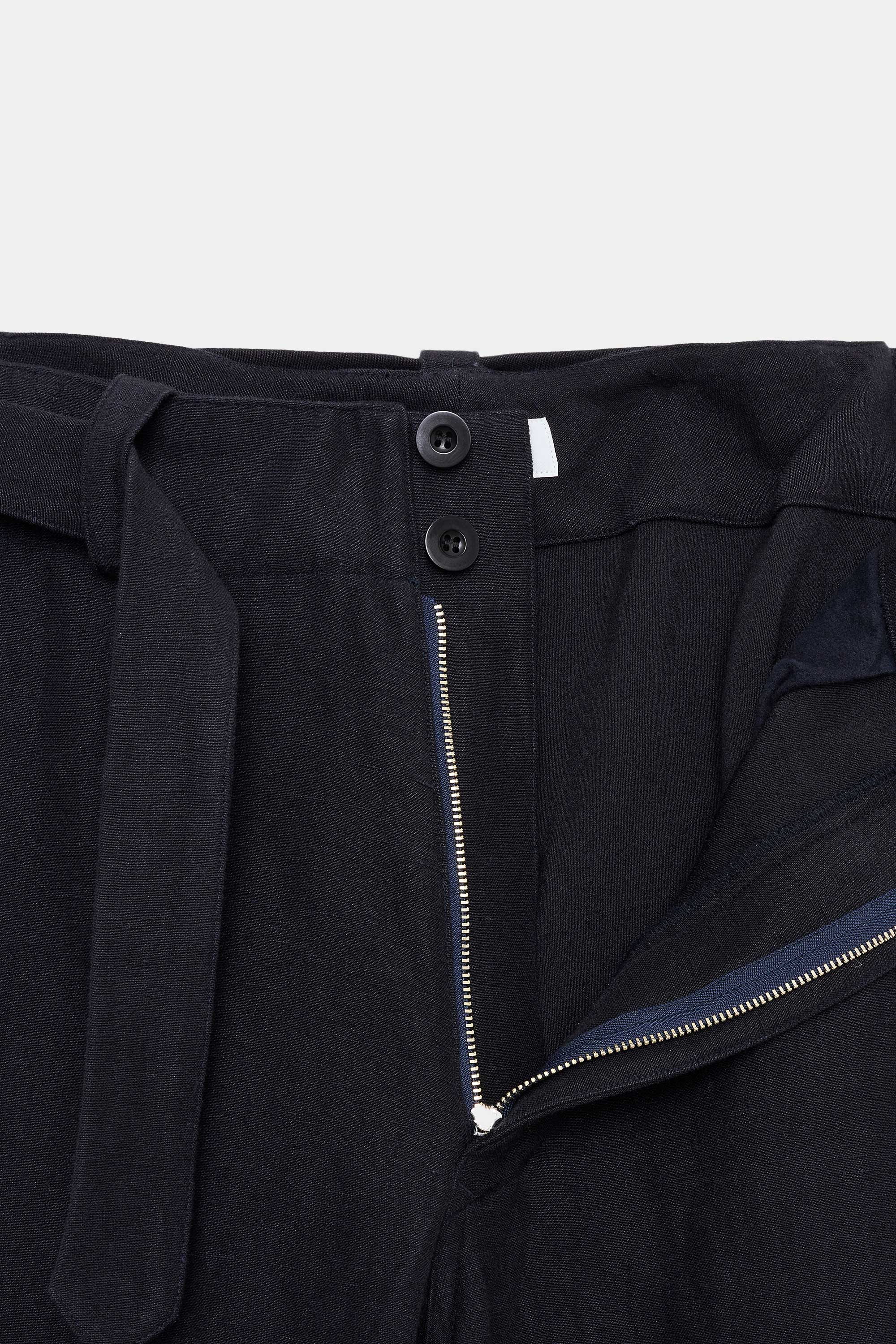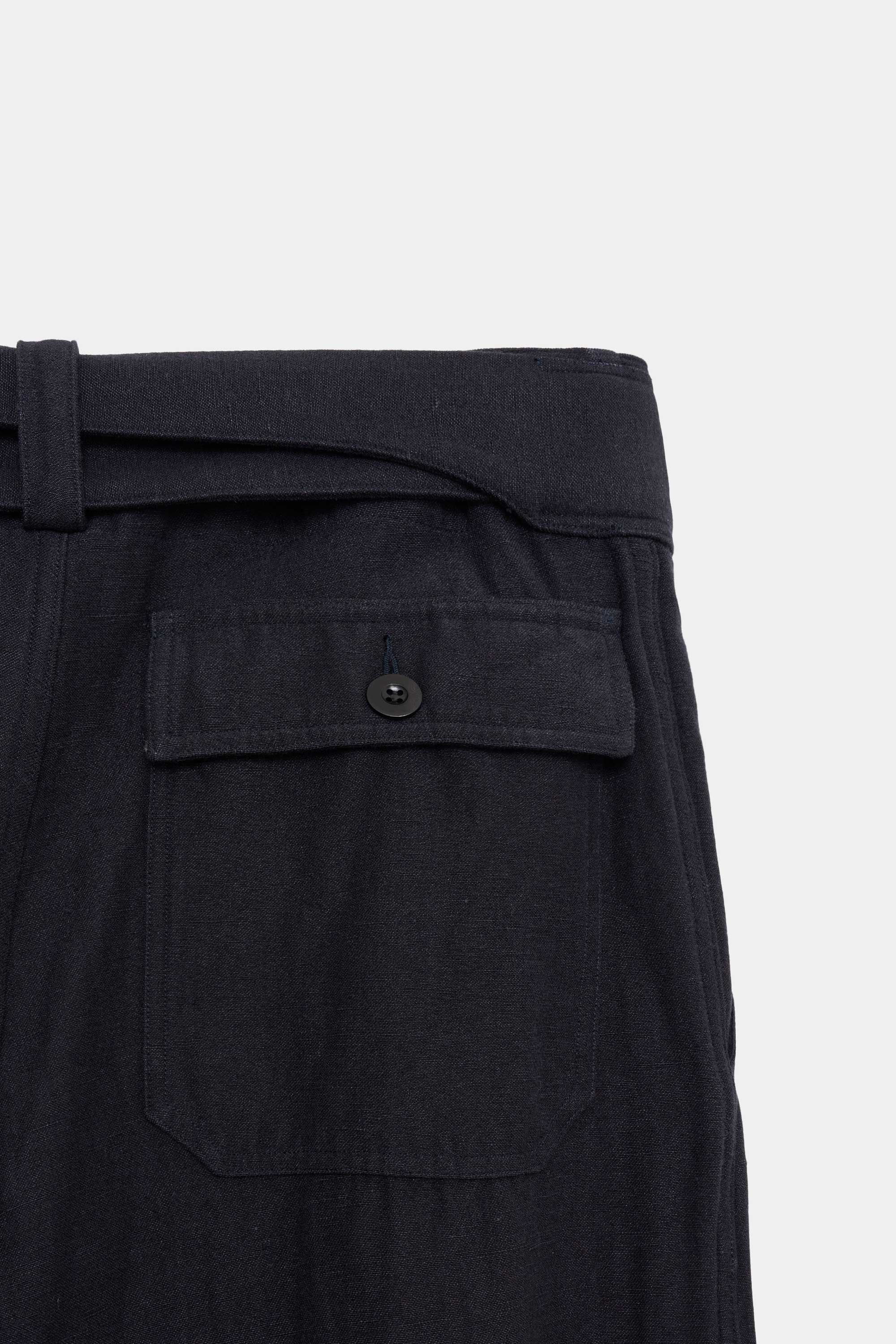 /
ウール リネン バックサテン モーターサイクル パンツ, Navy
Design
These pants are based on the 1940's French army motorcycle pants.
While following the details of the original, these pants have been updated for modern wearability, making them an item that cannot be found even in vintage clothing.
The silhouette is a medium-thick straight. The washed finish gives them a worn-in look and feel, so they blend in with the clothes in your wardrobe from the day you buy them.
Recommended Comments
These pants have a vintage-like realistic design and high quality. The rich expression of the fabric gives the item depth.
Another unique point is the use of a niche item, French military motorcycle pants, as the design source. The simple yet strong presence of the material makes these pants useful as a coordinating accent. Since a belt of the same material is also included, we recommend tucking them in and wearing them as well.
Product Number/Product Name
Product No.:M22C-10PT01C
Product name:WOOL×LINEN BACKSATIN MOTOR CYCLE PANTS
62% WOOL 38% LINEN
Back satin with wool for the warp and linen for the weft. The reverse side of the fabric has a different expression, with the linen on the front and the wool on the back. Aiming for a vintage-like material feel, we have created a look by daring to leave the neps and fluff peculiar to linen, and then washed the fabric to give it a natural wrinkle and fluffiness. The wool warp yarn gives the entire fabric a sense of falling, which increases its elegance and adds warmth to the fabric. The coloring is also a key point, utilizing the difference in dyeing between linen and wool to create a deep, flickering hue.