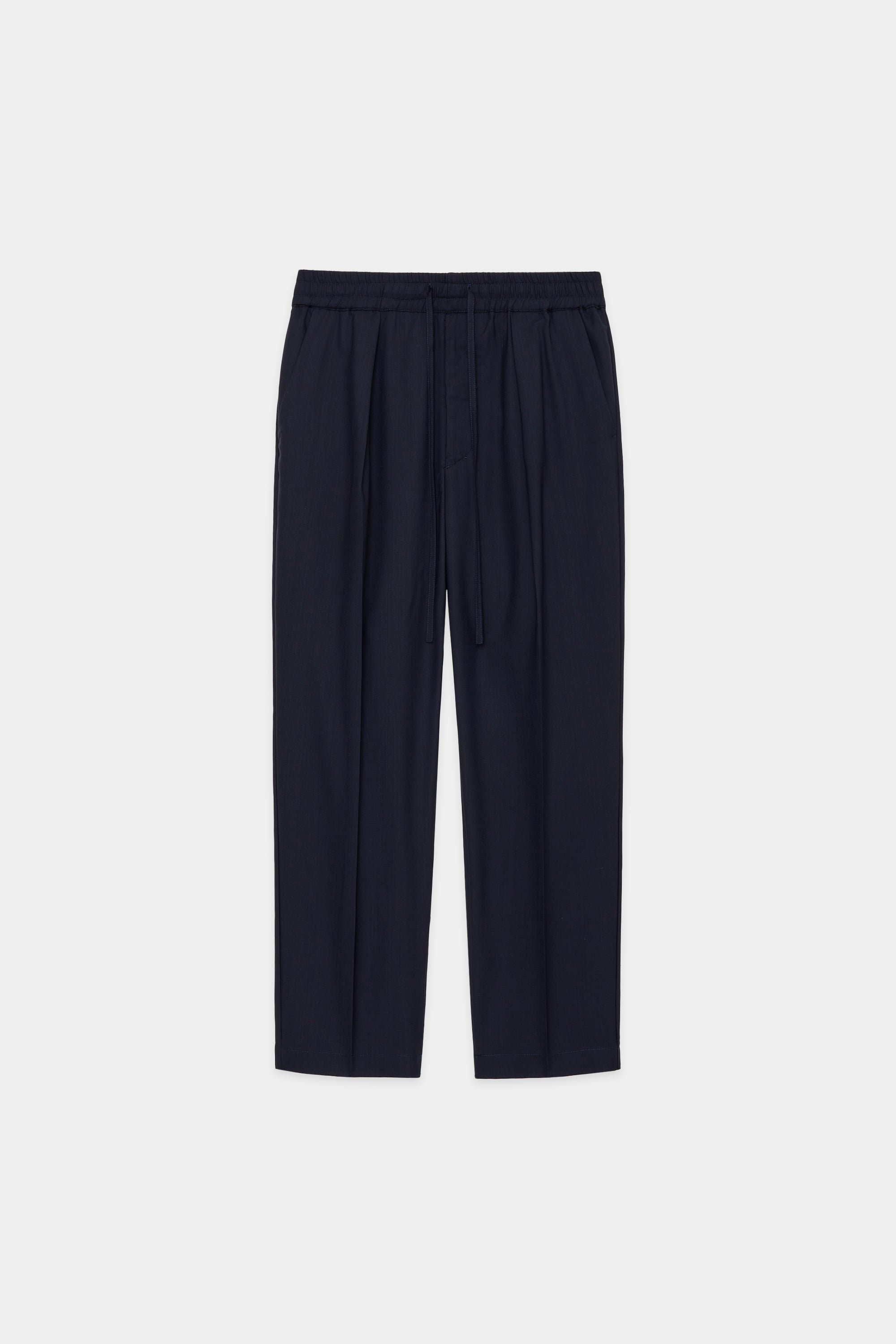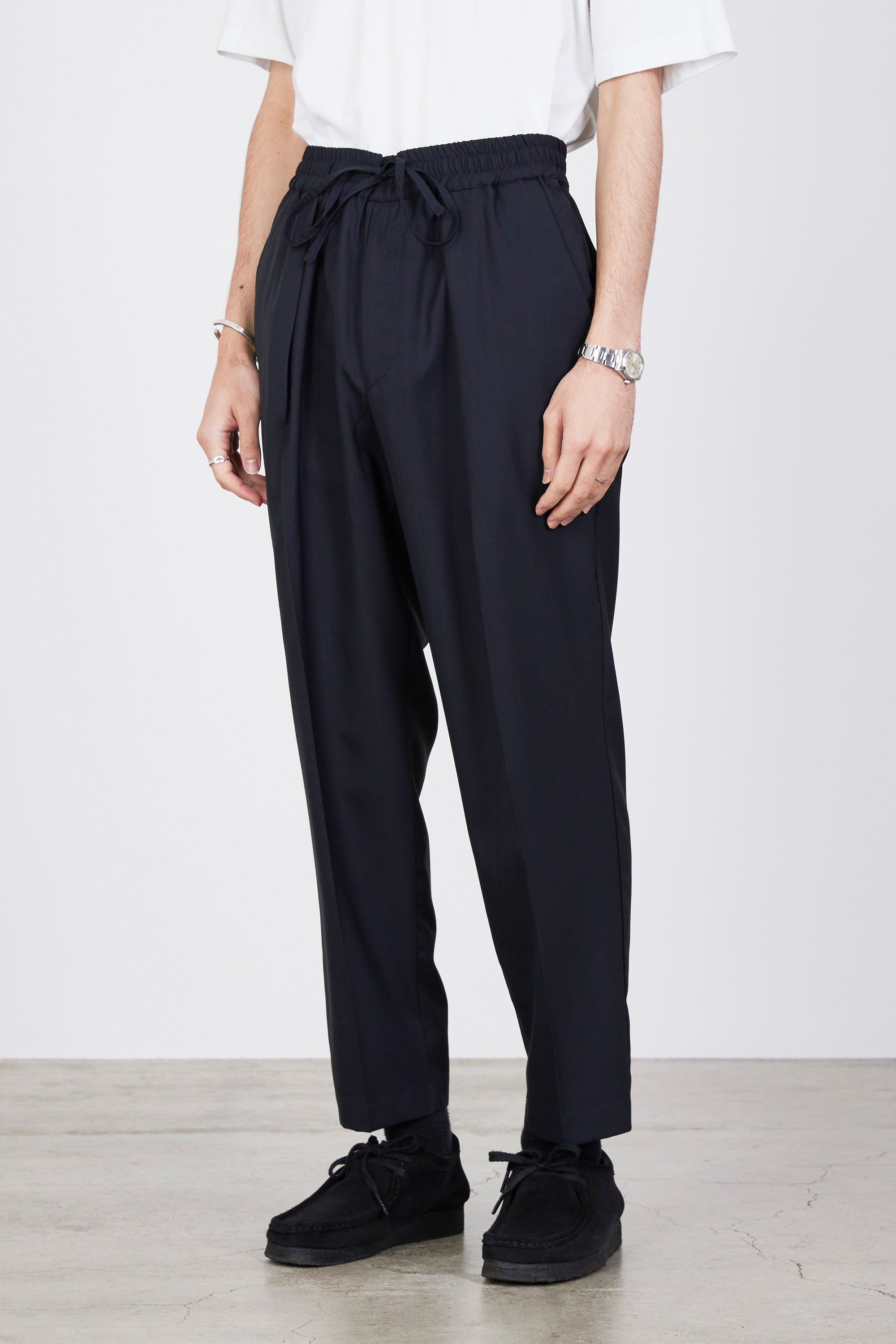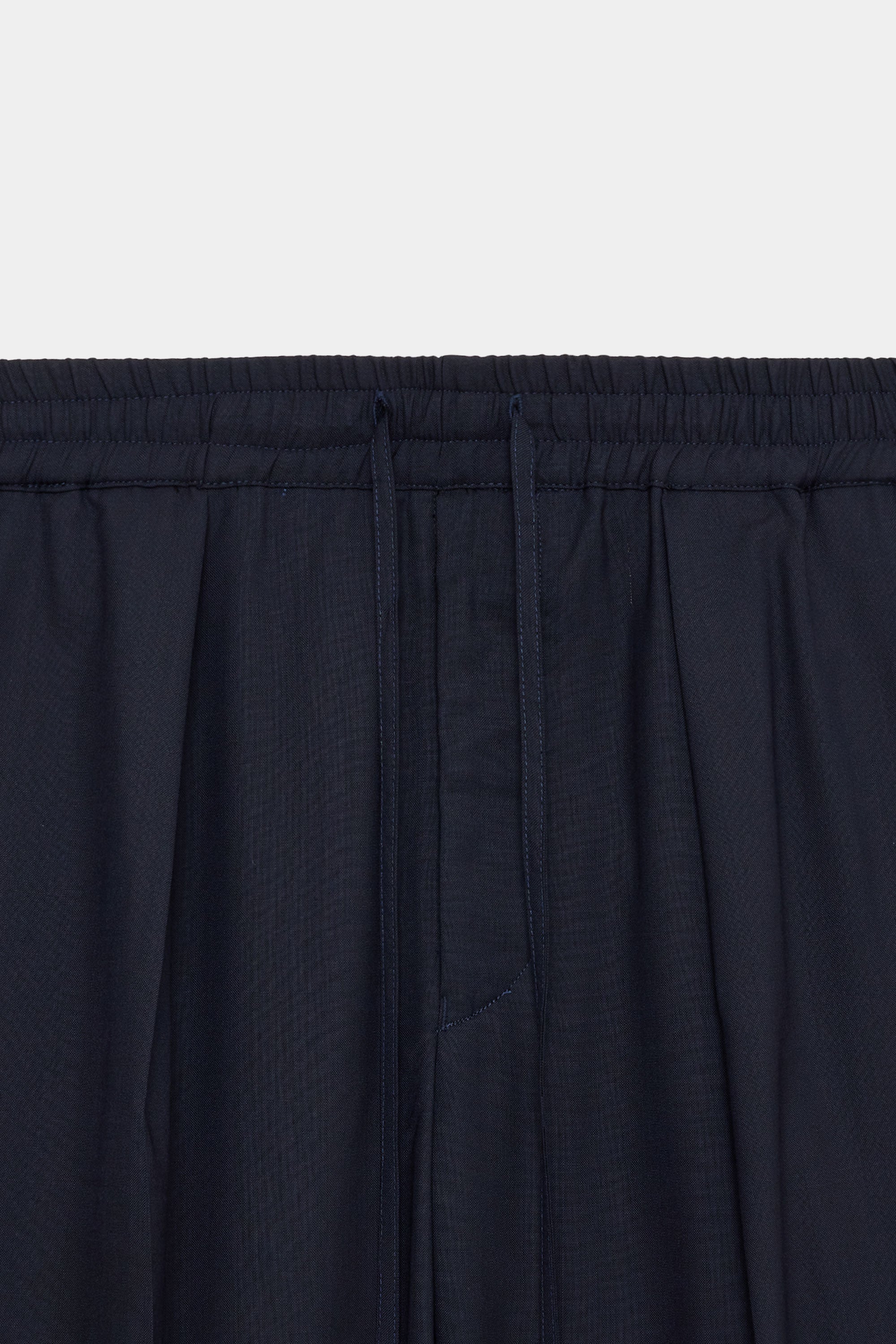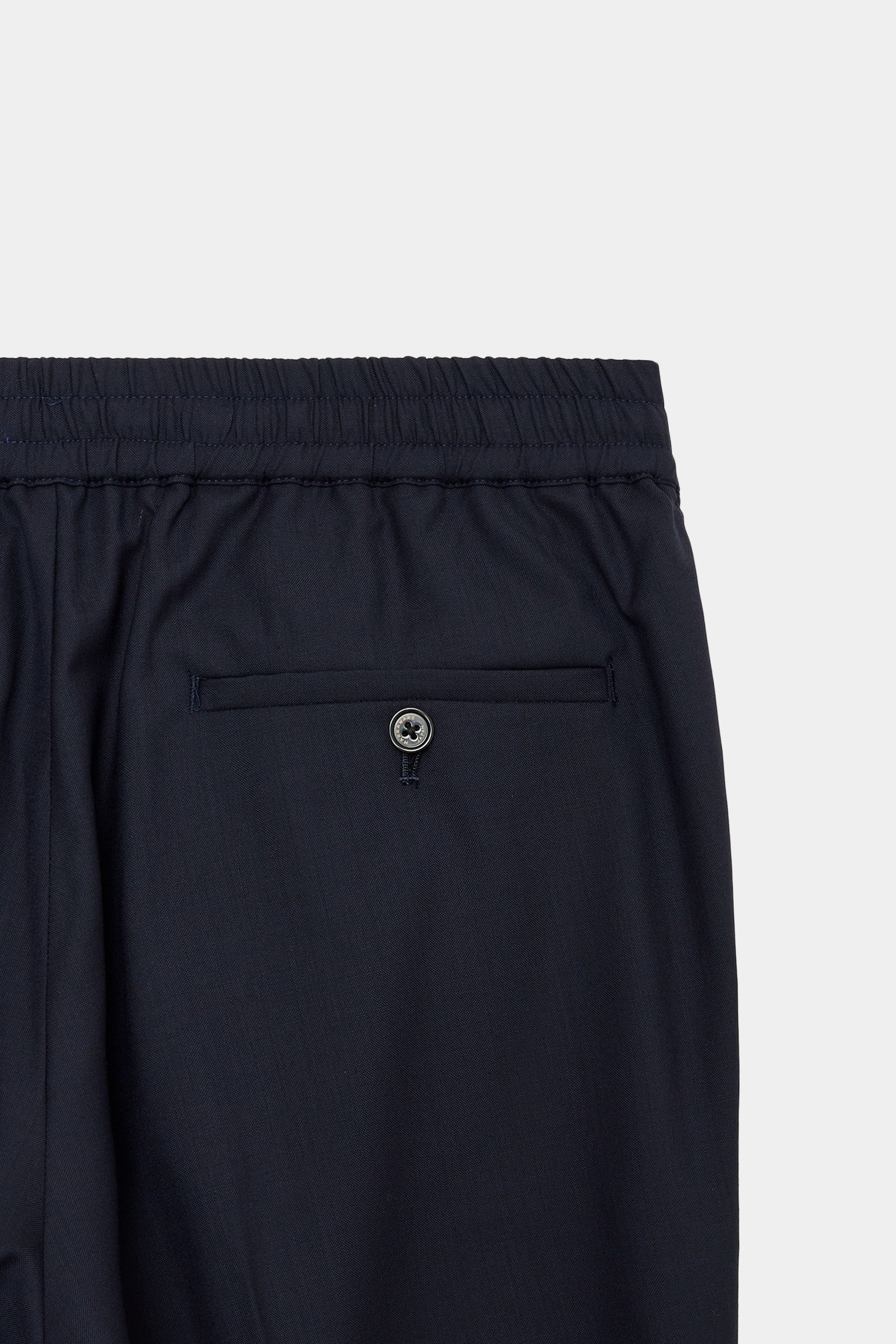 /
SUPER 120'S WOOL TROPICAL PEG TOP EASY PANTS, Navy
Design
MARKAWARE standard 'PEGTOP TROUSERS'. Slightly roomy around the waist and a tapered silhouette with a clean leg. The deep tucks in the front give a three-dimensional effect and create a beautiful silhouette when worn. Not too thick and not too thin, just the right line makes this a popular item. The waist is easy to wear for a stress-free fit.
Recommended comment
Wool tropical with an adult elegance, lightness and breathability suitable for summer. This fabric is ideal for slacks and allows you to enjoy elegant dressing even in hot weather.
The PEGTOP TROUSERS have a clean silhouette that is easy to use on a daily basis. They are easy to match with larger tops and can be worn in a wide range of situations, both elegant and casual. Recommended for those who prefer slim, clean-looking trousers.
Item number: A23A-13PT02C
Item name: SUPER 120'S WOOL TROPICAL PEG TOP EASY PANTS
100% WOOL
The delicate wool called Super120's (17.5 microns) has a smooth touch that does not prick even sensitive skin. On the other hand, it is a well-balanced fabric with a firm firmness and a crisp composition. It also has the lightness and high breathability characteristic of wool tropical.
Wool is antibacterial, odor-resistant, highly water absorbent, and has the ability to regulate body temperature, making it ideal for spring and summer seasons. The fabric has been treated to prevent shrinkage, so it can be washed at home, including by hand.