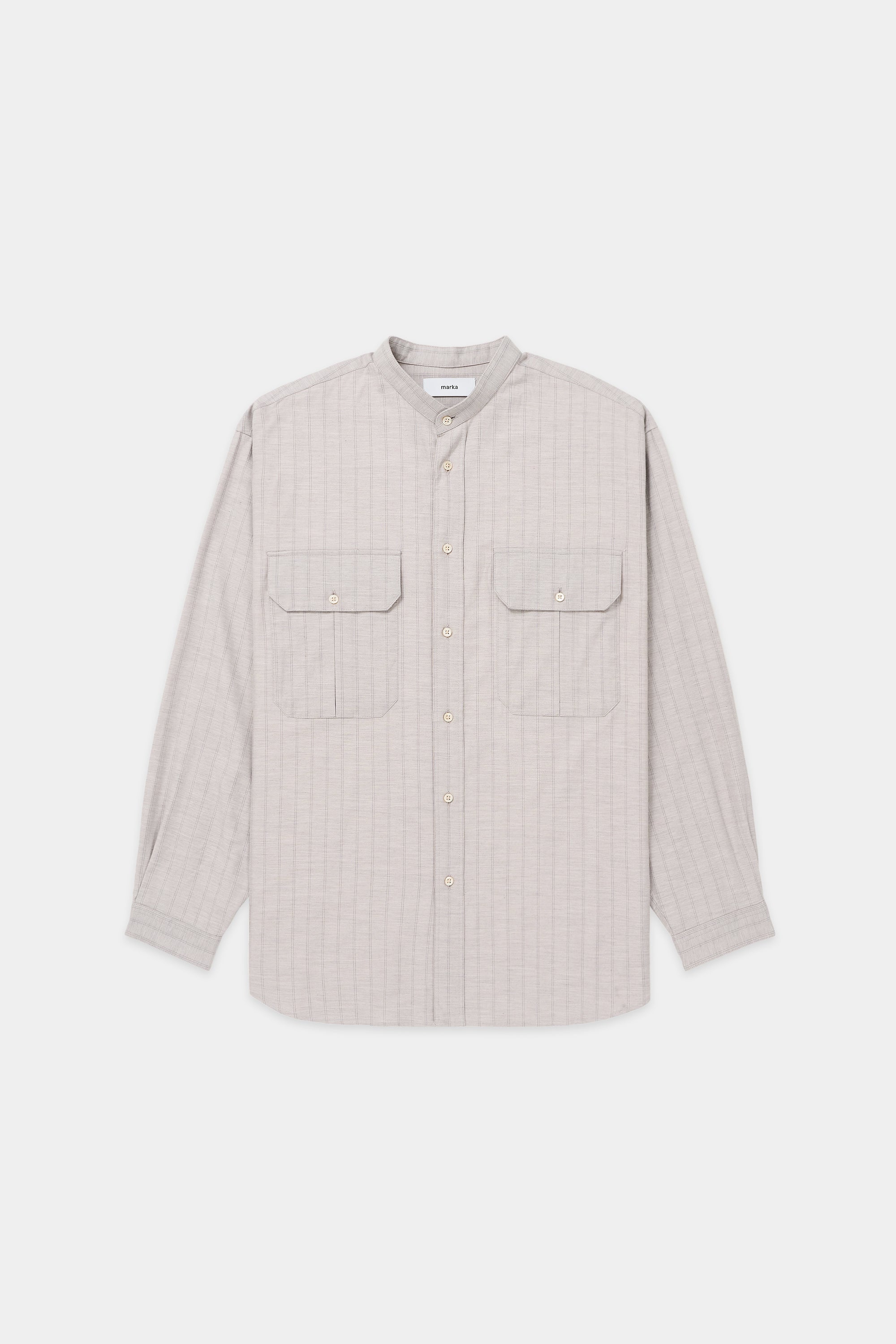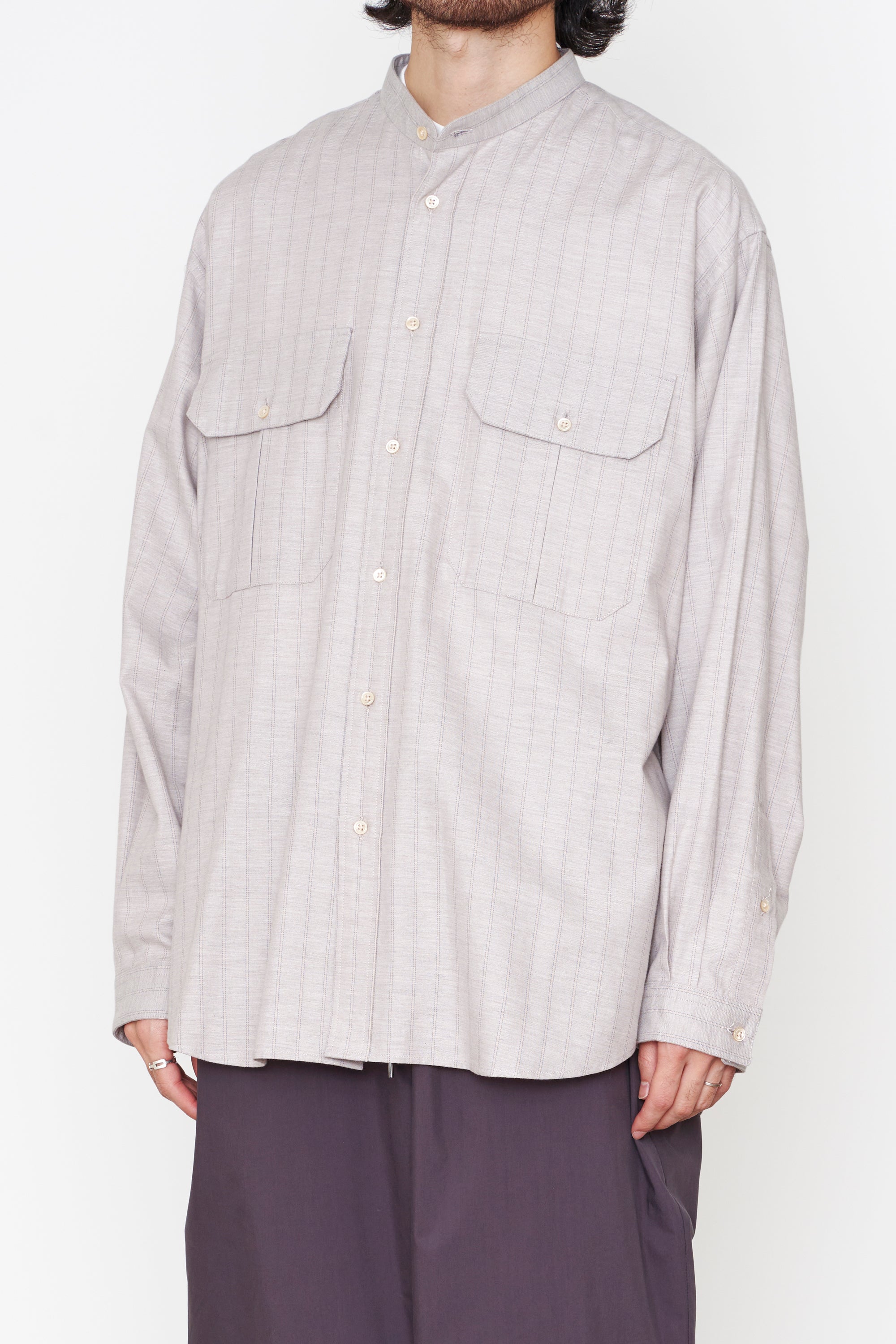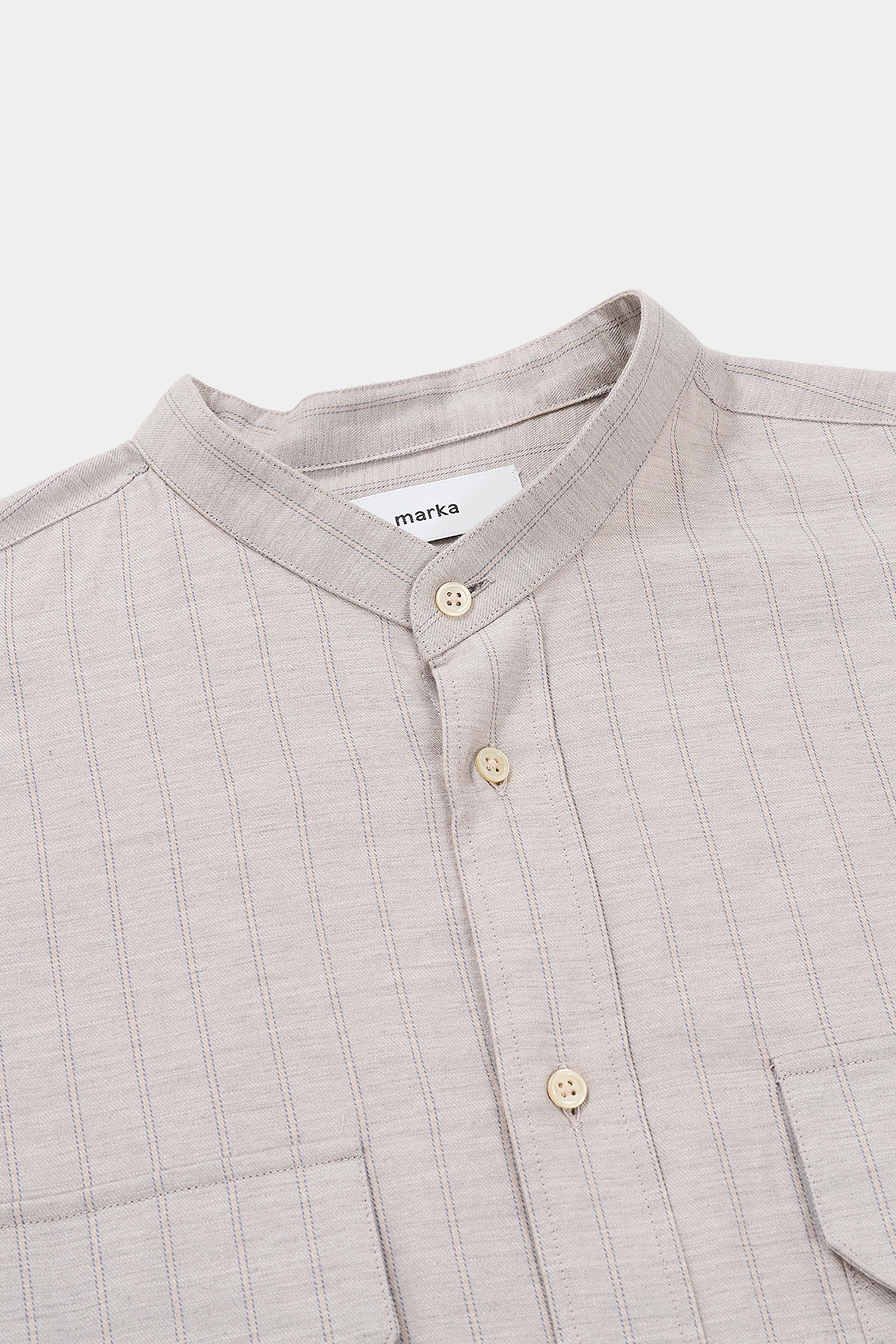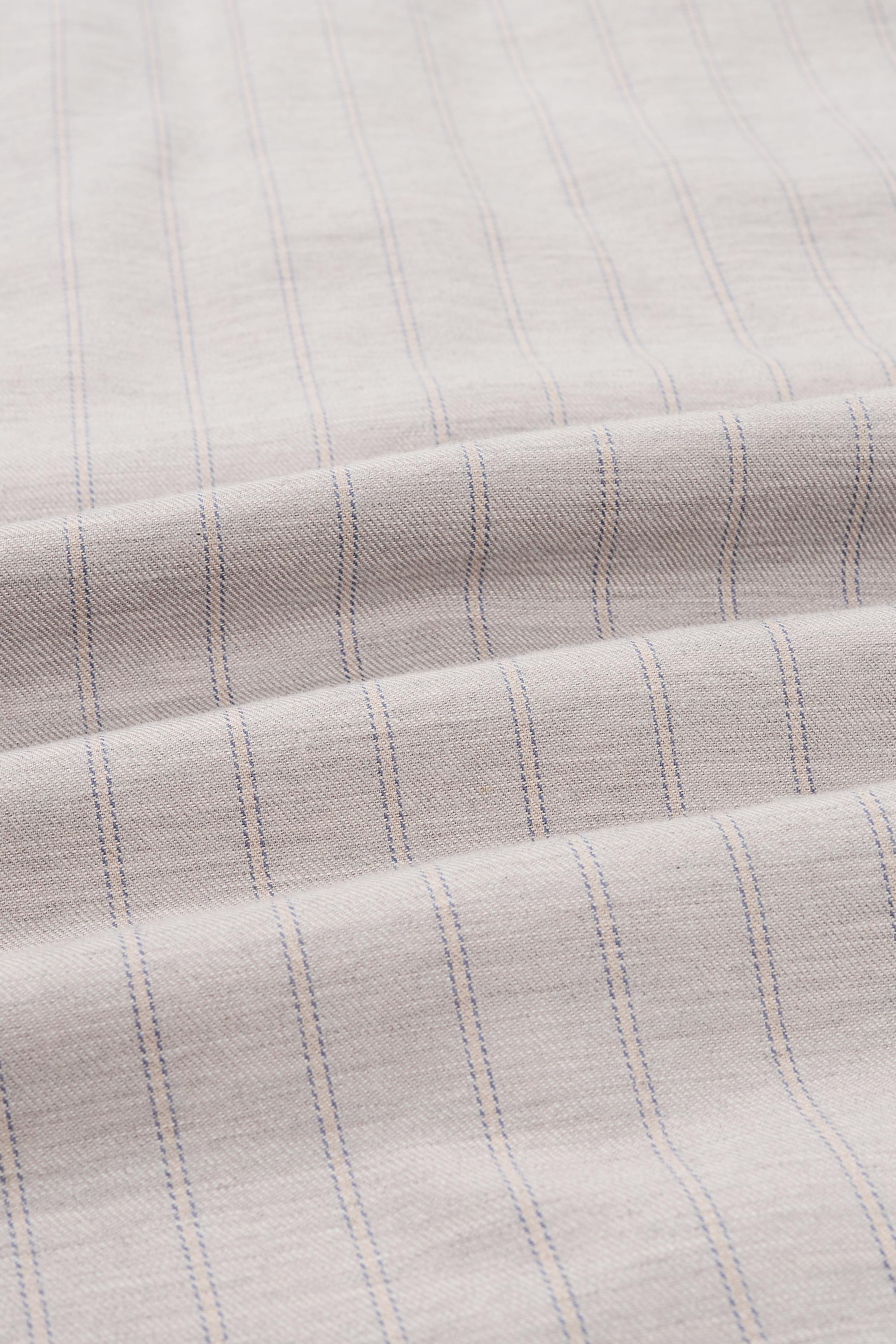 /
Stripe Viella W Pocket Band Collar Shirt, Graige
Design
This shirt is made with a band collar and a slightly roomy body, which is a marka standard. In addition, the striped pattern gives it a smart and elegant look.
It has large flap pockets on both chests. The pockets are made with inverted pleats that expand only when the item is inserted, so they do not make a strong statement, but casually enhance the presence of the item. It is a neatly designed item, but simple and easy to wear.
Recommended Comments
Viera fabric, woven with cotton, is soft and light to the touch, and is suitable for all seasons except summer. It can be worn for a long period of time like an oxford, so to speak, and is designed with thoughtfulness so that it can be used in a variety of situations.
The details such as the band collar, striped pattern, and pockets on both chests are all classic and universal. However, when they are gathered together, they create a strength that completes the coordination with just one shirt. In the cold season, when you take off your outerwear, you will not feel inadequate, and in the spring and early fall, this shirt can be the star of your coordination.
100% COTTON
Cotton Viera is woven with a 40-thread count warp and 30-thread count weft. It has a light and fluffy feel when you hold it in your hands, and a faintly raised look.
The top yarn is made from a mixture of several different colors in the cotton (wadding) state. The top yarn is made by mixing several different colors in the cotton (wadding) state, which gives the fabric a deep color unlike the dyed state.