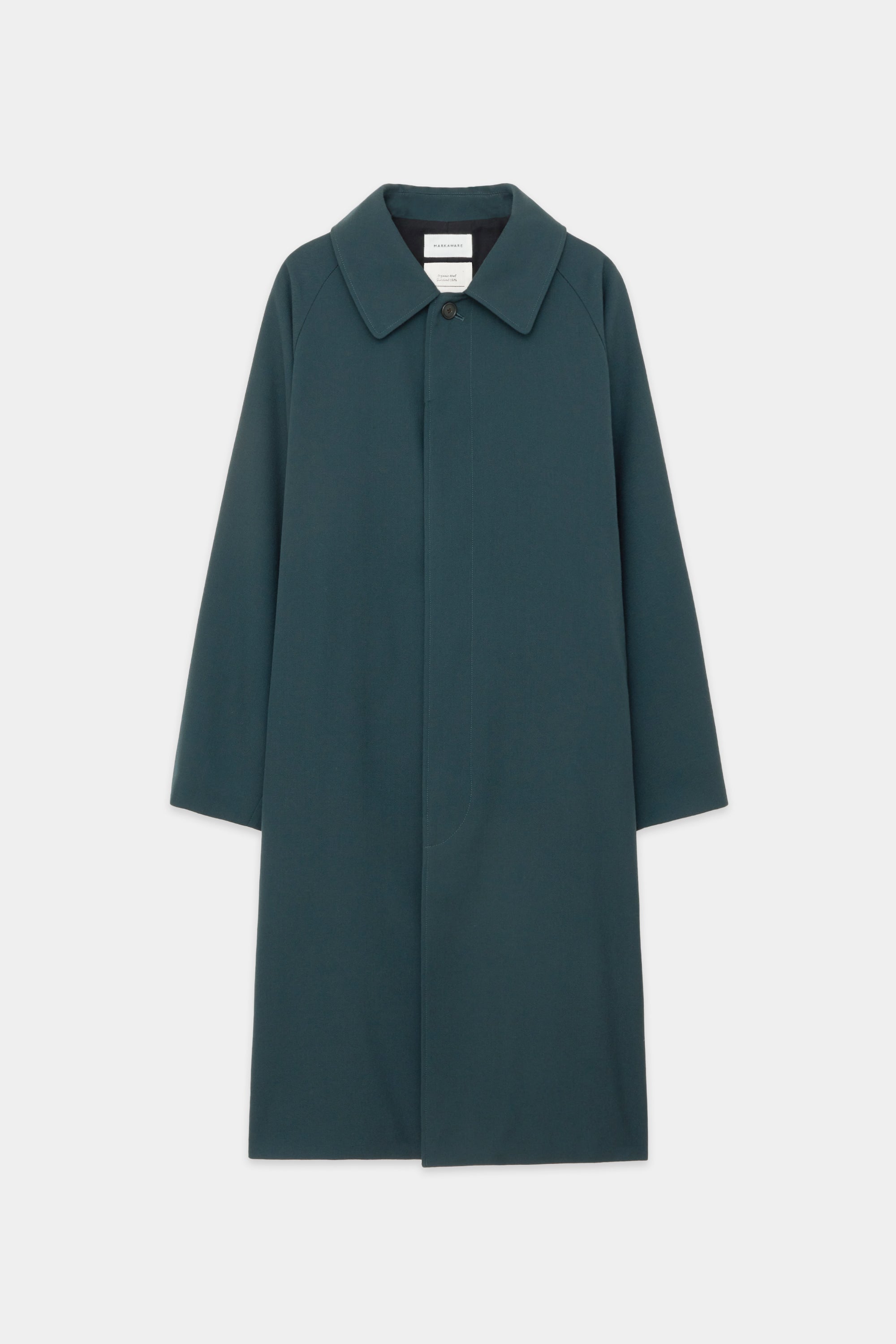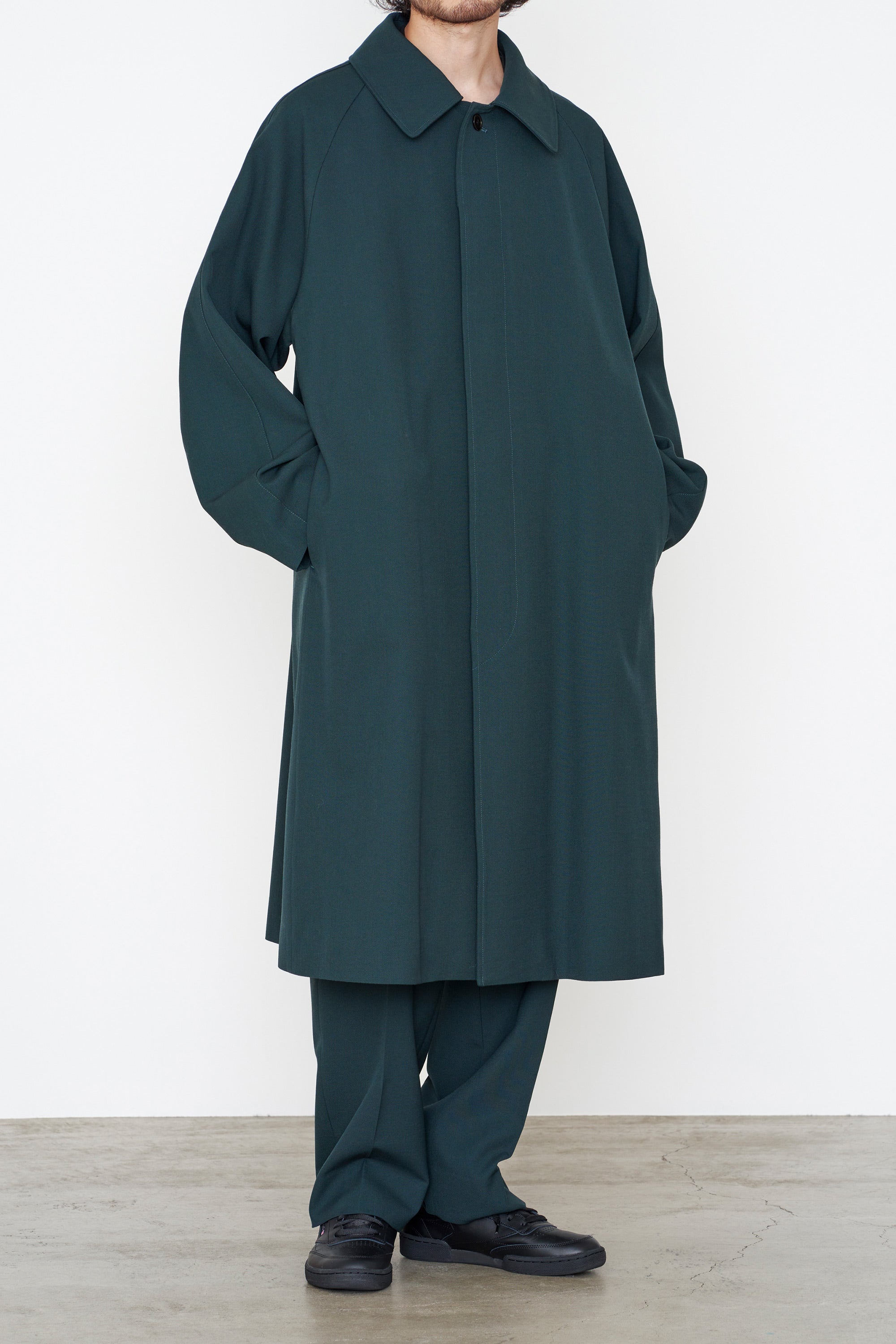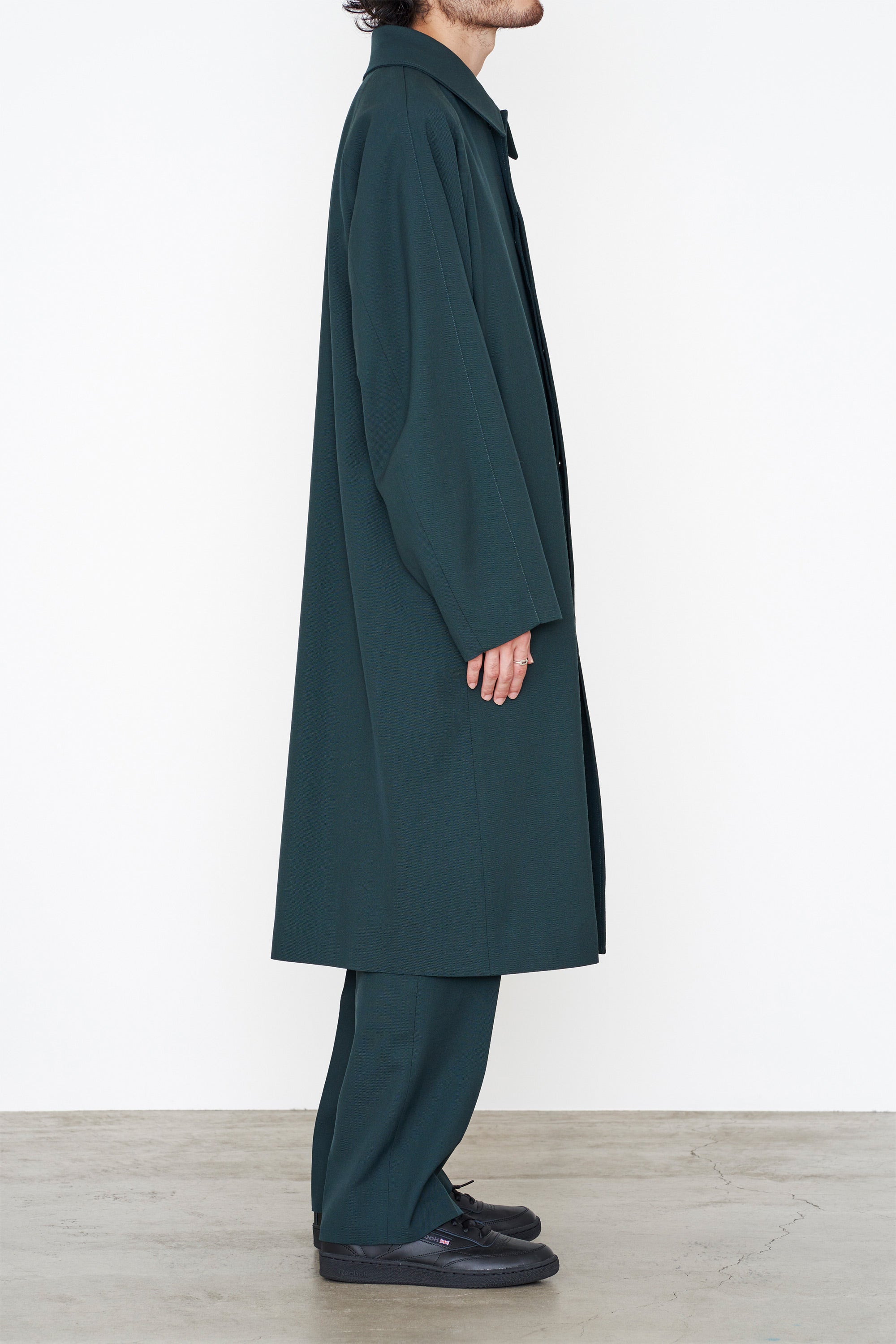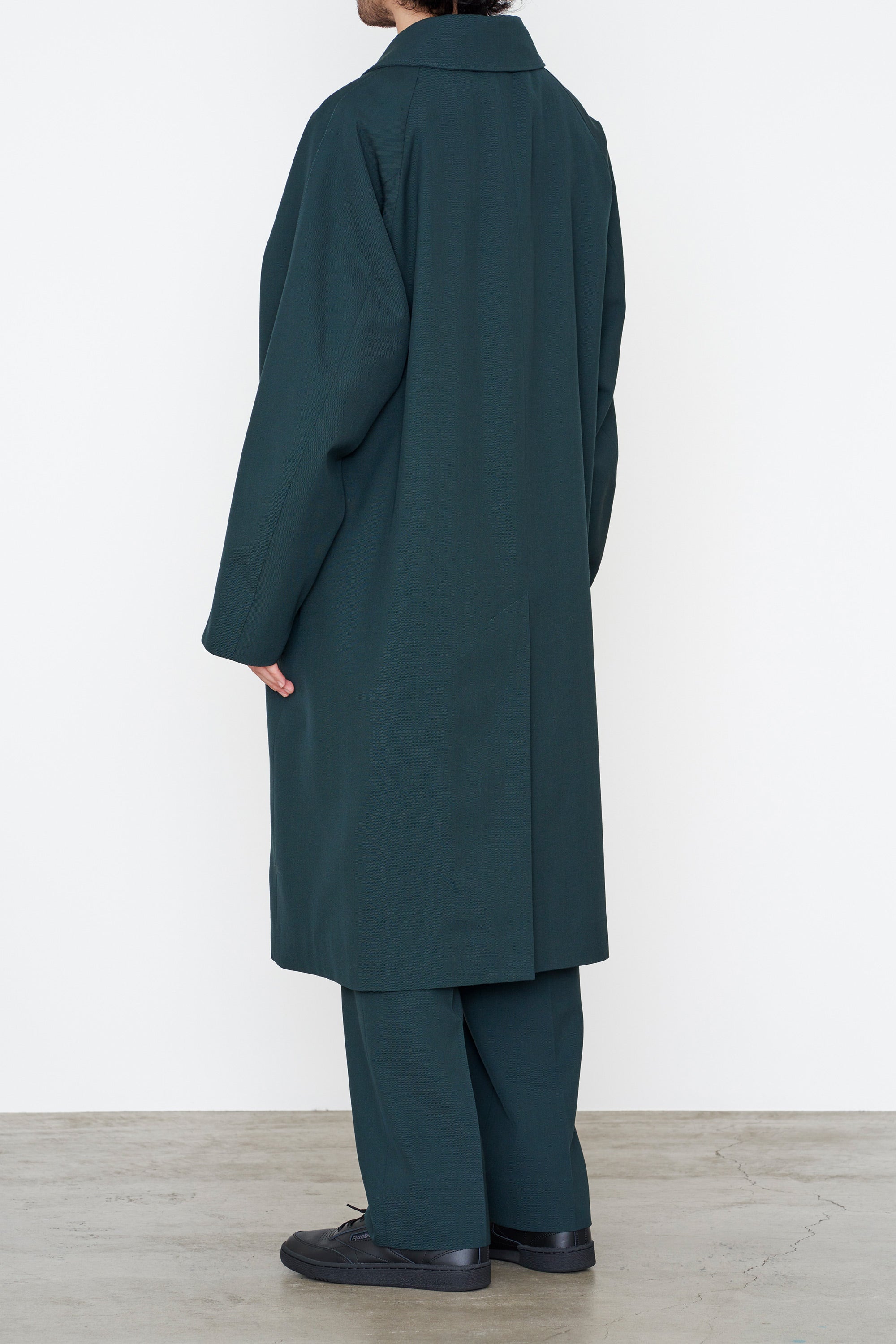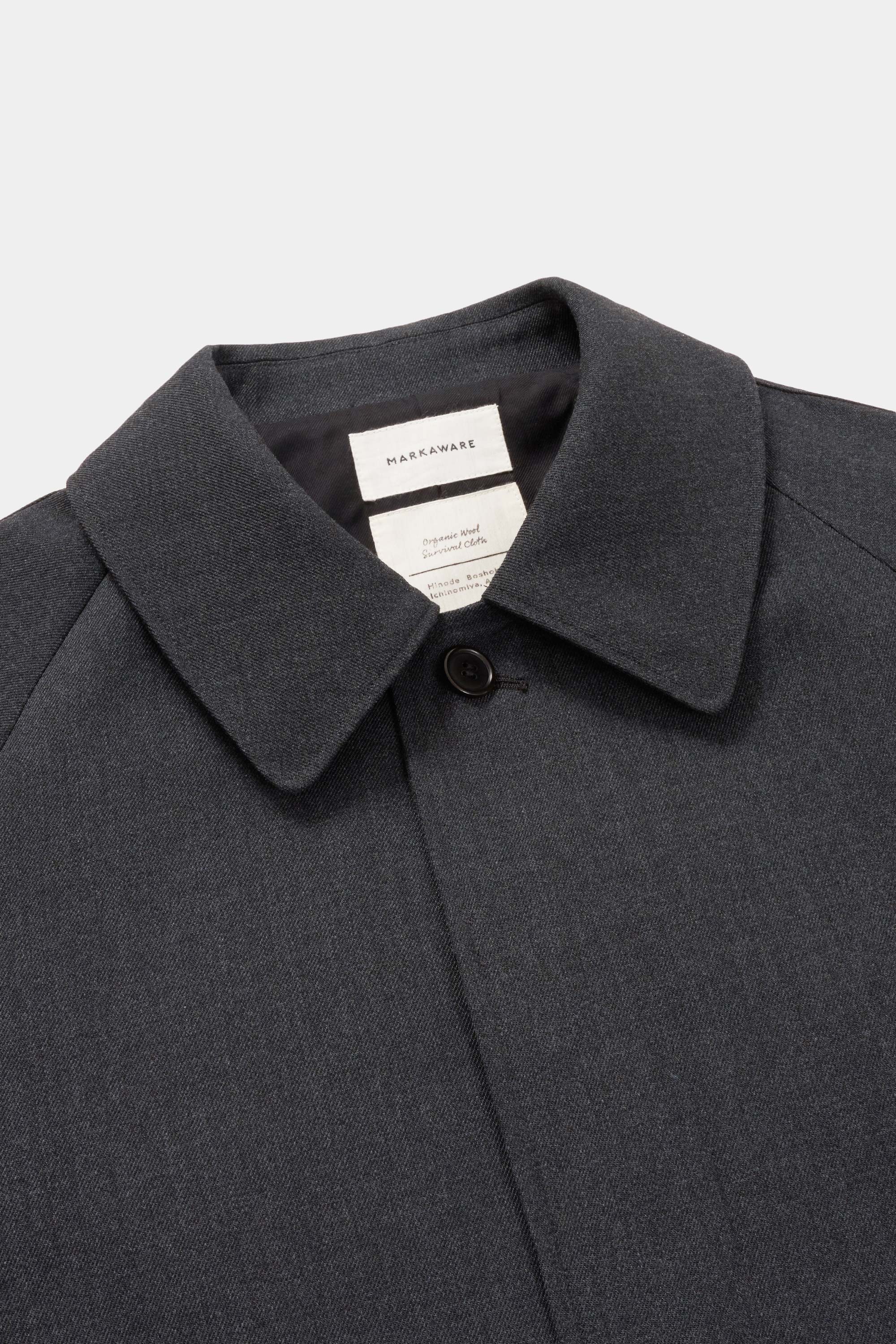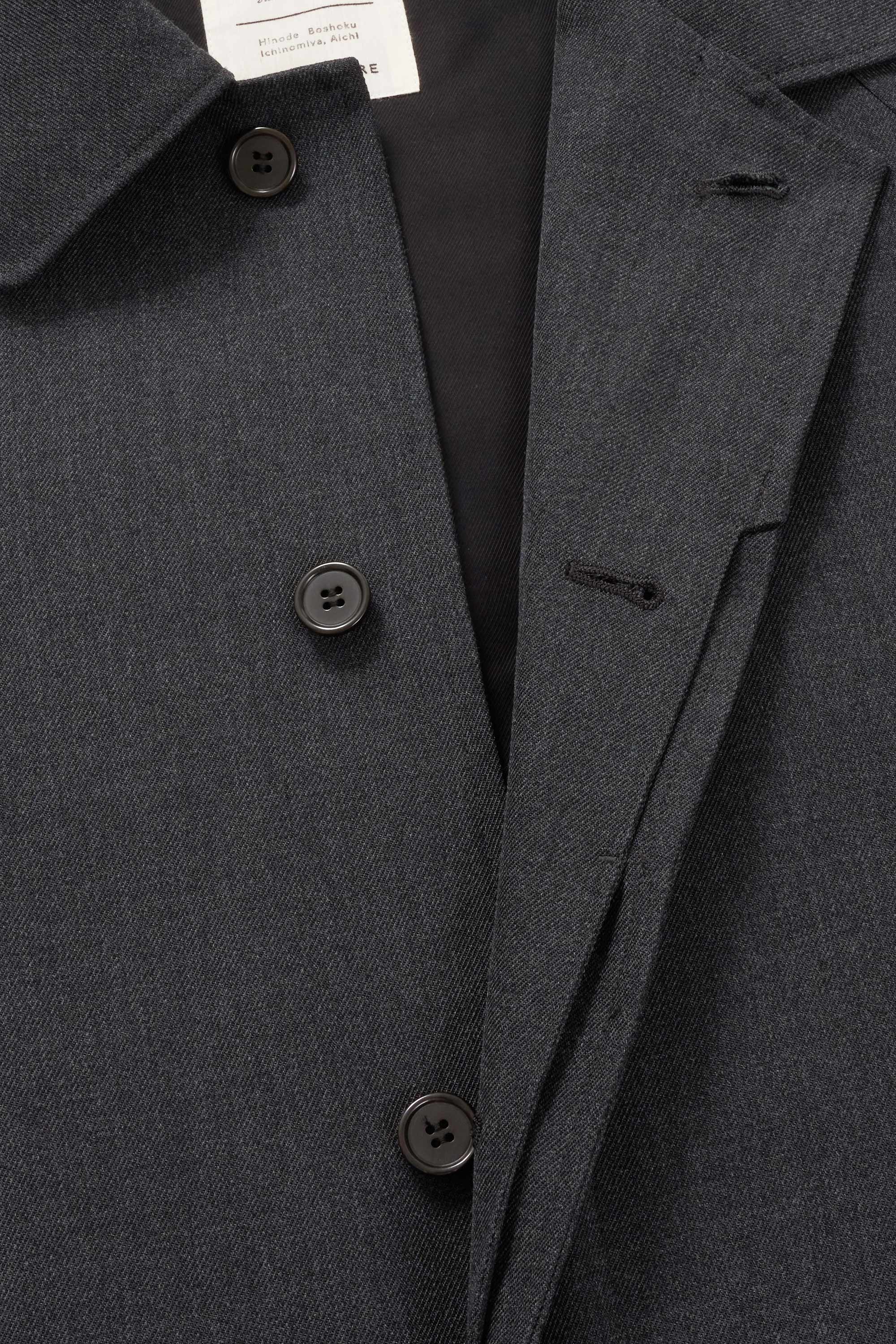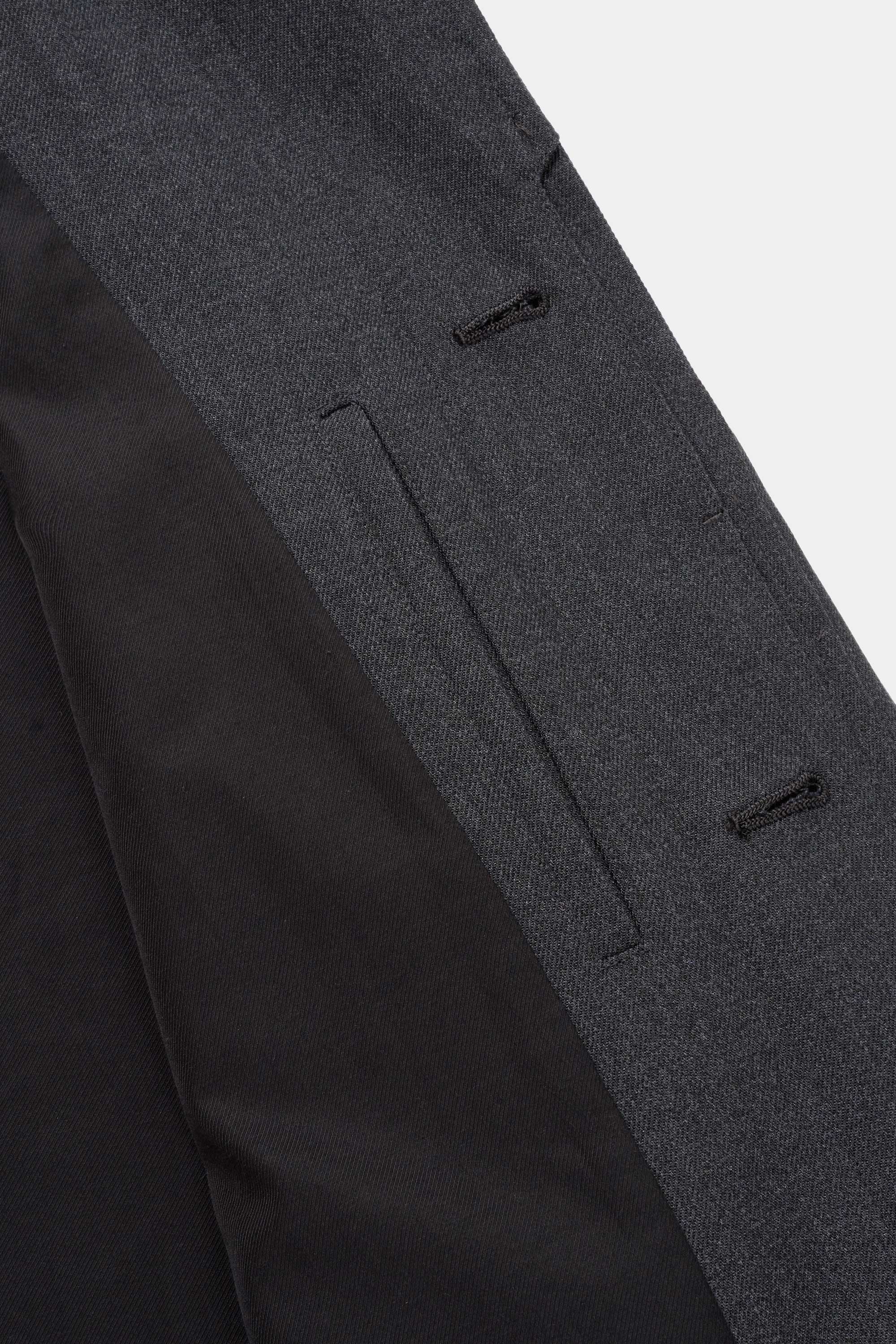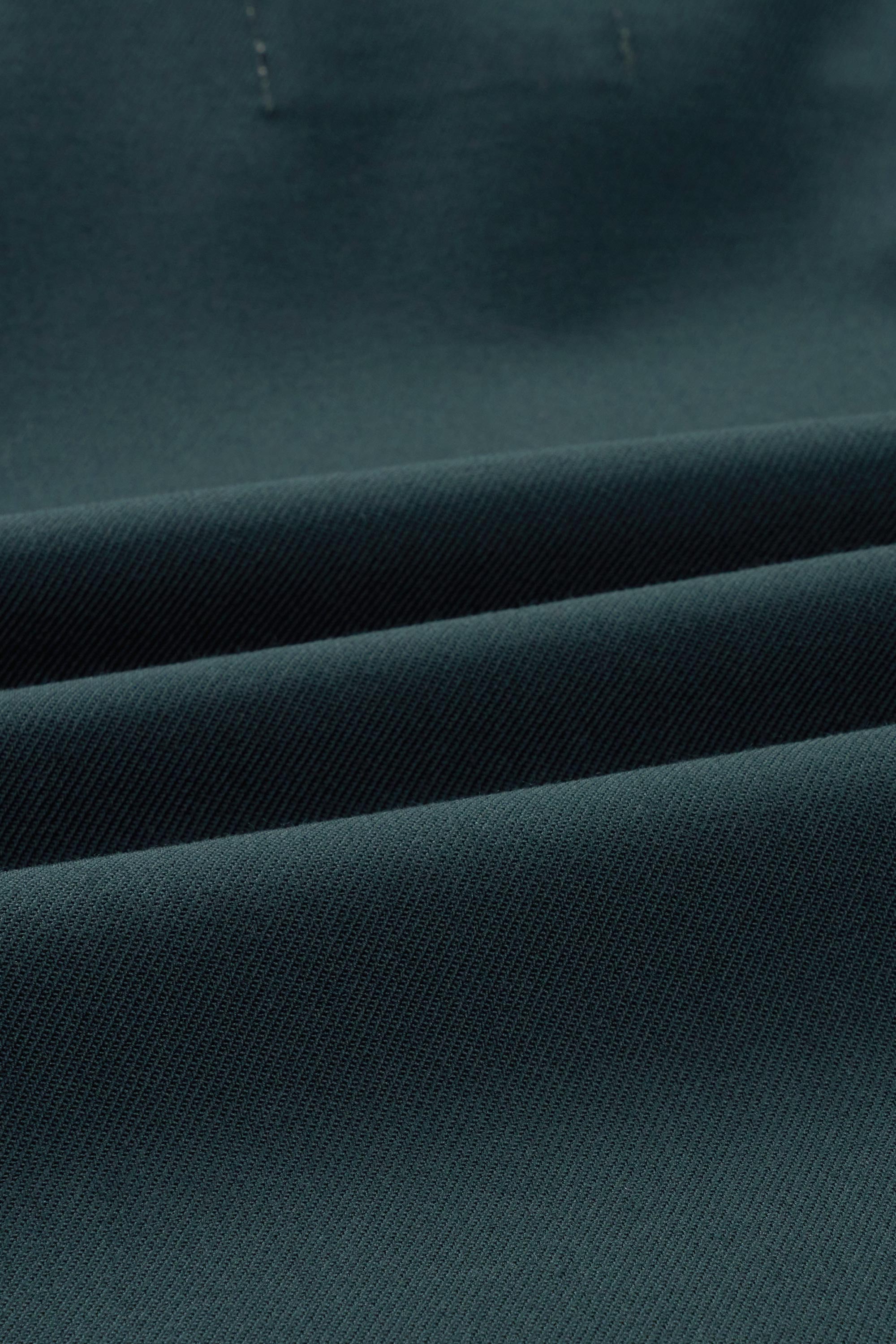 /
Organic Wool Survival Cloth Raglan Sleeves Minimalist Coat, Dark Green
Design
An overcoat with raglan sleeves and convertible collar, appealing in its thoroughly stripped-down and minimalist design. With a fly-tailored front and the use of grafting at the waist for its low-profile pockets, this piece is exceptional for its clean and sleek design. With a body composed of straight lines and three-panel raglan sleeves providing a dimensional counterpoint, the coat comes together in a strikingly beautiful form overall.
Easy-to-move in with roomy width in the sleeves to provide incredible comfort at all times.
Recommended Comments
A minimal coat that allows one to build upon and emphasize the clean impression of an outfit's inner wear and bottoms. While on first glance it may look like a plain coat, the carefully constructed design of the sleeves provides a modern image.
In contrast to its appearance and the seeming weight of its material, the coat is light and comfortable to wear - from fall to late winter.
100% ORGANIC WOOL
Made from a wool gabardine using a three-ply yarn (three threads twisted together to form a single, thicker thread) that brings out the strength of the fabric and a beautifully sharp image through its twill.
Crafting the garbardine begins with our designer searching for the ideal organic wool from local ranches in the Patagonia region of Argentina. From this starting point, the bundles of raw wool are brought to Japan and spun at Miyakonojo City in Miyazaki Prefecture, before being then woven on Schoenherr weaving machines in Ichinomiya City, Aichi Prefecture.
With the usage of a No. 60 thread, even finer than that used in our survival cloth fabrics of recent years, the piece maintains the charm of the fabric's crisp texture while allowing for an amazing, relaxed style that drapes well.