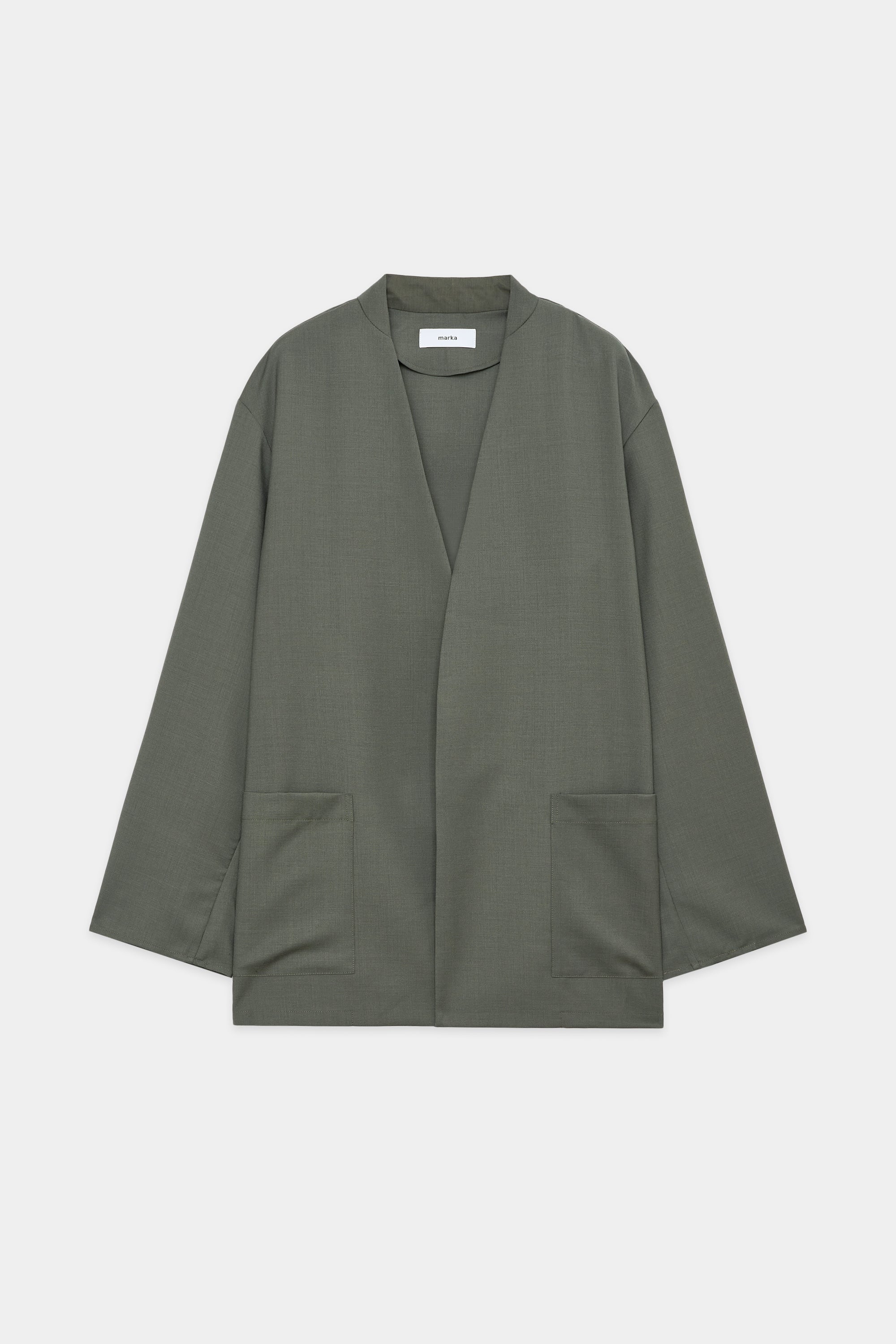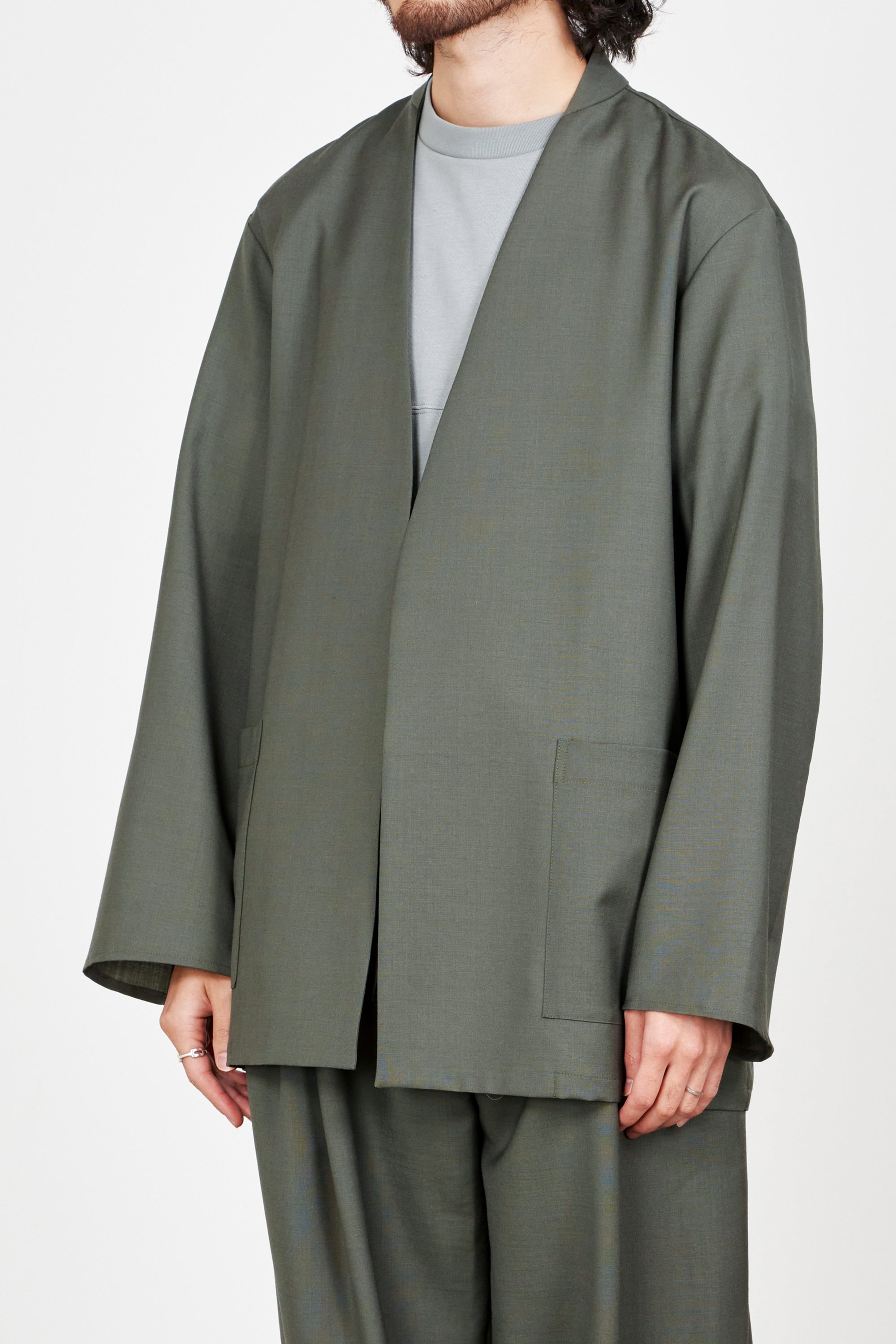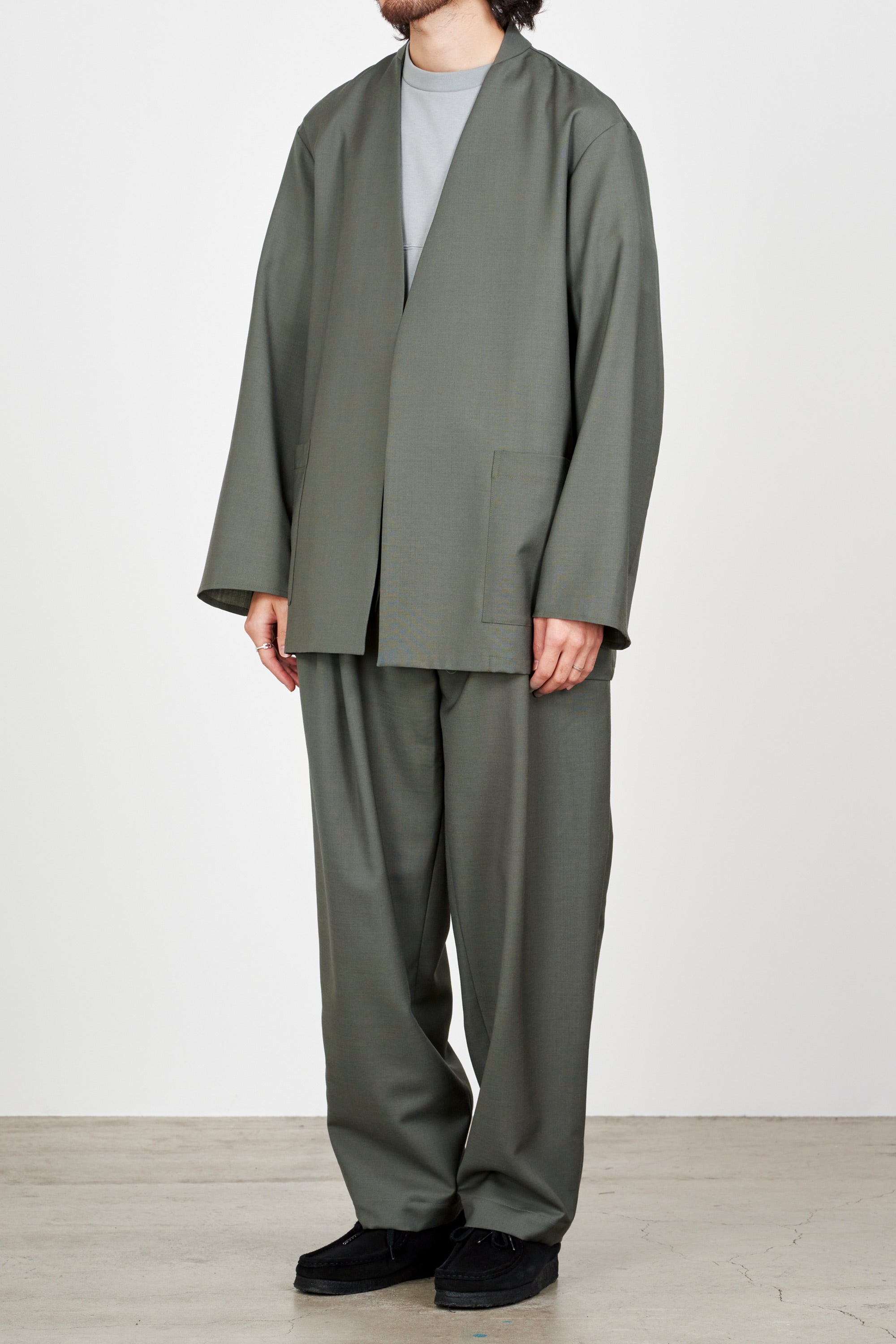 /
Organic Wool × Mohair Tropical Lapelless Shirt Jacket, Sage Green
Design
The LAPELLESS SHIRT JACKET has a minimalist design.
The body width is roomy and the shoulders are designed to drop softly.
Soft and fluffy The silhouette feels soft and light, and the relaxed atmosphere is appealing. Large patch pockets on both hips Pockets are given, not too clean, you can also enjoy a casual look.
Recommended comment
The marka standard 'LAPELLESS SHIRT JACKET' is like a jacket and can be worn like a cardigan. It is an item that can be worn like a jacket and like a cardigan.
From a relaxed atmosphere to elegant co-ordination. to a wide range of elegant coordinates. It is also recommended to wear it as a set-up with the matching trousers.
The airy fabric makes it comfortable to wear during the warmer months. Light weaving comfort It is one such piece of clothing that will also be light on your feet.
Item number/name
Item number: M23A-09JK01C
Item name: ORGANIC WOOL × MOHAIR TROPICAL LAPELLESS SHIRT JACKET
85% WOOL 15% MOHAIR

The warp is made from organic wool from Argentina and the weft from a wool-mohair blend. The fabric is firm and resilient, keeping the item's three-dimensional appearance and resisting wrinkling. The fabric is carefully woven using a Schonghel loom that moves slowly at low speed, resulting in a fabric with a tightly packed degree. It is also attractive in that it keeps a light and dry touch even in hot weather.