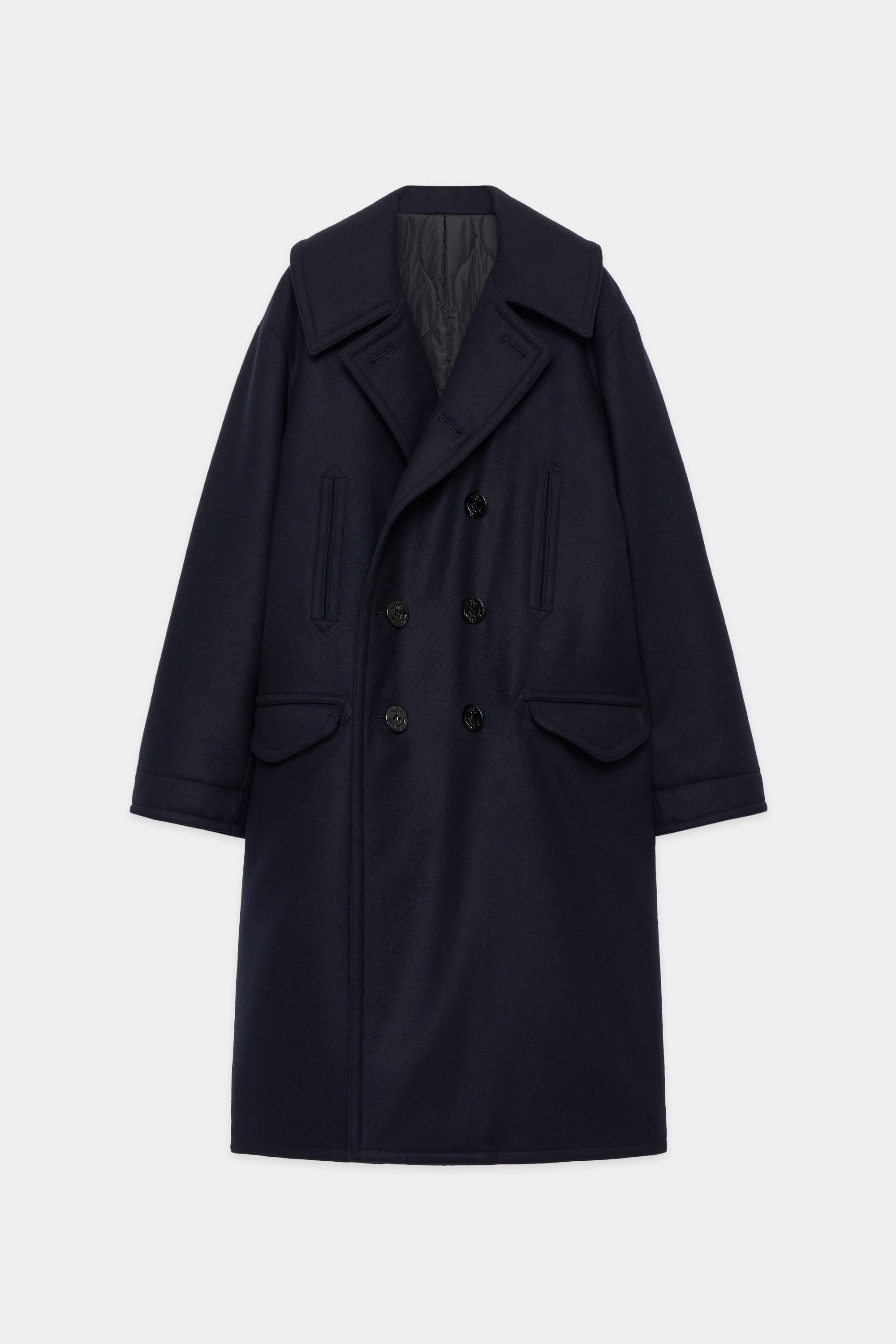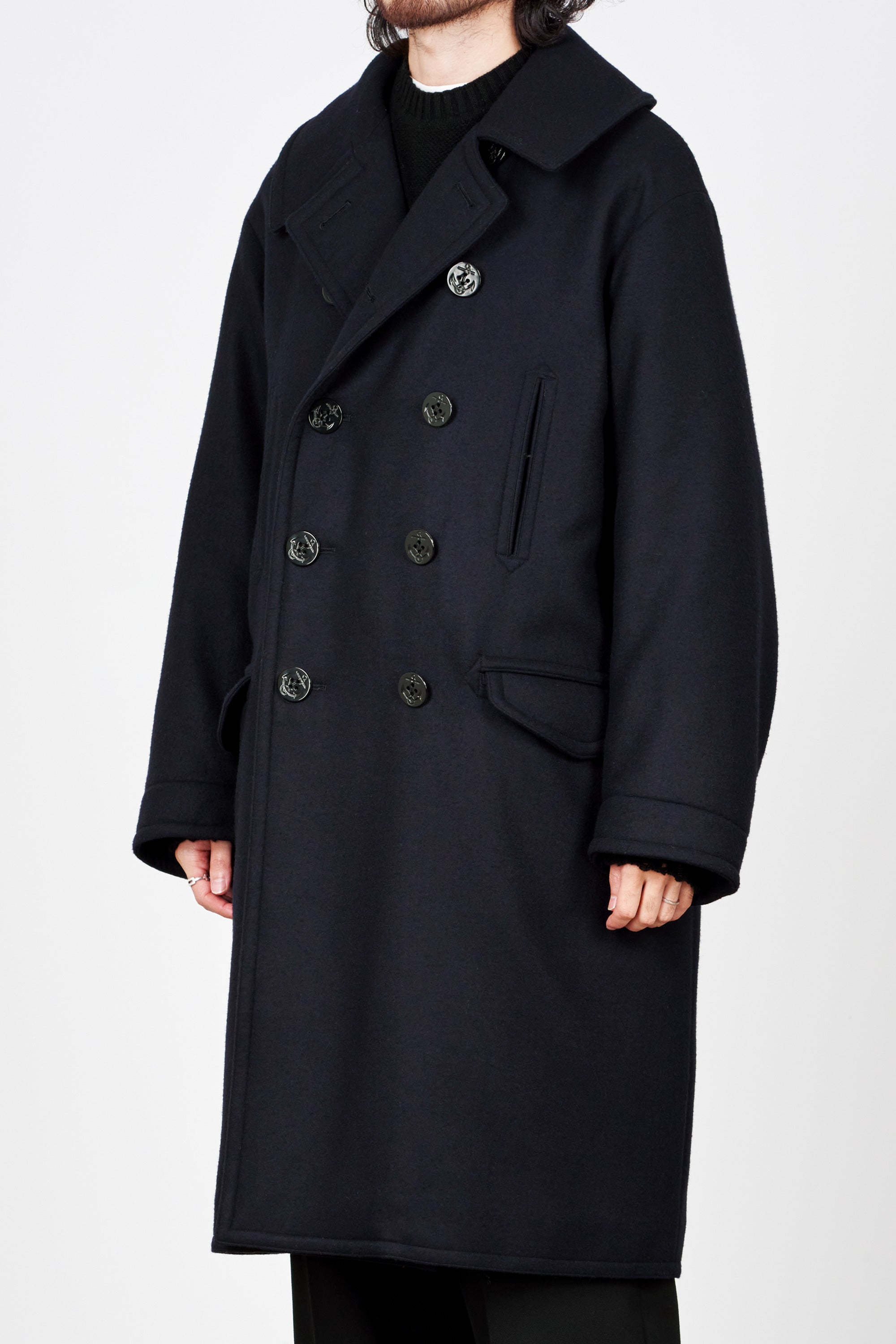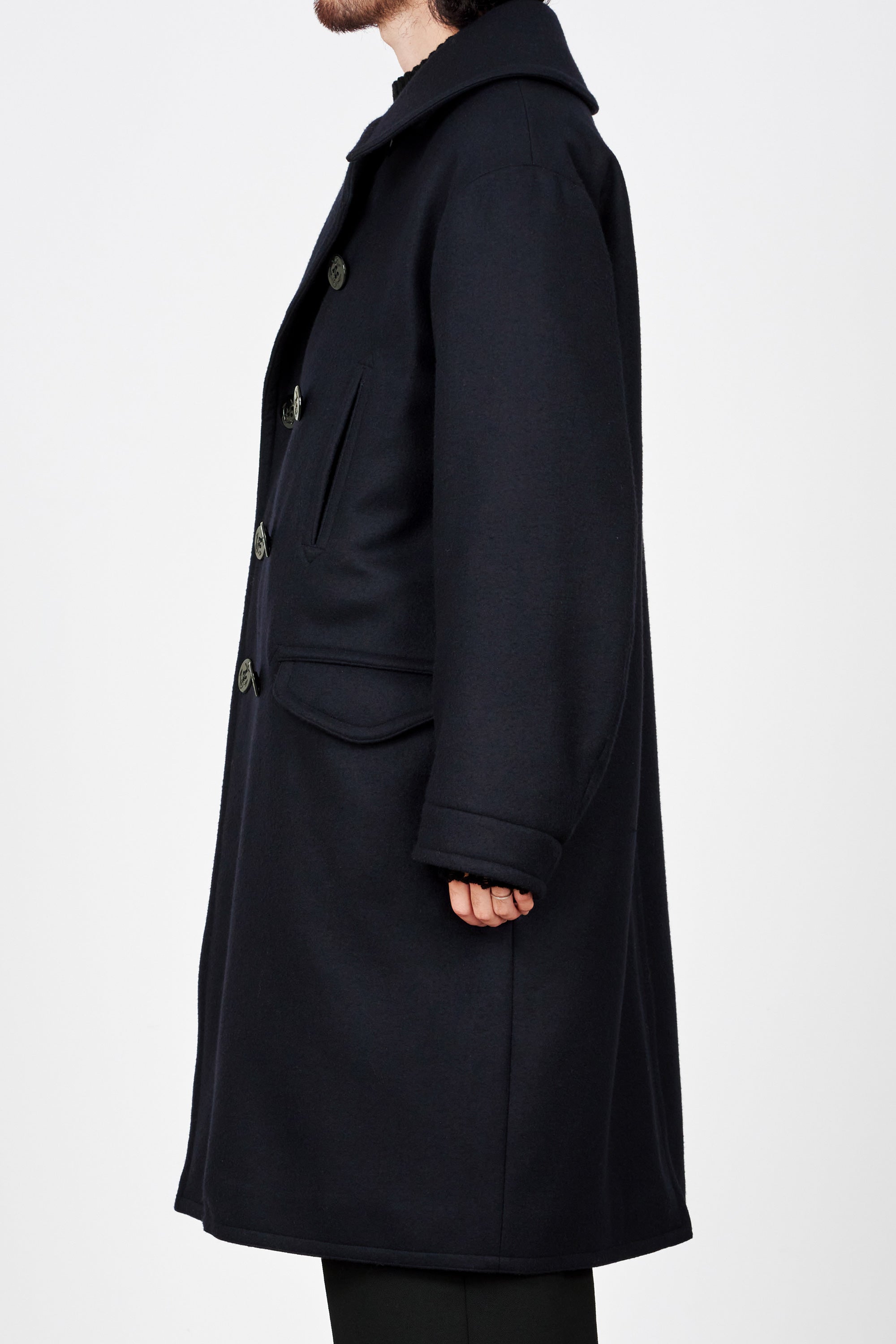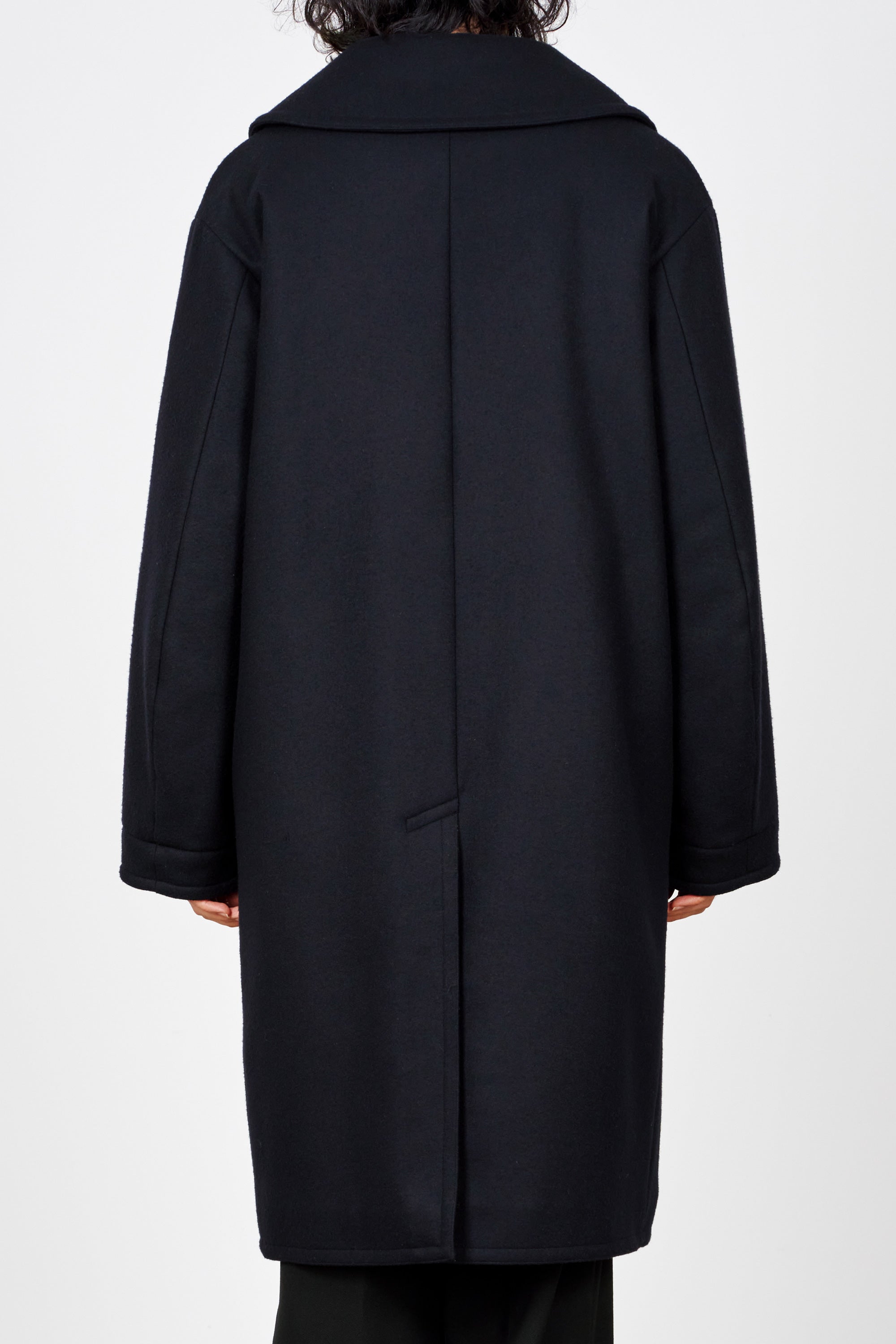 /
2/72 オーガニックウール 二重織 メルトン パッファー ピーコート, Navy
Design
The design is based on a 1930's military P-coat, with the original 10-button design, but with a longer length. The silhouette has been adjusted so that it is not loose, while still having a good amount of room in both the shoulder and body widths. You can enjoy an elegant and refined silhouette as men's wear while still having a moderate volume.
The recycled polyester and cupro padding makes it both lightweight and warm. The lining is made of cupro and organic cotton fabric for smooth sleeve threading.
Recommended Comments
A light and supple melton P-coat.
Melton is often associated with the image of being thick and heavy, but this season we have created a fabric with a moderate thickness. The material used was organic wool, which is delicate and smooth, and a light and supple melton was born.
The design is based on vintage P coats, but you will never find this item in a thrift store. This elegant long coat is perfect for both casual wear and beautiful styling.
Product Number/Product Name
Product No.:A22C-17CO01C
Product name:ORGANIC WOOL MELTON PUFFER PEACOAT
100% ORGANIC WOOL
Organic wool melton fabric from Argentina, South America. The delicate raw material is spun into fine count yarn to create a melton of moderate thickness. The fabric is light and supple, making it more comfortable to wear than ordinary melton. The smooth texture and elegant look of the material are also characteristics of this fabric.