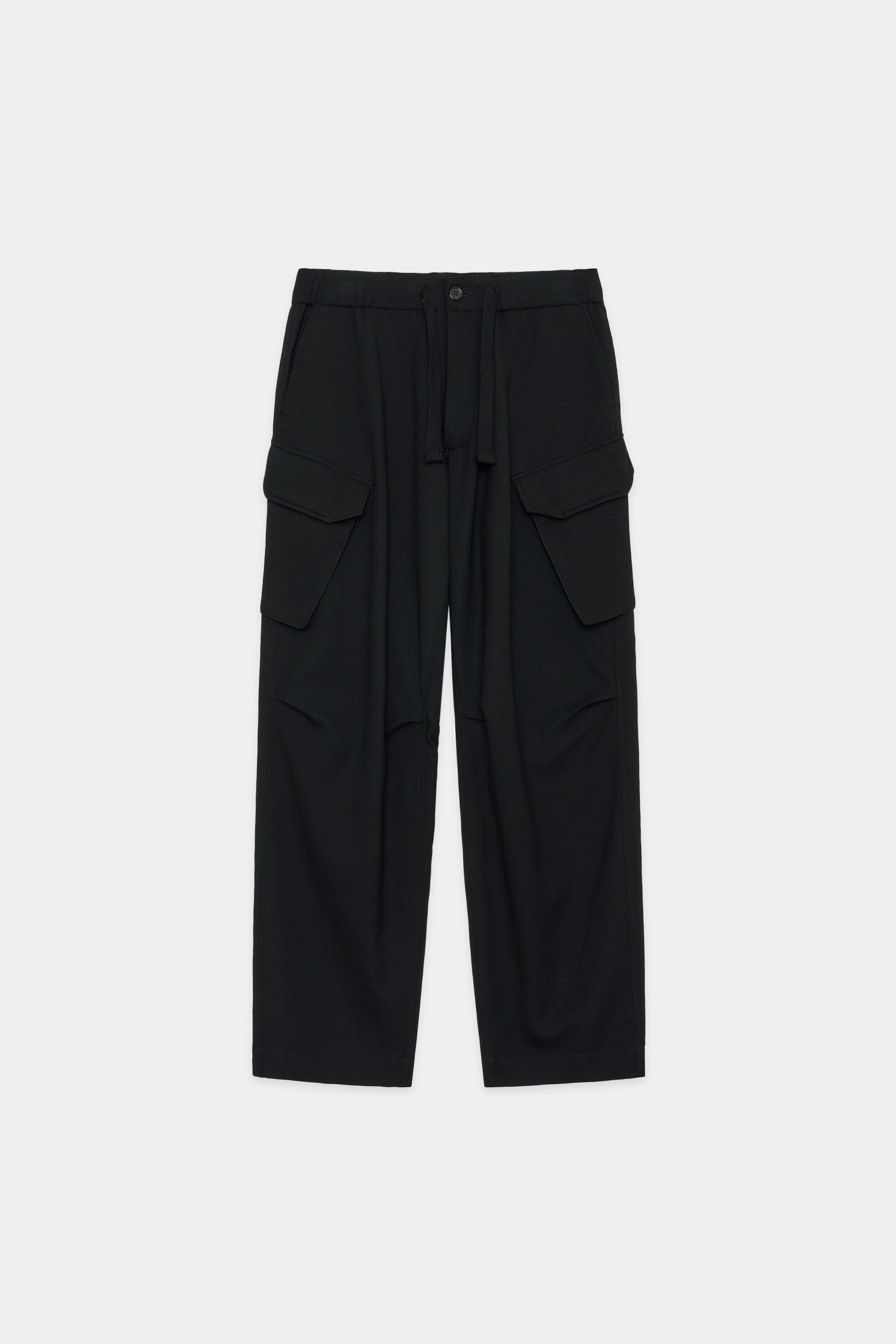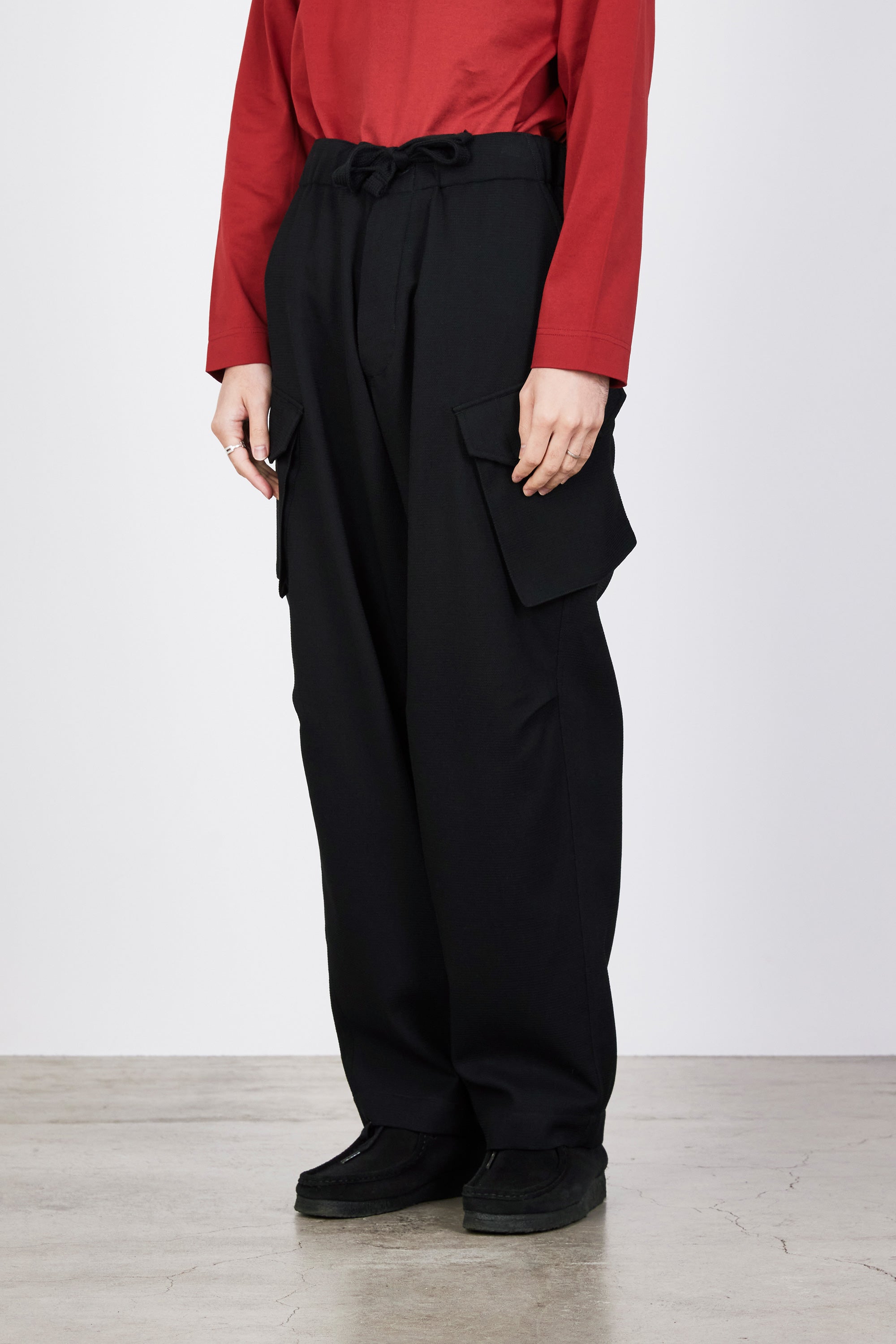 /
ORGANIC WOOL HONEYCOMB ROYAL NAVY EASY TROUSERS COMBAT, Black
Design
This pair of trousers is based on the British ROYAL NAVY military trousers as a design source. The diagonal cargo pockets and hip pockets with flap accentuate the design. The waist is easy to fit and comfortable to wear.
The silhouette is almost straight with a slightly roomy fit.
Recommended comment
An easy-going version of the popular 'ROYAL NAVY TROUSERS COMBAT' from last season.
The diagonal cargo pockets are a detail designed to make it easy to take luggage in and out while sitting down, and the hexagonal shape of the flap is a highlight of the intricate detailing.
The comfortable fit supports not only everyday life, but also long journeys on aeroplanes and bullet trains, and time spent on the road. The firm, elastic fabric is wrinkle-resistant.
Item number: A23A-10PT01C
Item name: ORGANIC WOOL HONEYCOMB ROYAL NAVY EASY TROUSERS COMBAT
100% ORGANIC WOOL
Organic wool from Argentina is used, spun into a fine 80-ply yarn and woven into a honeycomb structure. The high breathability of the mesh-like texture and the crispness of the high-fired wool make it a fabric that can be worn cool even in midsummer. The crisp elasticity and fall of the wool also give it a good tailoring appearance.