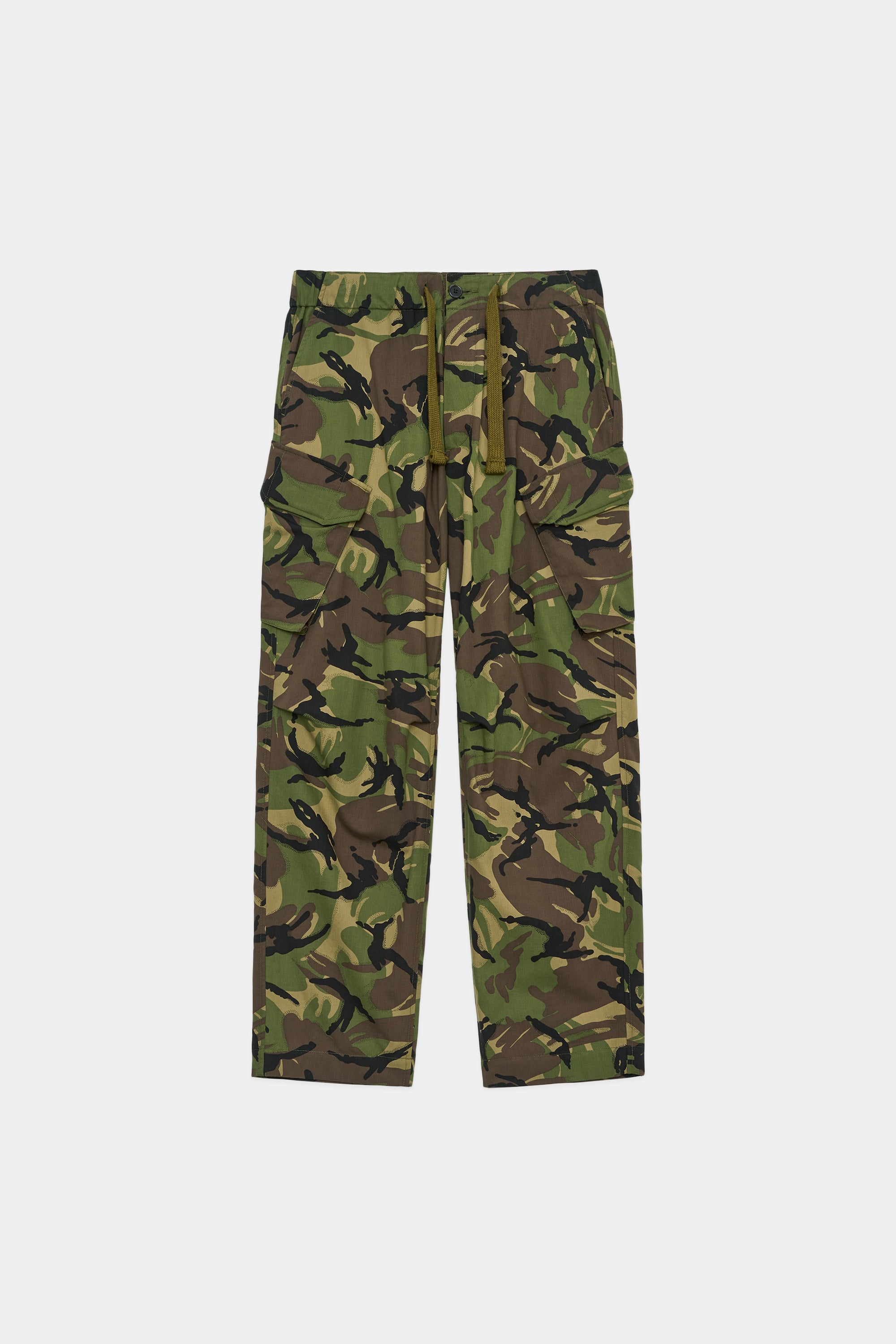 /
ORGANIC PIMA COTTON ROYAL NAVY EASY TROUSERS COMBAT, British Camo
Design
This pair of trousers is based on the design source of the British ROYAL NAVY military trousers. The diagonal cargo pockets and hip pockets with flap accentuate the design. The easy waist fits various body shapes and is comfortable to wear.
The silhouette is slightly roomy and almost straight, but fine-tuned to fit the lines of the body, with three-dimensional knees and slightly narrowed hems for a more fashionable look.
Recommended comment
Military trousers from ROYAL NAVY with tactical detail work and a neat look. The diagonal cargo pockets are a detail thought out to make it easy to get in and out of luggage while sitting down, and the flaps are also hexagonal in shape.
This item is tailored from lightweight Ottoman fabric. The military fearlessness has been moderated and updated into an item that is easy to use in everyday life. The soft fabric, combined with the easy-going waist, makes it a relaxed and wearable piece.
Item number: A23A-14PT01C
Item name: ORGANIC PIMA COTTON ROYAL NAVY EASY TROUSERS COMBAT
100% ORGANIC COTTON
Ottoman fabric made of organic Pima cotton from Peru, spun and woven in No. 50. It has a piqué-like appearance with vertical ridges and a thin but bulky structure that is strong in spite of its thinness. The smooth feel and elegant sheen of the extra-long cotton are also attractive.