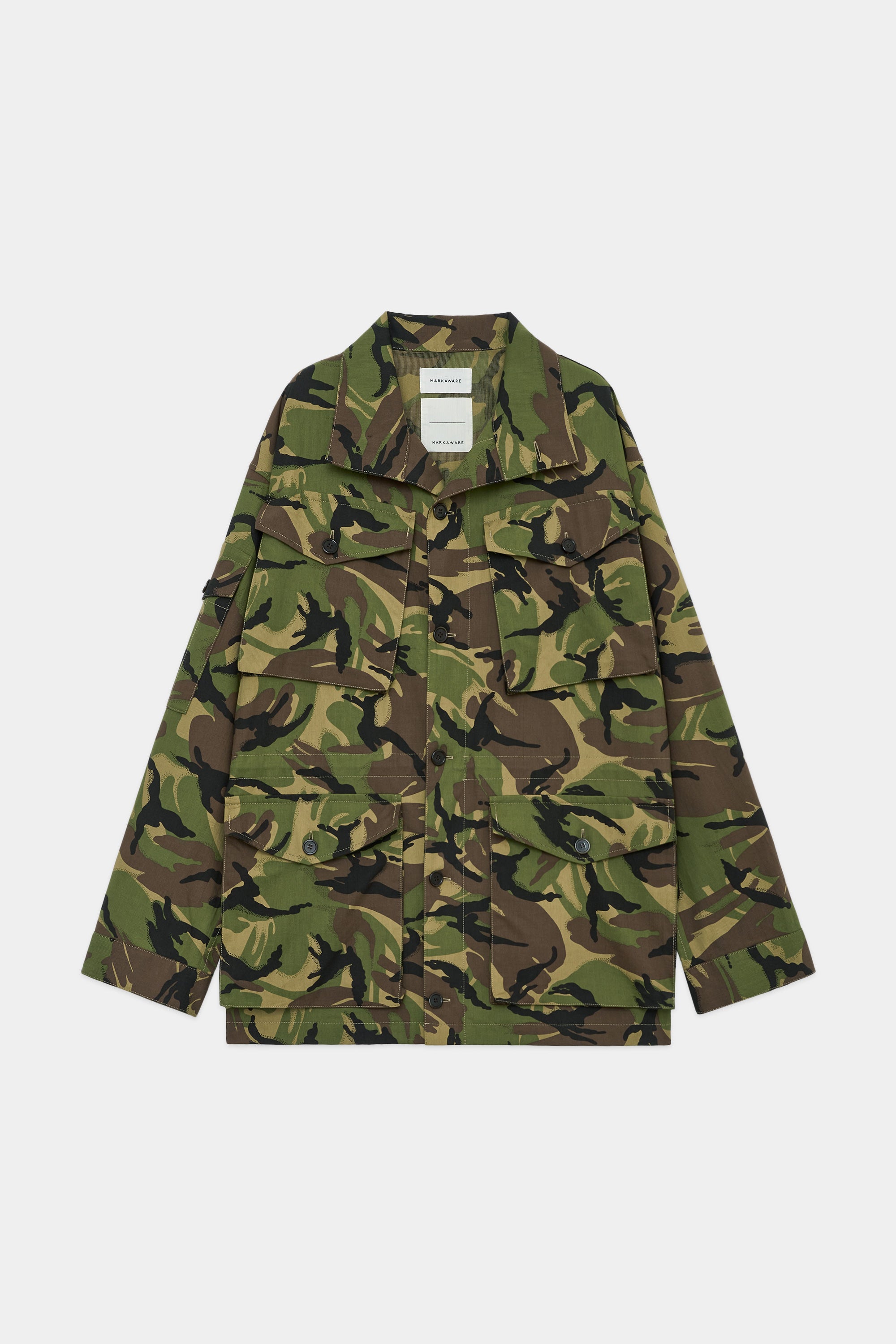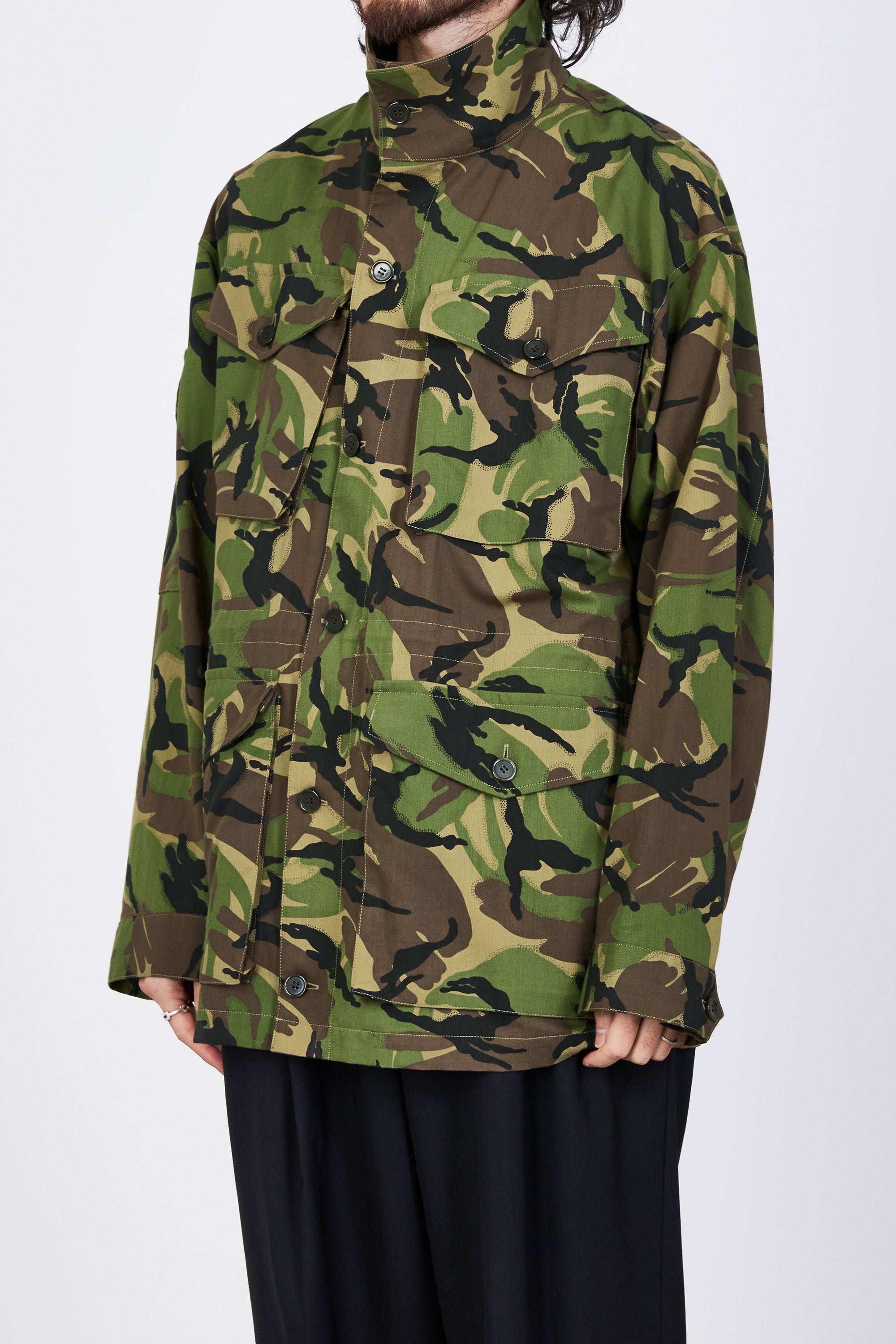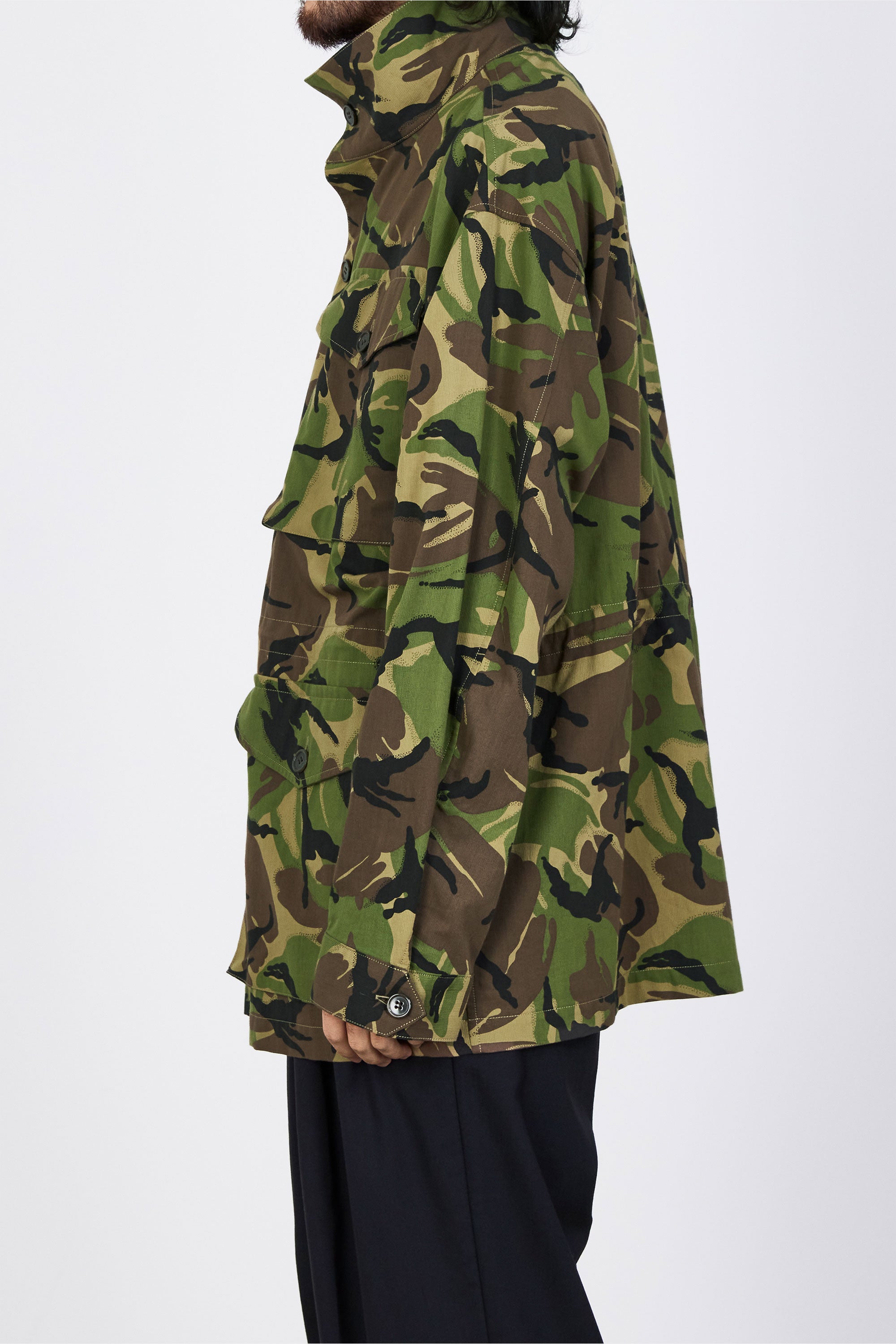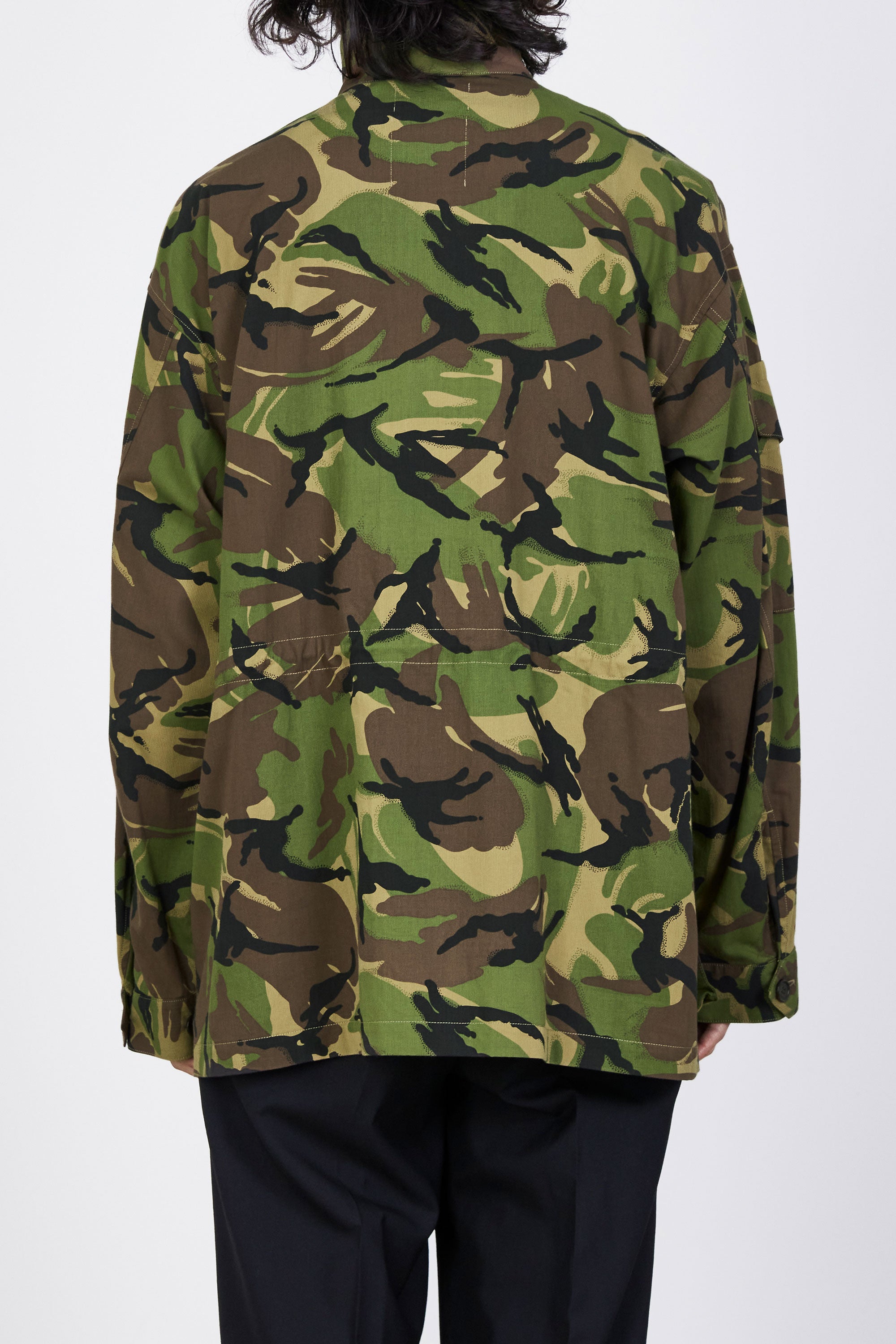 /
ORGANIC PIMA COTTON OTTOMAN COMBAT SMOC, British Camo
Design
Jacket based on the "COMBAT SMOC" adopted by the British Army. The details are arranged to make it easy to wear casually while retaining a good amount of military colour. Finished with a soft impression.
The front placket has been made lighter by eliminating the zipper and replacing it with a button closure. The body pockets are all gusseted for perfect storage capacity.
The silhouette is oversized for a loose fit and can easily be worn over a large T-shirt. The waist can be cinched with a drawcord, so the silhouette can be adjusted.
Recommended comment
This item is an easy-to-wear, everyday version of British military wear characterised by time-consuming detail work.
The lightweight Ottoman fabric has a shirt-like feel and can be worn smoothly even during the sweaty months. It is comfortable and lightweight, but with a solid, voluminous look, you won't feel short-changed.
This is a piece that will definitely come in handy from the holiday season to early summer, when you tend to have trouble finding a cloak.
Item number: A23A-14BL01C
Item name: ORGANIC PIMA COTTON OTTOMAN COMBAT SMOC
100% ORGANIC COTTON
Ottoman fabric made of organic Pima cotton from Peru, spun and woven in No. 50. It has a piqué-like appearance with vertical ridges and a thin but bulky structure that is strong in spite of its thinness. The smooth feel and elegant sheen of the extra-long cotton are also attractive.