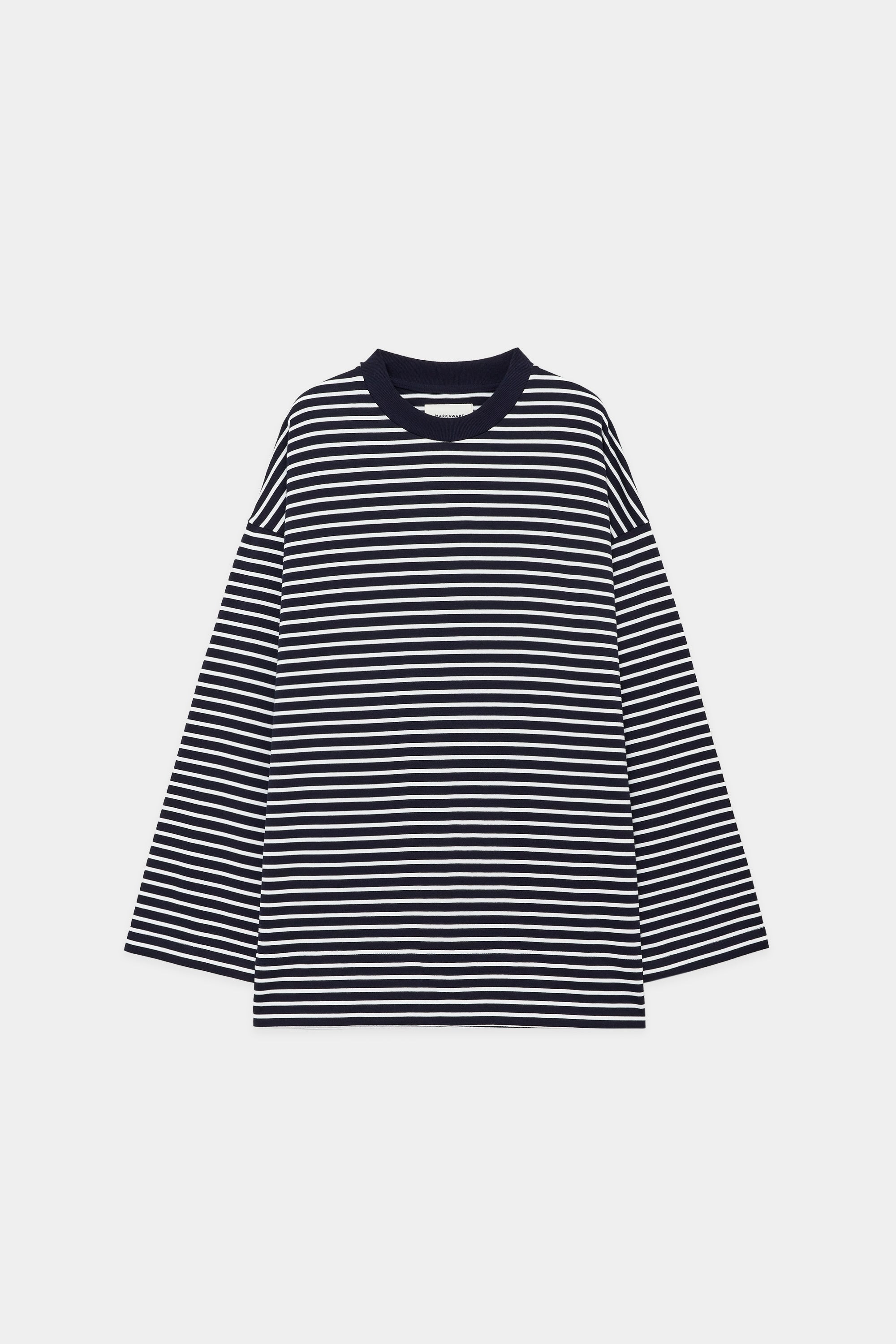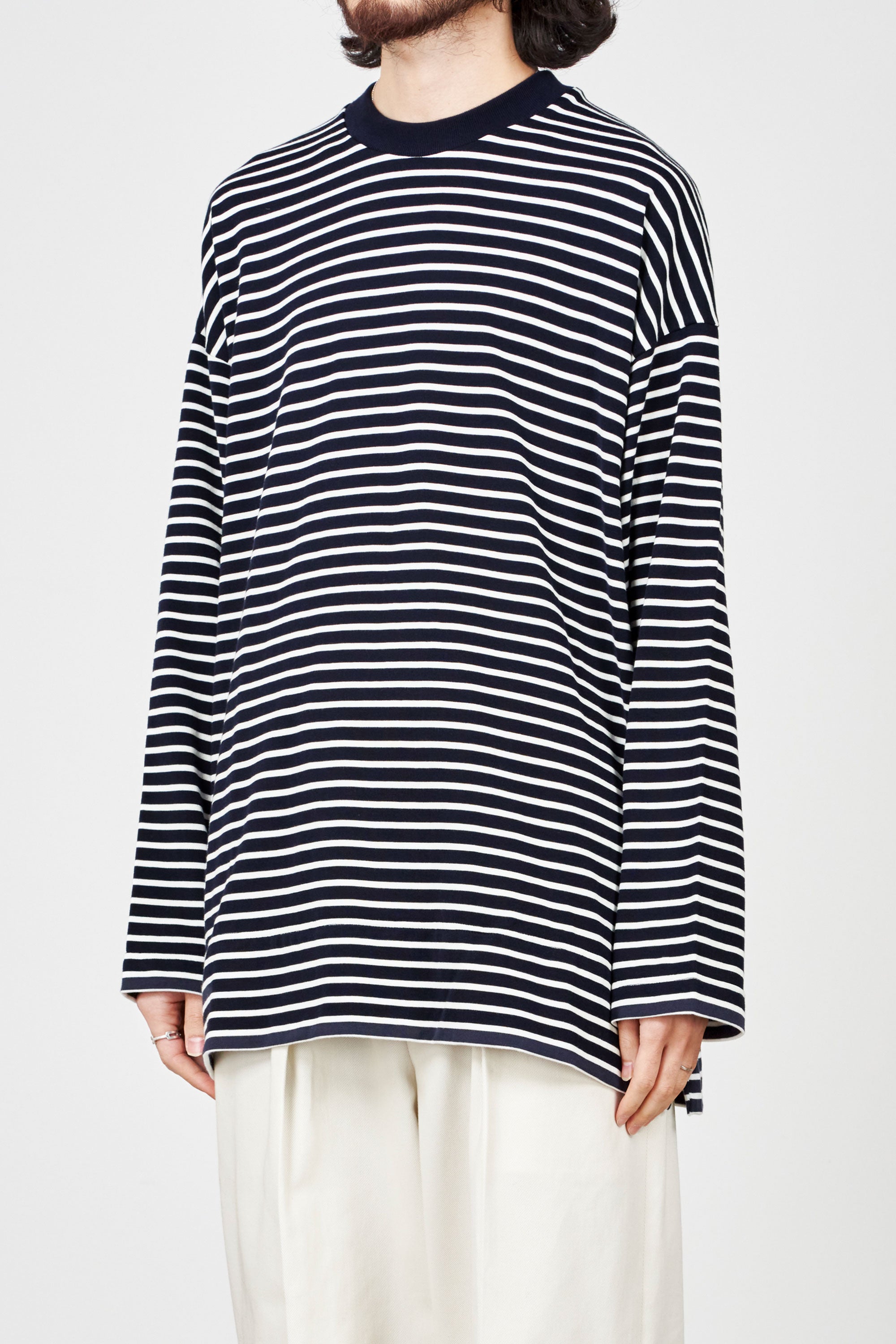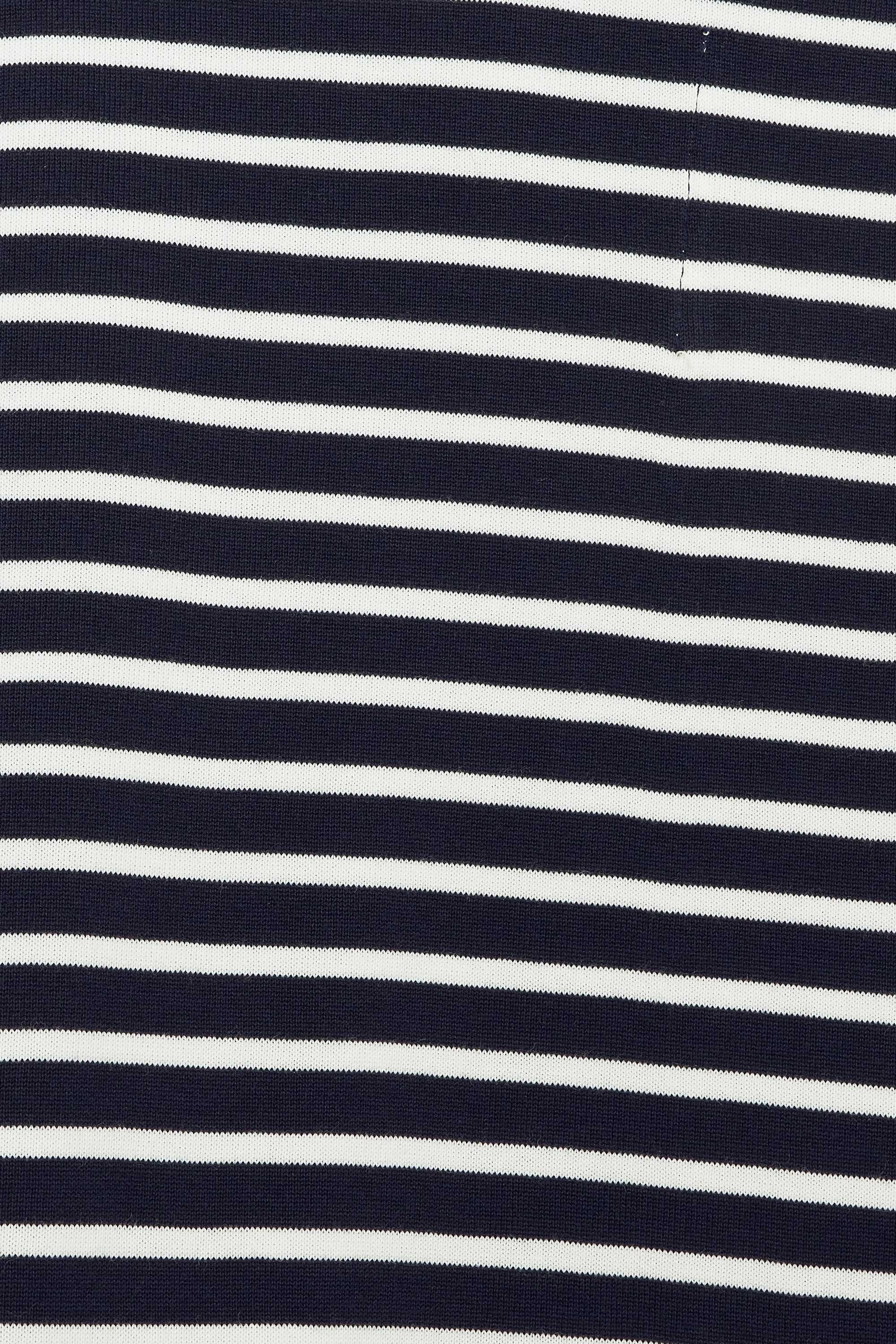 /
ORGANIC PIMA 60//2 STRIPE BOX Tee L/S, Navy × White
Design
Silhouette with a strong sense of presence, with a large roominess in both body and sleeve width. The hem has a wide folded width and a slit on the side for a modern design. A T-shirt with plenty of presence that you won't feel short even if you wear it alone.
Recommended comment
A border T-shirt that looks ordinary but is anything but ordinary.
An unlikely design that combines a basic, yet relaxed box silhouette with contemporary details. It has a presence that makes a coordinated look with just one piece. Once you put your sleeves on, you'll realise how different it is from ordinary border T-shirts.
The long sleeves are ideal for wearing over the shoulders during the warm season or as a cooler option. Before summer or at the beginning of autumn, it is also recommended to wear it like a knit over a T-shirt.
Item number: A23B-03CS01C
Item name: ORGANIC PIMA 60//2 STRIPE BOX Tee L/S
100% ORGANIC COTTON
Organic Pima cotton is spun to 60 on a compact spinning machine to reduce fluff. Twisted twin yarns are drawn together to suppress the twisting of the fabric and knitted into a jersey with a fleshy feel. The fabric has a tough, resilient texture with the added luster and smoothness of Pima cotton, giving it a luxurious feel.