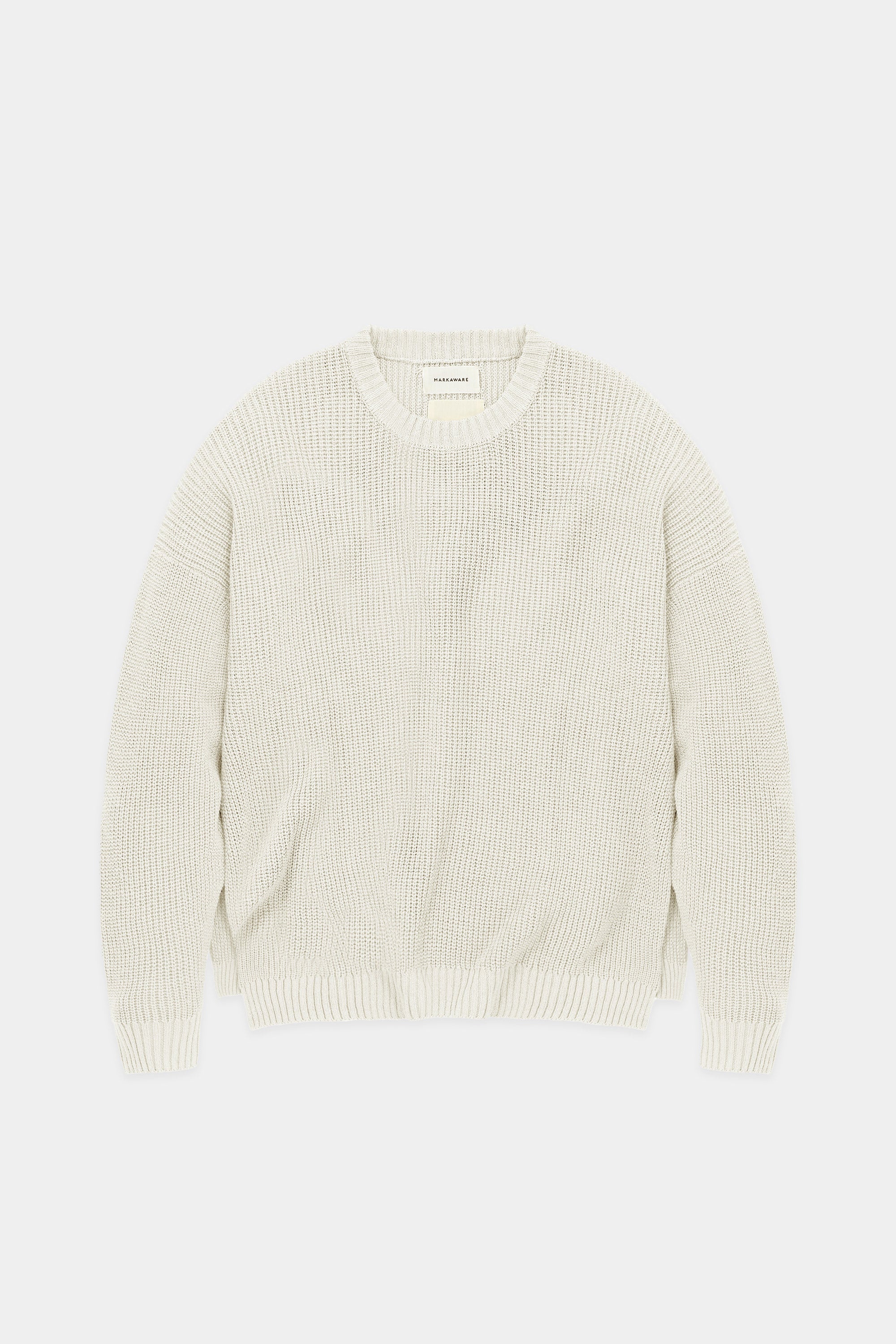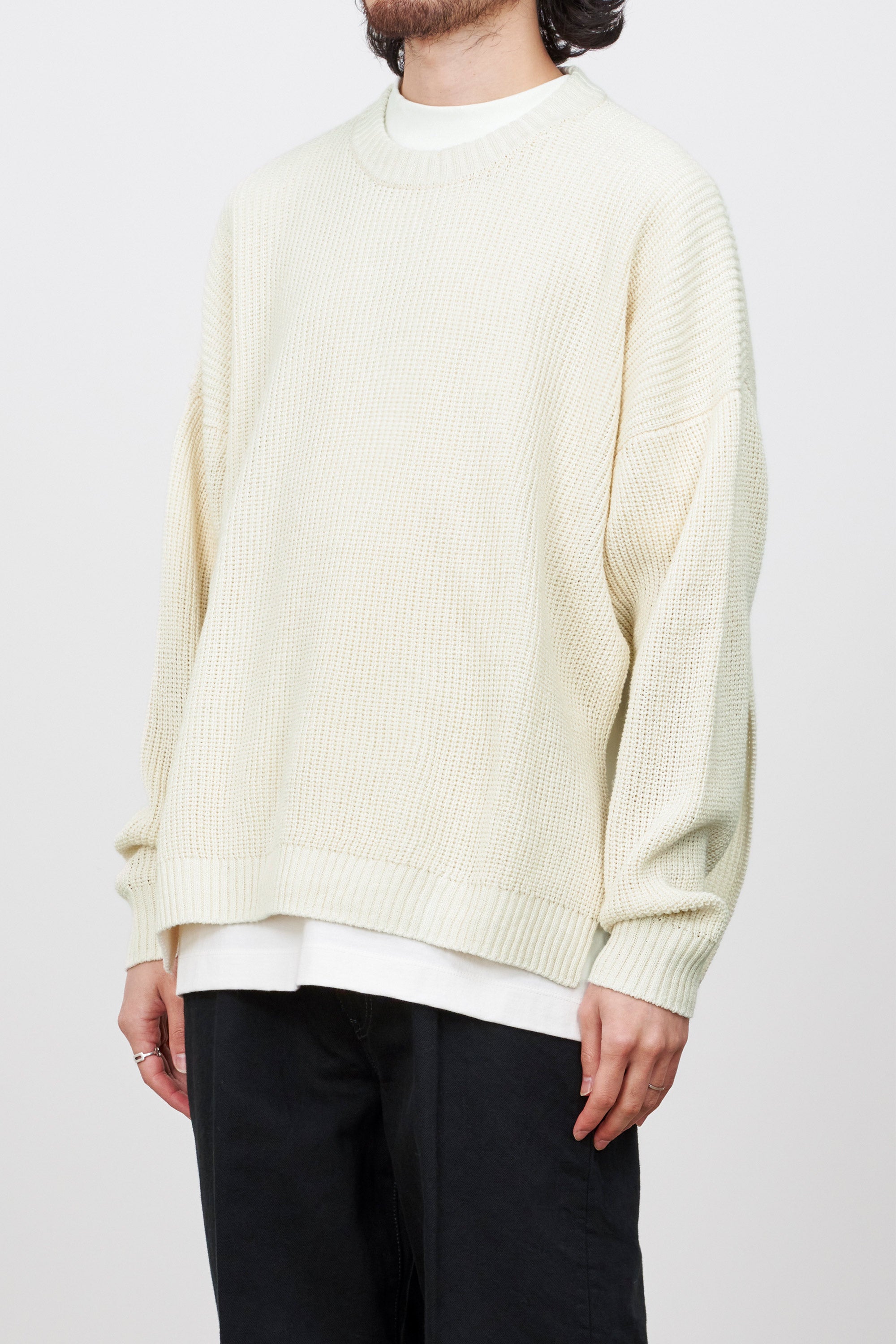 /
Organic Cotton X Hemp X Paper Yarn Mock Neck Pull Over, Ecru
Design
A knit designed with a boxy silhouette and generous width to its body and shoulder. Made intentionally easy to wear over a shirt with a similarly wide body, its sides are slit up to the armpits so as to not interfere with one's innerwear. Created with a mock neck that rather than being too tight has just the right amount of looseness to hide the collar of a shirt or the neck of a T-shirt.
Recommended Comments
A cool knitted piece wearable from spring to early summer, even in warm weather.
Created with a low-gauge knit, the piece conveys a graceful, relaxed feel and doesn't stretch at the shoulders. Of course easily matched with a B.D. shirt for a more traditional look, this piece is also well recommended for use thrown over a T-shirt, giving a little accent to one's outfit in just covering one's shoulders. Finishing this piece, slits at the underarm designed specifically to not interfere with one's innerwear accentuate the piece's look and also allow for easier movement and airflow.
From spring to early summer, with this piece created from a highly breathable fabric that allows for a dry-touch and comfort even in the hot and humid climate of Japan, one can find a great addition to one's wardrobe especially for those who feel unsatisfied with coordination choices during the seasons for lighter clothing.
48% ORGANIC COTTON / 30% ORGANIC HEMP / 22% PAPER
Designed combining organic cotton sourced from Turkey, washi, and hemp fiber into a knit suitable for Japan's hot and humid spring and summer months. Produced in the Mino region of Gifu Prefecture for more than 1,300 years, the Washi paper we've sourced is well-known and attractive for its high durability and water absorbency. Twisted with organic cotton to give the paper fibers both softness and flexibility and hemp for its dry touch and to increase strength, the resulting material is a knit finished with a cool, crunchy texture and unique full bodiedness.