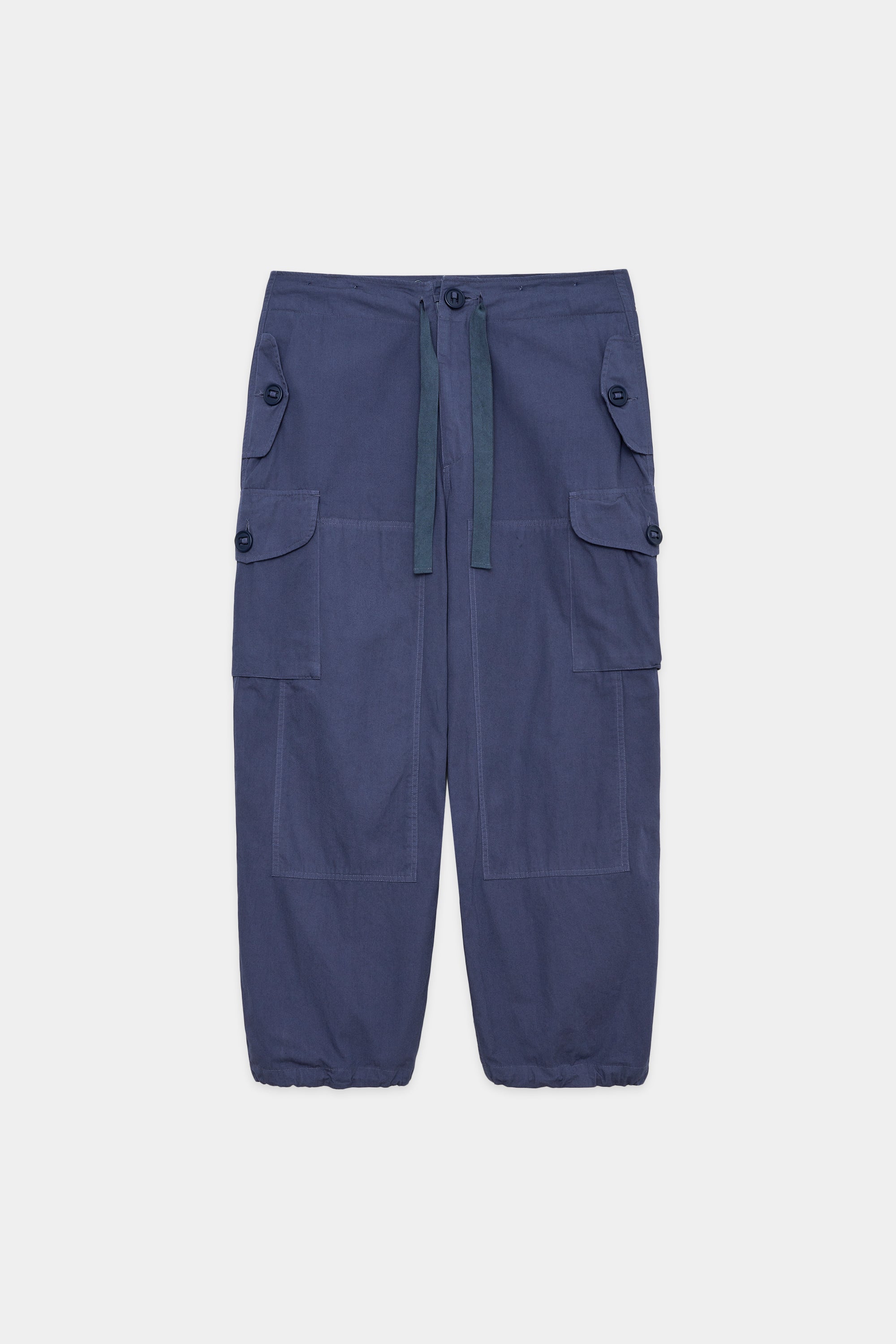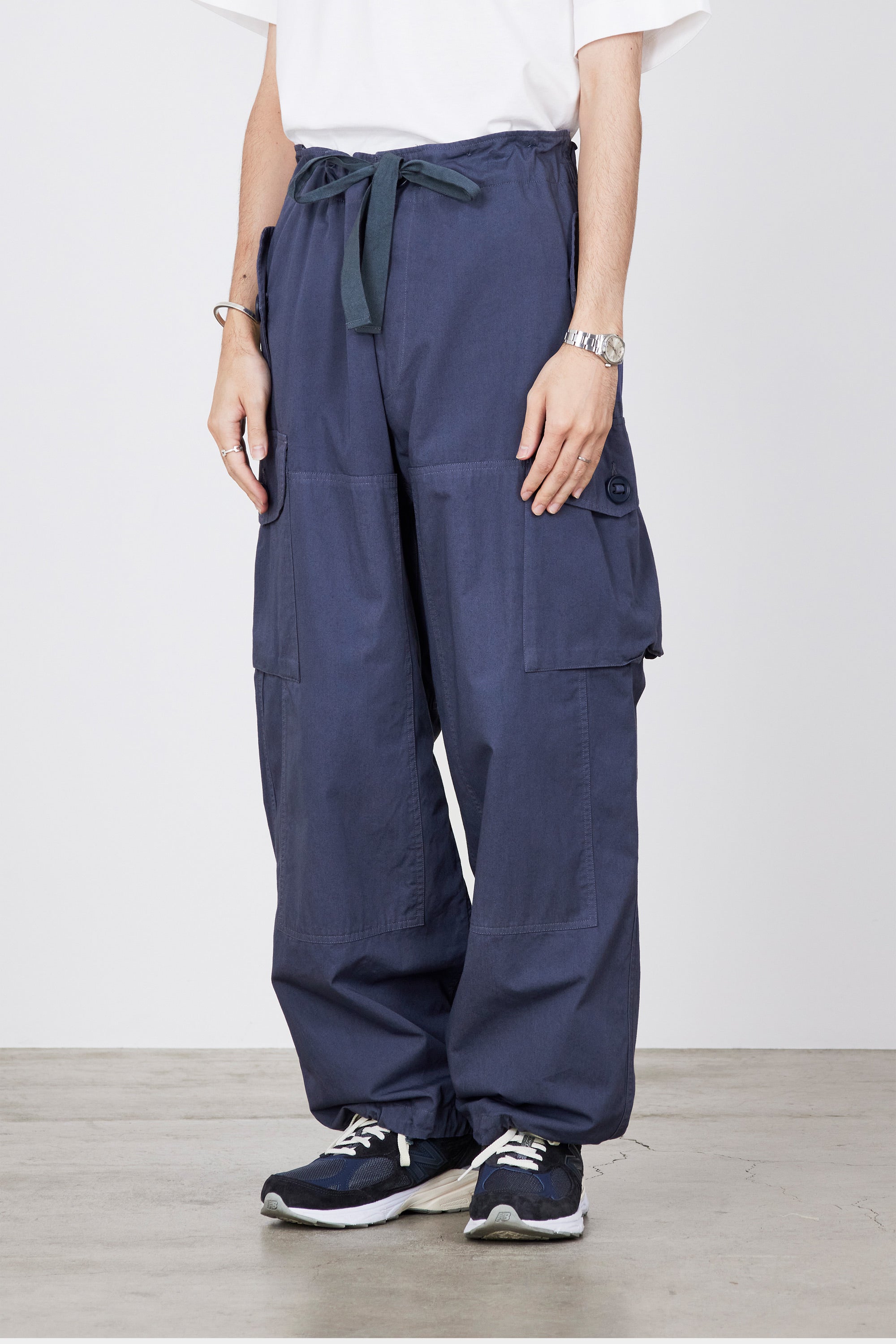 /
ORGANIC COTTON WEATHER CLOTH CANADIAN OVER PANTS, Gray
Design
Inspired by the overpants used by the Canadian Armed Forces in the 1970s. Tailored in cotton-weather cloth suitable for spring and summer, making them comfortable and easy to wear. Toughness is emphasised by patches on the hips and knees made of the same fabric. Parachute buttons on the pockets also give the item a distinctive face. Enjoy the voluminous, wide silhouette by cinching in the drawcord at the waist. Can also be worn hanging with braces (sold separately). You can also enjoy a different coordination.
Recommended comment
Unique trousers sampling an unusual Canadian Army item. The tough and powerful atmosphere of the US army's cargo pants is moderate, but the flap shape, parachute buttons and thick drawcord have many features that make them attractive. These pants are also recommended for those looking for a different military item.
This time, in addition to the standard olive, we also offer GRAY and CHARCOAL with a twist of product dyeing and colour coordinated stitching. The unique colouring, as if old clothes have been dyed afterwards, is an attractive feature.
Item number: M23A-01PT01C
Item name: ORGANIC COTTON WEATHER CLOTH CANADIAN OVER PANTS
100% ORGANIC COTTON
Made of organic cotton from Turkey, this weather cloth is made of tightly beaten No. 20 single yarn. The beautifully coloured appearance can only be achieved with compact yarns, which also give the fabric a proper firmness. OLIVE is one-washed and tumbled for a comfortable fit from the outset, while GRAY and CHARCOAL are sewn from white fabric and dyed. The stitches are made of yarn that is not dyed, and the colour scheme is designed.