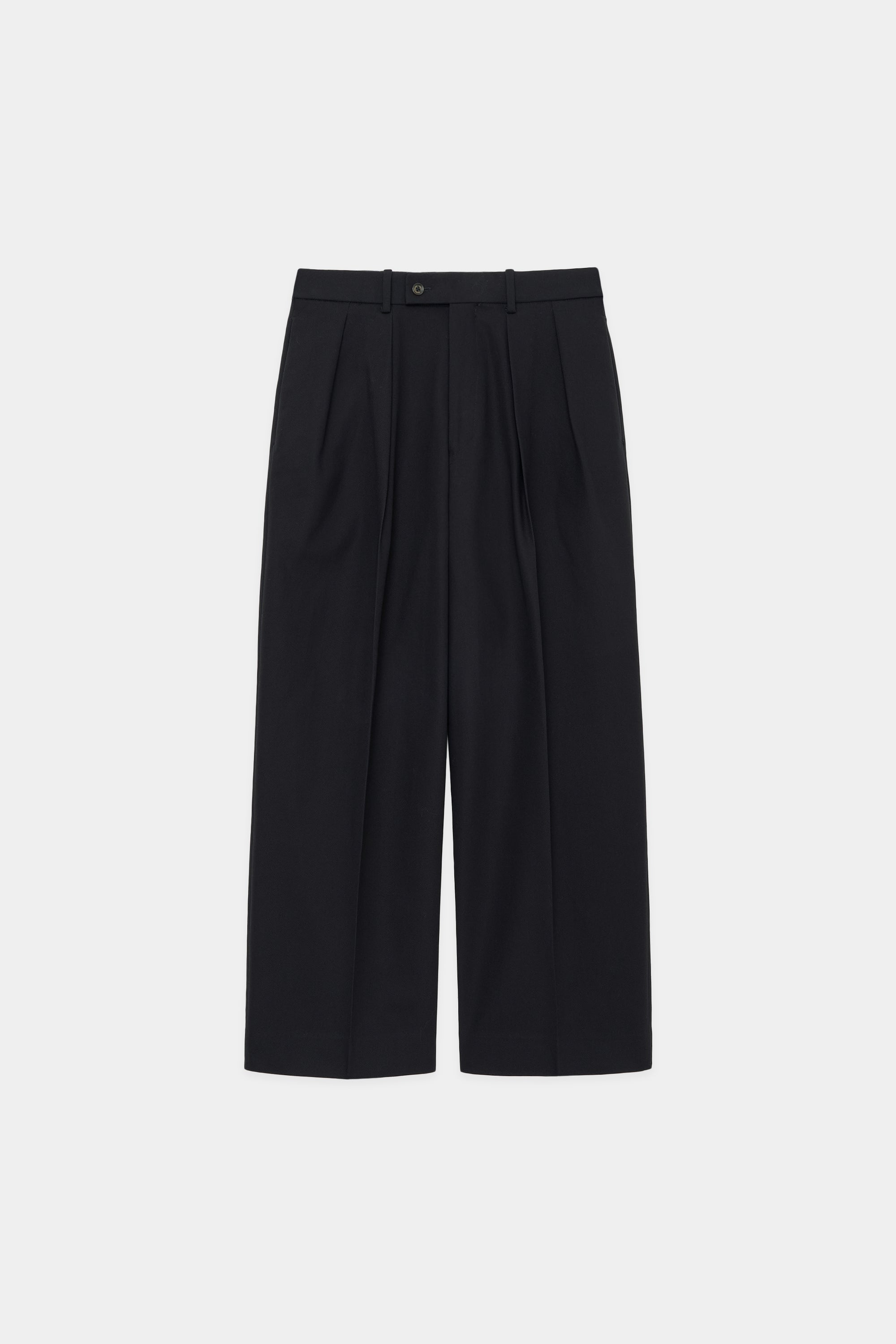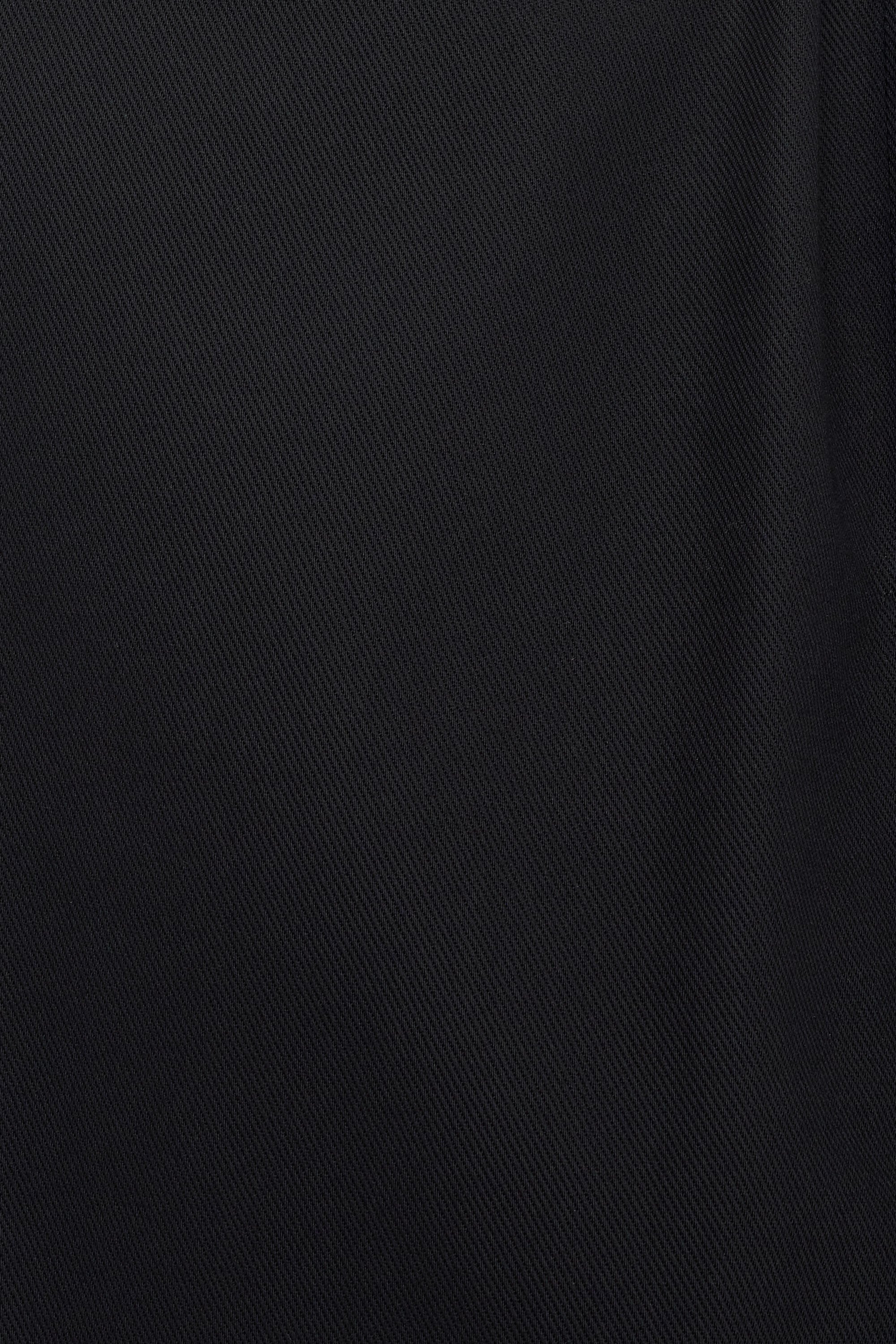 /
ORGANIC COTTON SURVIVAL CLOTH DOUBLE PLEATED TROUSERS, Navy
Design
The DOUBLE PLEATED TROUSERS have a wide, modern silhouette.
Two tucks at the front create a beautiful drape. This is a well-designed piece that gives a different impression when viewed from the front and from the side.
The waist is elasticated at the back to fit various body shapes. In addition to this, they are comfortable to wear, with less stress when sitting or bending over.
Recommended Comments
The one and only trouser in which classic and modern coexist.
The fabric's fall creates a beautiful drape and a silhouette with a strong sense of presence. The "DOUBLE PLEATED TROUSERS" have a wide hem width and can be worn with a wide range of shoes, from sneakers to boots, so you can enjoy a variety of coordination options depending on your mood.
The trousers are made from survival cloth with a distinctive twill pattern, and are made from cotton, but have been updated to be a classy item. The fabric has a firm thickness and is highly durable, so these trousers can be worn every day.
This product is the same as [A23A-04PT02C].
White and Ivory. There are two different colours, but the colours are also the same product.
Item No.: A23B-02PT01C
item name:ORGANIC COTTON SURVIVAL CLOTH DOUBLE PLEATED TROUSERS
100% ORGANIC COTTON
MARKAWARE's original 'Survival Cloth' made of organic cotton.
Unlike normal gabardine, which is woven with twin yarns, this fabric is made with three twisted yarns (Mikoyori). This gives the fabric an appropriate thickness and durability, and also makes the twill of the gabardine stand out clearly, giving the fabric a rich expression. The yarns are high-twisted, so they also have a dry, crisp texture.