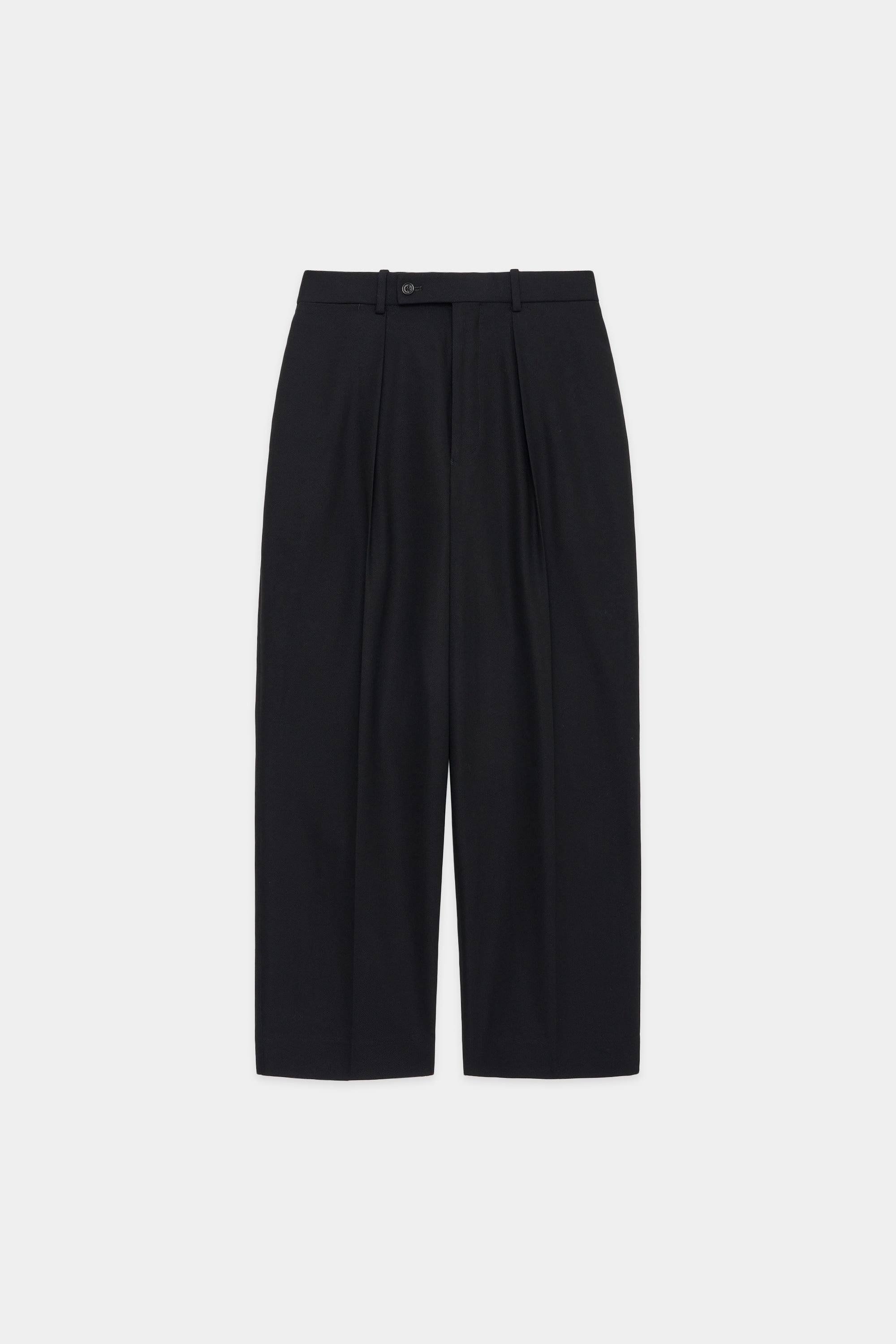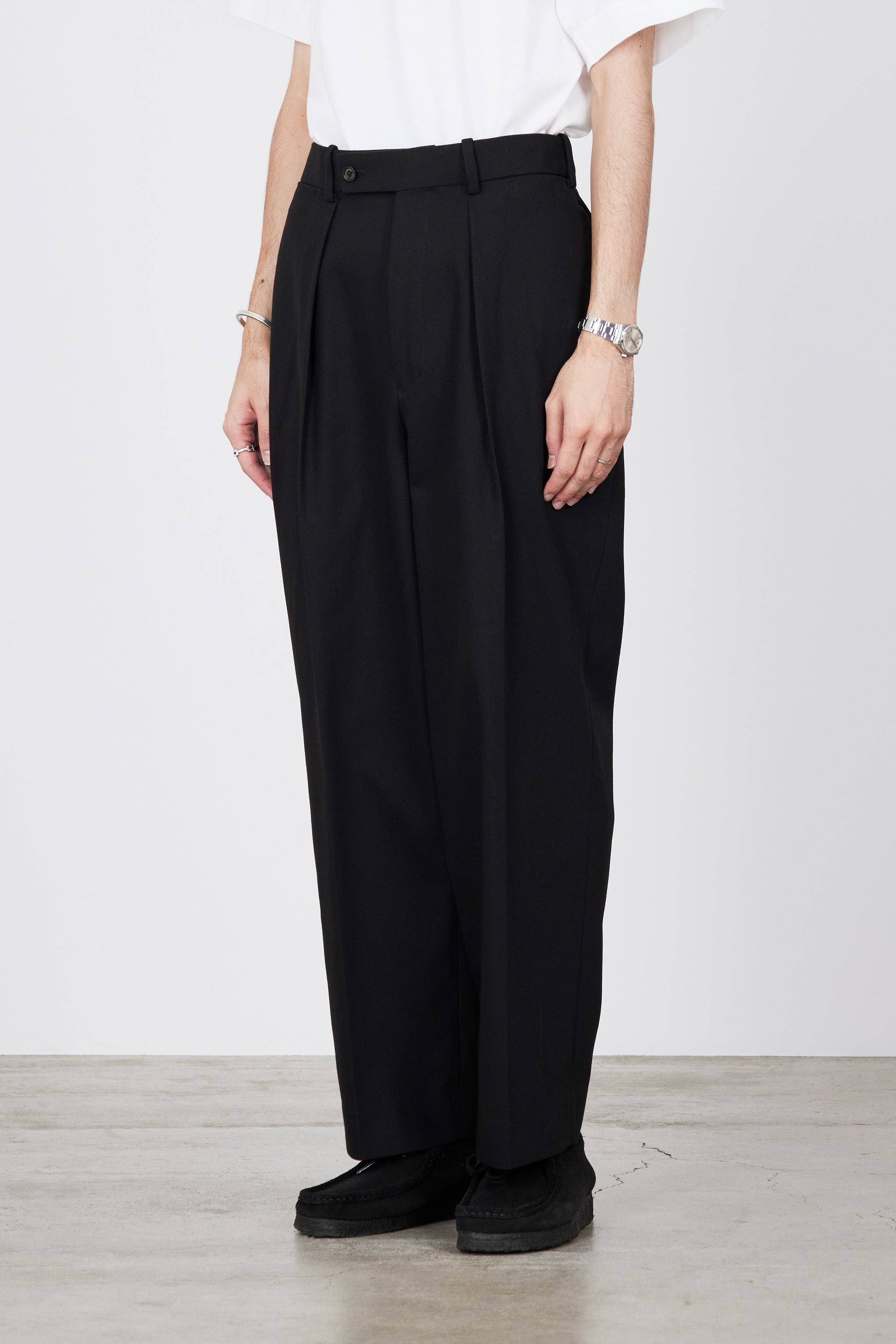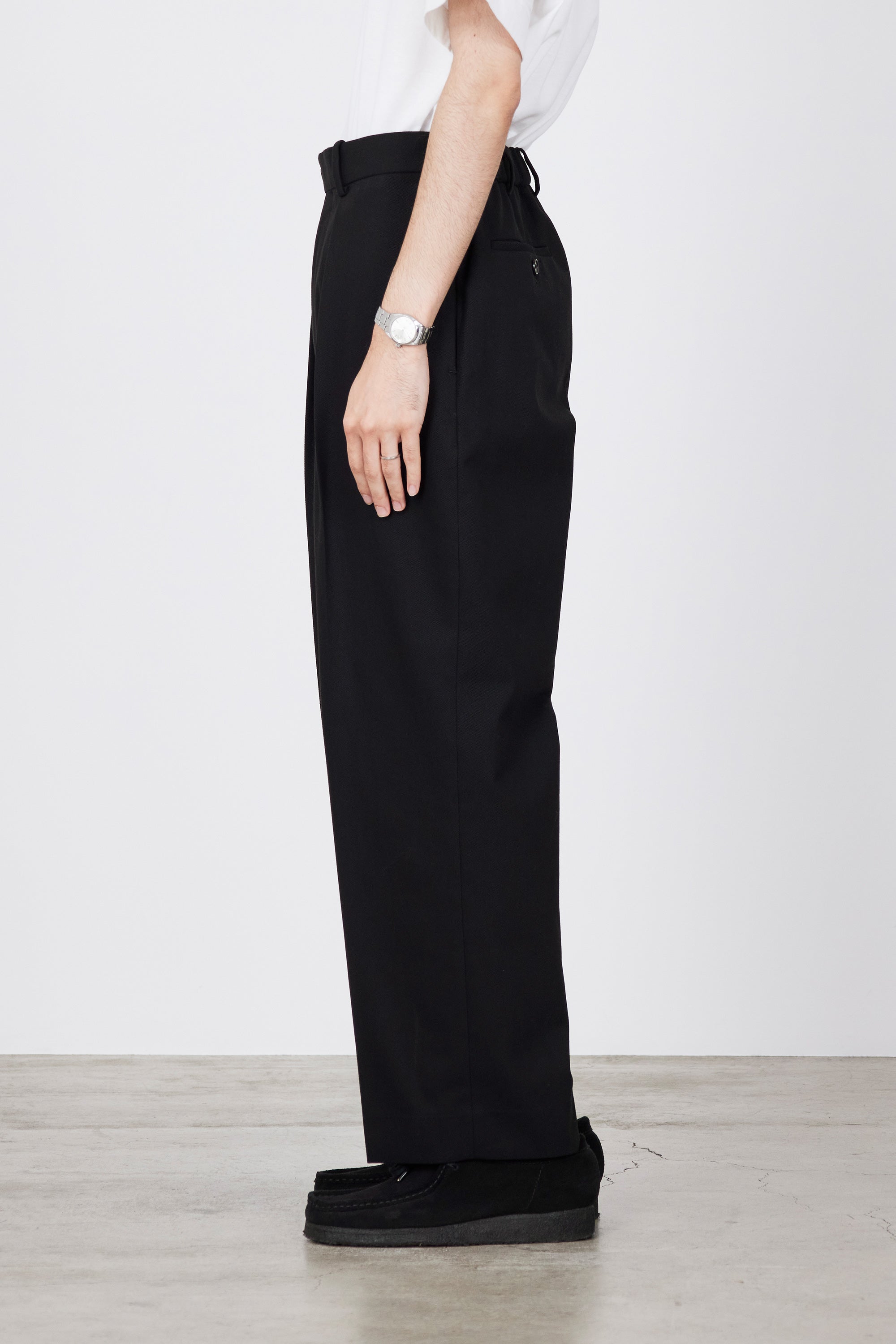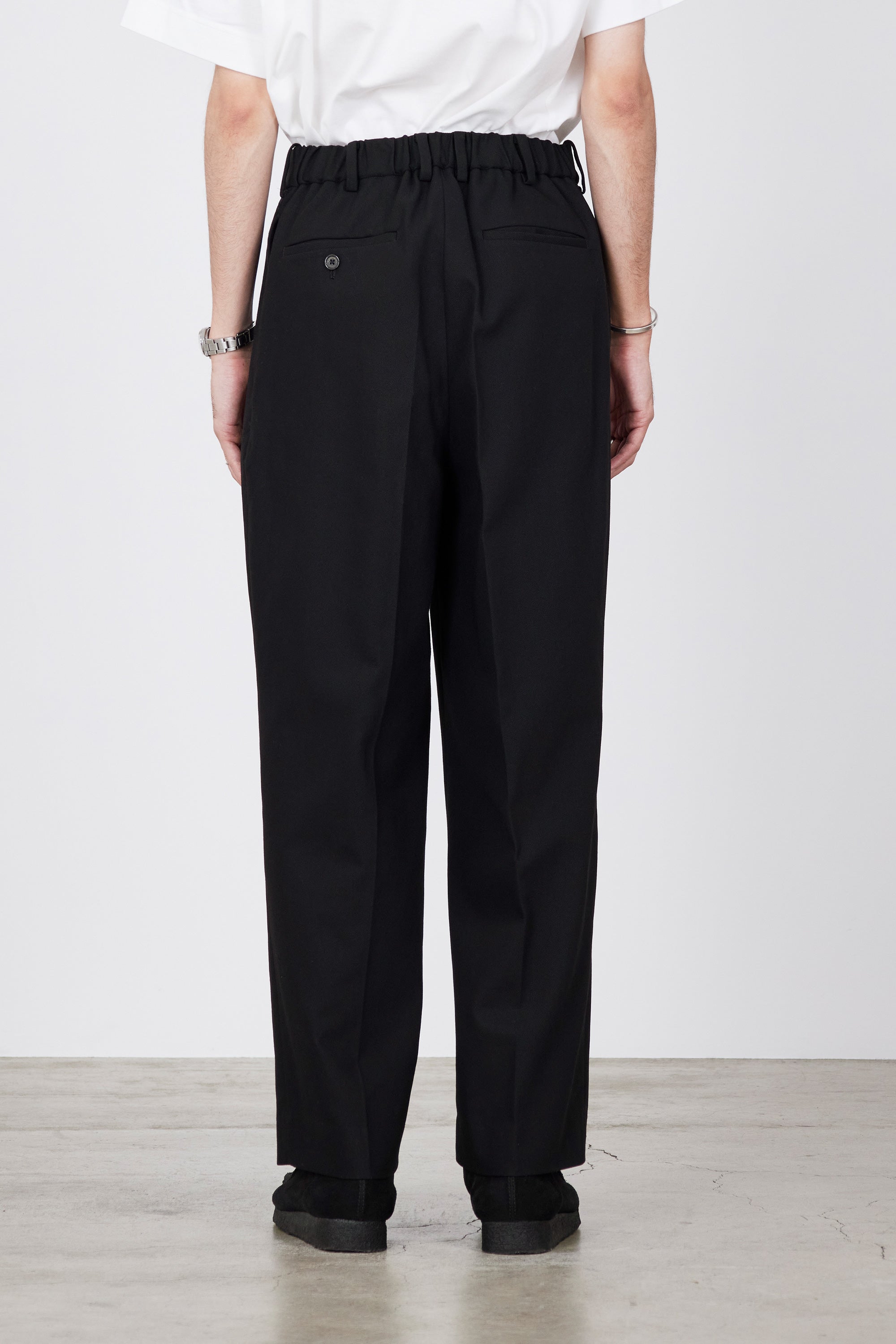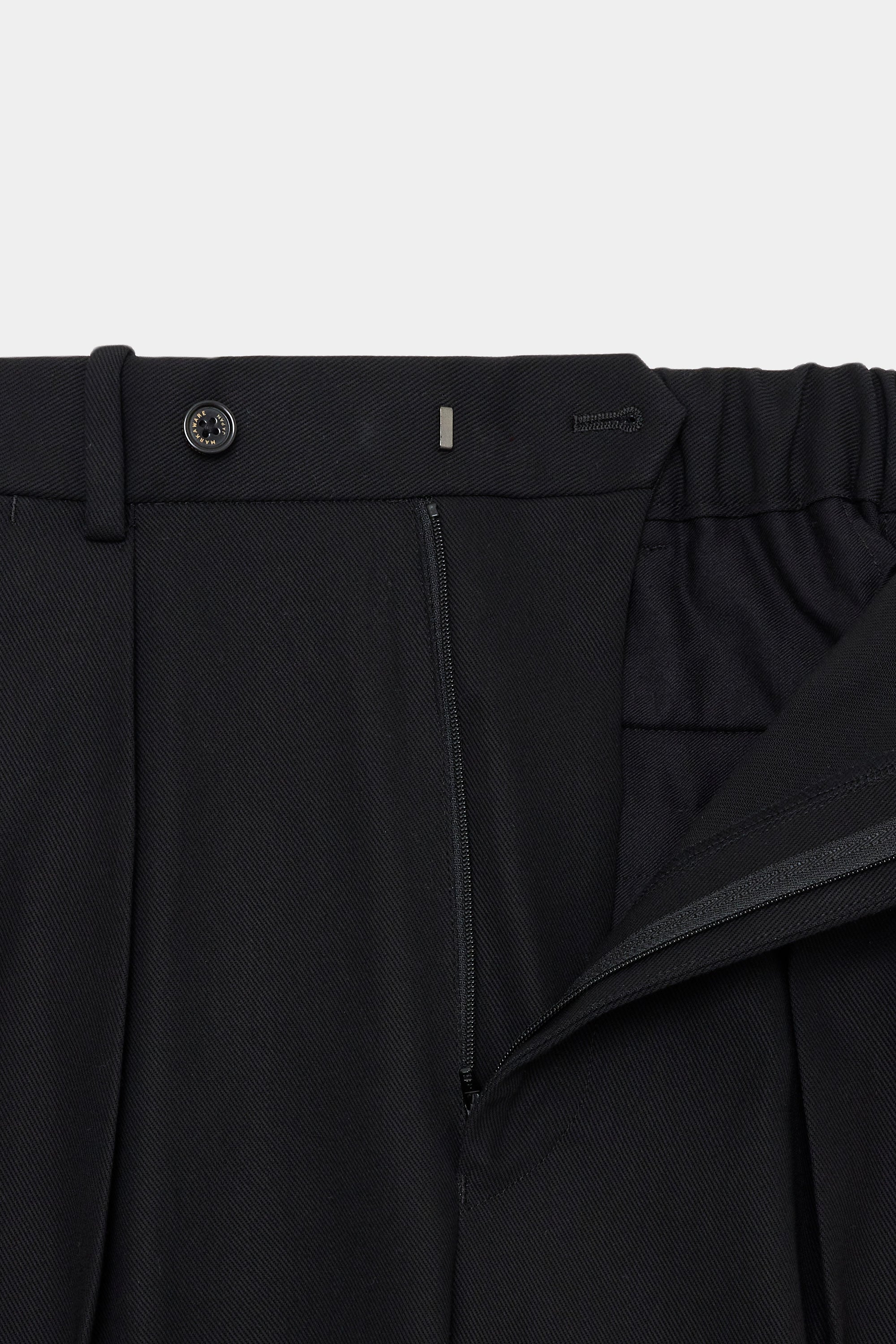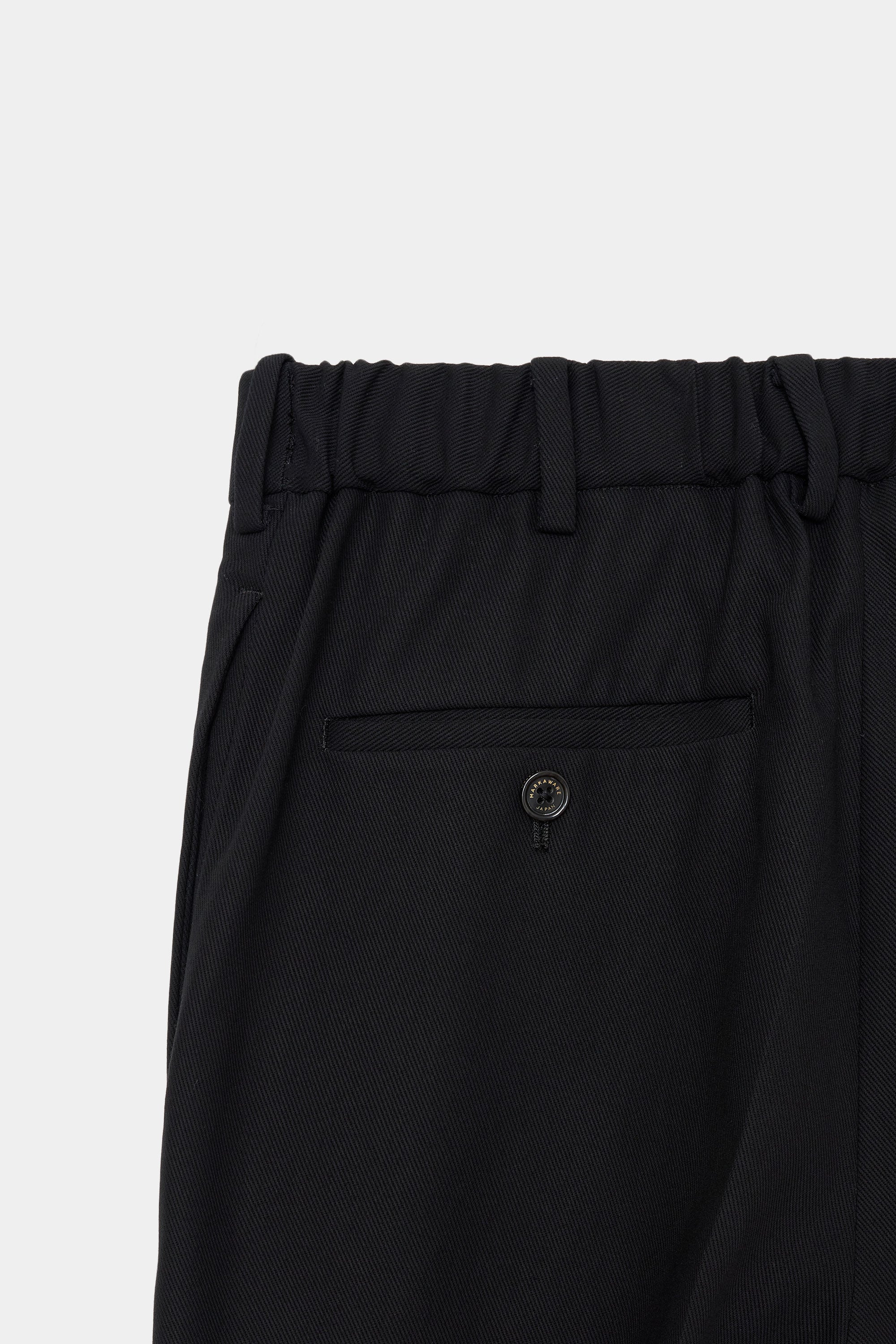 /
ORGANIC COTTON SURVIVAL CLOTH CLASSIC FIT TROUSERS, Black
Design
The "CLASSIC FIT TROUSERS" have a gently tapered silhouette towards the hem, with a slight bulge around the waist.
The design creates a sense of three-dimensionality when you put them on, making their beauty stand out even more, and the silhouette is neither too thick nor too thin, making them easy to use on a daily basis.
The waist is elasticated at the back to fit various body shapes. In addition, they are comfortable to wear, with little stress felt when sitting or bending over.
Recommended Comments
A classic trouser with classic, universal lines.
The CLASSIC FIT TROUSERS are easy to coordinate with compact and large tops, with a waistband that can take even large tops, and a line that tapers gently to the hem from there. It is an item to have as a wardrobe staple.
The trousers are tailored in survival cloth with a distinctive twill, and updated to be elegant despite being made of cotton. The fabric is firm, thick and highly durable, so these trousers can be worn every day.
Part Number/Product Name
Item No.: A23A-04PT03C
item name:ORGANIC COTTON SURVIVAL CLOTH CLASSIC FIT TROUSERS
100% ORGANIC COTTON
MARKAWARE's original 'Survival Cloth' made of organic cotton.
Unlike normal gabardine, which is woven with twin yarns, this fabric is made with three twisted yarns (Mikoyori). This gives the fabric an appropriate thickness and durability, and also makes the twill of the gabardine stand out clearly, giving the fabric a rich expression. The yarns are high-twisted, so they also have a dry, crisp texture.