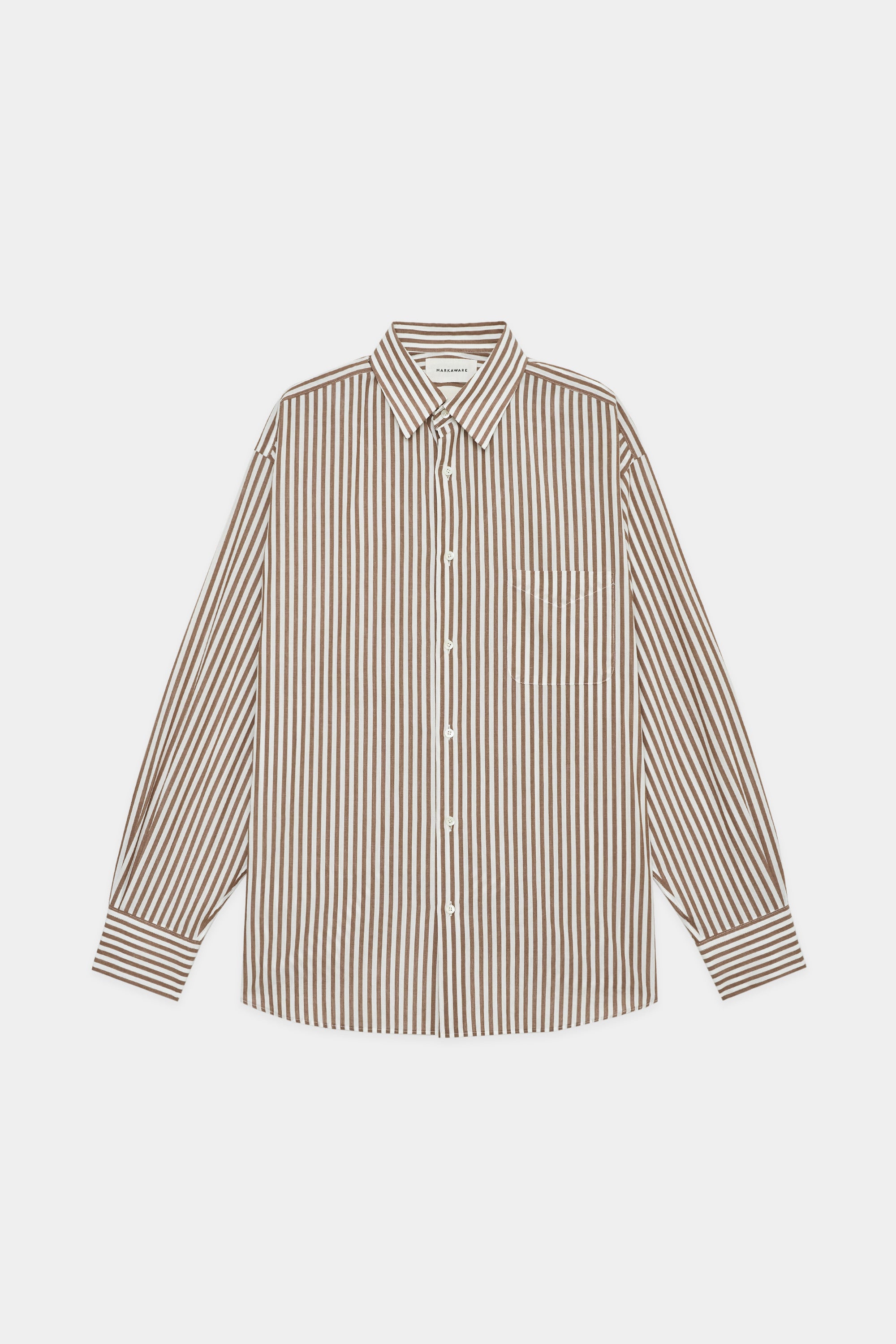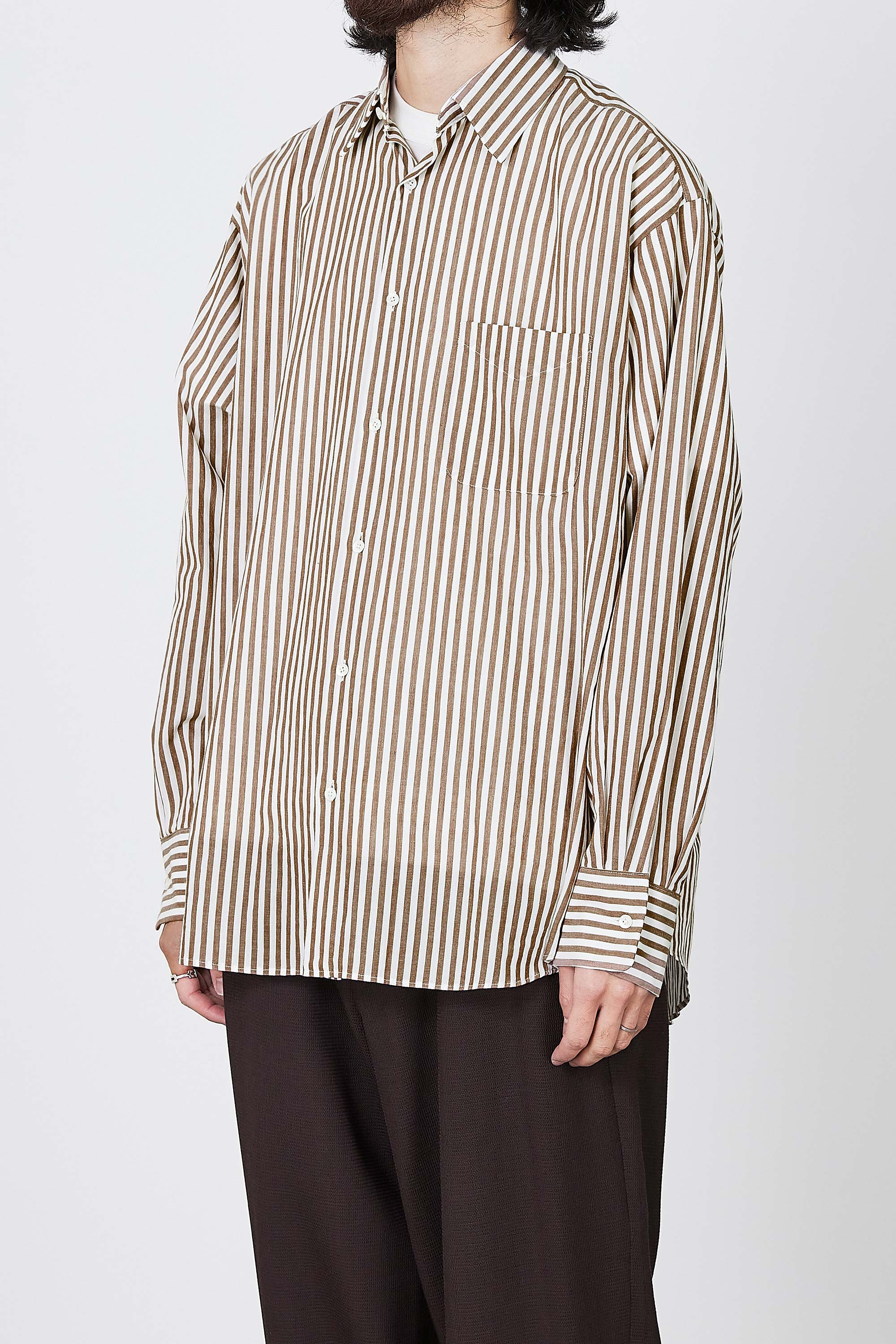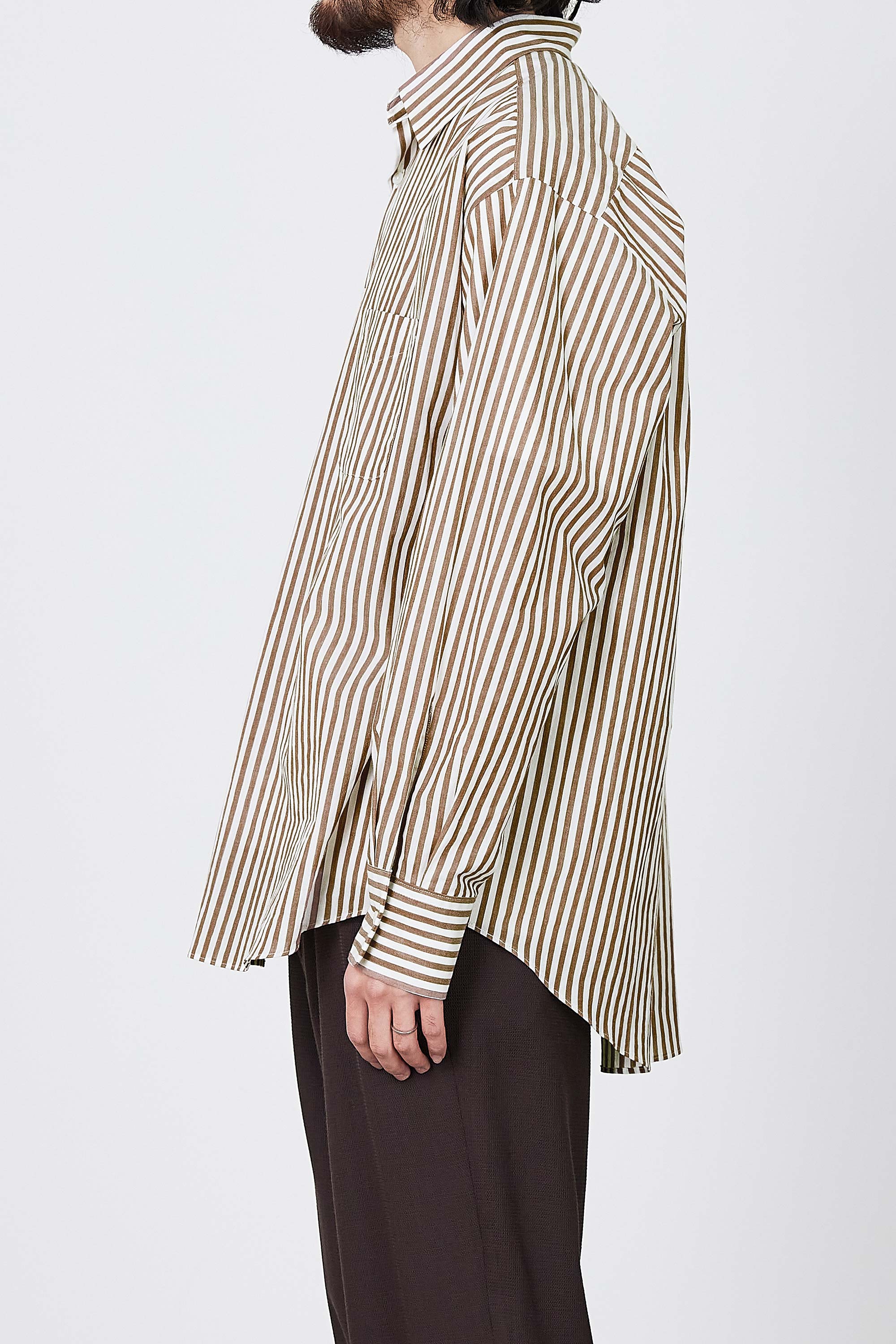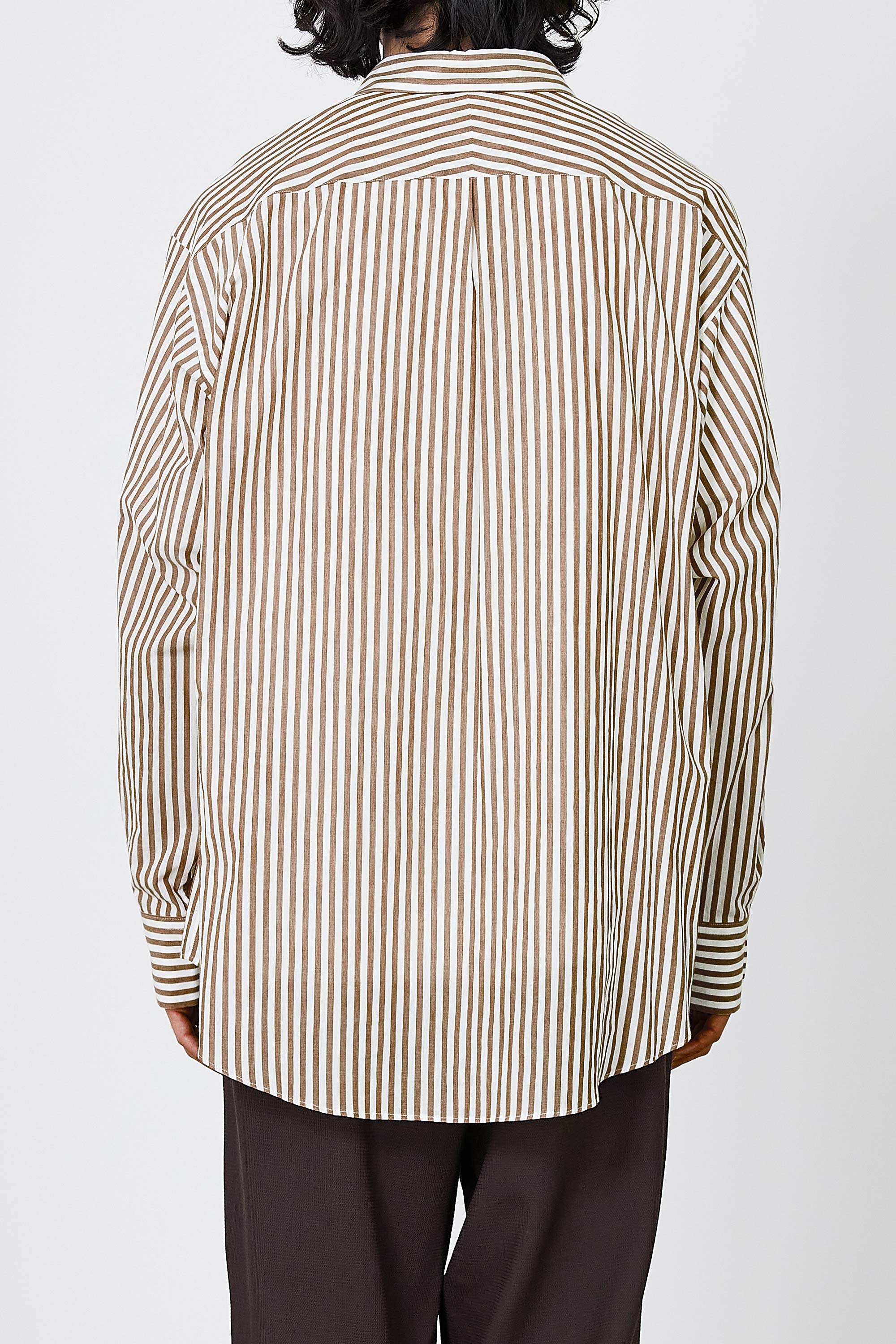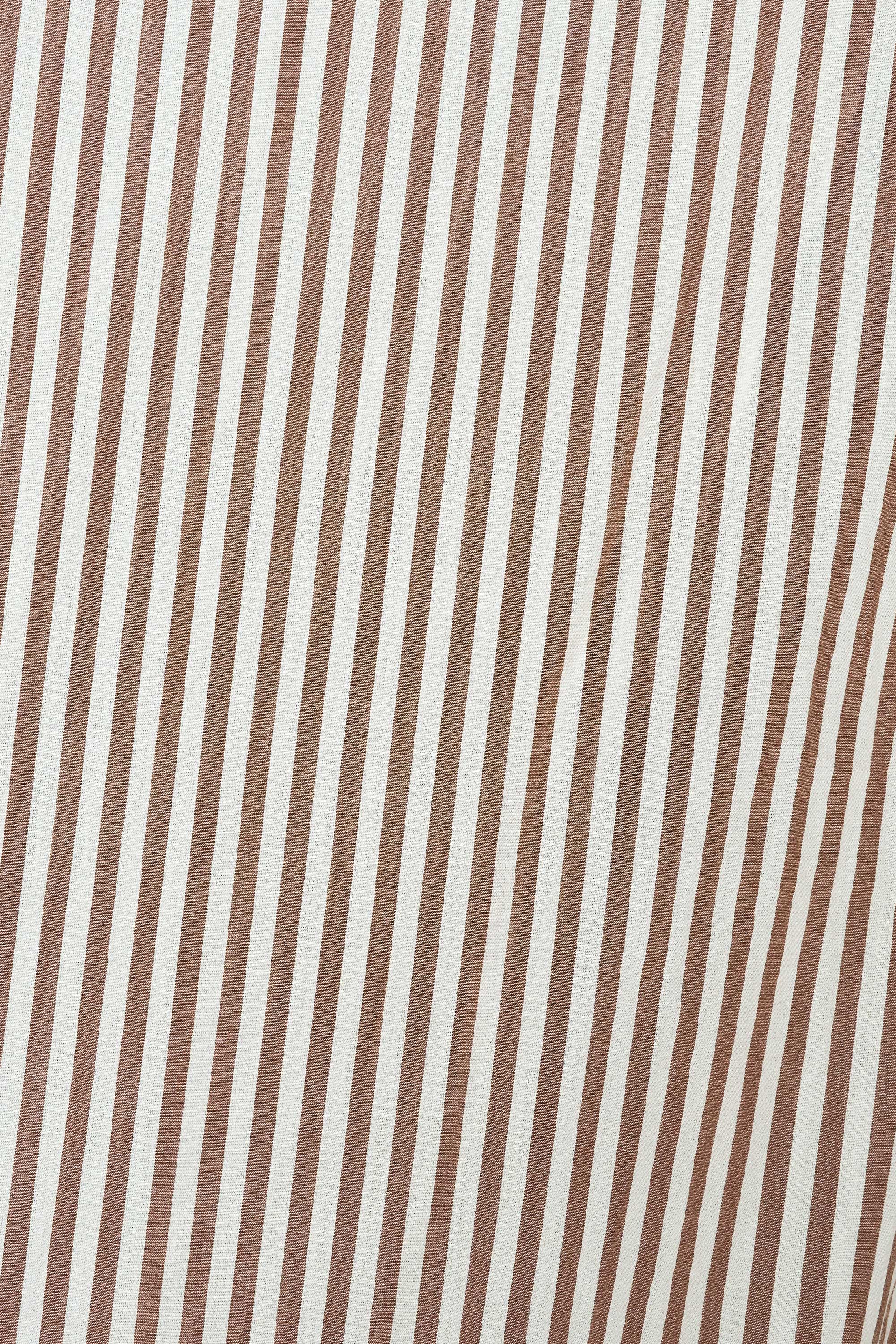 /
ORGANIC COTTON STRIPE COMFORT FIT SHIRT, Brown Stripe
Design
The COMFORT FIT SHIRT is characterised by its slightly loose fit. The body width is moderately generous and the sleeves are thicker to match. The length is not that long, making it an easy-to-wear silhouette even for petite figures. Stitching has been omitted as much as possible to create an extremely simple design that makes the most of the playful silhouette.
The delicate sewing is also carefully considered, and the beauty of the shirt as a dress shirt is enhanced by the extremely fine stitching of 24 stitches/3 cm. It can be worn on any occasion in everyday life and fits in with a variety of coordinates. It is simple, yet makes a strong statement.
Recommended comment
This striped shirt is a great choice as a sweatshirt. The combination of the lightweight, smooth fabric and the cool stripes neatens up the look. This piece goes well with shorts and comfortably meets the desire to wear long sleeves in the summer.
The COMFORT FIT SHIRT is an item with a design silhouette that is both relaxed and playful, while big sizes are trendy and firmly in the modern mood. It is a shirt that is picture-perfect in a single piece, with a sense of presence due to its good workmanship, while being finished cleanly by eliminating stitching as much as possible.
Item number: A23A-16SH01C
Item name: ORGANIC COTTON STRIPE COMFORT FIT SHIRT
100% ORGANIC COTTON
Lightweight shirt fabric woven from organic cotton. Not too thin and not too thick, this light and cool fabric is ideal for the warm season. By using high-twisted weft yarns only, the fabric has a soft but crisp texture, giving it a cool and comfortable feel against the skin.