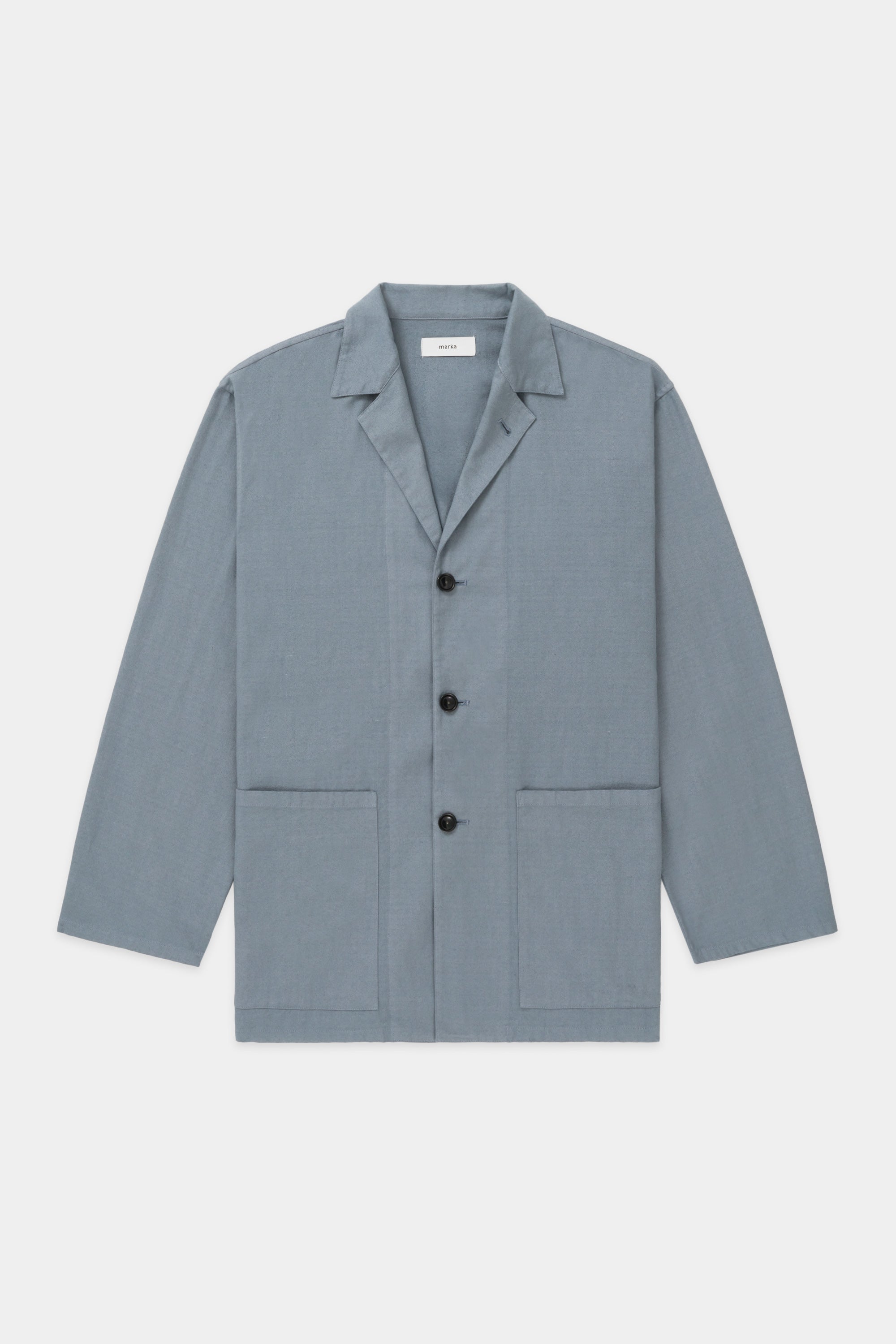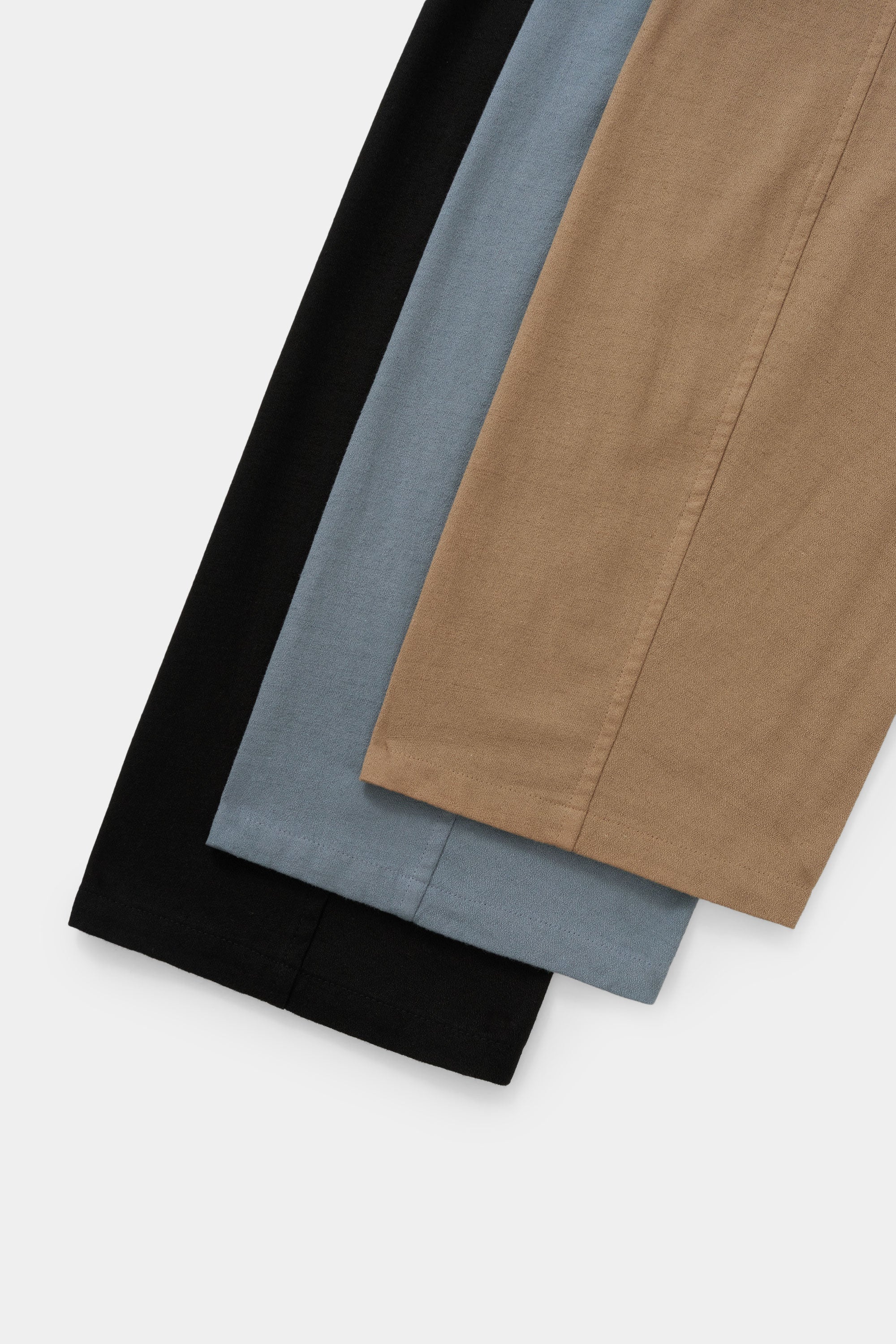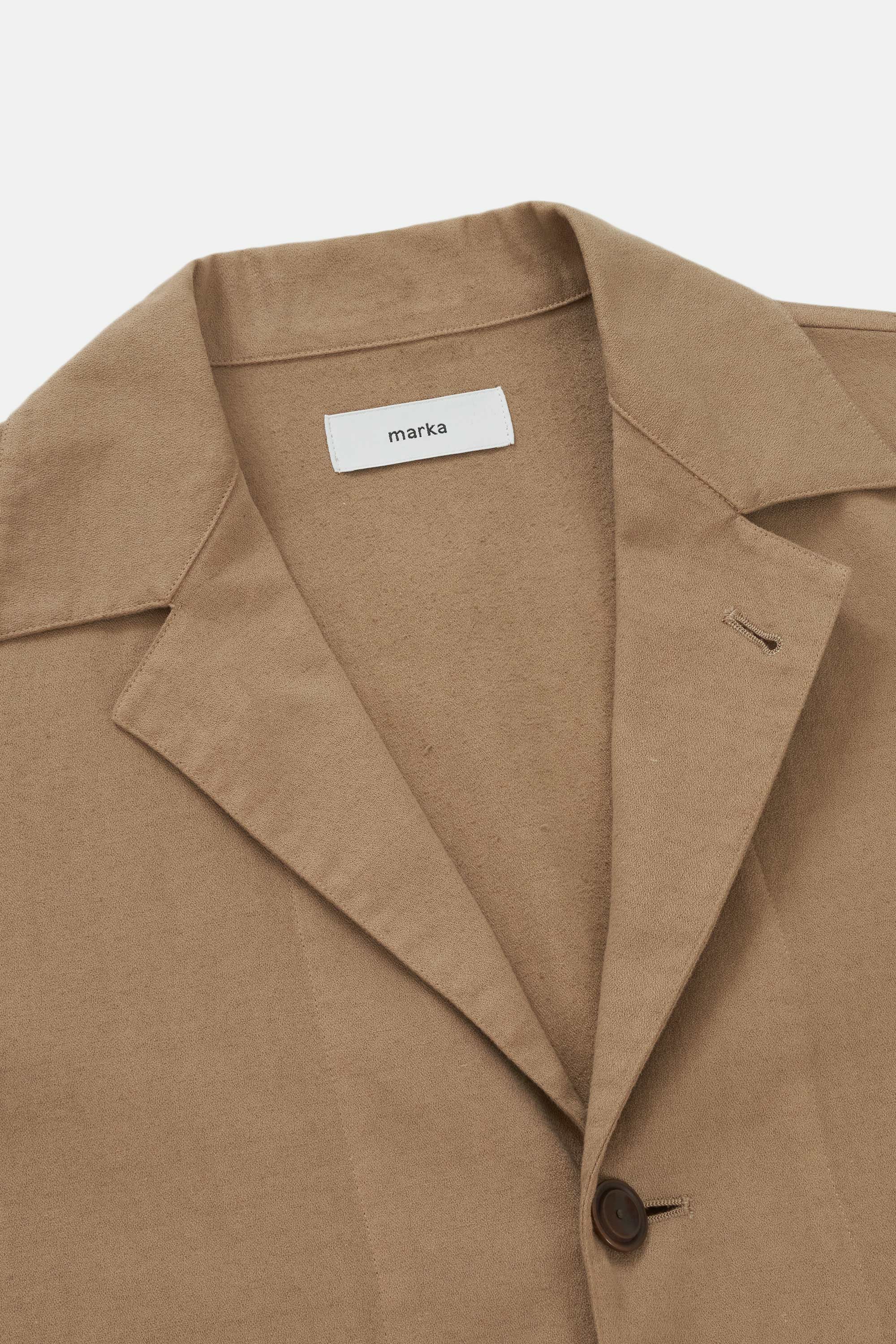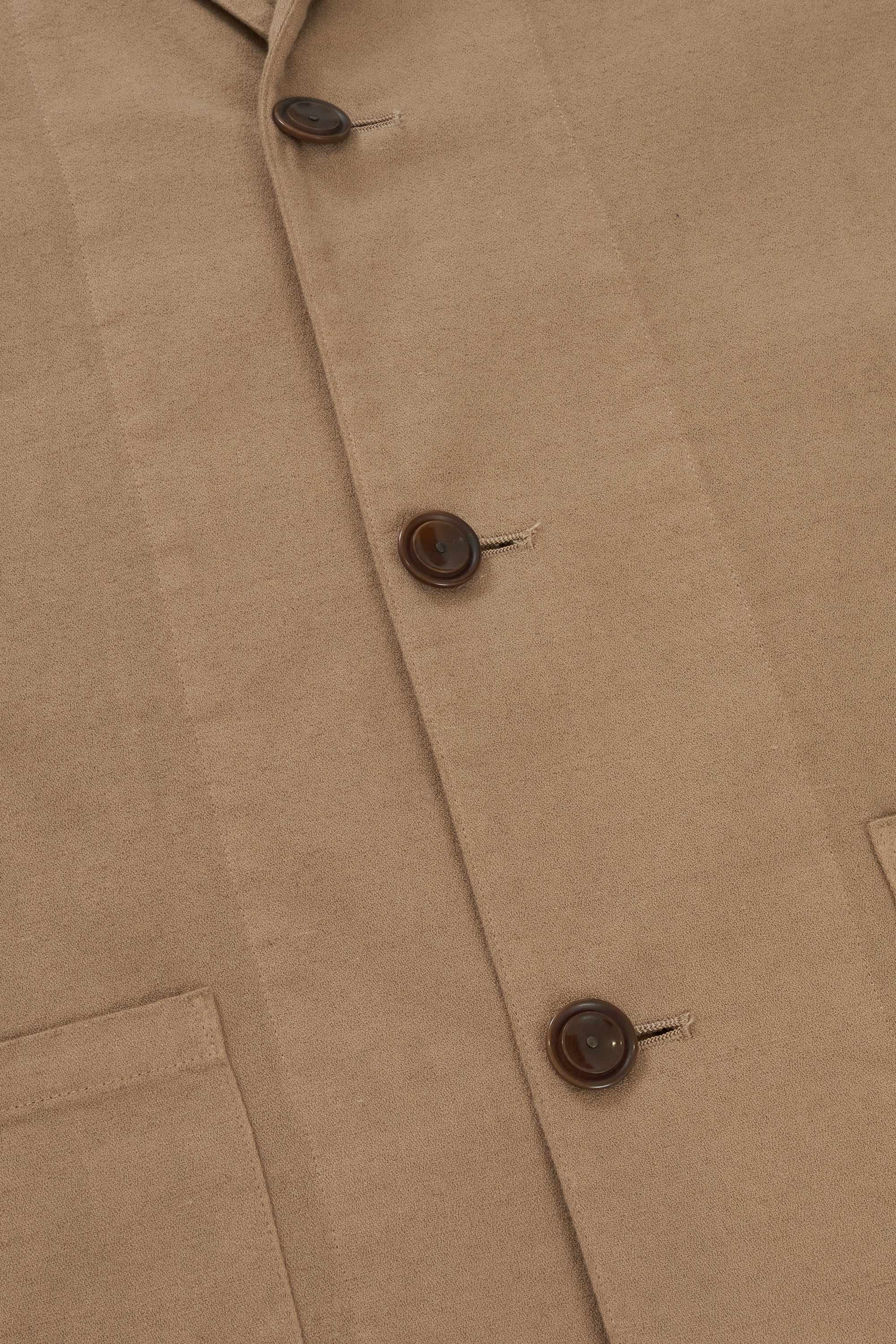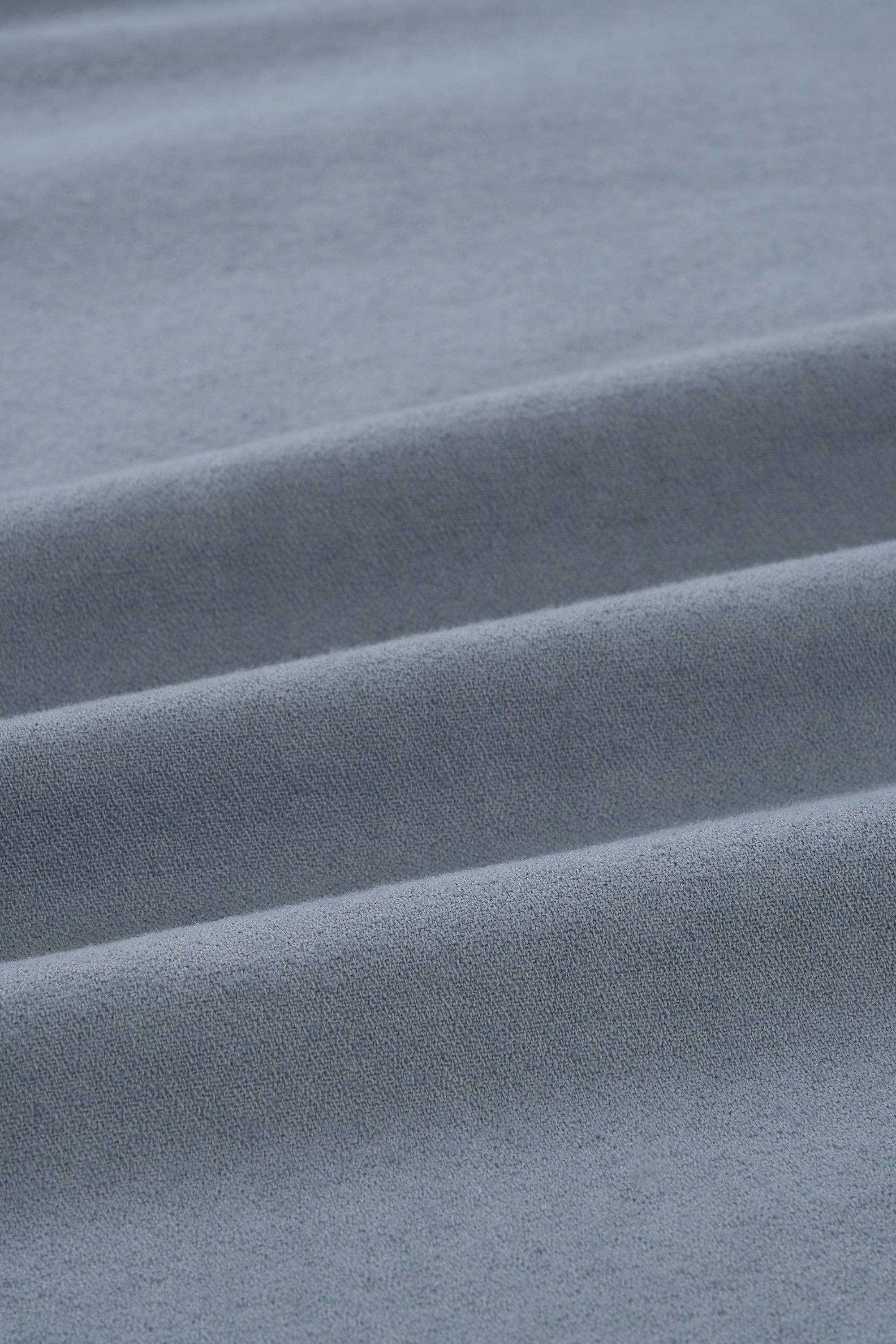 /
Organic Cotton Soft Amunzen Work Jacket, Blue
Design
This "work jacket" has a moderate sense of roominess with a shoulder width setting that falls slightly. The upper collar is slightly larger and the V-zone is deeper, giving it a jacket-like elegance. The large patch pockets on the waist are also practical for woke wear.
Recommended Comments
A one-piece work jacket made of cotton. It can be worn as a perfect cloak in the fall and as an inner layer for outerwear in the winter.
This time, we have prepared the slightly dull BEIGE and BLUE colors. We recommend these colors for fall.
We recommend coordinating it with the slacks made of the same material.
100% ORGANIC COTTON
Amundsen is woven with 20 count single yarn uneven warp and 18 count single yarn nep yarn weft. Amundsen is a kind of twill weave that can express the fine unevenness of pear skin, and unlike ordinary twill weave, there are no diagonal twill lines. In addition, the surface is scratched with a raising process, so at first glance it looks like suede, giving the fabric a unique texture.