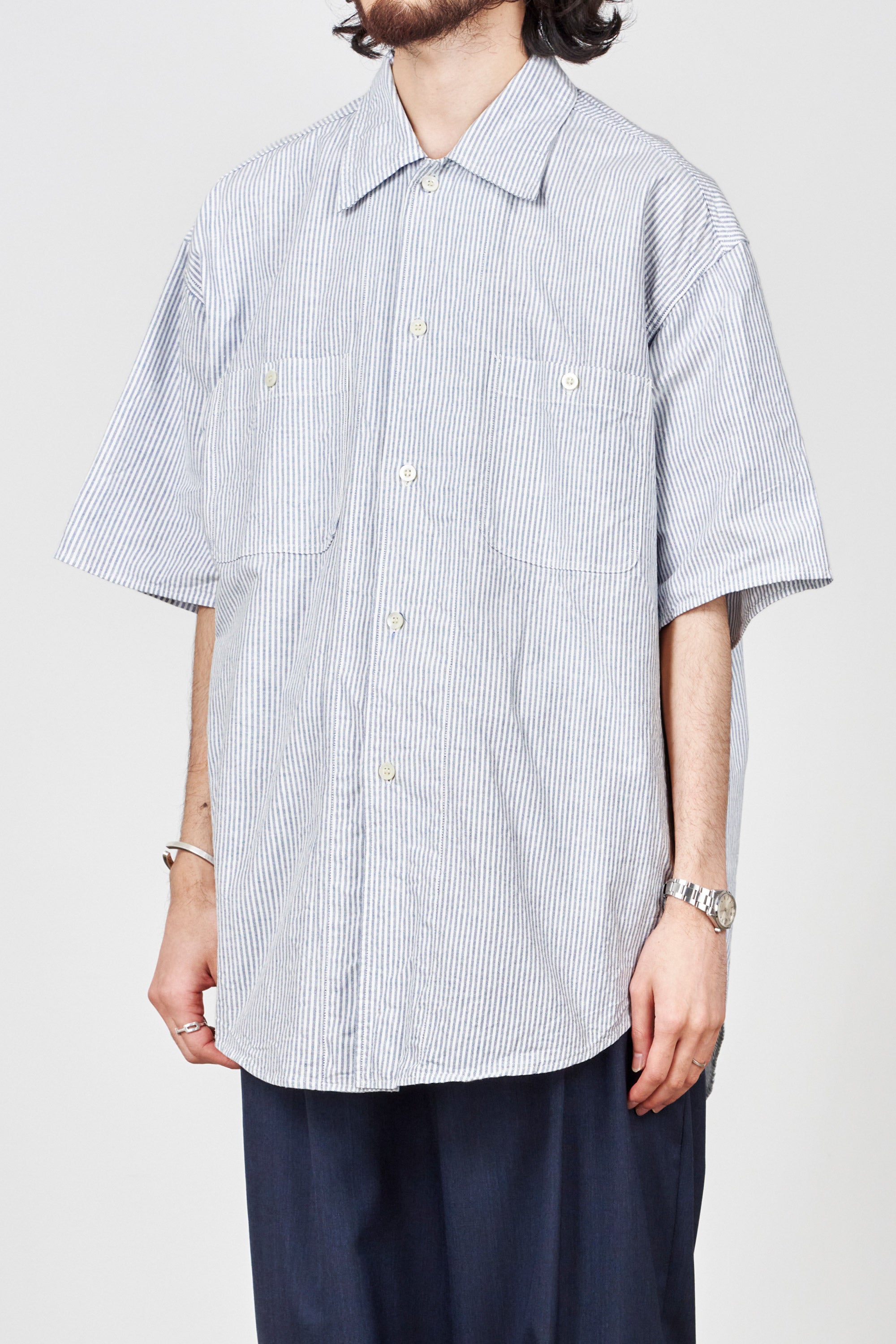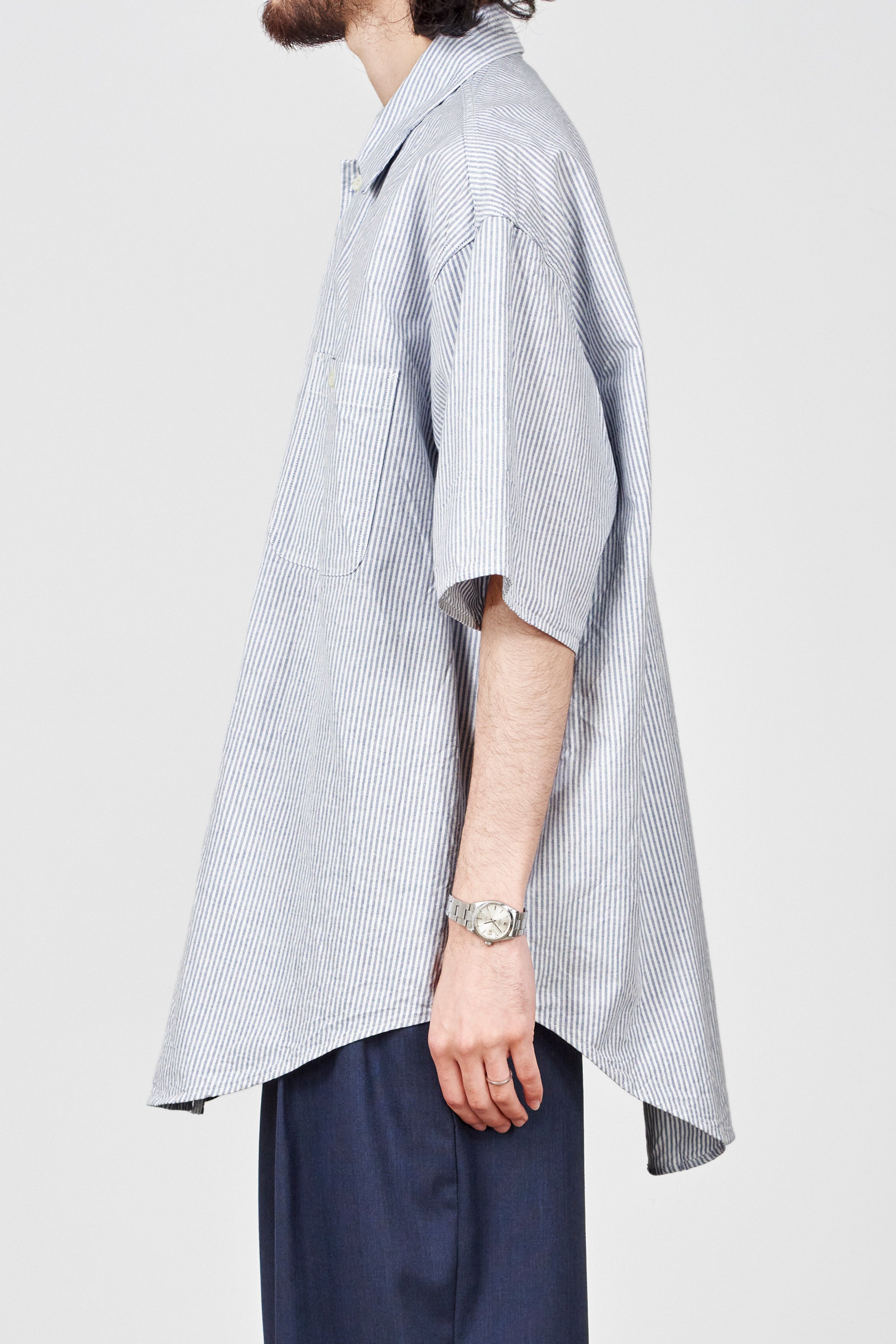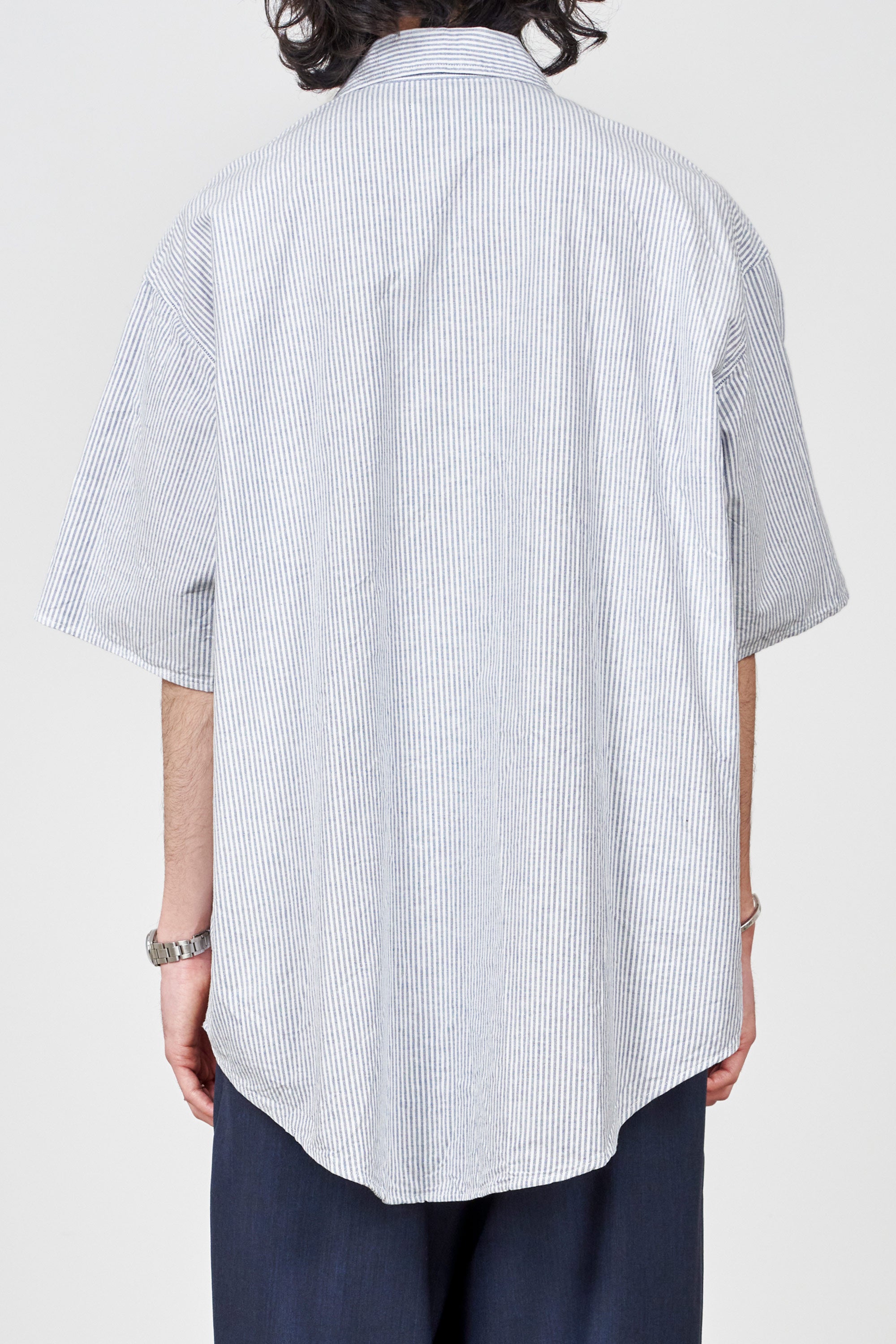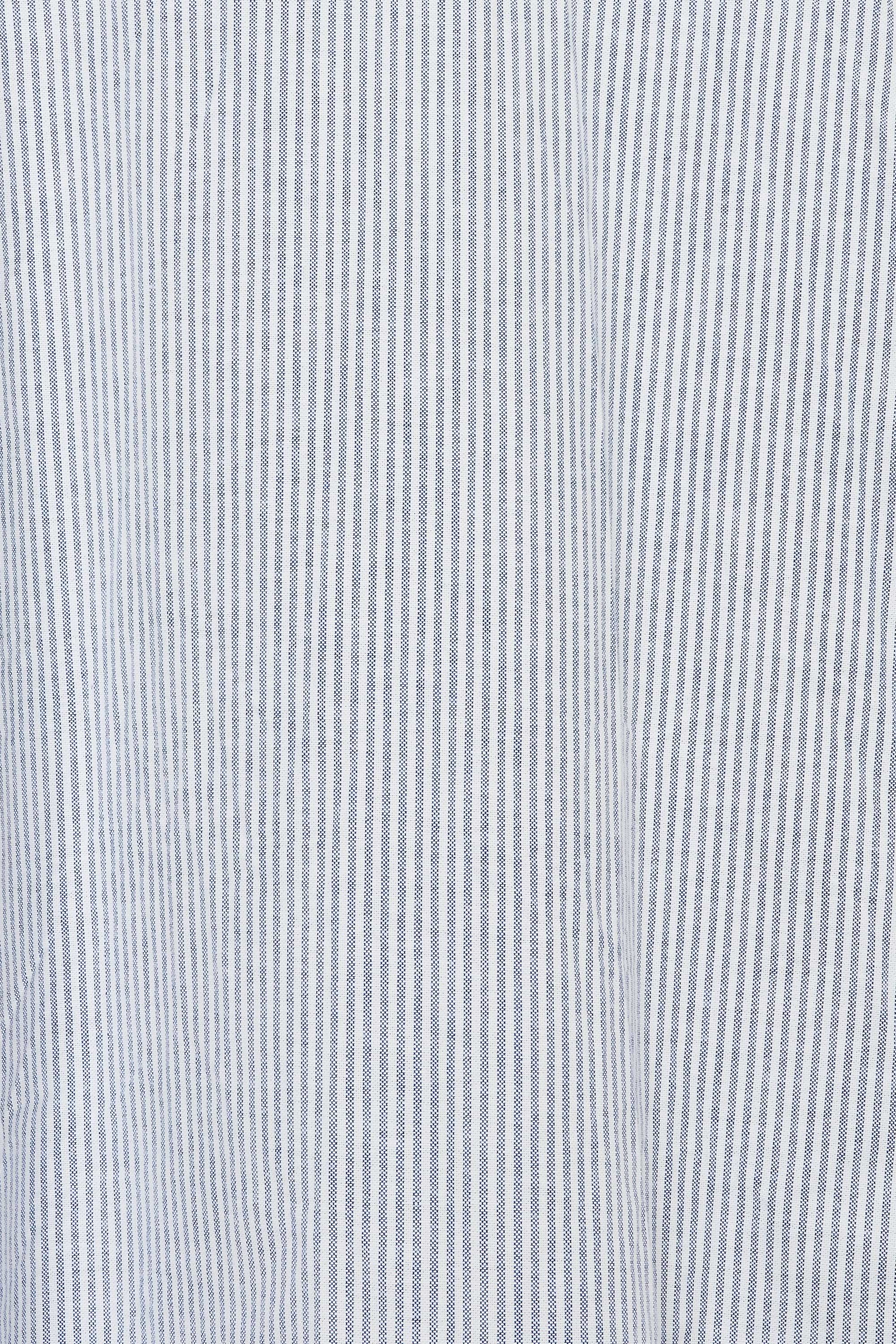 /
ORGANIC COTTON OXFORD STRIPE WORK SHIRT S/S, Navy Stripe
Design
Short-sleeved shirt with a voluminous silhouette. It features dropped shoulders and a wide body width. The space between the body and the clothes is created so that the wearer does not feel constricted. The shirt is slightly longer in length and has a slightly vertical silhouette, giving it a mature impression.
The neck is also tailored with a single piece collar that eliminates the collar collar, creating a collar shape with a restrained opening like that of a coverall. Workwear details are incorporated throughout, such as the pockets on both chests and the wider width of the front placket.
Recommended comment
This item is a unique cross between an oxford, a standard shirt material, and a work shirt. While retaining a traditional atmosphere, the workwear details give it a rough, somewhat rough mood. The appeal of this item lies in its bipolarity, moving between "smart" and "casual. This is a piece that can be worn in a variety of styles, from traditional in the context of the fabric to more work-oriented in the context of the details. The silhouette has a solid volume, so you won't feel shortchanged.
Item number: M23B-08SH01B
Item name: ORGANIC COTTON OXFORD STRIPE WORK SHIRT S/S
*The products in the images are samples. Specifications, processing and size may differ slightly from the actual product.
100% ORGANIC COTTON
Oxford fabric woven with organic cotton. This authentic fabric is neither too thick nor too thin, with just the right amount of fleshiness, and has a casual appeal that can be worn without washing.