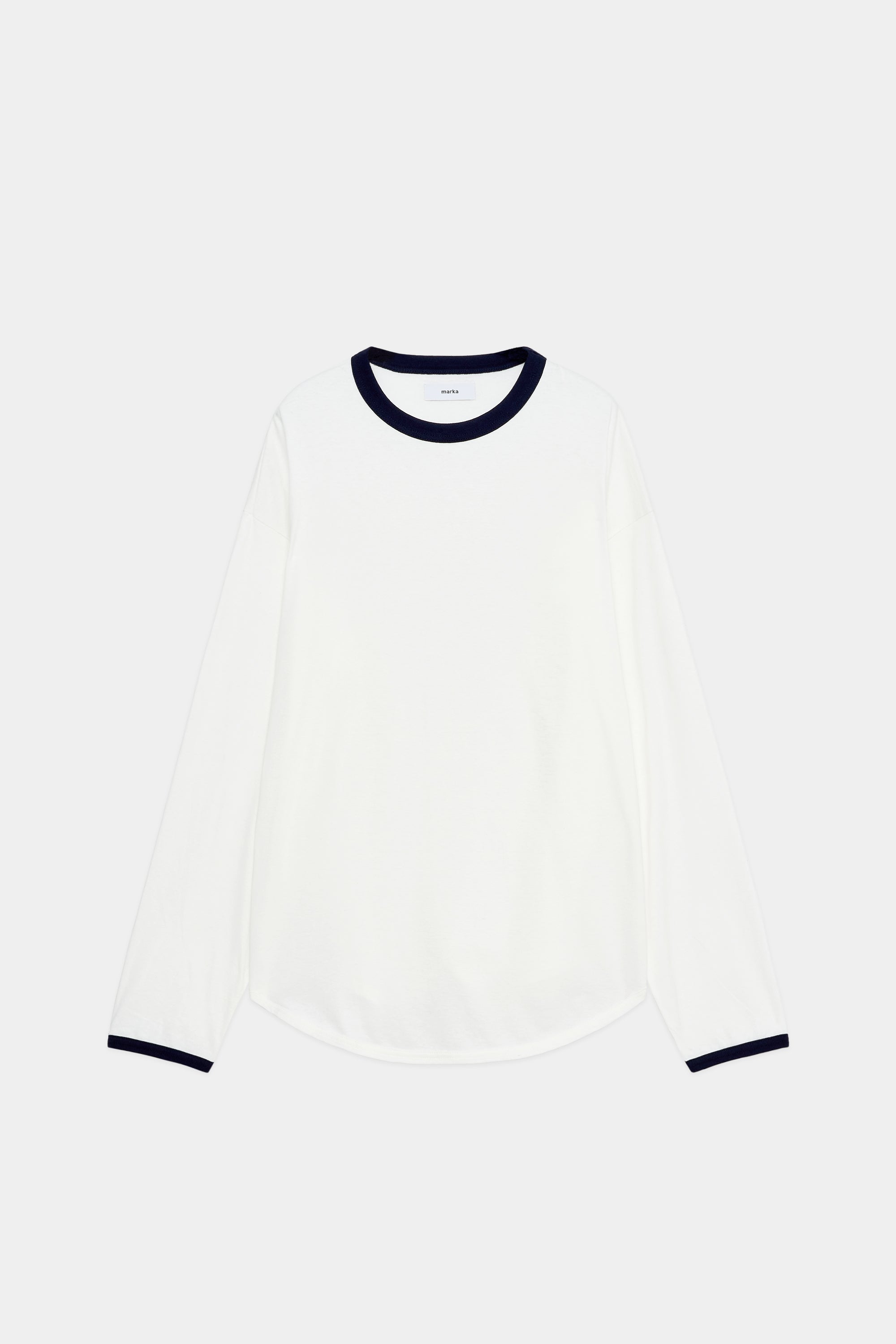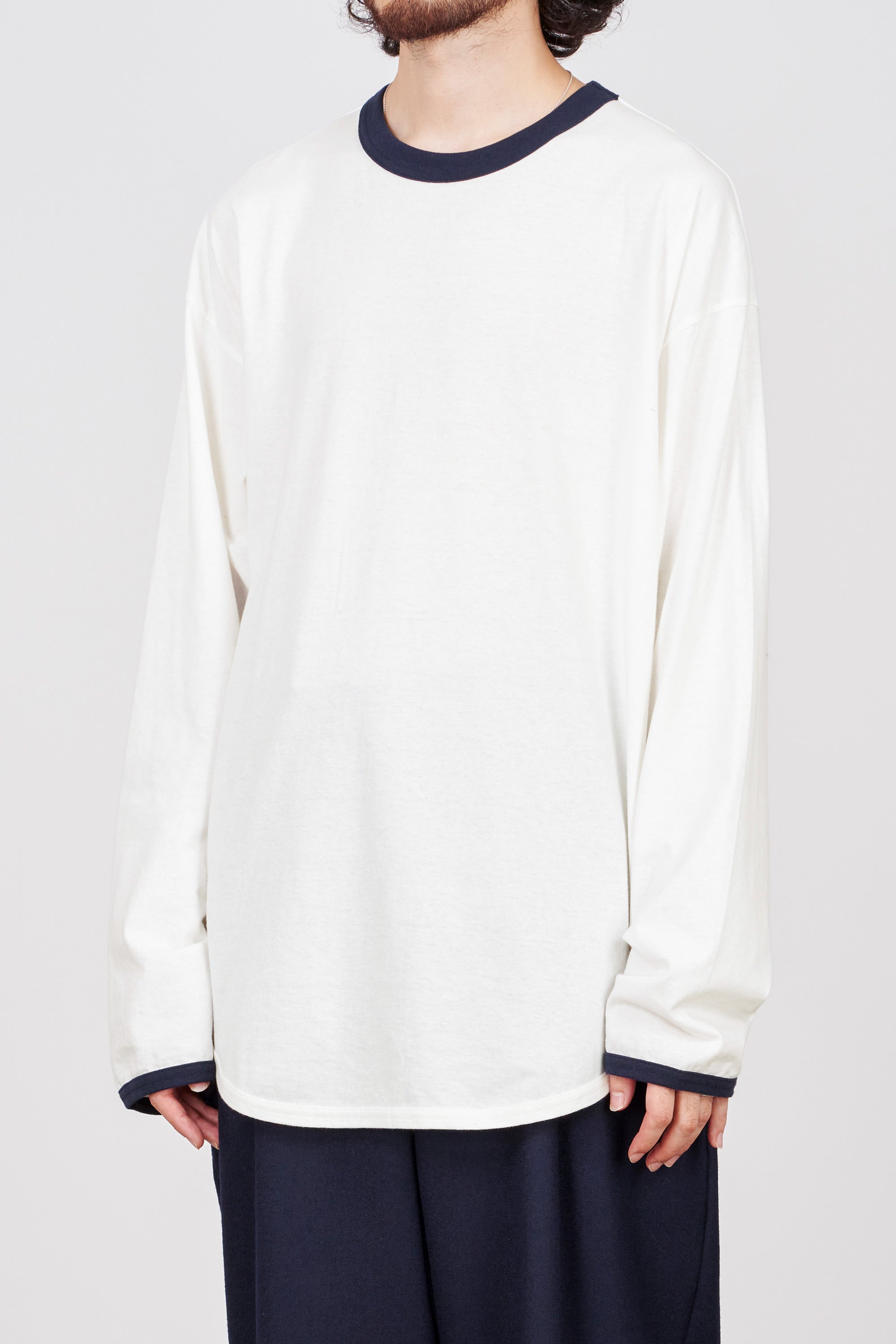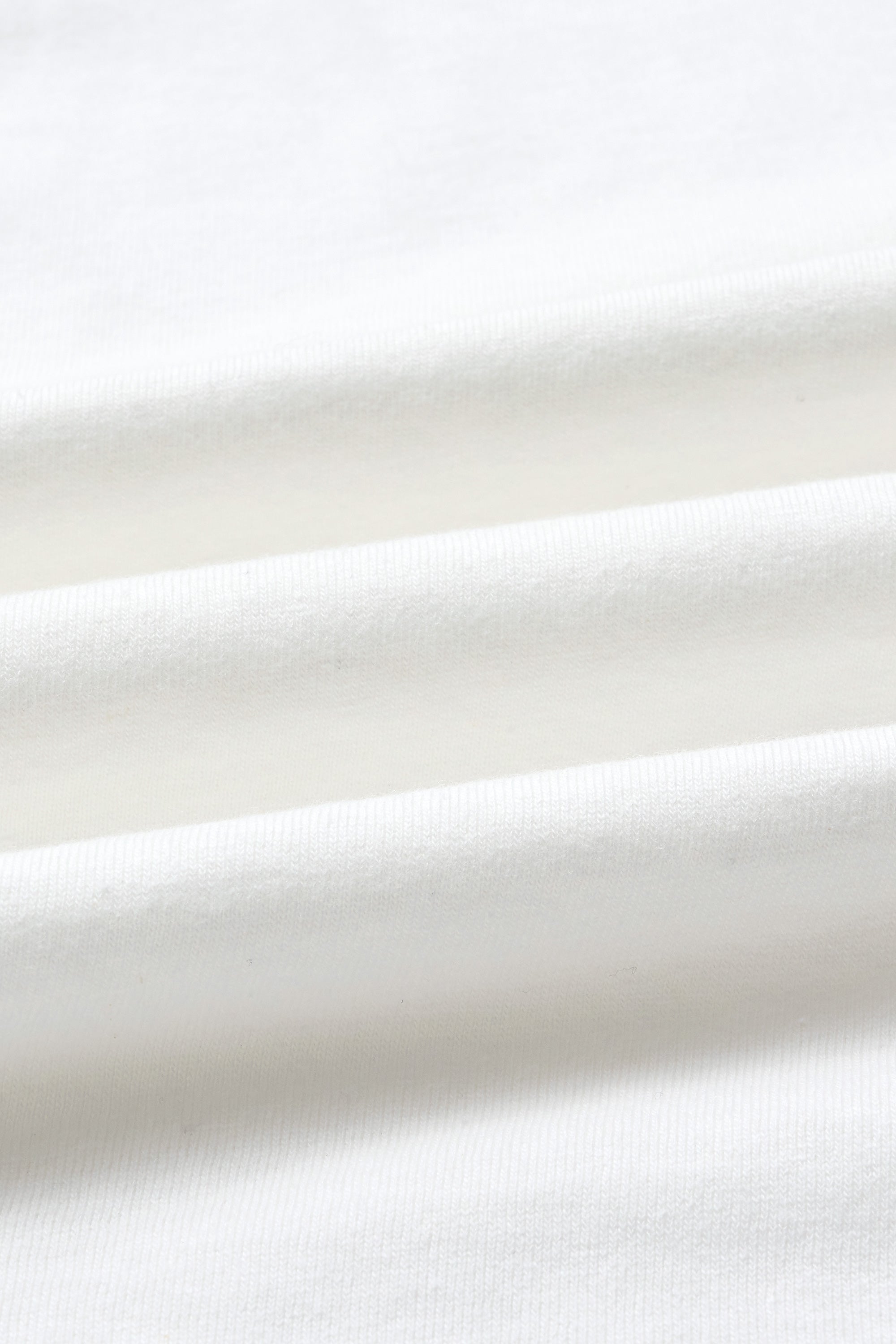 /
オーガニックコットン天竺 リンガー ベースボール ロングスリーブ Tシャツ, White
デザイン
markaで定番となるベースボールTシャツをベースにデザインされたTシャツは、ベーシックながらも程よくゆとりを残したモダンなシルエットが特徴のアイテム。
裾の始末もフラシではなくバインダー始末にしており、形がスッキリと見えるようにしております。
おすすめコメント
オーセンティックなベースボールTシャツをベースに、シルエットなどを現代的にアレンジした一着は、一枚でも着ても様になるTシャツ。
大きすぎないサイズ感で、インナーとしても活躍するためスウェットやアウターのインナーとしても活躍します。
襟と袖に配色があるカラーバリエーションも揃えており、着こなしのちょっとしたアクセントとしても活躍するTシャツです。
品番・品名

品番:M22D-01CS01C
品名:ORGANIC COTTON KNIT RINGER BASE BALL TEE L/S
100% COTTON
Based on the authentic baseball T-shirt, this T-shirt has a modernized silhouette and can be worn as a single piece.
The size is not too large, so it can be used as an inner layer for sweatshirts or outerwear.
The T-shirt is also available in a variety of colors with color schemes on the collar and sleeves, making it a T-shirt that works well as a little accent to your outfits.