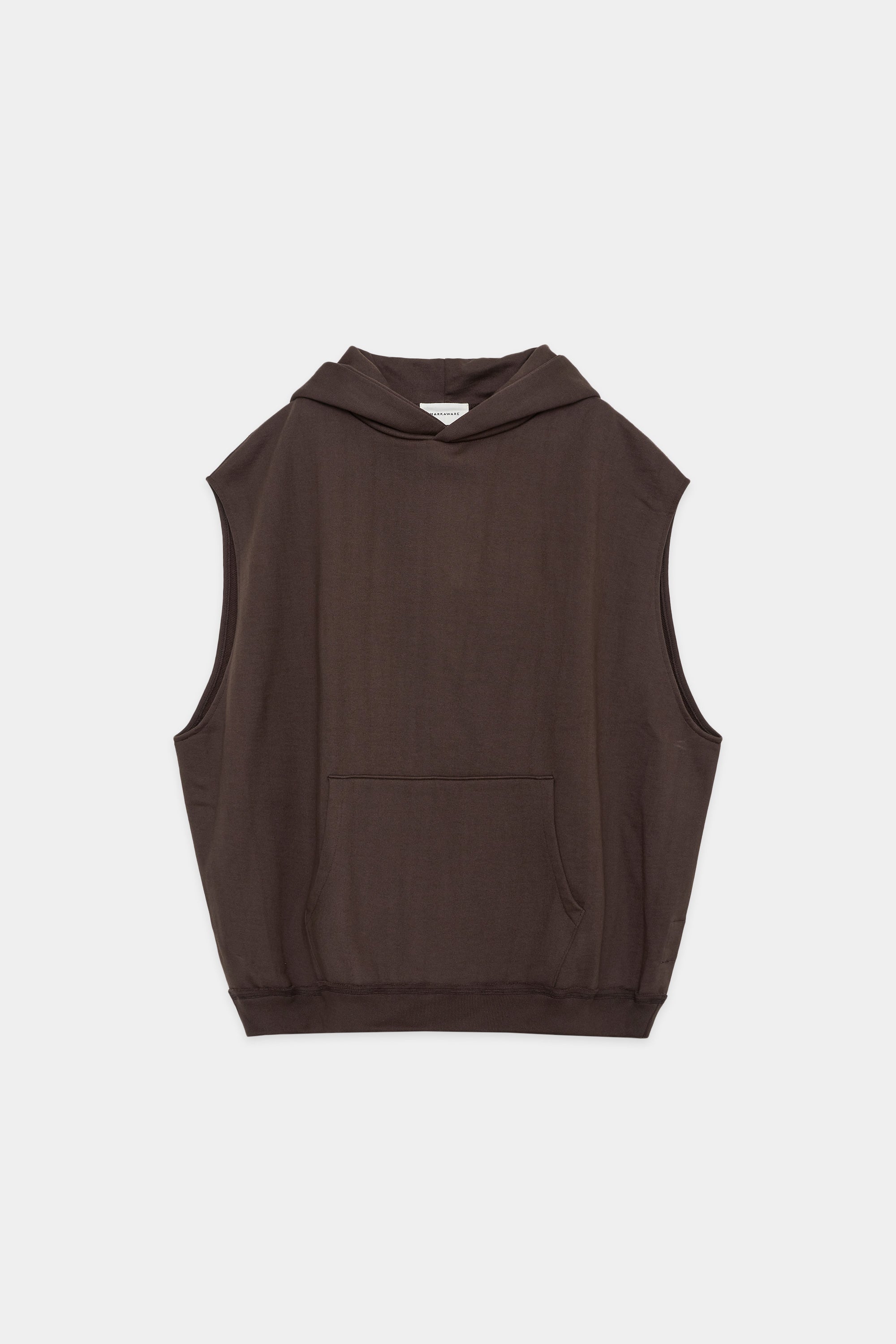 /
オーガニックコットン ヘビー 吊裏毛 ノースリーブ ヒュージ パーカ, Brown
Design
This item is a simple pullover parka tailored with a sleeveless design.
The large, body-hugging size is a feature of this item, and the shoulder slopes are adjusted to conform to the line of the wearer's shoulders, creating a natural silhouette without any tension. The knit in the round body eliminates the horizontal strips, giving this item a clean look.
Recommended Comments
This sleeveless parka is reminiscent of the high-brand parkas of the early 2000s.
The playful silhouette adds originality to your outfits. It is a piece that can be used as a styling accent in the transition from spring to summer.
Product Number/Product Name
Product No.:A23A-02CS01A
Product name:ORGANIC COTTON HEAVY FLEECE NO-SLEEVE HUGE PARKA
100% ORGANIC COTTON
Sweatshirts are made of organic pima cotton, which is a fine 60 count twin yarn, compact yarn with less fluff, and knitted on a hang knitting machine.
The key point of this fabric is that it is less prone to pilling than ordinary sweatshirts, and its luster lasts longer. The appeal of this fabric lies in the coexistence of the fluffy texture characteristic of the hang knitting machine and the tough texture of the maximum degree of yarn filling. Please enjoy the airy, bulky texture and firmness of the fabric.