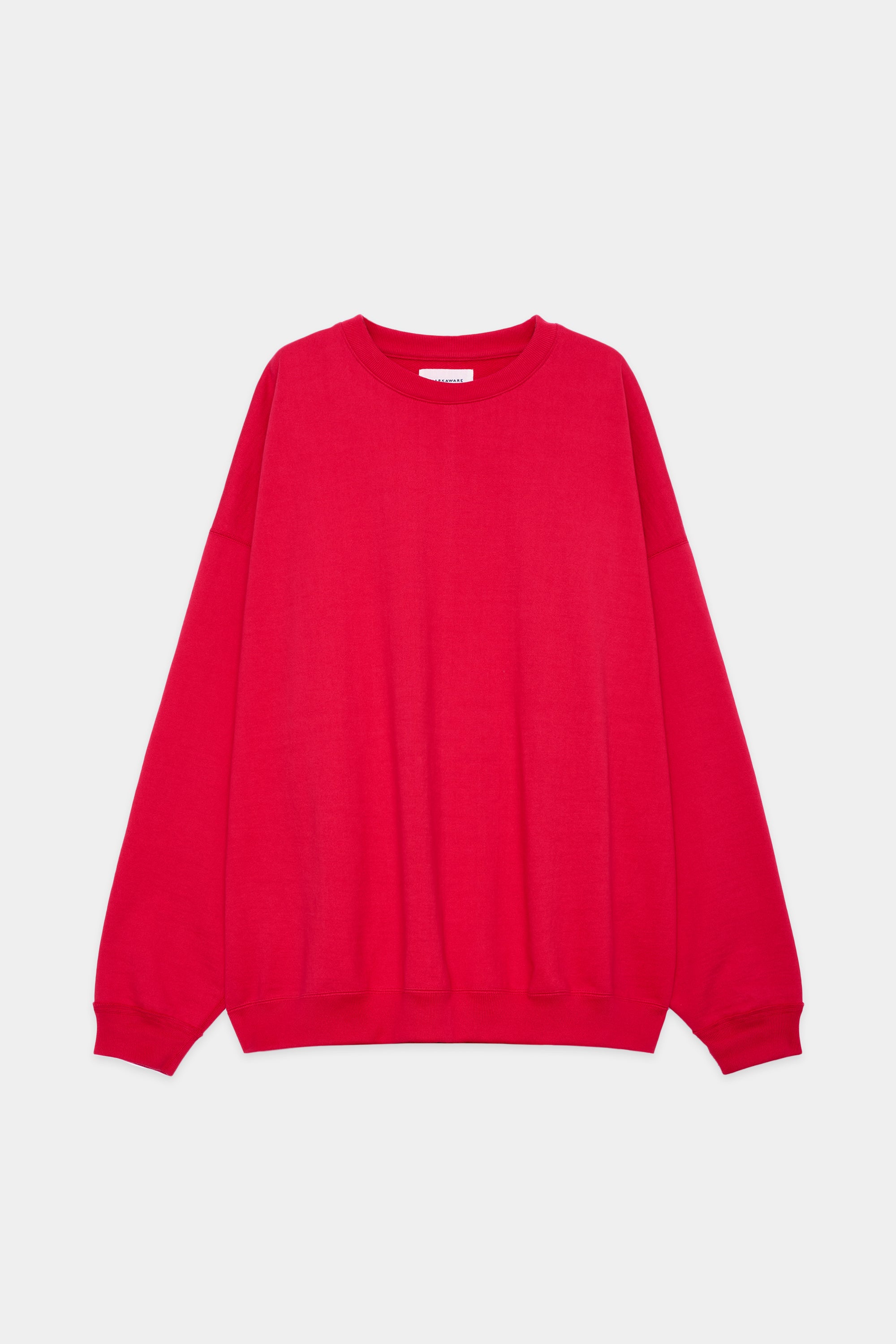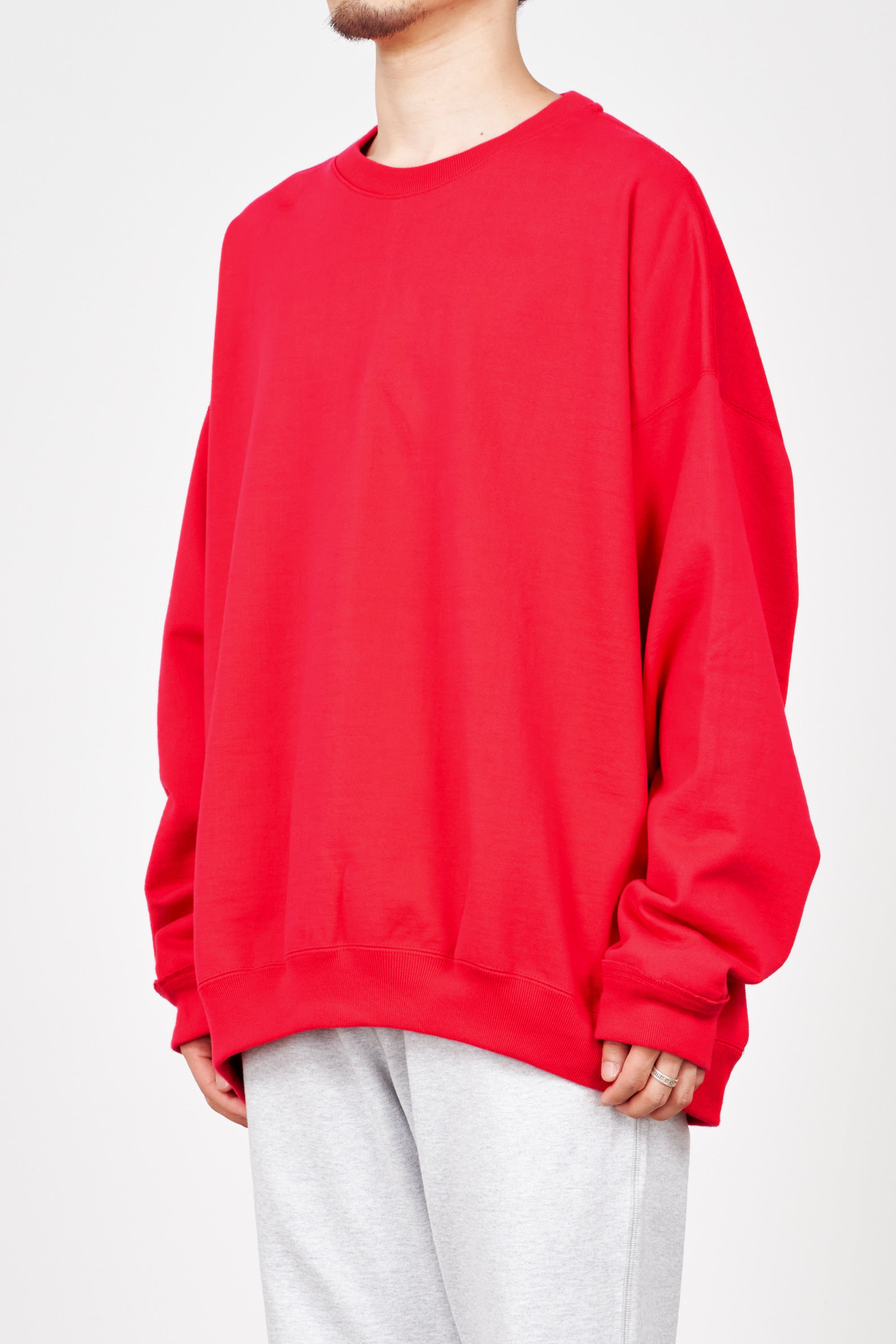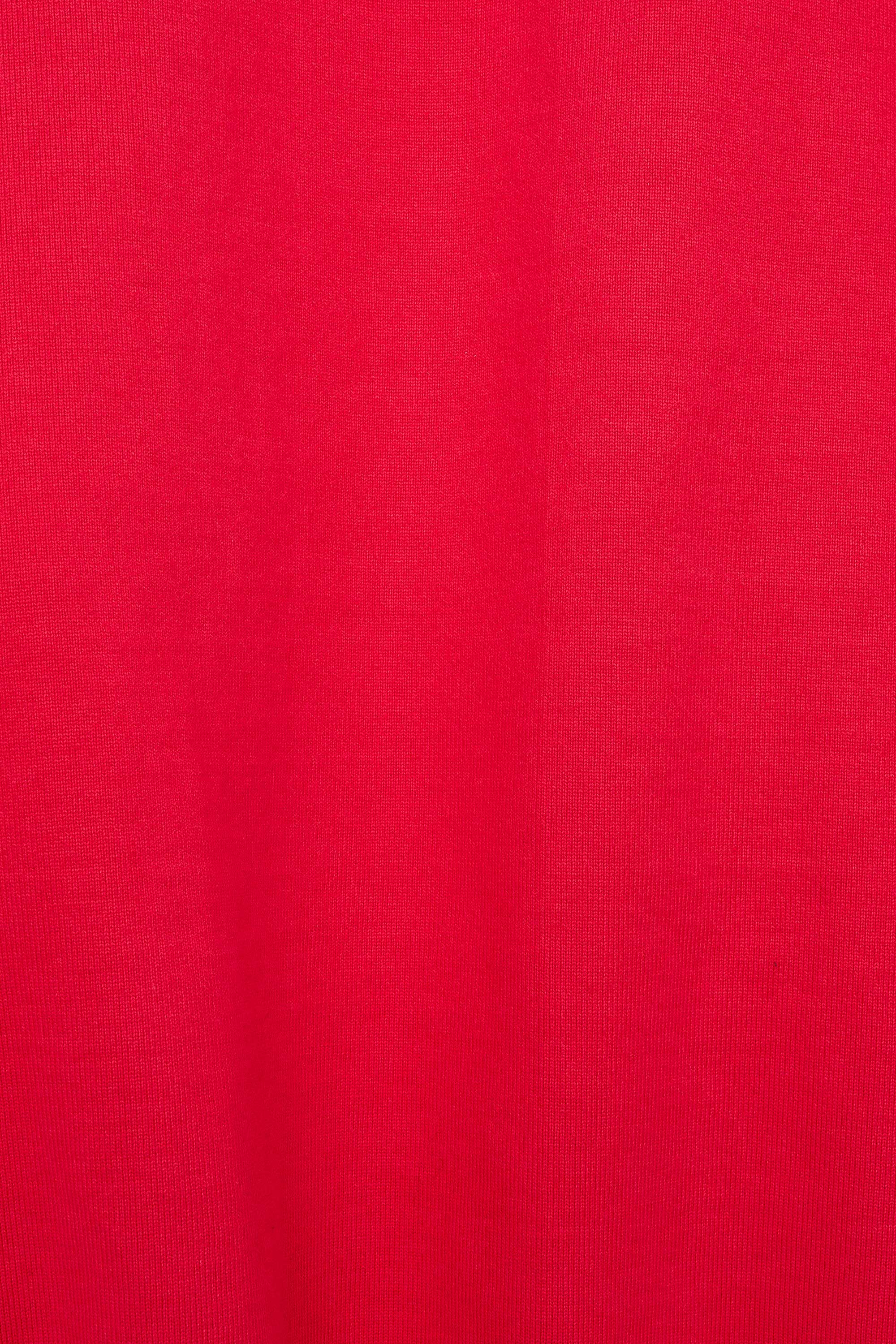 /
ORGANIC COTTON HEAVY FLEECE HUGE SWEAT, Red
Design
A crew neck sweatshirt with a basic design, tailored in an oversized version that can be considered a modern standard. The hem is softly tightened with ribbing to prevent the fabric from playing too much. In addition to the round body with no side seams, the back of the body is slightly longer in length. This creates a light and airy line as if the shoulders are relaxed, and beautifully enhances the figure when viewed from the side or back.
Recommended comment
This crew neck sweatshirt features a meticulously designed silhouette.
It is an excellent item that will modernize your coordination just by wearing it. The firm, crisp fabric clearly accentuates such lines. The silhouette, which matches the modern mood, gives a new sense and perspective, and expands the coordination.
This season, in addition to the standard black and gray, we have added three additional colors that are effective as a color accent. These colors are not only the mainstay of coordination, but are also very useful as innerwear in the cold season.
Item number: A23C-05CS01C
Item name: ORGANIC COTTON HEAVY FLEECE HUGE SWEAT
100% ORGANIC COTTON
Organic Pima cotton is used. This luxurious fabric is made by twisting delicate yarns into twin yarns and then knitting compact yarns with less fluff on a hang knitting machine.
The key point of this fabric is that it is less prone to pilling than ordinary sweatshirts, and its luster lasts longer.
The soft and fluffy texture unique to the hang knitting machine coexists with a tough texture achieved by maximizing the degree of knitting. You can enjoy the airy, bulky texture and the firmness of the fabric.