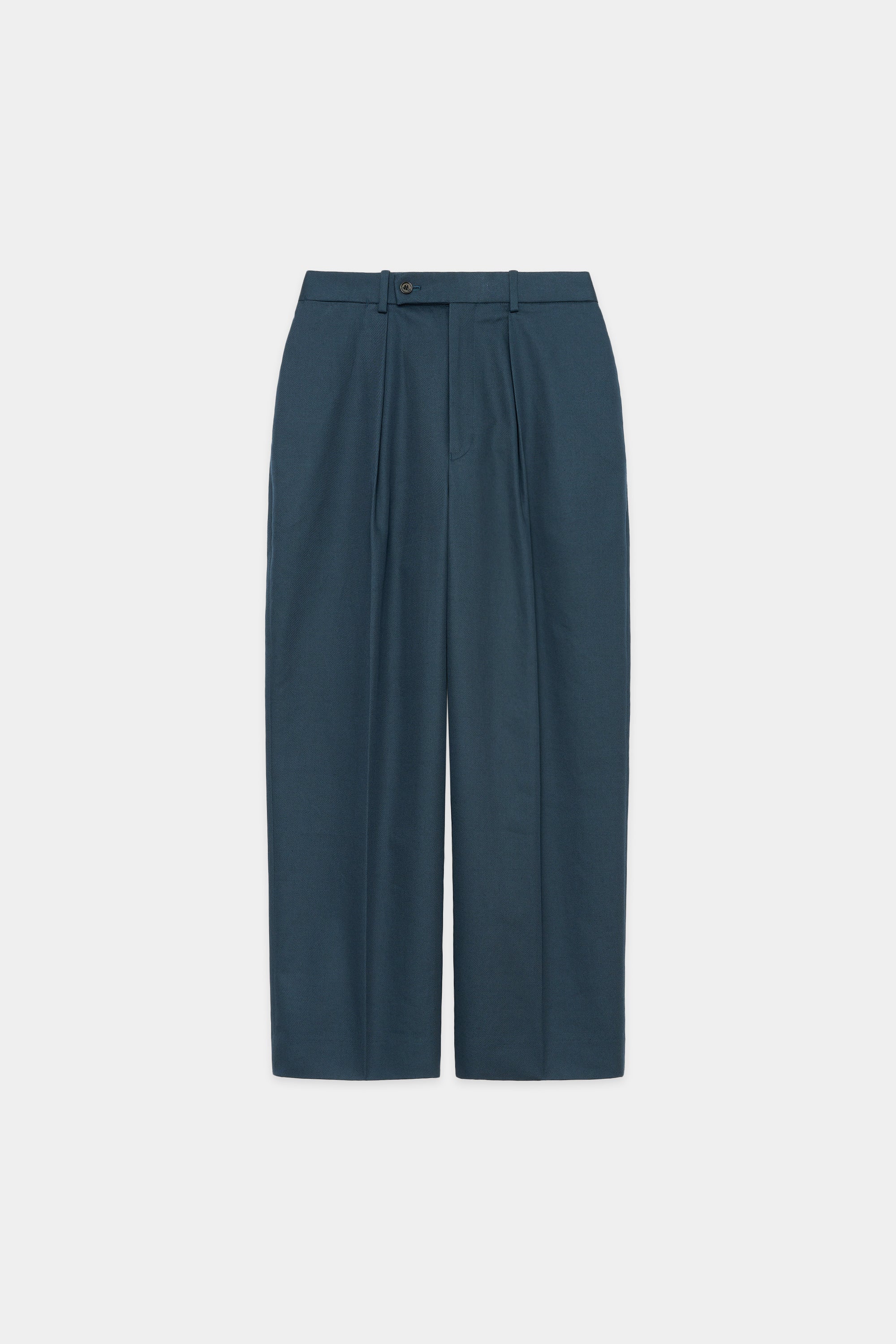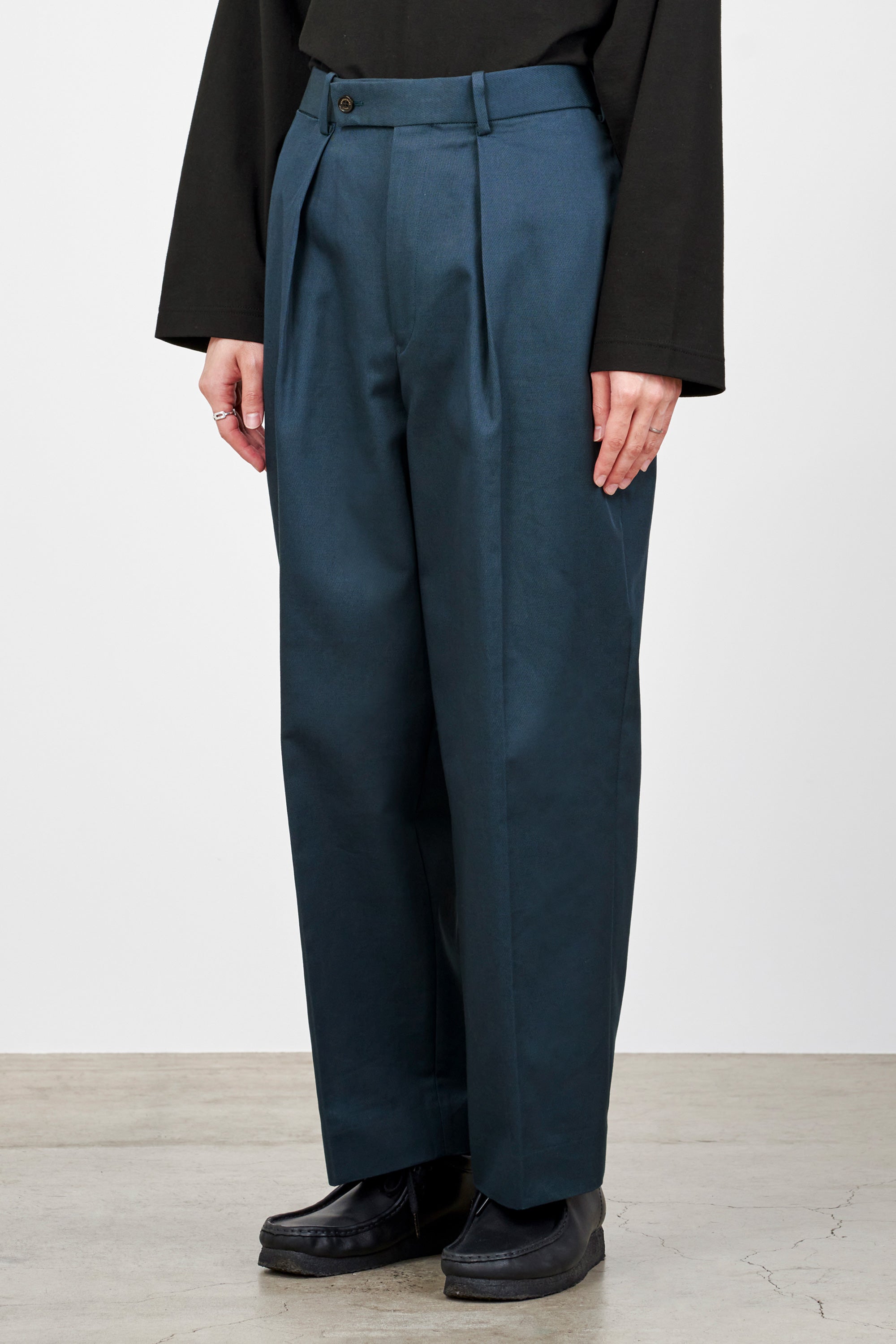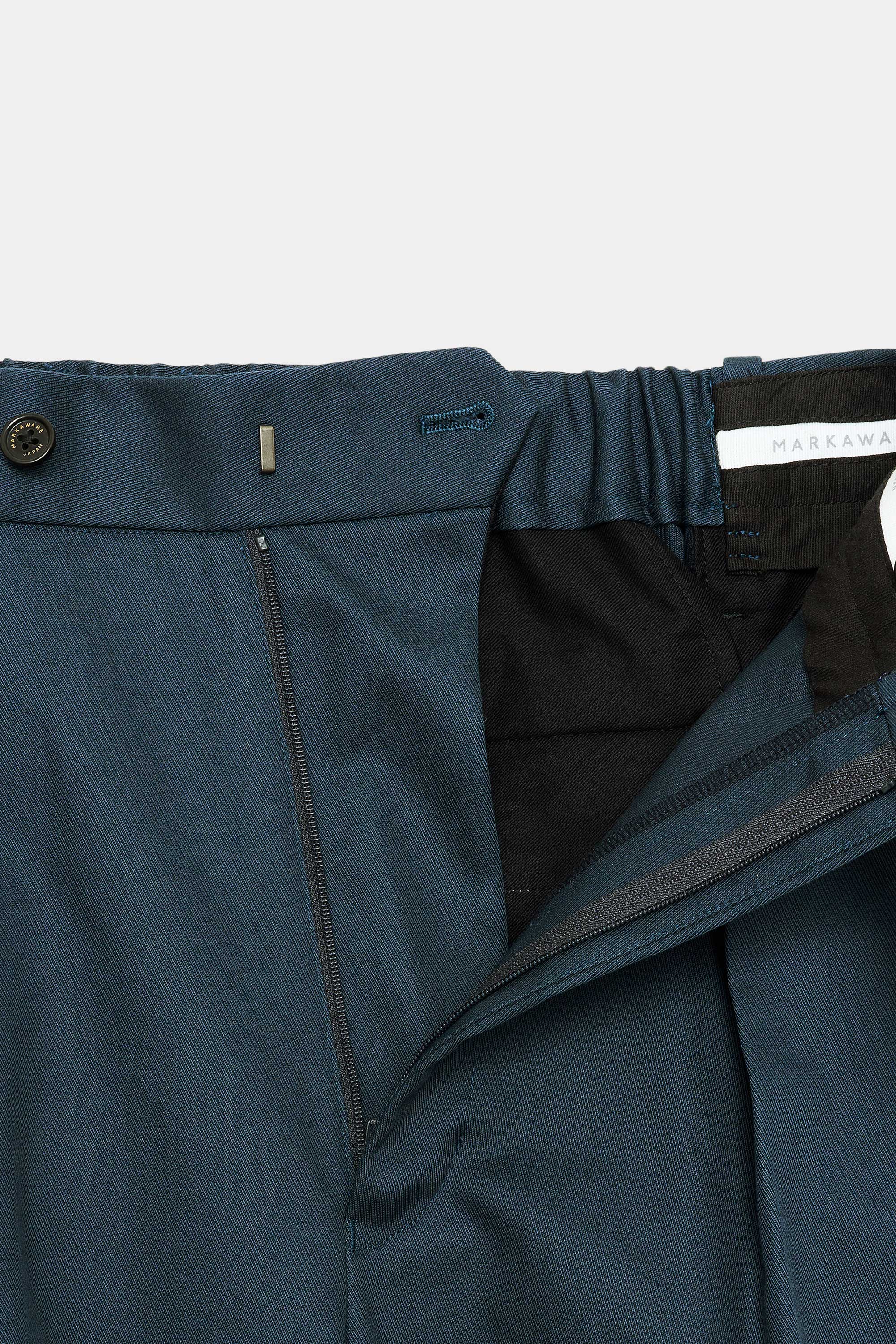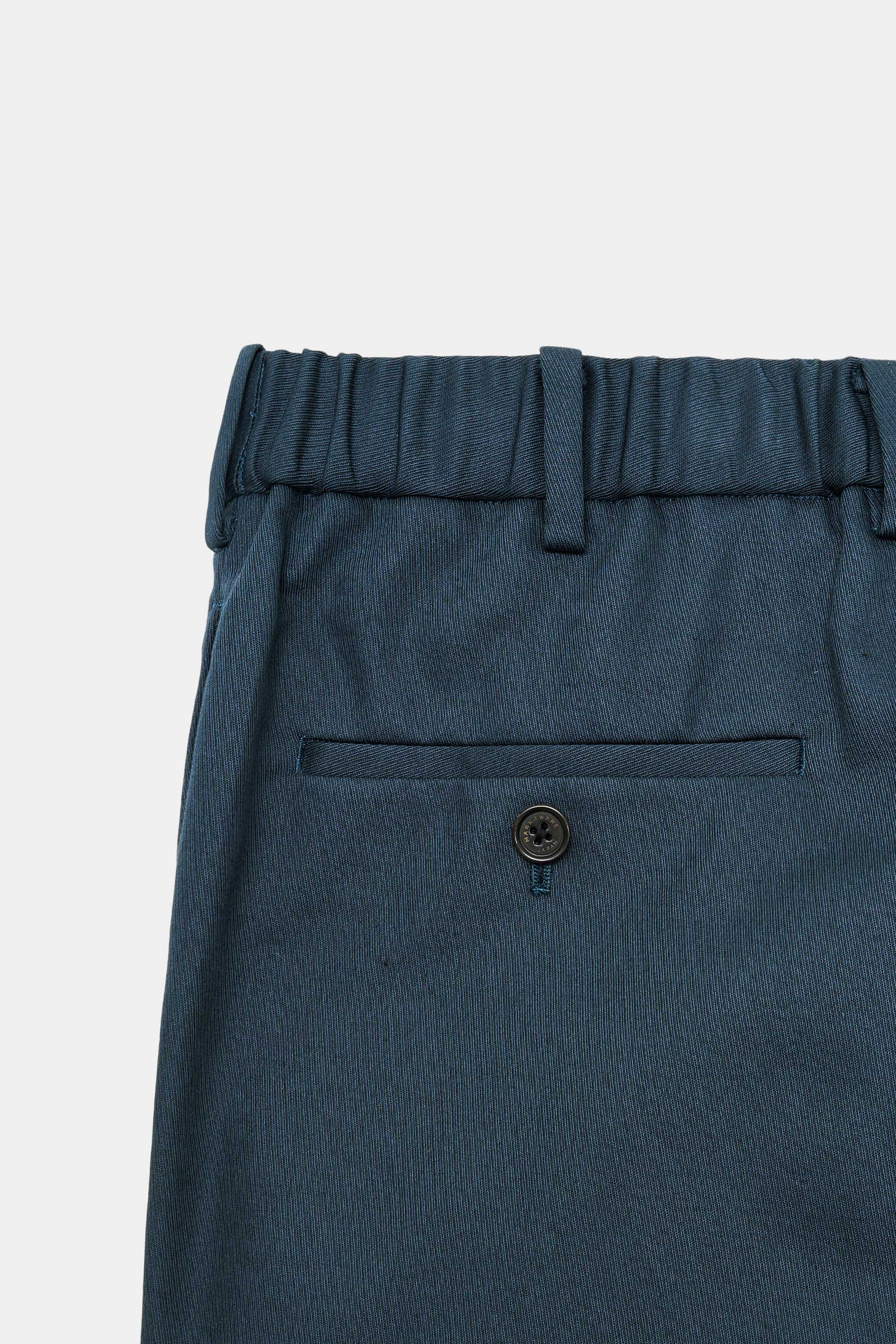 /
オーガニックコットンキャバリーツイル クラシックフィットトラウザース Ⅳ, Dark Green
Design
The classic "classic fit trousers" have a roomy fit from the waist to the knees created by the deep in-tuck, tapering gently to the hem. The design creates a three-dimensional feel when worn, and the beauty of the silhouette stands out.
The waist is elasticated at the back to reduce stress when sitting or bending over.
Recommended Comments

The beautifully ridged look of this cabaret twill will make even a simple coordinate look impressive. The material's fullness accentuates the three-dimensional cut. This is a recommended item that will become the star of your coordination.
100% ORGANIC COTTON
Cavalry twill made of organic cotton from India. Originally used for pants worn by cavalrymen, it is thick and durable like workwear. The attractive feature of this fabric is its beautifully ridged appearance due to the high warp content of the structure.