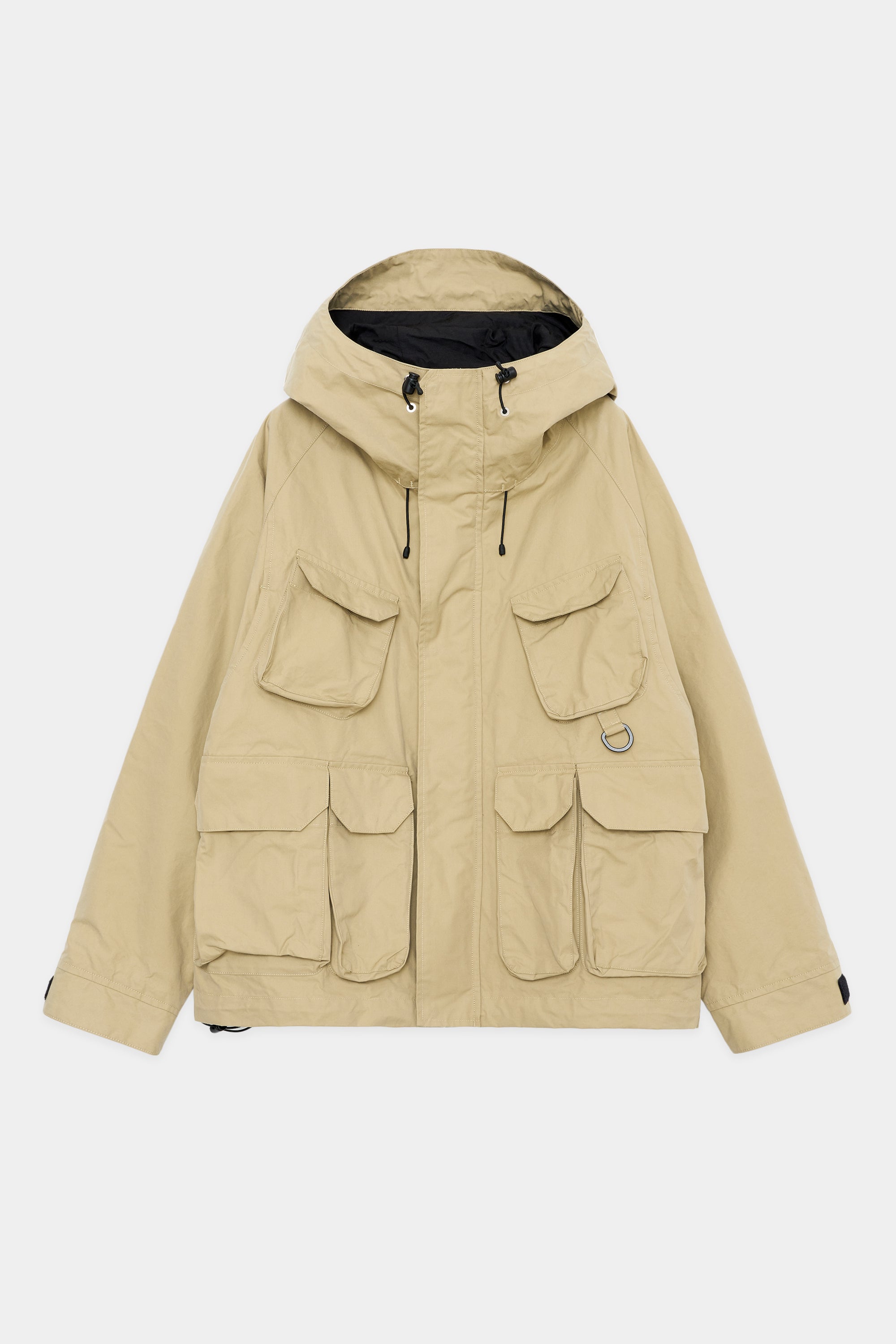 /
ORGANIC COTTON ALL WEATHER CLOTH FISHERMAN JACKET, Beige
Design
Short length blouson with an arrangement of fishing jacket design sources.
The raglan sleeves allow you to wear it without worrying about shoulder width, and the relaxed body width allows the pattern to fit a variety of body shapes. The many pockets make this a convenient piece for travelling. The fabric repels light rain and its functionality can be felt even more clearly when the hood is pulled over the head.
The voluminous neck is also attractive as the hood stands up nicely due to the stiff fabric. Simple but properly assertive, this item is not only functional but also highly fashionable.
Recommended Comments
This jacket has a functional, high-impact design with lots of pockets.
The rounded, voluminous silhouette has a sporty yet modern design. The elasticated hem allows the width to be adjusted to match the silhouette of the trousers, which is a nice feature.
Product No.: A23A-03BL01C
Product name: ORGANIC COTTON ALL WEATHER CLOTH FISHERMAN JACKET
100% ORGANIC COTTON
Fabric made from Indian organic super-long-staple cotton No. 80, triple twisted and woven in a super-dense weave.
Despite being a natural fibre, it has a high water pressure resistance, so there is no risk of soaking in a little rain. The fabric is windproof, but its moisture permeability is unique to cotton, making it difficult to get stuffy. The fabric is crispy and stiff at first, but becomes softer with repeated wear.