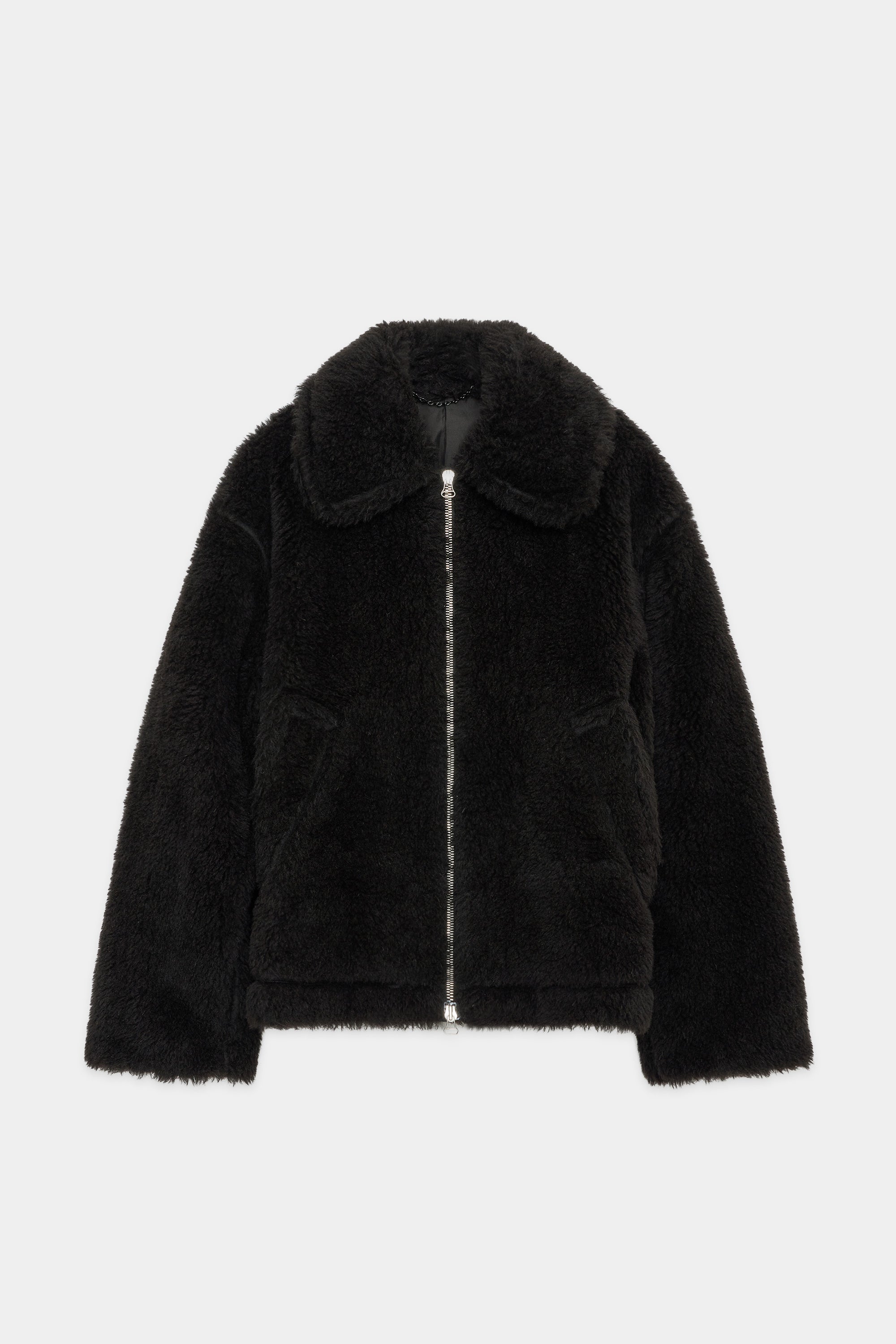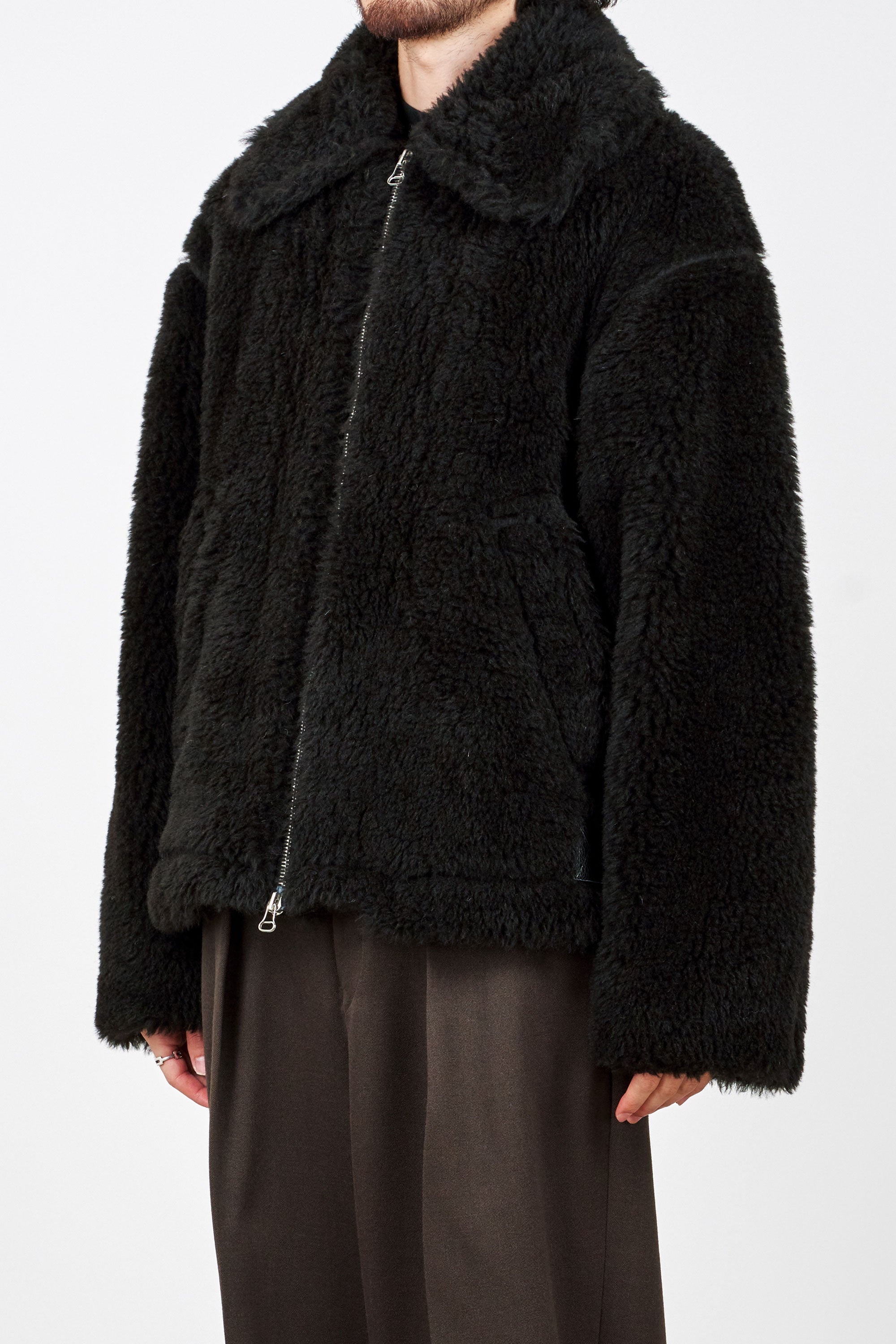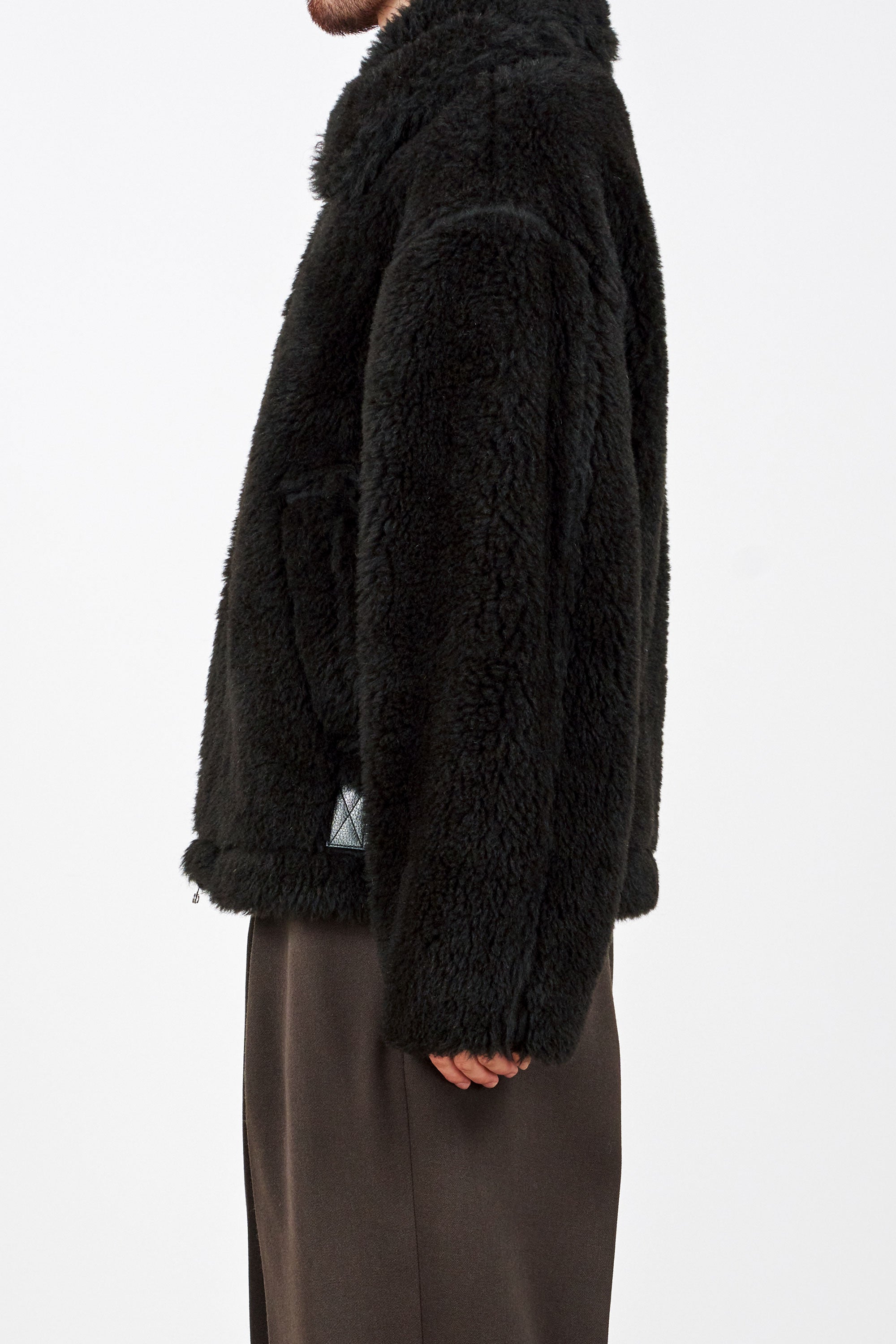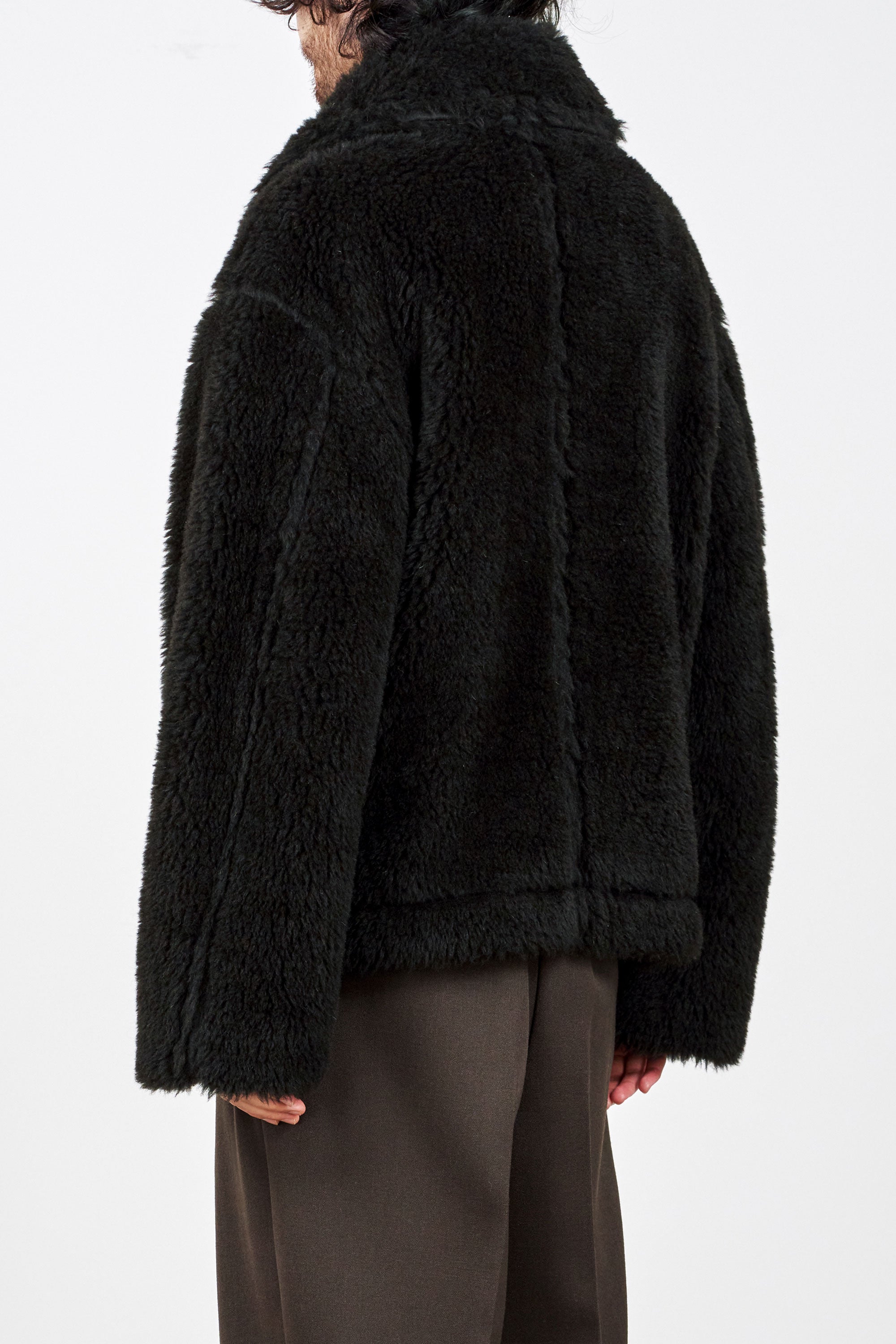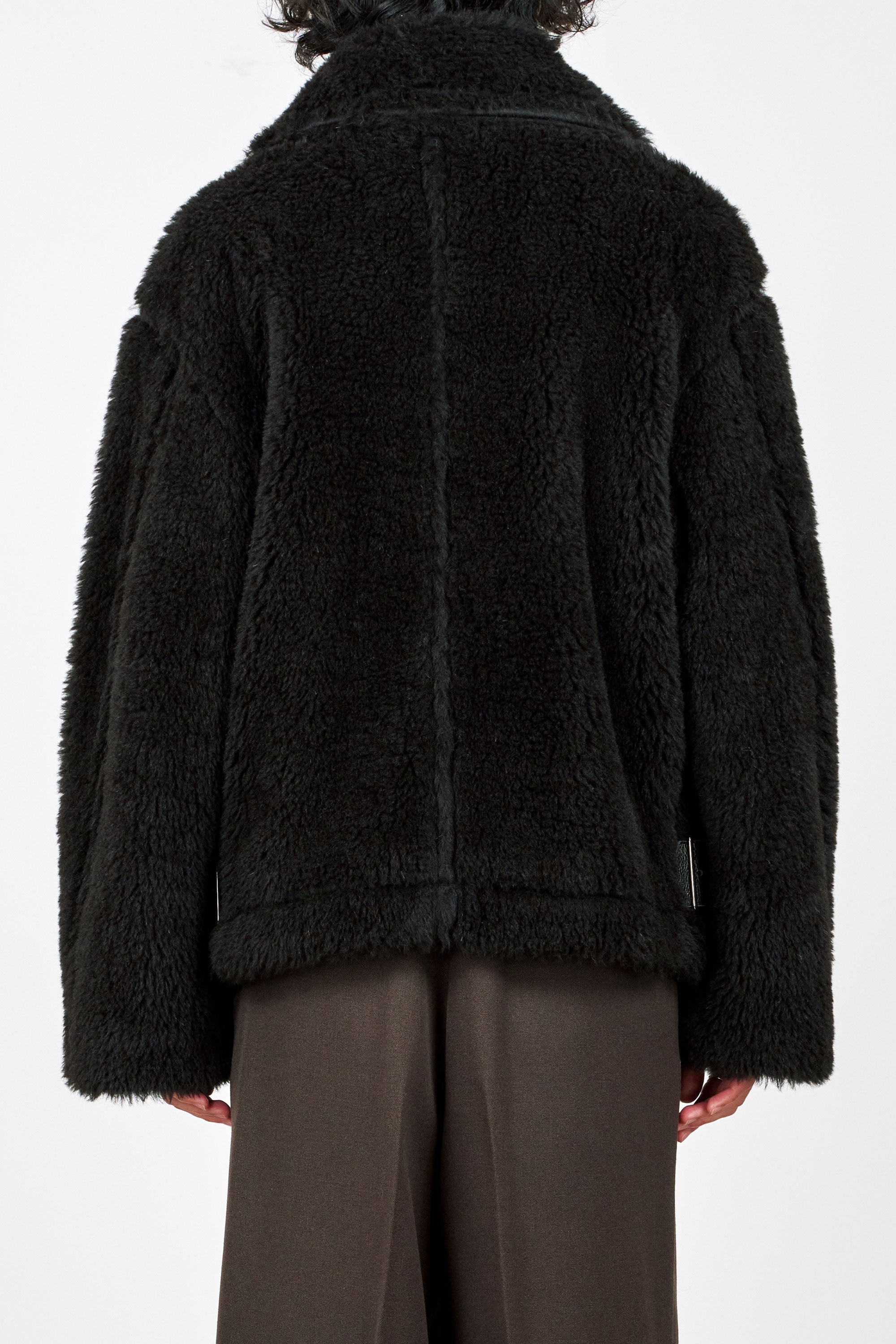 /
アルパカ テディベア クロス ボンバージャケット, Black
Design
This bomber jacket is made of alpaca TEDDY BEAR CLOTH that you can't help but want to touch.
It has been updated so that the neck can be fastened with a chin tab instead of a belt, and the military feel has been reduced to a design that is easy to wear on a day-to-day basis.
A large zipper is used to add a design accent. The waist can be adjusted with a belt just like a regular bomber jacket.
The silhouette has a generous shoulder and body width, but the short length makes it easy to wear even for petite people.
Recommended Comments
The combination of ruggedness and luxurious fabrics makes this a unique piece.
The use of a military-style blouson with a brushed texture gives this item a luxurious feel while at the same time expressing a sense of masculinity.
The comfortable sense of weight and alpaca warmth you feel when you put it on is a special experience only possible with this fabric. The neck is tightly closed, and when the buttons are fastened and the fluffy fur touches the skin, you can feel the smooth texture of the alpaca and its gentle warmth even more strongly.
Product Number/Product Name
Product No.:A22C-15BL01C
Product name:NATURAL COLOR ALPACA TEDDY BEAR CLOTH ALPACA BOMBER JACKET
80% ALPACA / 20% WOOL
TEDDY BEAR CLOTH" is made of alpaca from Peru in South America and organic wool. Alpaca and organic wool are planted on a thin fabric, giving it a fuzzy, raised feel like a pile fabric. The pile is left longer than a typical pile, so you can fully enjoy the moist and smooth characteristics of alpaca, and it also provides good heat retention. It is a luxurious and warm looking fabric.