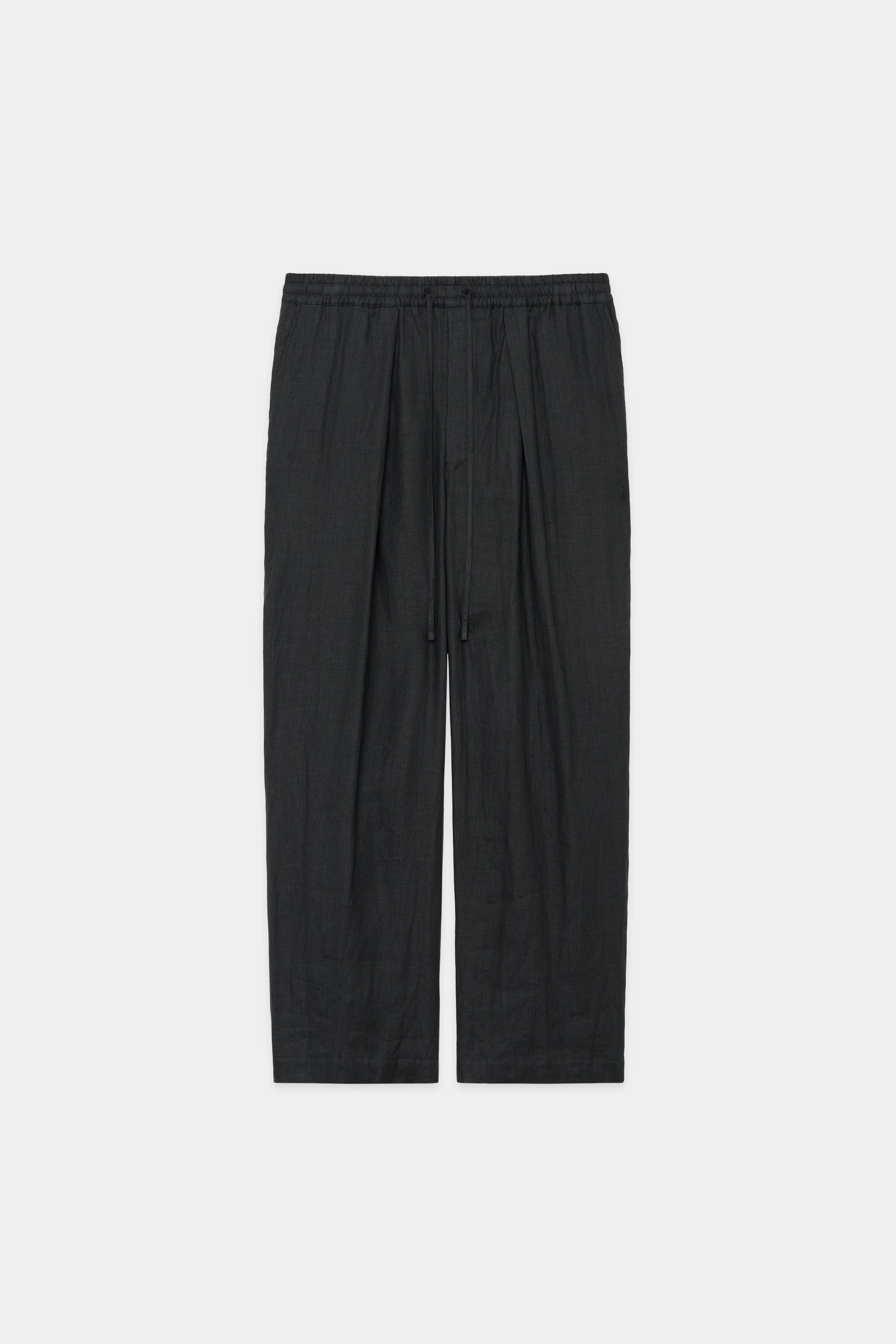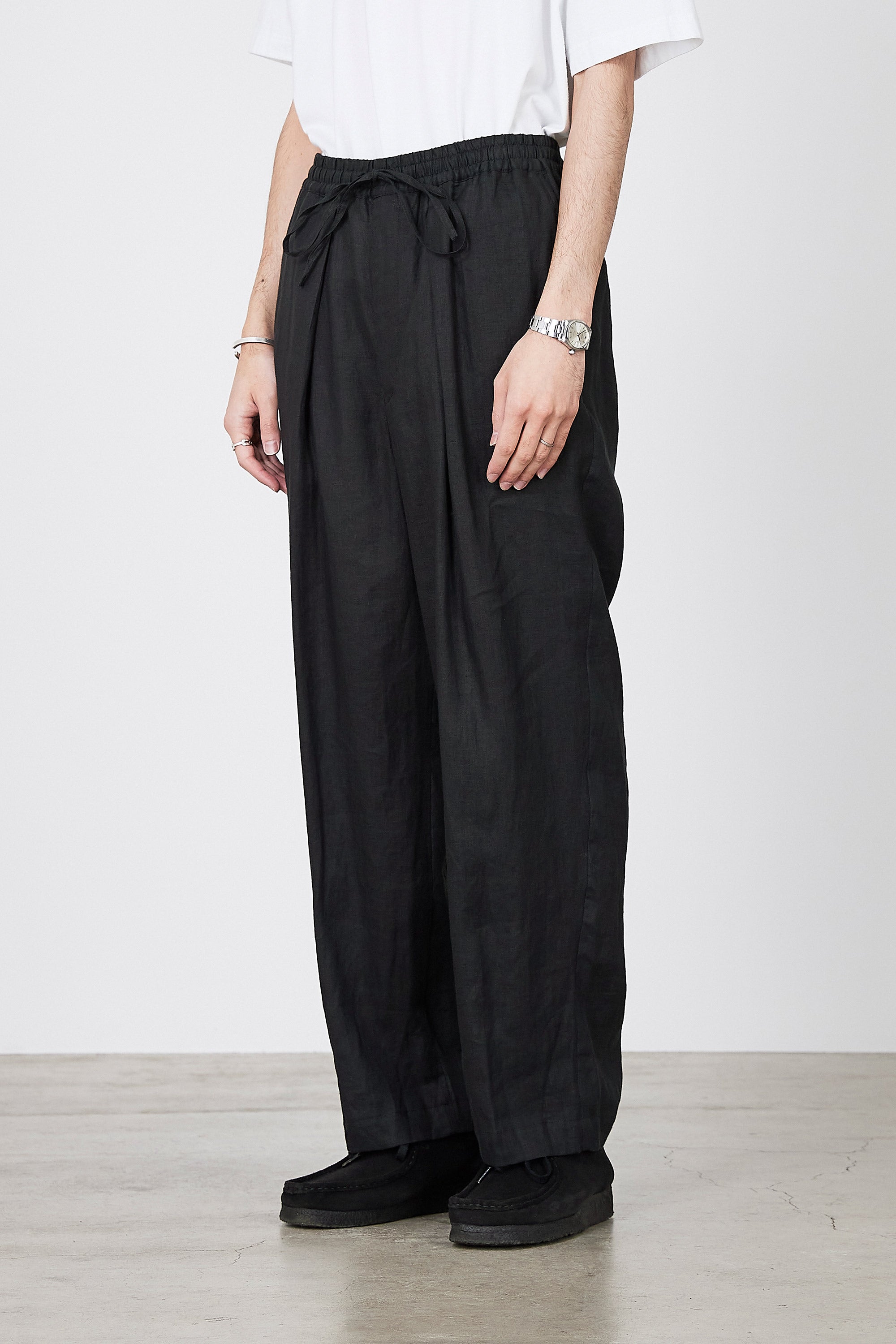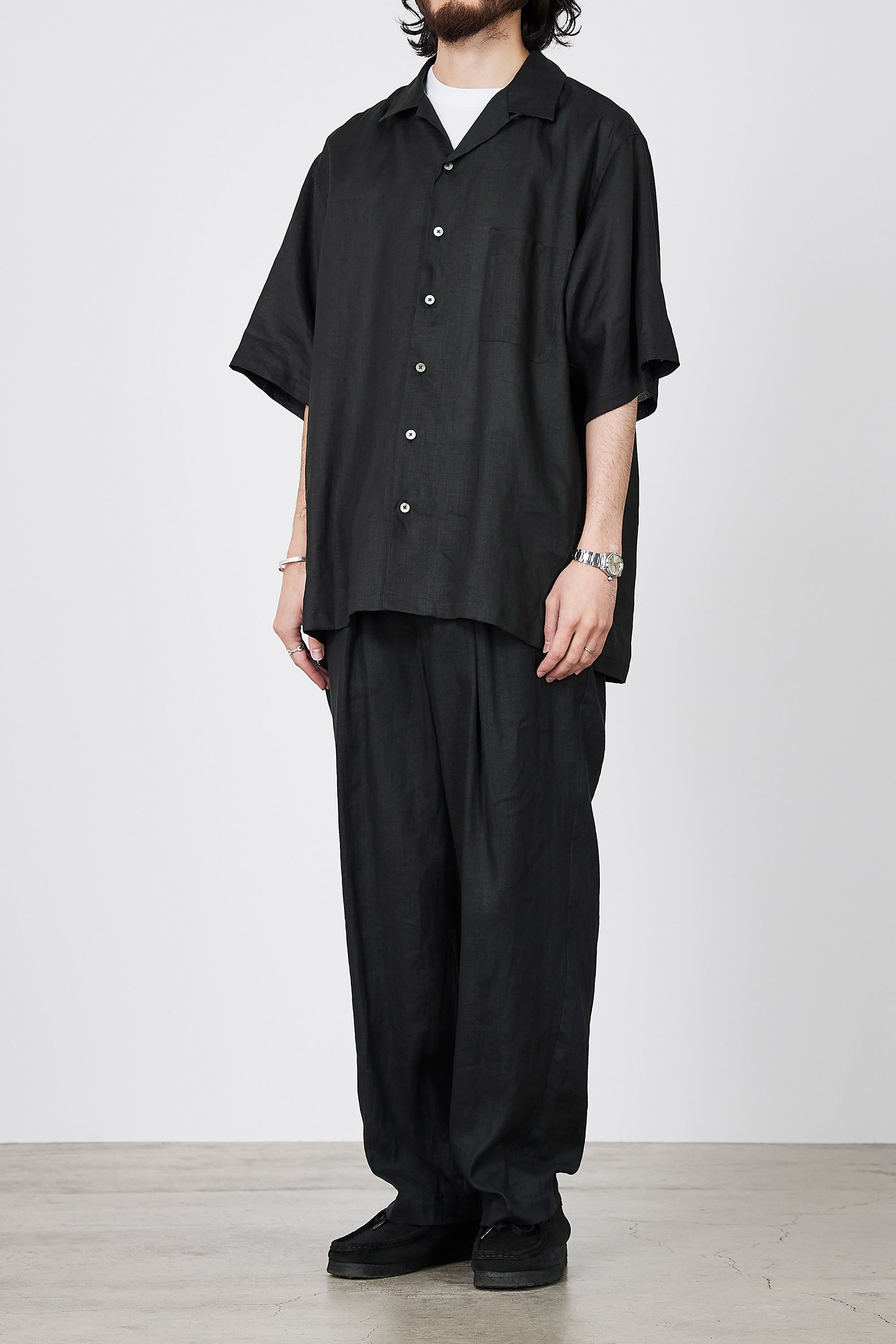 /
HEMP SHIRTING CLASSIC FIT EASY PANTS, Black
Design
MARKAWARE's standard "CLASSIC FIT TROUSERS" has a silhouette that tapers gently toward the hem, with a slight bulge around the waist. The tuck creates a three-dimensional effect when the wearer wears the trousers, and this design accentuates their beauty as men's wear. Compared to the previous version, the line is fuller at the knees and has a playful feel. The waist is of an easy specification and features a stress-free fit.
Recommended comment
HEMP SHIRTING" is suitable for the hot season and has high moisture absorbency and breathability to keep a cool face even in uncomfortable weather. It works well with tailored clothing, and its expressive weave and natural luster enhance the item's appeal.
The fabric will change with age as it is worn repeatedly, giving it a more relaxed look.
CLASSIC FIT TROUSERS" are pants with a mature silhouette. They are easy to coordinate with compact tops as well as large tops. With a slightly relaxed fit suitable for the hot season, this is a pair that makes the most of the features of "HEMP SHIRTING".
Item number: A23B-07PT01C
Item name: HEMP SHIRTING CLASSIC FIT EASY PANTS
*The products in the images are samples. Specifications, processing and size may differ slightly from the actual product.
100% HEMP
Hemp is gaining attention due to growing environmental awareness. This material has many advantages: it can be grown in many soils, no-till and crop rotation are possible, and water use is reduced because no pesticides or chemical fertilizers are required. This fabric uses hemp grown in China's Heilongjiang Province and yarn spun with the technology and equipment of the prestigious Irish Linen company, Hardman. The fibers are properly selected and enriched with high quality, free from stiffness, to improve the quality of the yarn. Fabrics woven with fine yarns have a beautiful natural luster and a crisp, cool feel. The more it is worn and washed, the softer it becomes over time, which is also an attractive feature. In addition, the fabric has natural functional properties such as antibacterial action, sun protection, and a cooling effect.