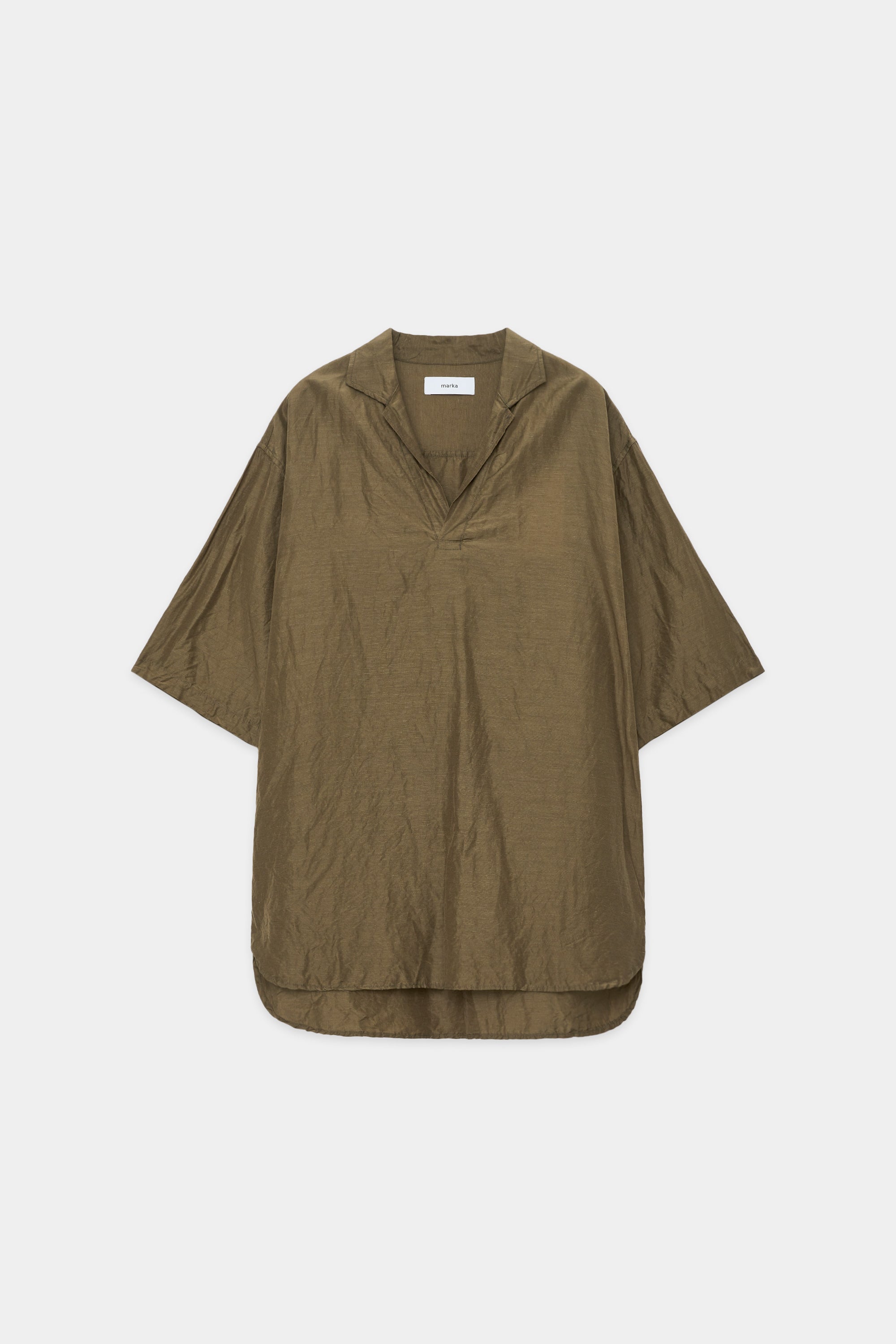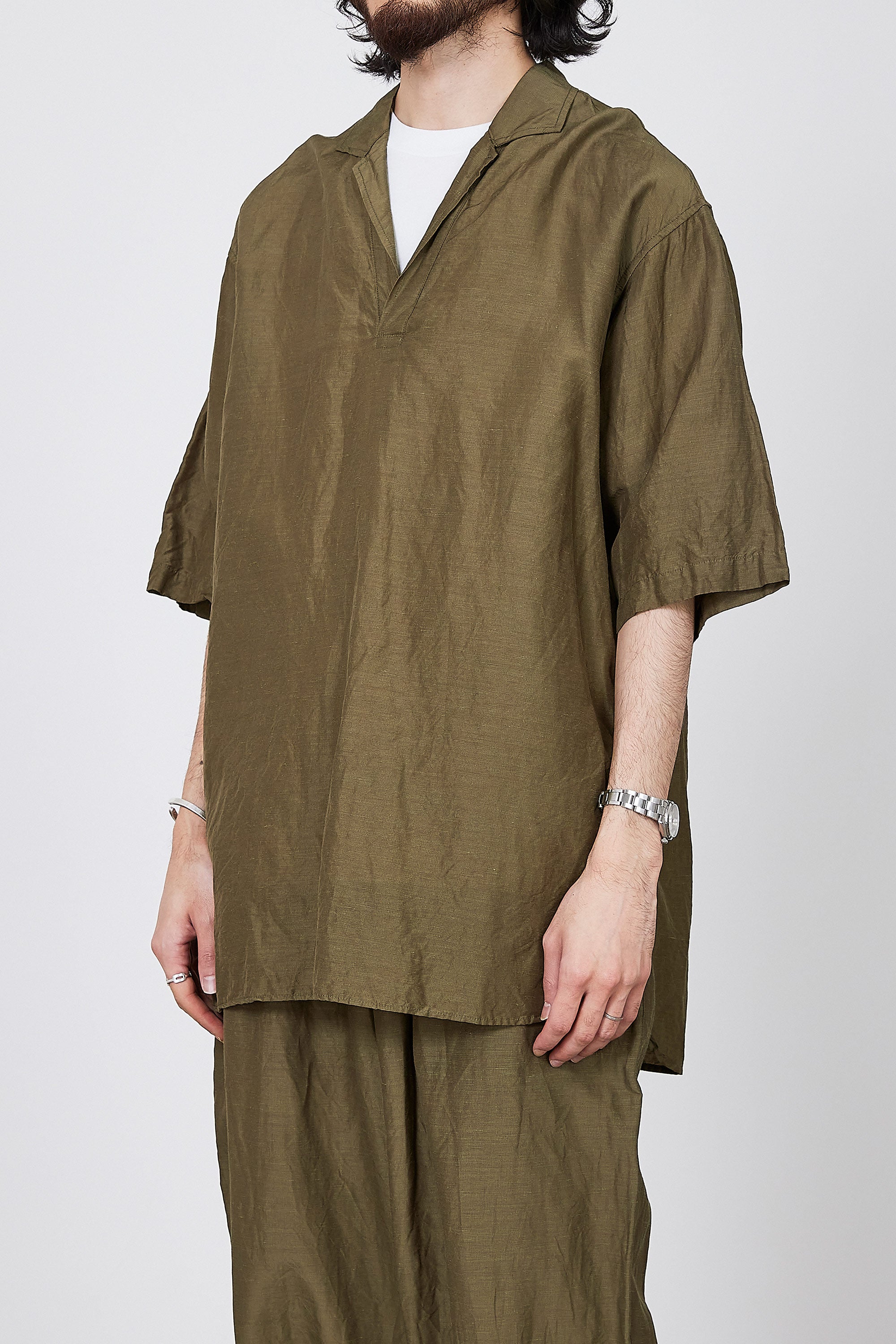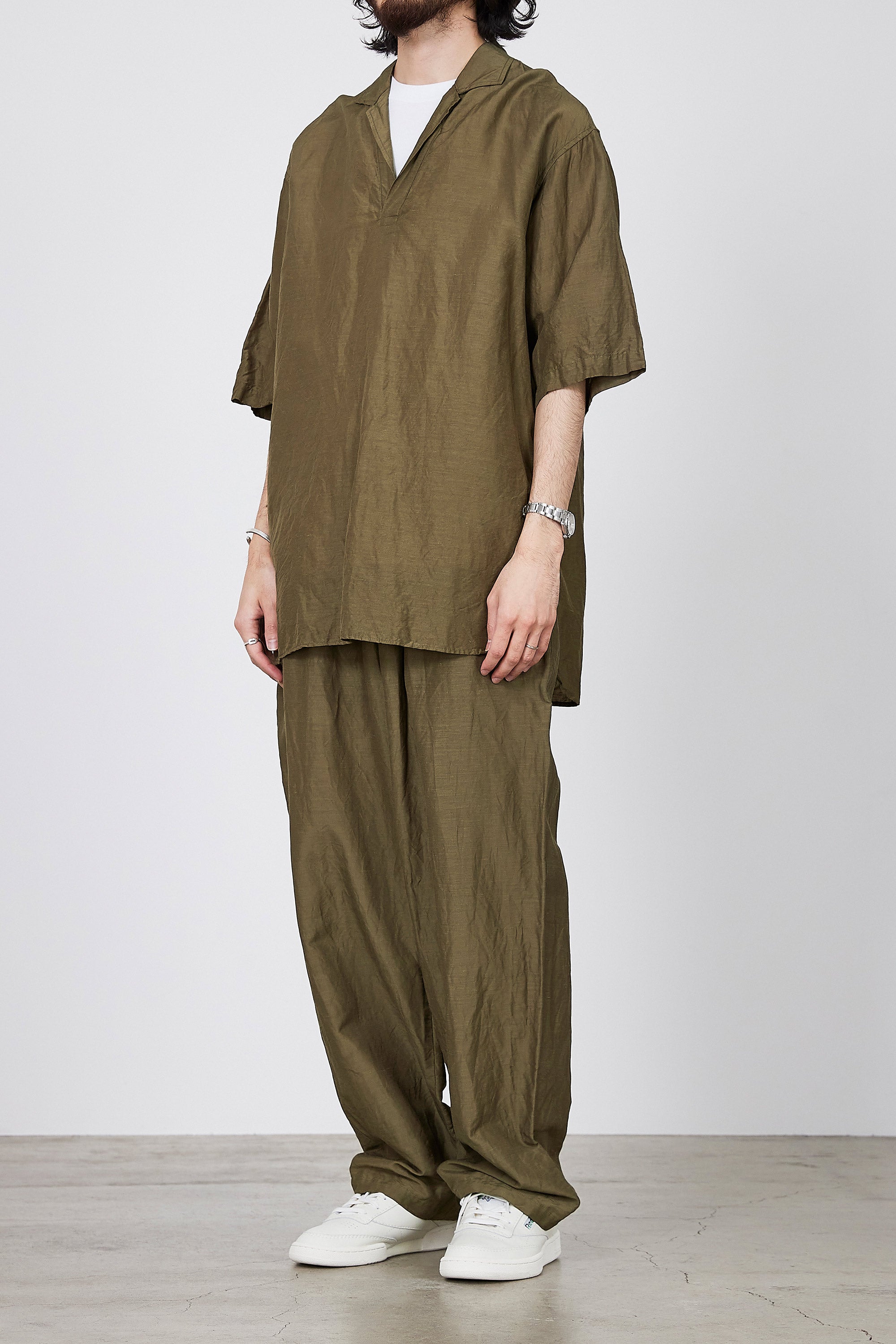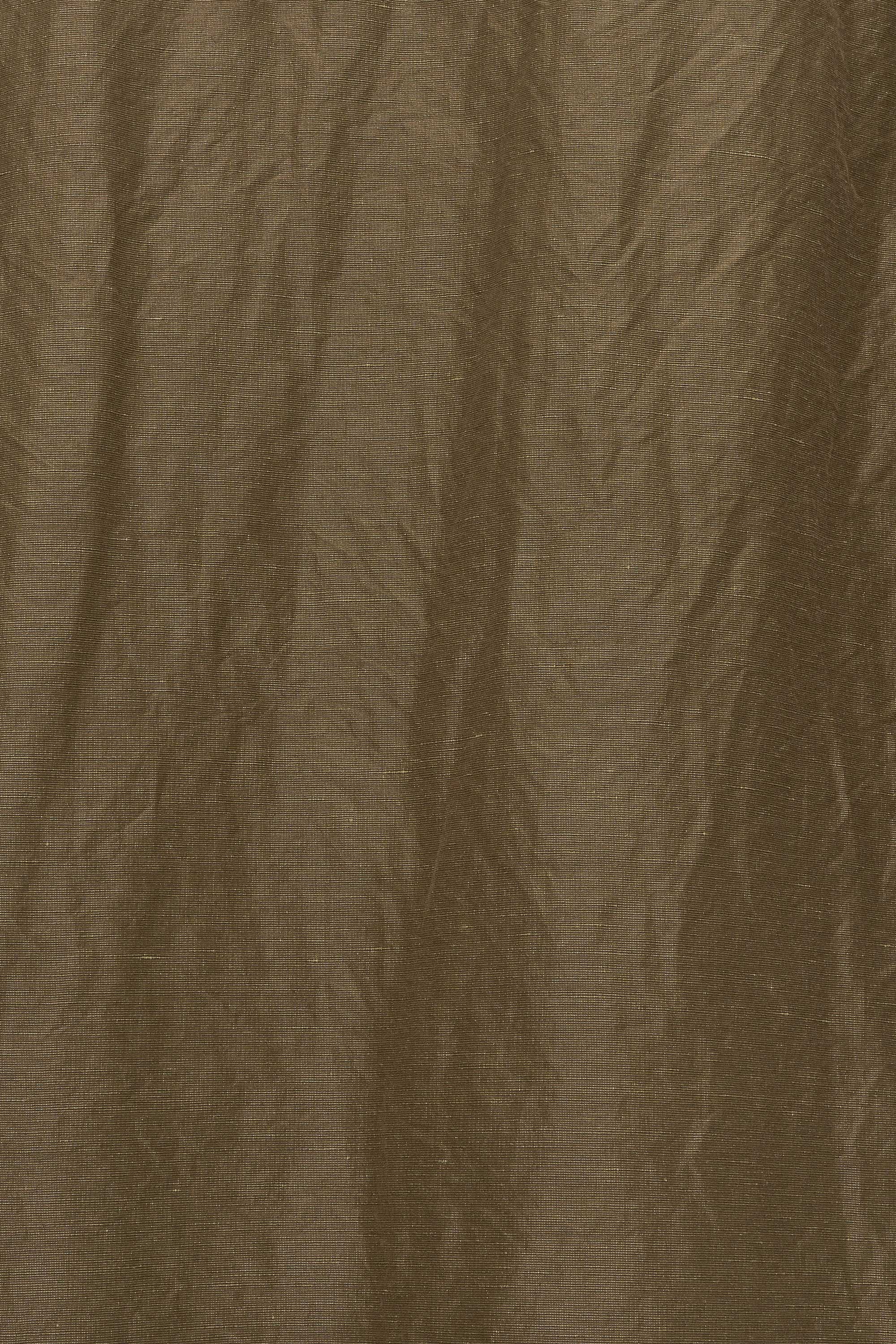 /
CUPRO LINEN NEP CLOTH SKIPPER SHIRT, Olive Khaki
Design
SKIPPER SHIRT" combines elegance with a casual mood. With a moderately relaxed silhouette, the slightly longer sleeve length that comes up to the elbow area also fits comfortably when worn. The rear length is designed to be longer, creating a line that softly wraps you up.
The collar opening is designed with attention to detail so that it looks cool, even though it is modest. The back of the collar has loops and buttons, so it can also be worn closed.
Recommended comment
Smart and clean, yet relaxed and effortless, the 'SKIPPER SHIRT' is a highly versatile piece.
The CUPRO LINEN NEP CLOTH used is a fabric with a cool and refreshing feel and lightness, and makes the most of the elegant charm of the SKIPPER SHIRT.
It looks and feels cool and fresh and can be worn with a variety of coordinates, regardless of the bottom you choose to wear it with.
Item number: M23A-17SH01B
Item name: CUPRO LINEN NEP CLOTH SKIPPER SHIRT
46% CUPRO 40% LINEN 14% COTTON
Plain weave fabric with cupro for the warp and cotton and linen for the weft. The colours are changed in the warp and weft to create an iridescent effect in order to express a deep colour tone. The cotton and linen moderately calm the lustre of the cupra, giving it a refined sheen. The knots in the linen running horizontally give it a tasteful look. The fabric is very lightweight and has a cool contact feeling, making it ideal for summer.