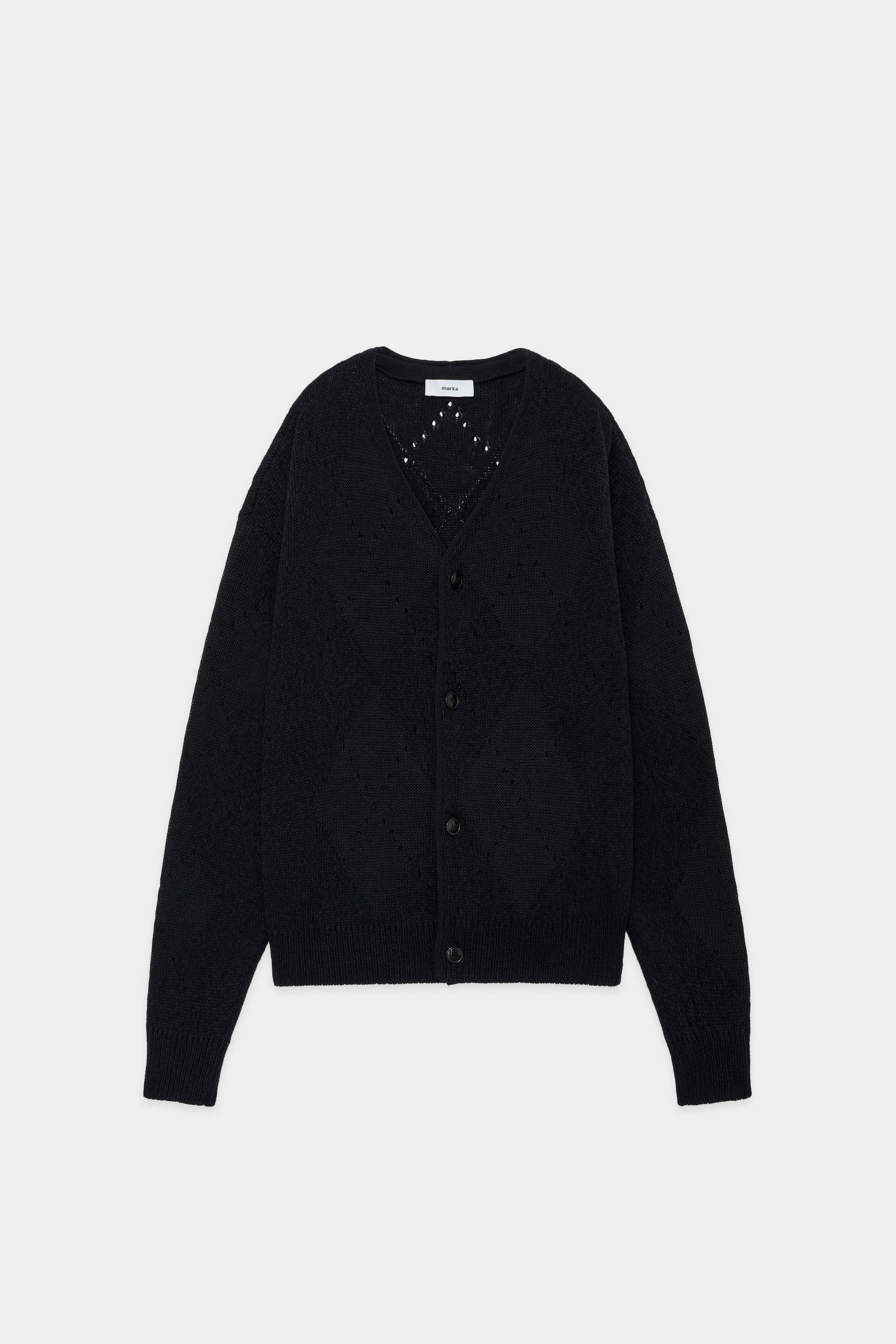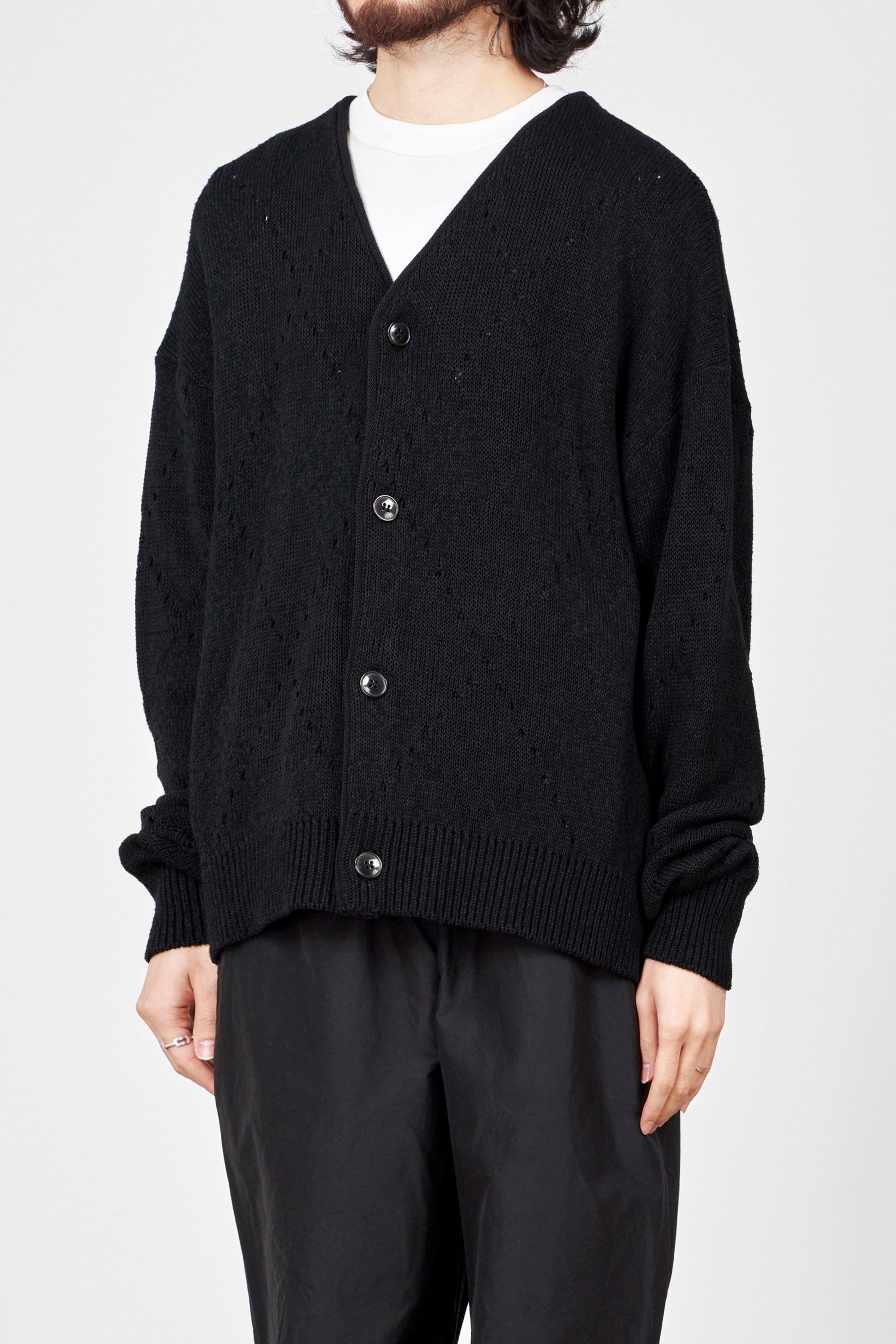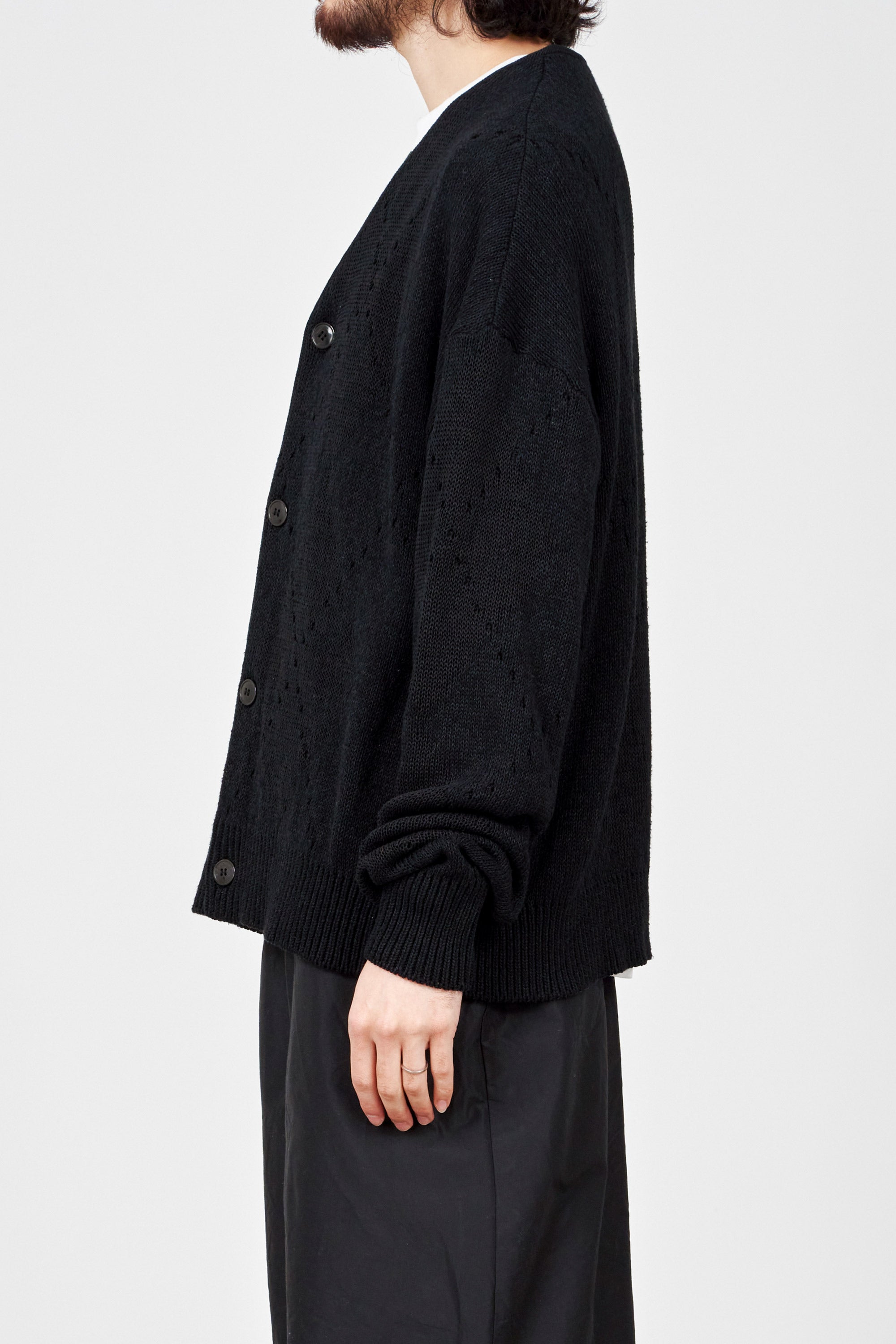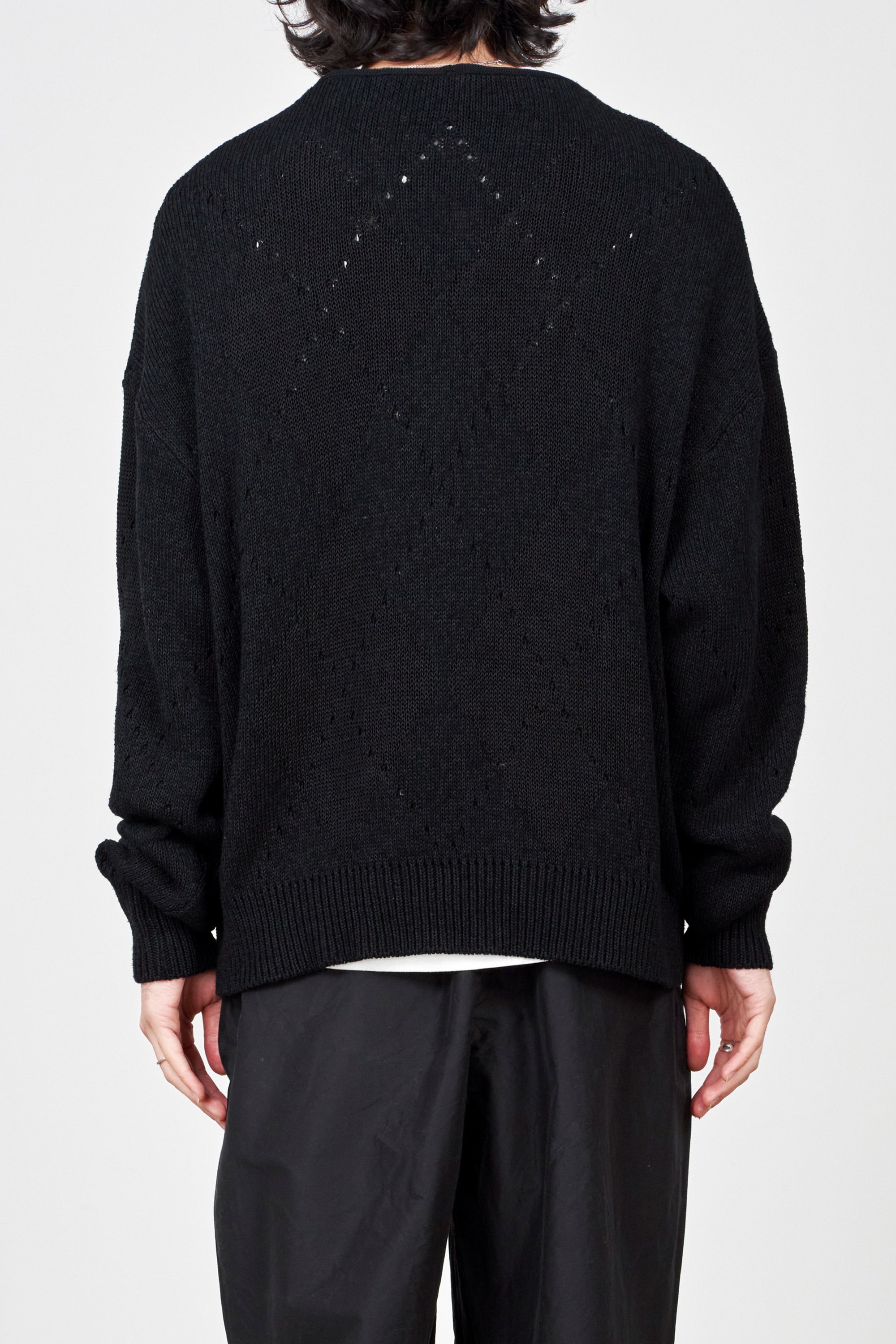 /
COTTON×SILK NEP YARN CARDIGAN, Black
Design
Knitted cardigan knitted incorporating a special technique called bag-knitting (double knitting) and tangential eyelets.
The airy, loose knit is bag-knitted to ensure breathability and strength. Another key point is that the tangential eyelets prevent the outer and lining fabrics from floating.
At first glance, it looks like a plain knit, but by changing the knitting structure, an argyle pattern is expressed.
The silhouette has a moderately loose fit and longer sleeves for a relaxed atmosphere. The front is set narrower to give it a modern design.
Recommended comment
A basic cardigan that can be used in a wide range of applications as a plus-one item when you are short of outfits.
The double knit front and back gives it a solid feel, but the light and comfortable material is also recommended for warm-weather wear.
The relaxed silhouette makes it perfect for wearing over shirts and T-shirts, as well as with larger sized innerwear.
The casual argyle pattern adds just the right amount of expression to your outfits. This cardigan is easy to match with plain items as well as with patterned or graphic innerwear.
Item number/name
Item number: M23A-06SW01C
Item name: COTTON×SILK NEP YARN CARDIGAN
66% COTTON 34% SILK
Knitted from a silk/cotton blend and paper-touch cotton yarns with a pseudo hemp-like finish.
The fabric has a lightweight feel and a crisp, comfortable texture on the skin. The yarn colours are mixed in slightly different tones and knitted from them, resulting in a colour with depth.