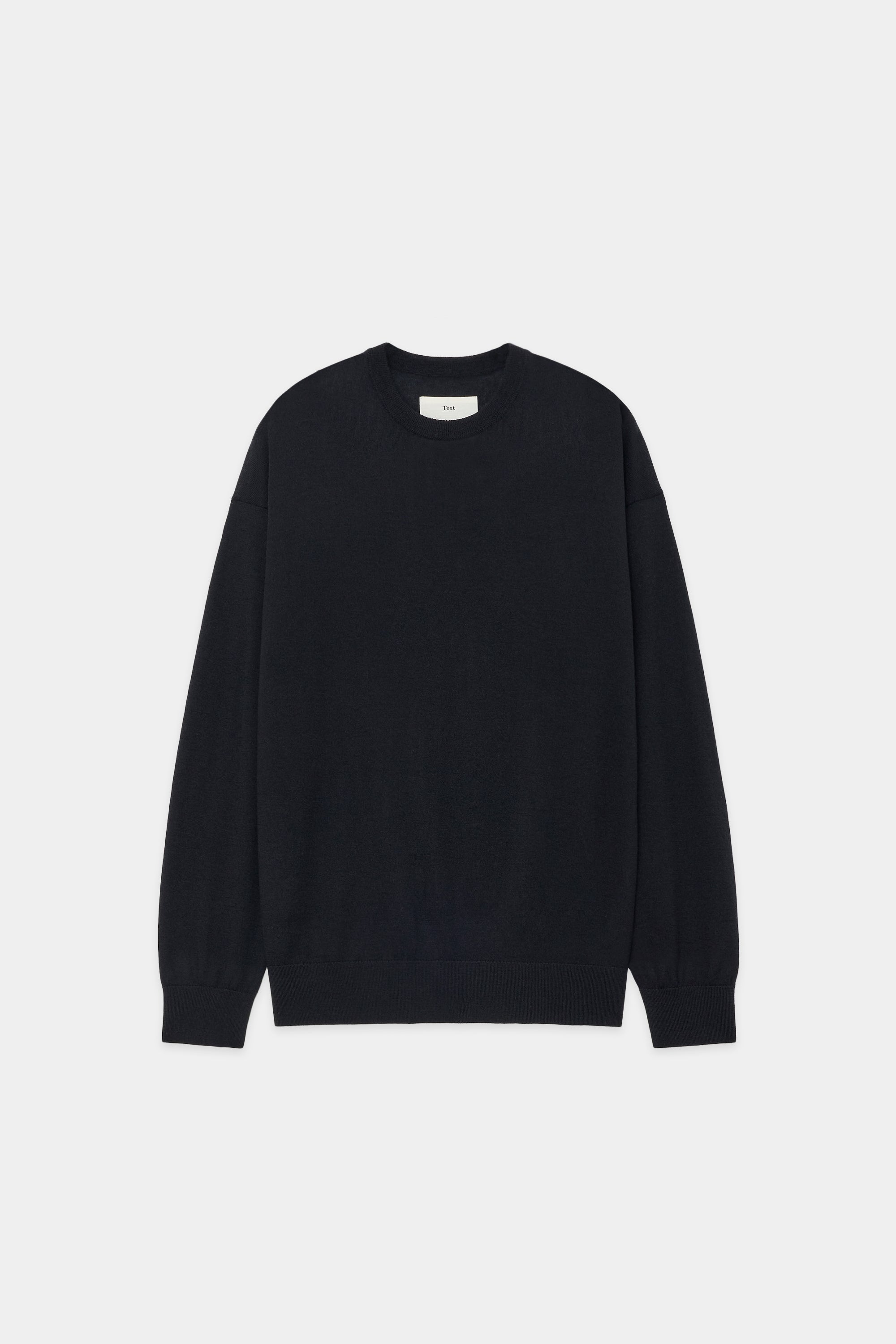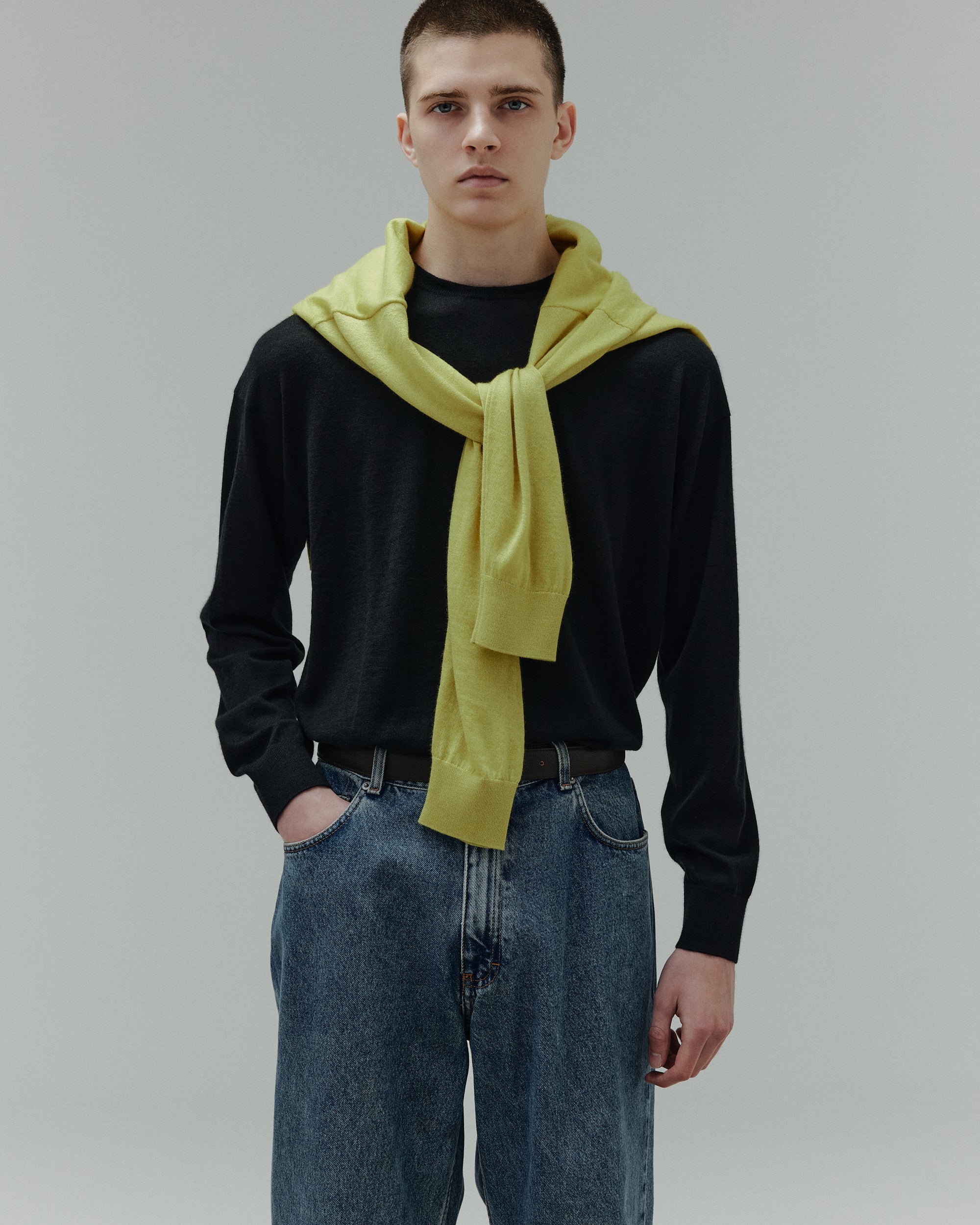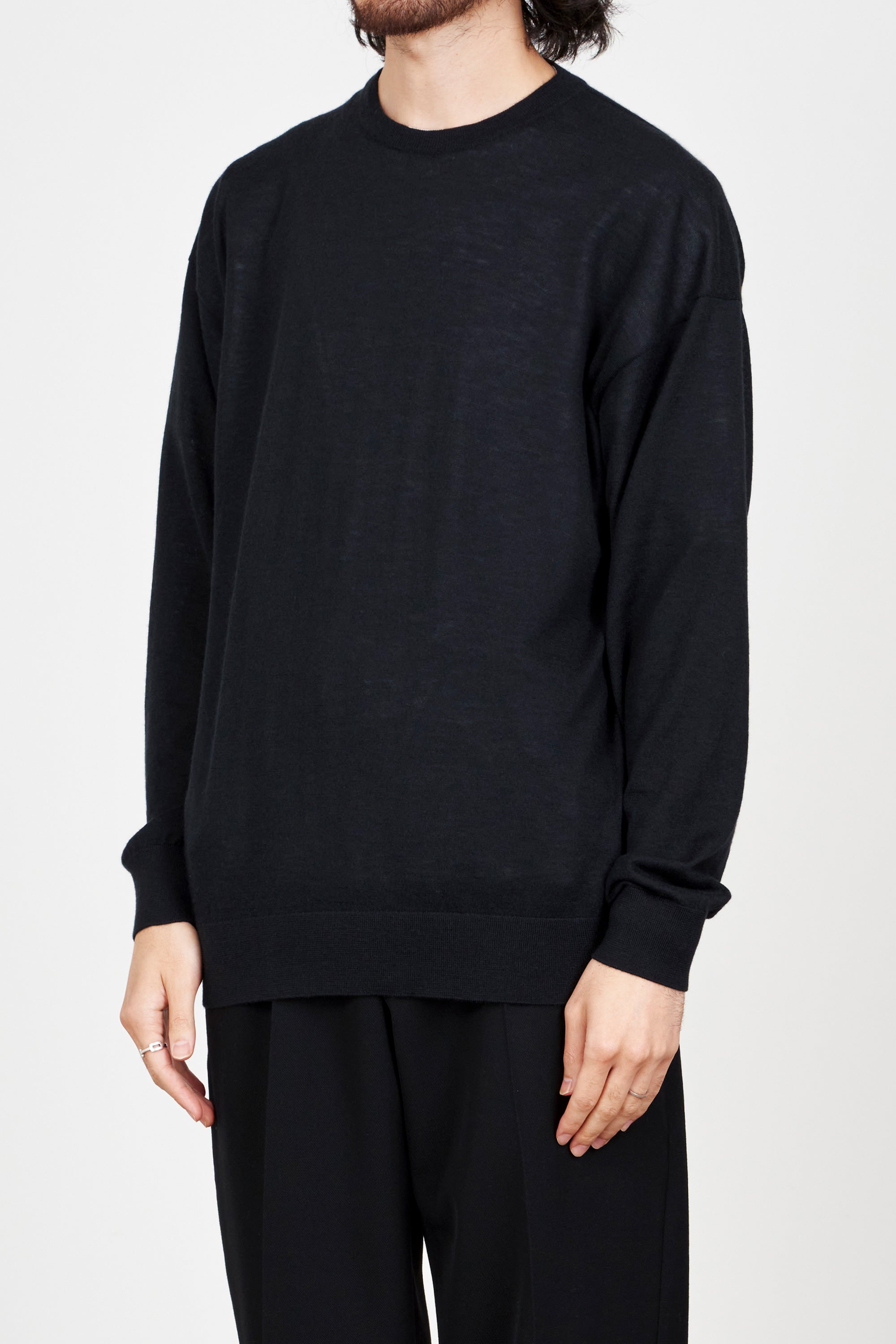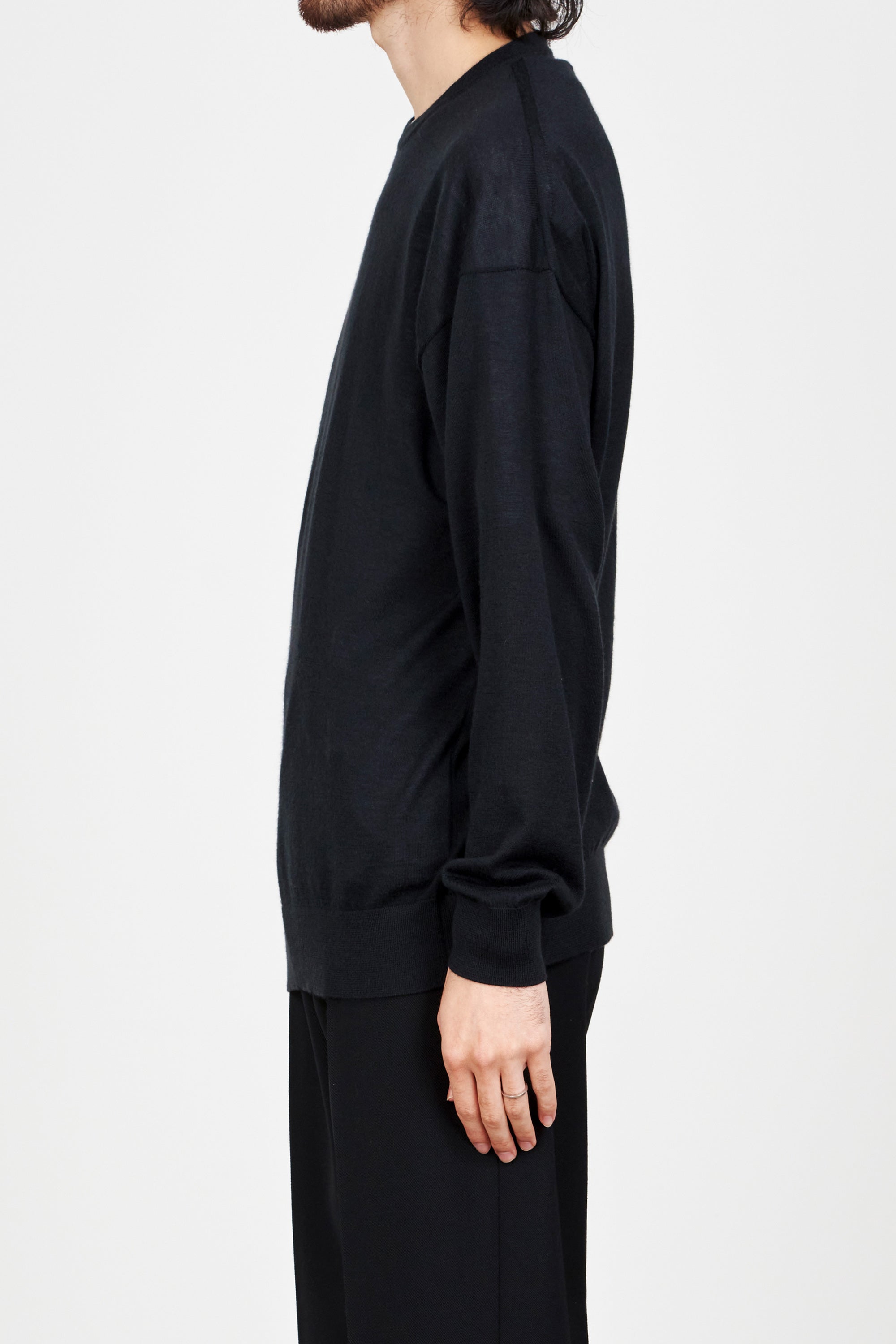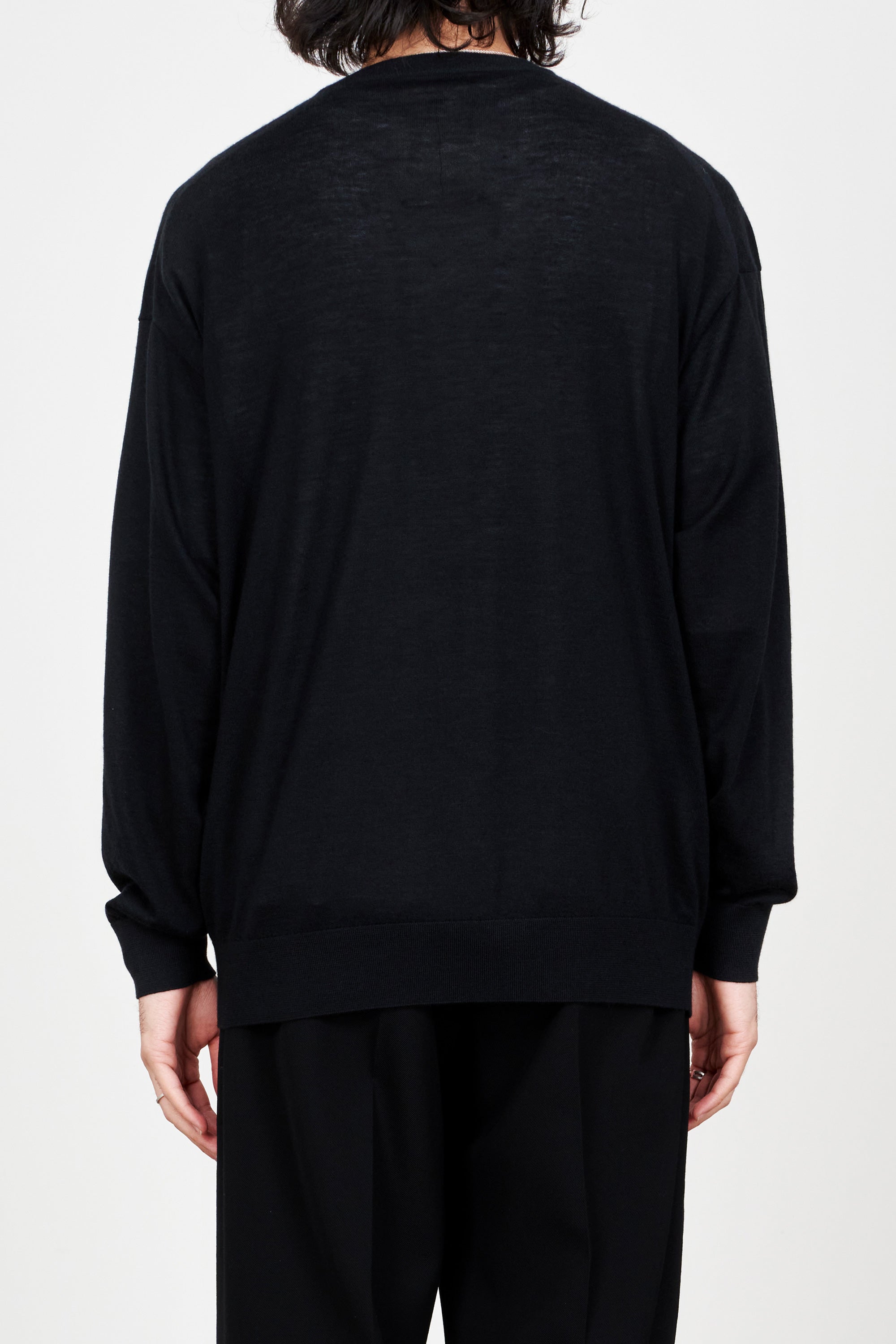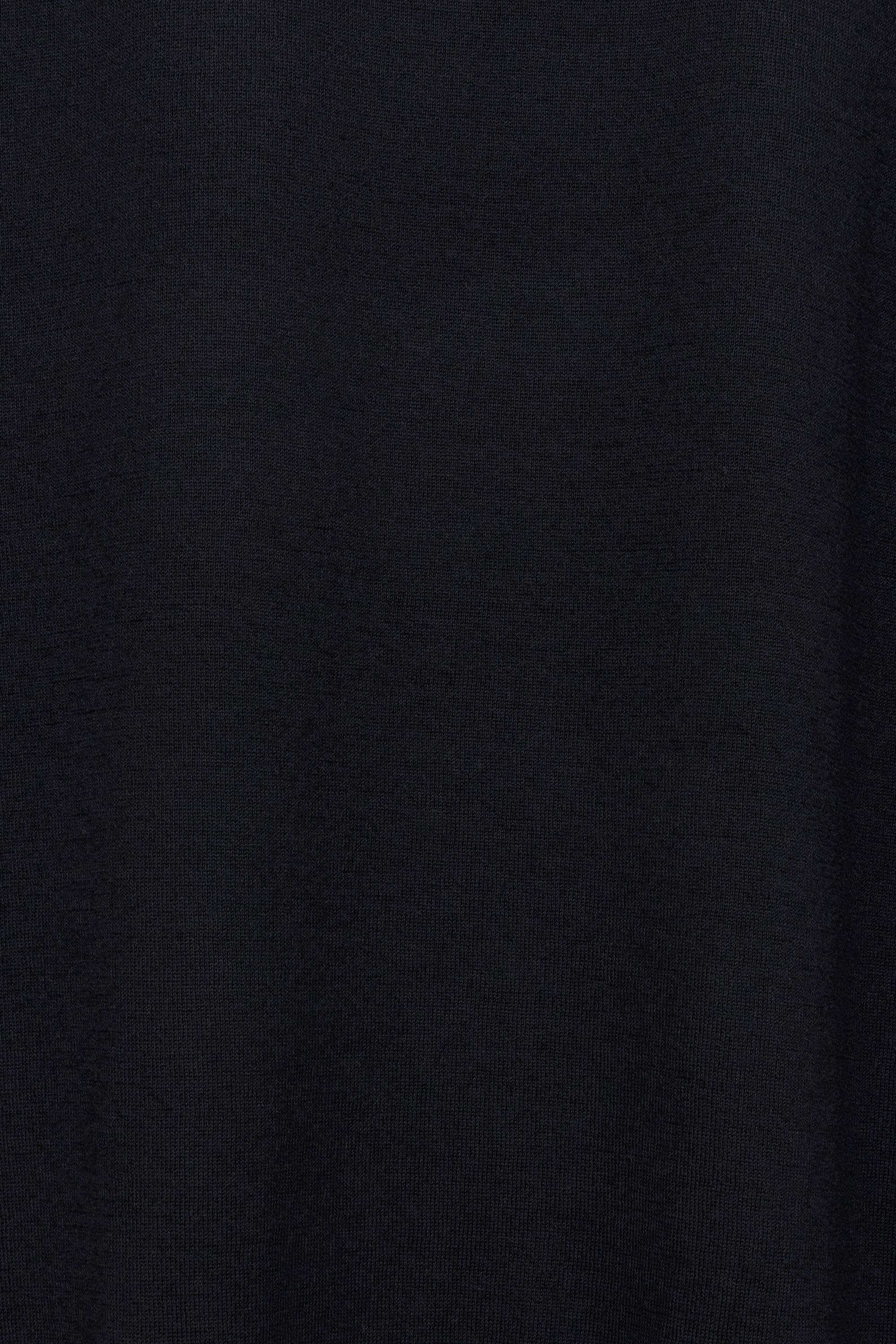 /
カシミヤ 18ゲージ クルーネック ニット, Black
Design
This cashmere crew-neck knit features a clean, minimalist design that eliminates waste.
Its simplicity makes it versatile enough to be used in a variety of coordinated outfits.
The silhouette is relaxed, with drop shoulders and a moderately wide body. While the design is authentic, it has been rearranged for a modern look.
Recommended Comments
This cashmere knit is like a "second skin.

The luxurious cashmere from Inner Mongolia is used to create this delicately knitted 18-gauge garment, which is so light and smooth to the touch that it is hard to believe it is a knit.
The knit made with the best knitting and the best yarns has a high gauge, delicate texture, but still retains the high level of warmth characteristic of cashmere.
It is of course useful as an inner layer for nearly half a year from fall to spring, but it can also be used as an accessory by draping it over the shoulders or wrapping it around the neck.
It is available in two colors: black for ease of use and yellow for vivid accents. This knitwear is simple enough to be used in a variety of coordinated outfits, and is an item that fits well in many people's wardrobes, regardless of trends, gender, or age.
Product Number/Product Name
Product No.T23C-03SW01C
Product name:CASHMERE 18 CREW-NECK
100% CASHMERE
This 18" crewneck is made of 60" twin yarn, the finest quality of cashmere from Inner Mongolia.
This luxurious yarn is brought to a factory in Japan that specializes in the production of high-gauge knitwear, and made into a delicate 18-gauge sweater. The softness and luster characteristic of the material, as well as the smooth feel that is comfortable even when worn over bare skin, are appealing features of this item.