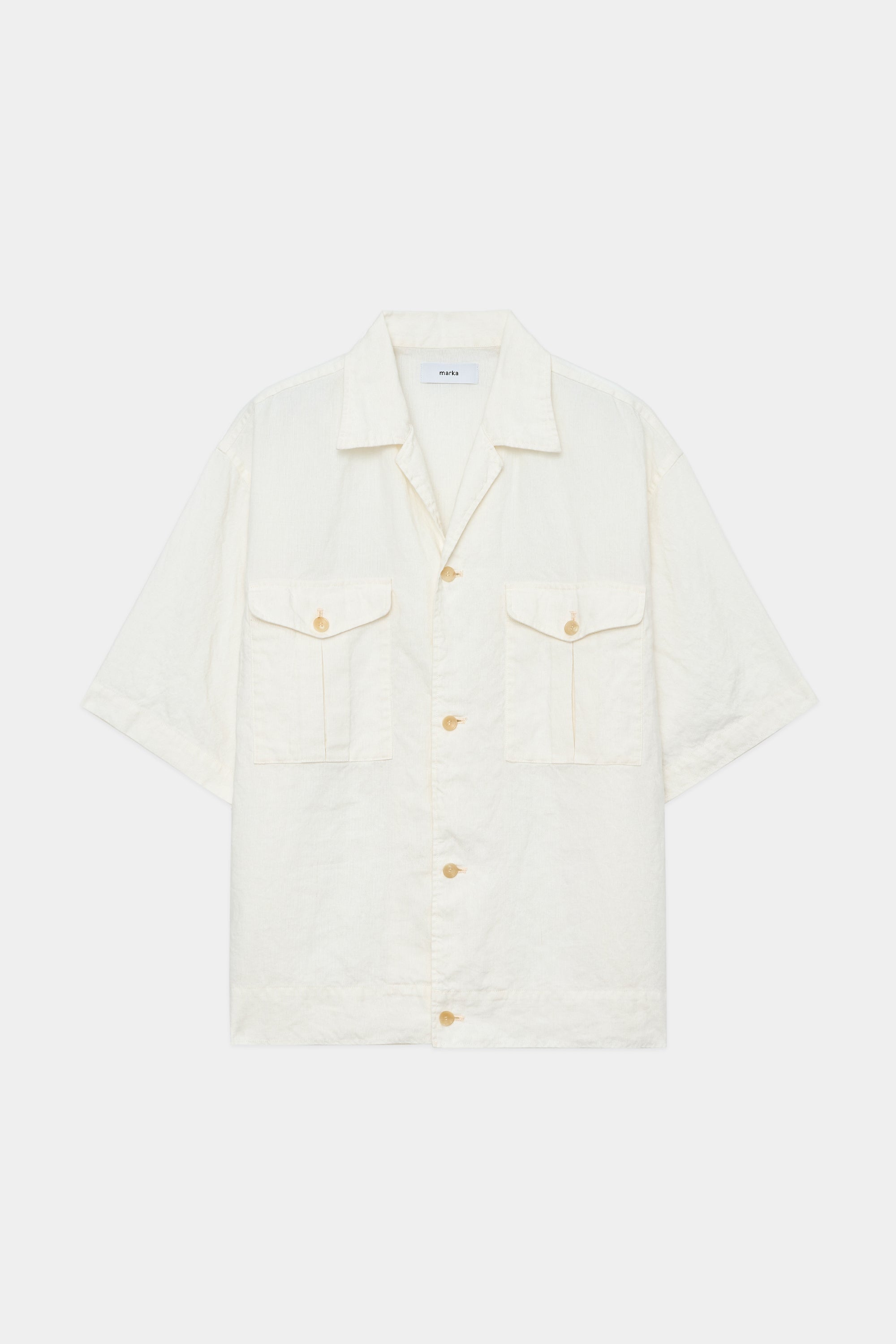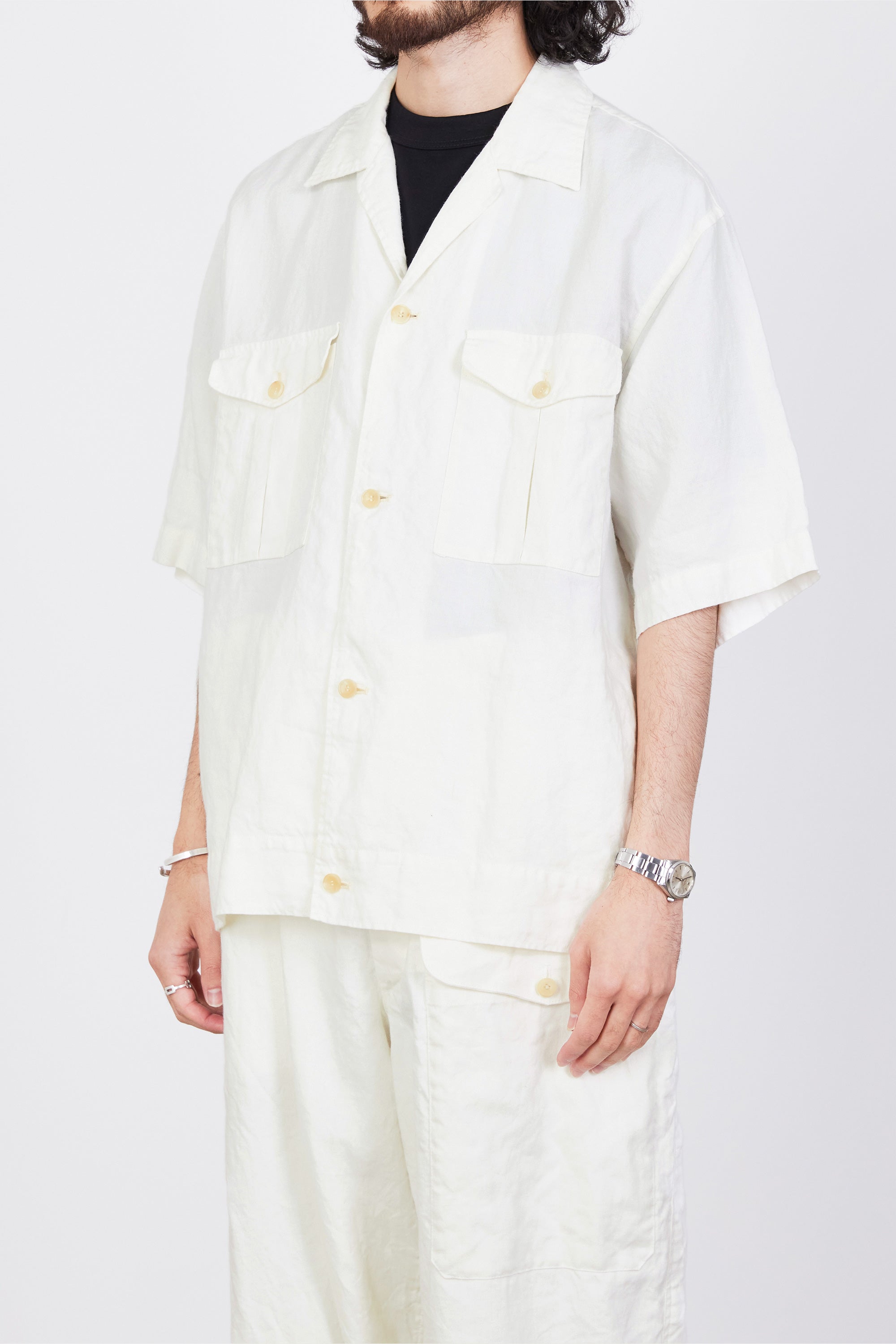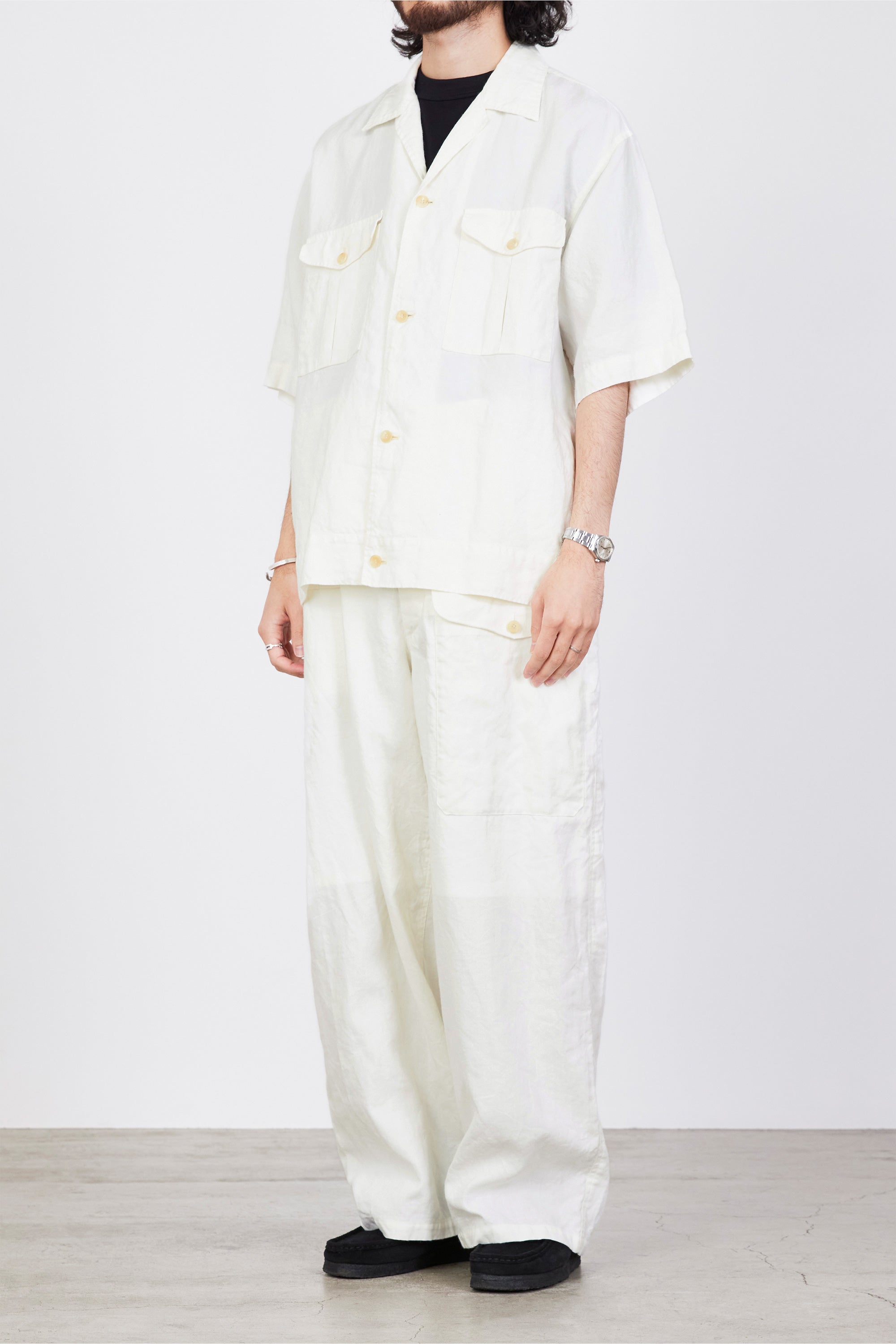 /
40//2 ORGANIAC RAMIE O.X OFFICER SHIRT, Ecru
Design
This dress is based on a military officer's shirt. The originally long-sleeved design has been rearranged into short sleeves and the round hem has been changed to a square shape. The open collar gives a clean look around the neck, while the pleated pockets on the chest accentuate the look. The moderately loose silhouette is just the right size for wearing over a T-shirt.
Recommended comment
This military-inspired OFFICER SHIRT is made from a moderately thick fabric and, despite being a shirt, can be worn as a jacket. It is a piece of clothing that plays a role in the light clothing season and is recommended as a plus one when your outfits are not enough. The cool and refreshing fabric makes it comfortable to wear even in hot weather.
Item number: M23A-13SH01B
Item name: 40//2 ORGANIC RAMIE O.X OFFICER SHIRT
100% ORGANIC RAMIE
Organic lambskin, which has the longest fibres of all hemp, a crisp feel and a beautiful silky whiteness and lustre, is used and woven in Bishu to the limit. The warp and weft are both drawn together to give the weave a crisp, cool and refreshing feel. Tumbler-drying gives it an uneven look, and the fabric has just the right balance of firmness and softness.
ECRU is coloured to bring out the colour of the material as it is. You can enjoy the natural whiteness.