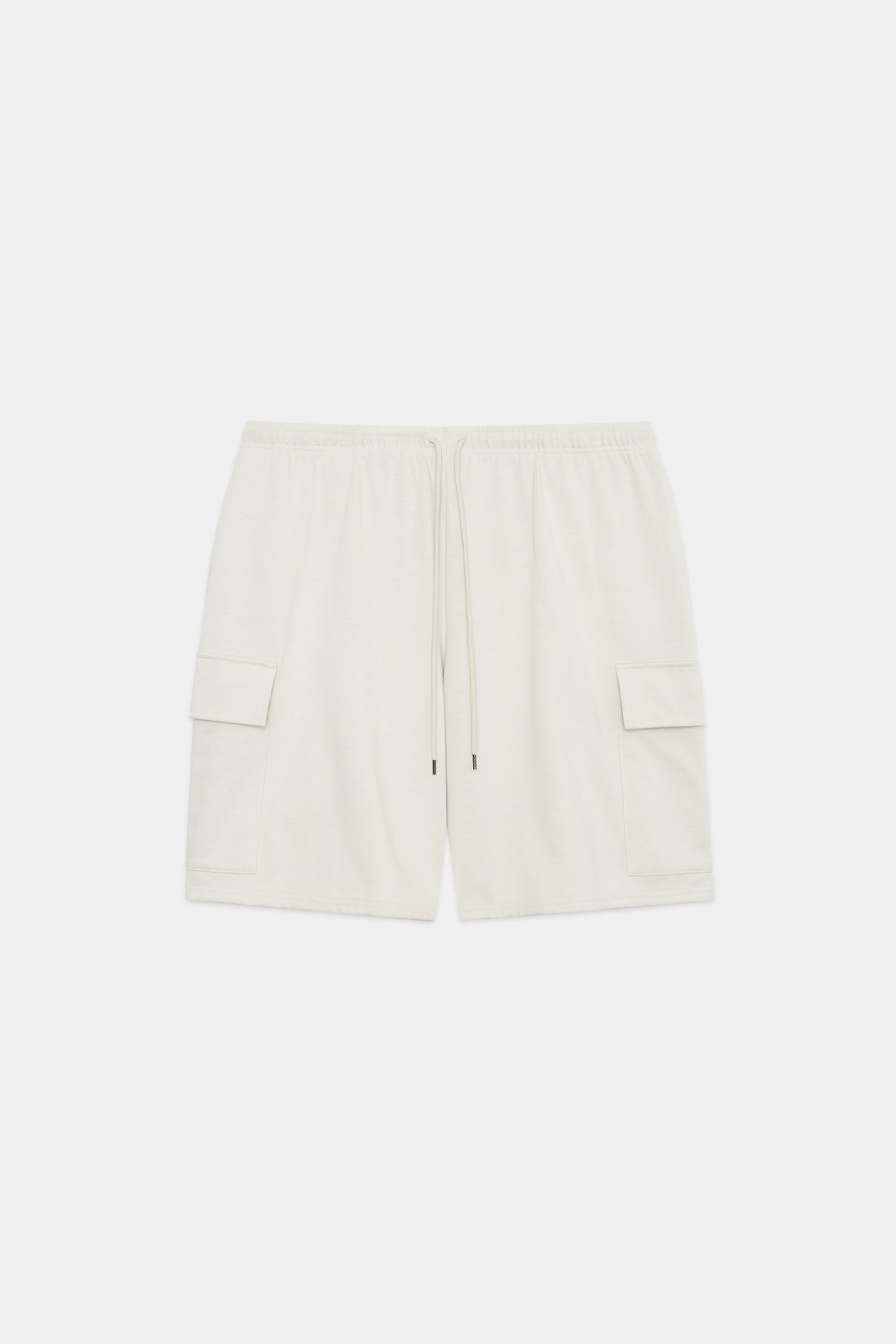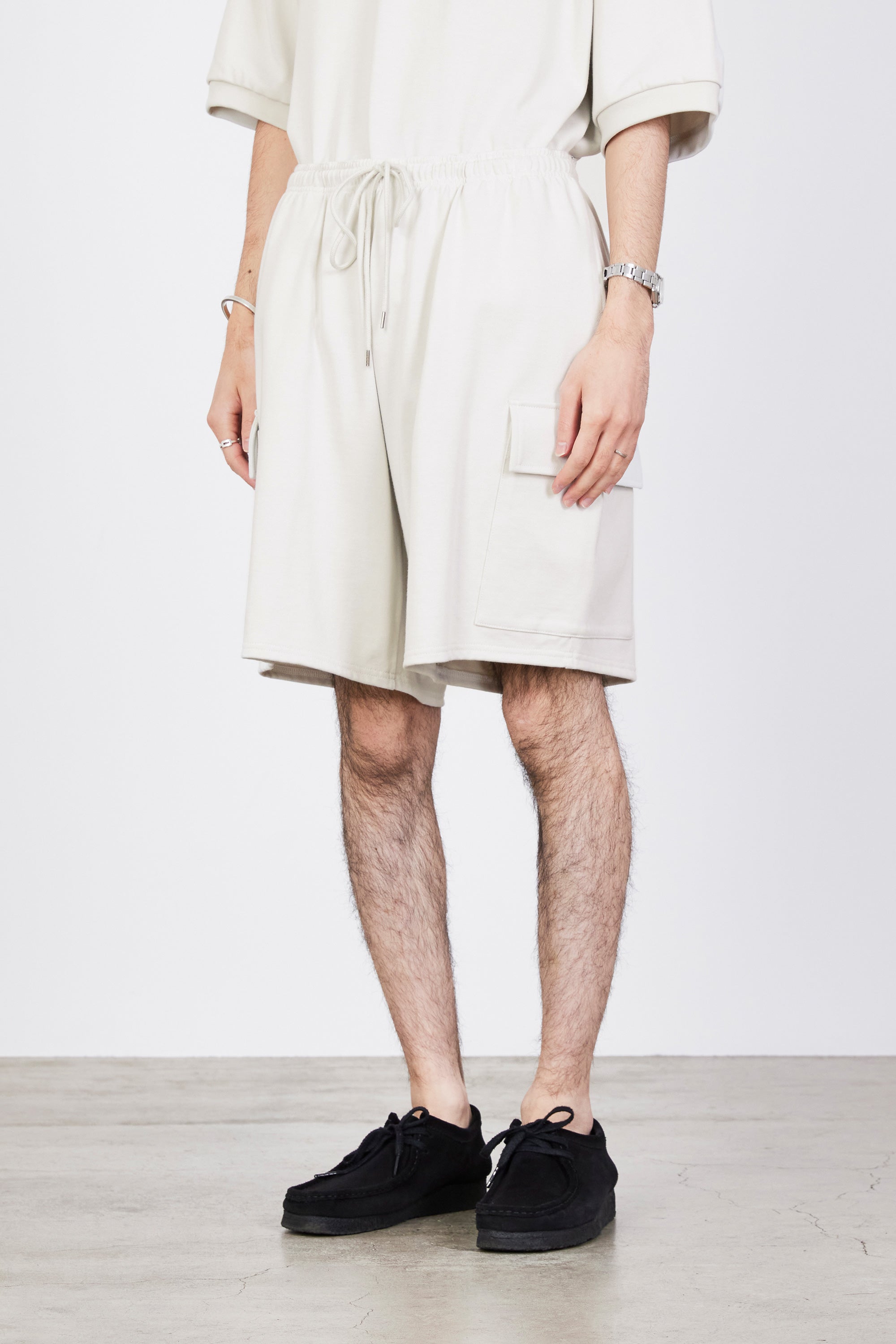 /
20//1 RECYCLE SUVIN ORGANIC COTTON KNIT CARGO SHORTS, Off White
Design
Cargo shorts in cut and sewn fabric.
Easy waist adjustment with drawcord for a relaxed fit. Large pockets with flaps on both sides are designed to create volume when worn. There is also a hip pocket on the right back.
Knee-length, not too short and not too long, just the right balance. The silhouette is easy to wear with just the right thickness.
Recommended comment
Summer is the season for shorts. Instead of the usual chino or slacks fabrics, this item is made from cut and sewn fabric, bringing a novelty to your everyday look. The military-inspired design adds volume and accent to the look, so you won't feel short-changed.
The refined look of this blend of suvin cotton and organic cotton is perfect with shirts as well as T-shirts. It also has a moist and pleasant feel.
This item is a great choice when you want to add a sporty and relaxed mood to your outfits.
Item number: M23A-12PT02B
Item name: 20//1 RECYCLE SUVIN ORGANIC COTTON KNIT CARGO SHORTS
100% COTTON
15% recycled suvin cotton, which is a particularly long and fine fibre among super-long cottons, and 85% organic cotton from India are blended at the cotton stage and spun into a thicker yarn called No. 20 single yarn. The jersey is then knitted with a fuller stitch count. The quality of the yarn, which is unique to compact yarns spun with the fluff down, produces a calm sheen and a moist texture, resulting in a tough yet elegant fabric.