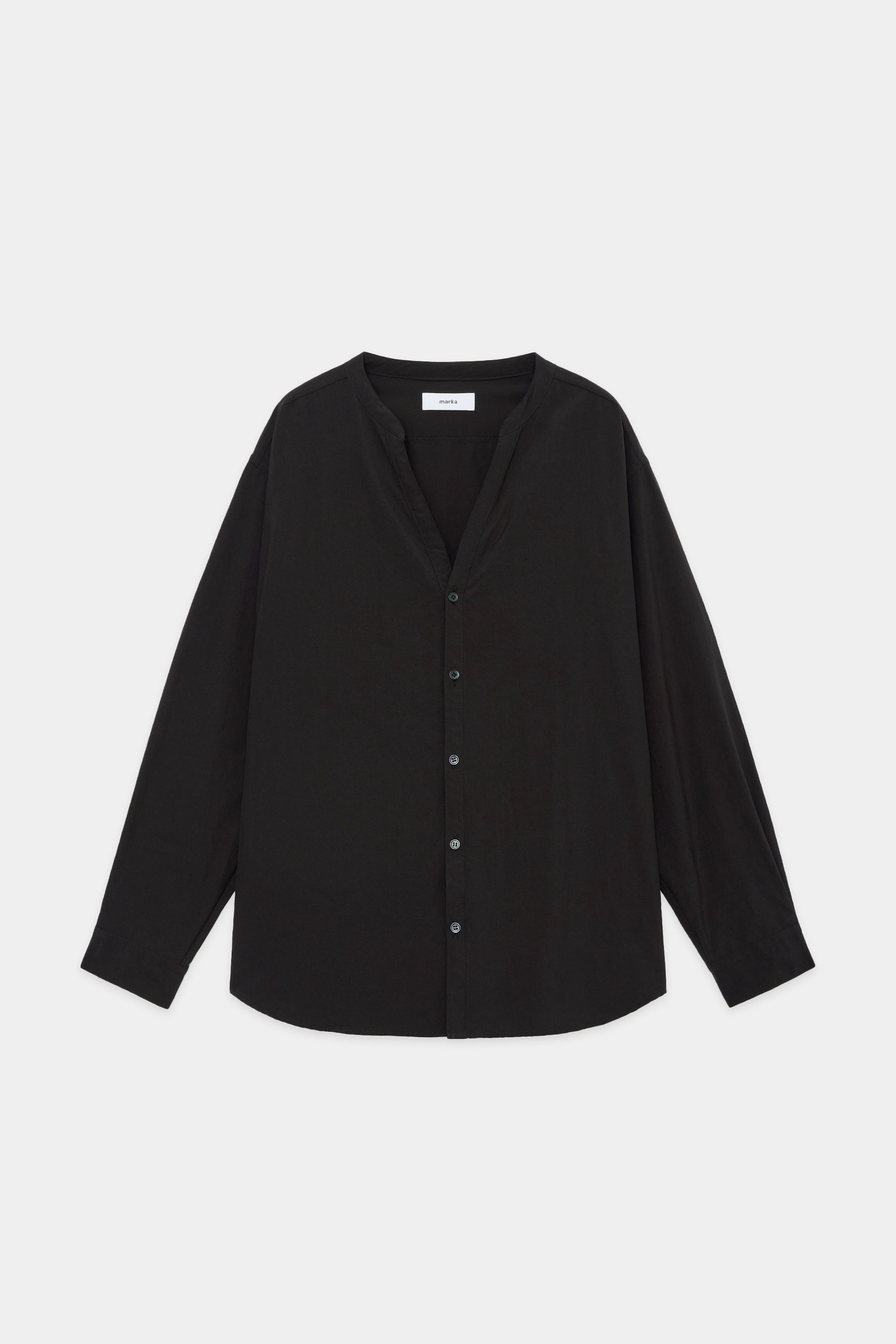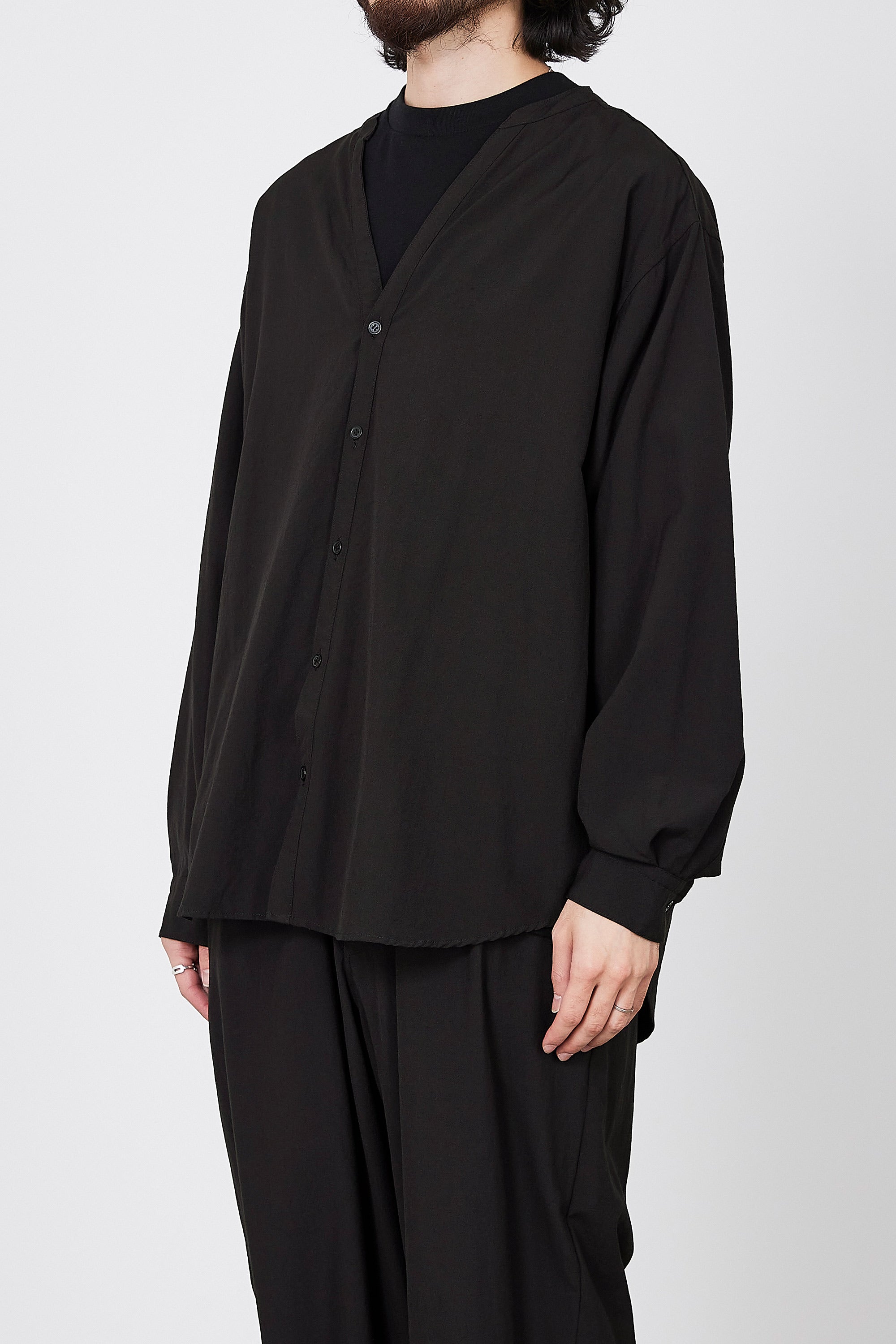 /
2/90 SUPER120'S WOOL WASHER TROPICAL BAND COLLAR SKIPPER SHIRT, Dark Brown
Design
Band collar shirt with a skipper-type collar with a loose neckline. Relaxed silhouette with generous shoulder and body width for a light and comfortable fit. The design is simple, with no ornamentation, so that it can be worn with a variety of outfits.
Recommended comment
This skimpy shirt with a loose silhouette from the neck to the chest adds a touch of elegance to your look and can be worn over a T-shirt or tank top. Can also be used like a cardigan with the buttons open. A piece that will greatly expand your dressing variations during the hot season.
The fabric is made of highly breathable wool tropical, so it is less stuffy in hot weather and allows you to enjoy lightweight fashion. It is also recommended to coordinate with the matching easy trousers as a set-up.
Item number: M23B-01SH01C
Item name: 2/90 SUPER120'S WOOL WASHER TROPICAL BAND COLLAR SKIPPER SHIRT
100% WOOL
Made from Super120's wool with a fibre fineness of 17.5 microns. A smooth material that does not prickle even on sensitive Japanese skin, this tropical fabric is woven with 90 twin yarn. It is as light and thin as shirt fabric. The washer process rubs the fabric and gives it a crinkled appearance, giving it a casual nuance like old clothes.