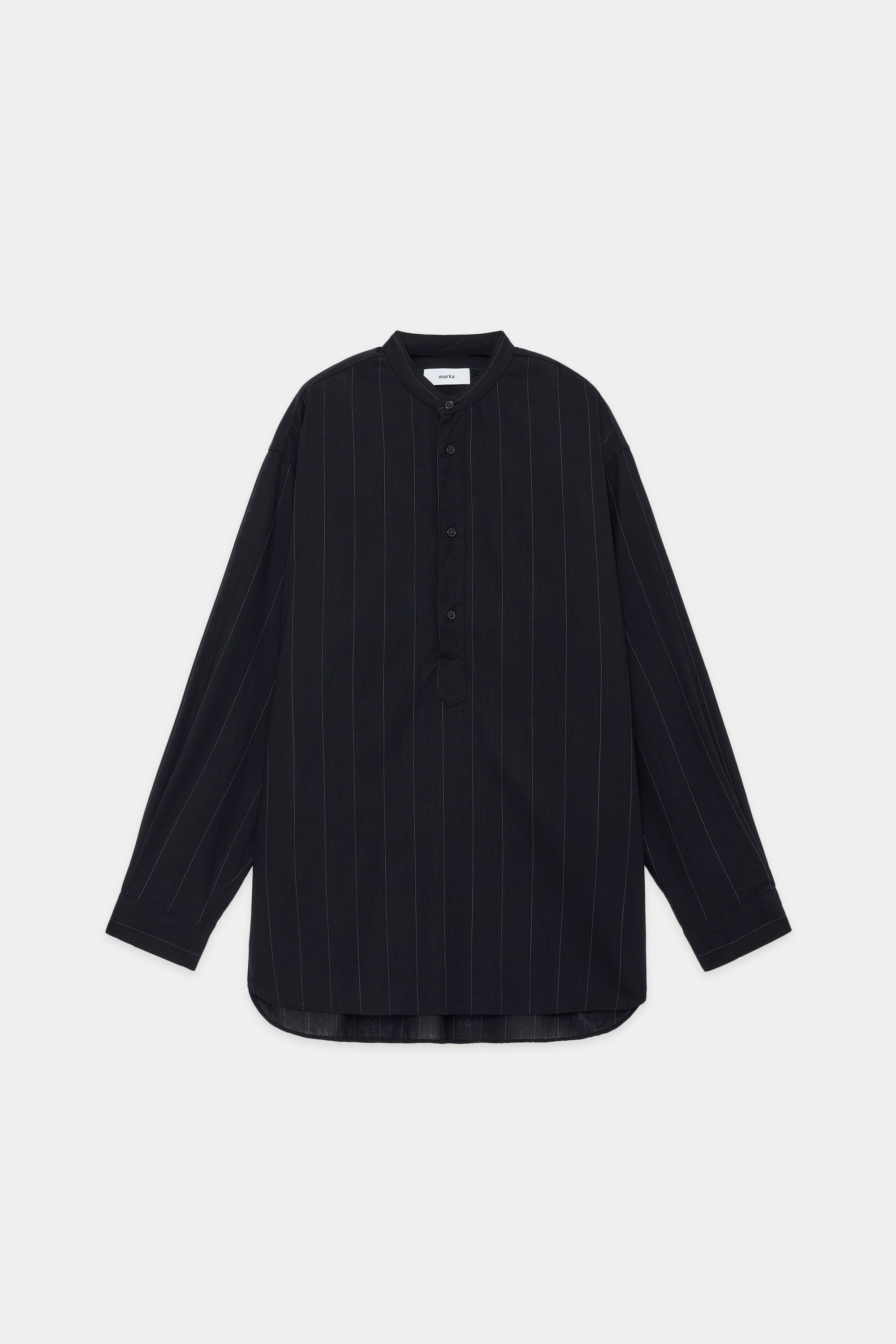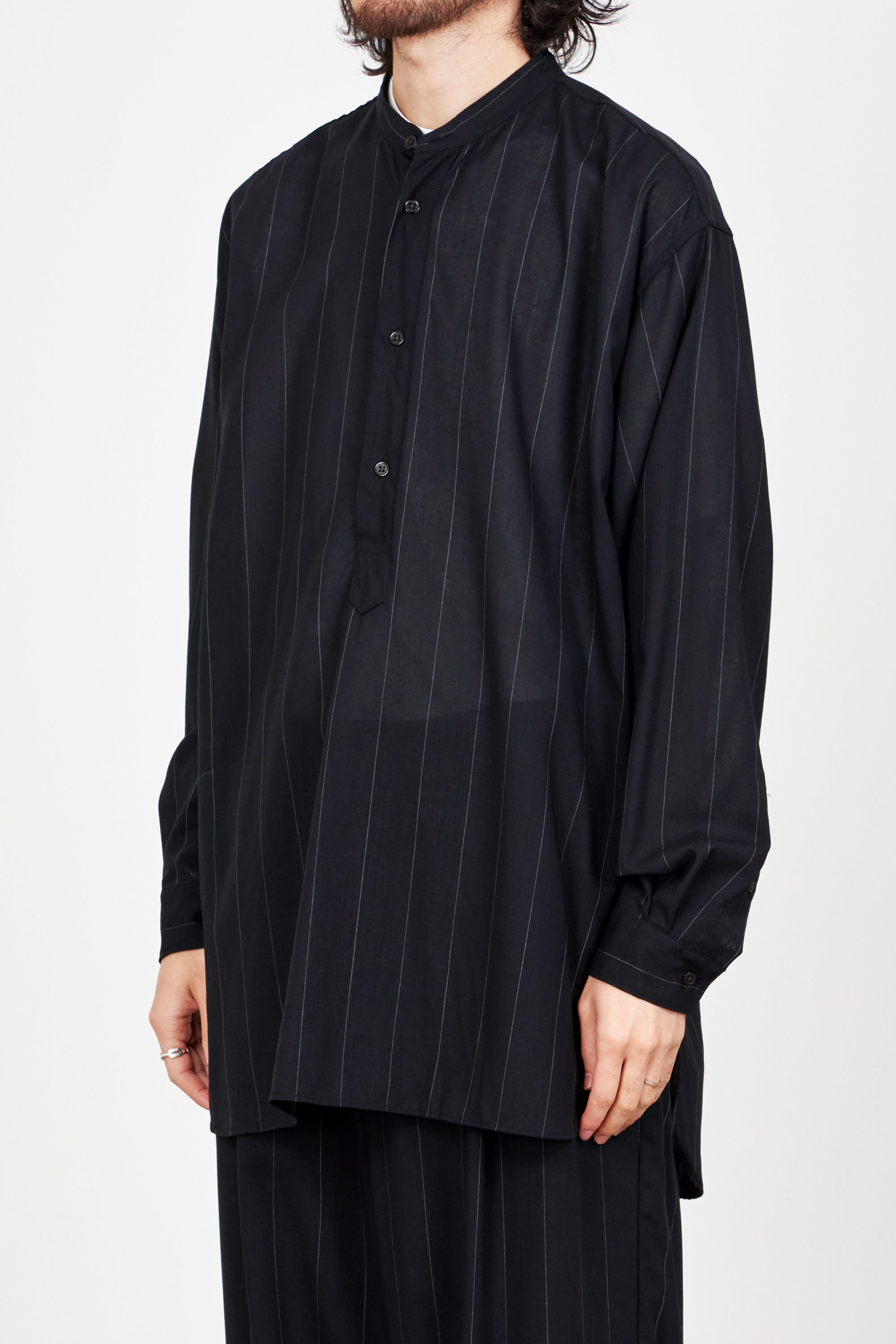 /
2/72 WOOL Z TWIST TROPICAL WIDE STRIPE BAND COLLAR SHIRT P.O, Navy
Design
Pullover banded collar shirt.
The collar width is set to a narrower width, and is a piece tailored to suit the summer season.
The silhouette is marka's standard with a generous shoulder and body width. It is a fit that is easy to wear naturally, even for those who are not familiar with oversized garments, with a large size that captures the current fashion trend, but with a neatly restrained effect.
The length is slightly longer so that it does not look childish when worn with shorts.
Recommended comment
The clean neckline characteristic of the band collar cools the look in hot weather and creates a mood that is slightly different from other collar styles. This item should be welcomed as a new standard in everyday styling.

The loose fit and pull-over pattern will also add a nice accent to your outfit. The beautifully draped fabric creates an elegant and relaxed mood.

Wear as a set with matching trousers, or more casually with shorts, denim or trousers. Coordinates moderately dress up the outfit.
Item number: M23A-11SH01C
Item name: 2/72 WOOL Z TWIST TROPICAL WIDE STRIIPE BAND COLLAR SHIRT P.O
100% WOOL
The twin yarns are twisted in the opposite direction of the normal twisting, resulting in a wool tropical with a difference. It has a smooth feel peculiar to fine count yarn, as well as a pleasant jarring sensation that leads to a good skin feel. The number of warp and weft yarns has been adjusted for an even cooler feel, and the fabric is characterized by a subtle translucency.
The resilience of the fabric, unique to high-twisted yarn, also makes it wrinkle-resistant. The one-washed finish makes it easy to wear casually.