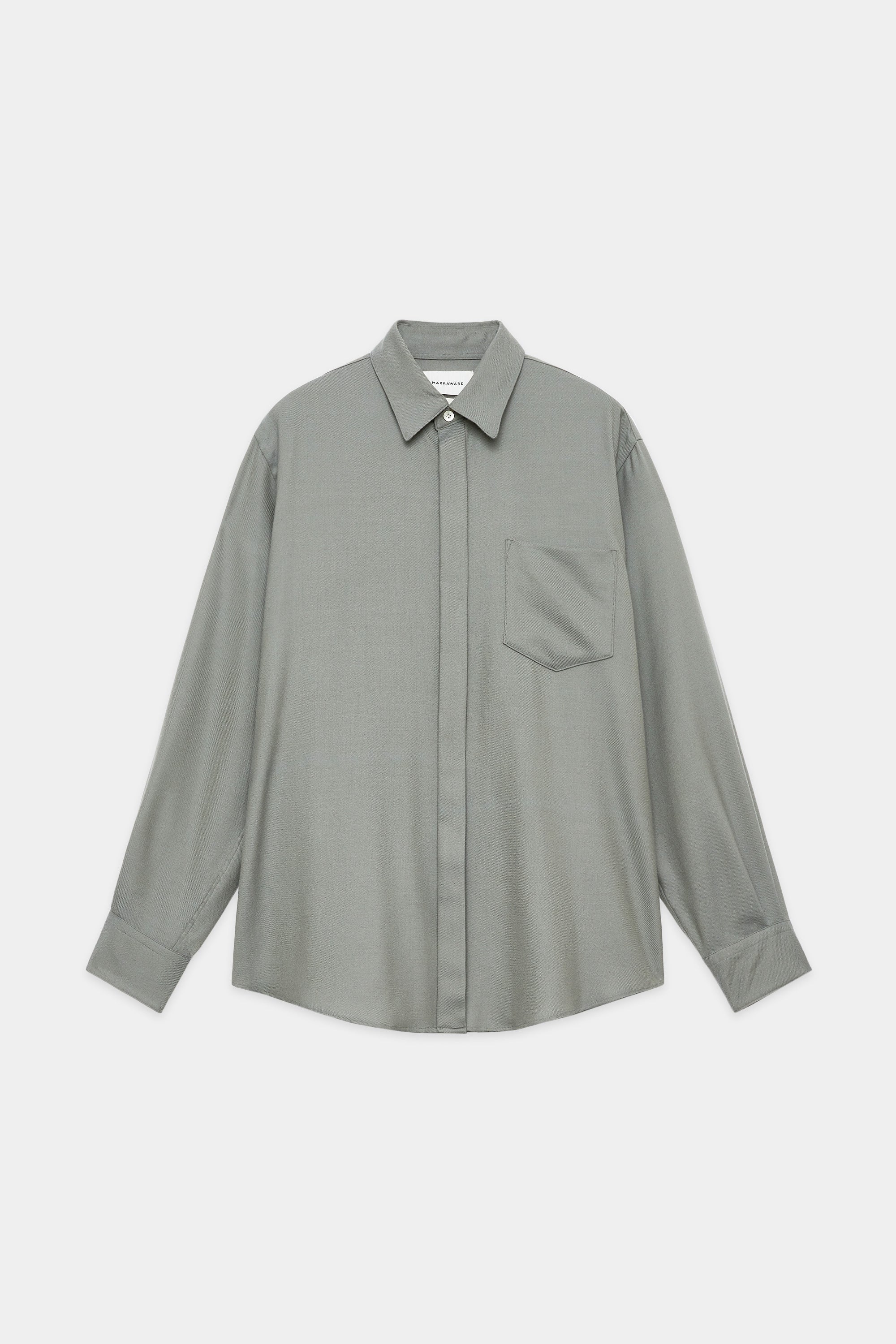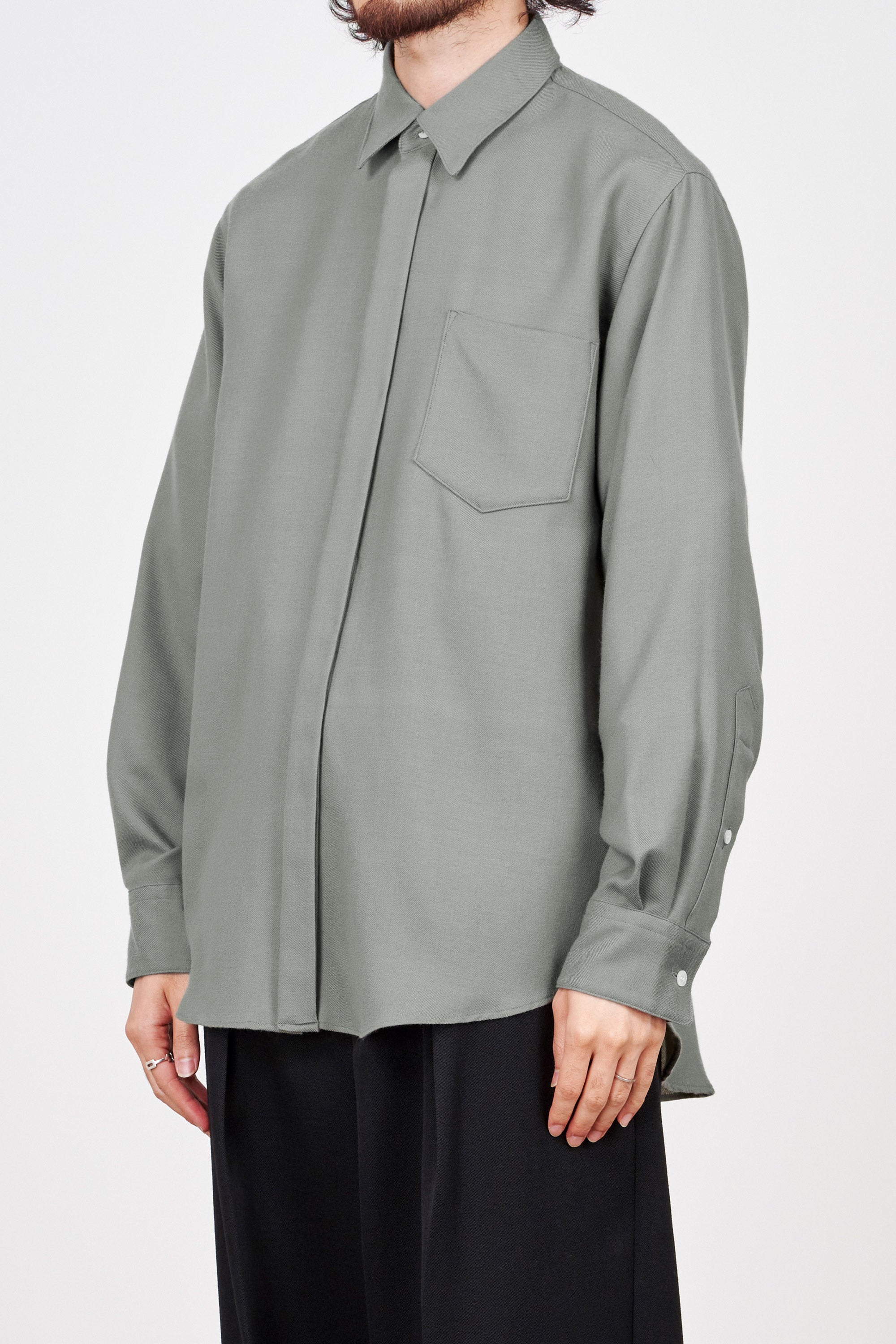 /
2/72オーガニックウールヴィエラ フライフロントシャツ, Sage
Design
This regular-collar, winged shirt features details that make the most of the bulky viyella fabric's characteristics. The front portion is designed with a winged design for a simpler, cleaner look.
The silhouette is neither too big nor too small, with an authentic fit. The soft fabric provides a relaxed and comfortable fit, but with a touch of elegance.
Recommended Comments
This wool shirt is elegant and moderately relaxed.
Viyella has a soft, fluffy and bulky texture. The regular silhouette of this shirt, tailored using this material, is originally designed to be formal and prestigious. However, the fabric's fall gives the silhouette a rounded appearance, allowing the wearer to enjoy a relaxed look.
To make the most of its characteristics, the details of the placket and pockets add a playful touch.
It can be worn with a wide range of items, from casual bottoms to beautiful pants. This is a unique shirt that changes the color of your outfit according to the mood of the bottom.
Product Number/Product Name
Product No.:A22C-13SH02C
Product name:2/72 ORGANIC WOOL VIYELLA FLY FRONT SHIRT
100% ORGANIC WOOL
This 2/2 twill weave viyella fabric is made of organic wool from Argentina. The fabric has a unique fluffiness that gives it warmth, and it is finished with a slight bristling. It has the unique luster of wool, and is characterized by its elegant look and beautiful drape.