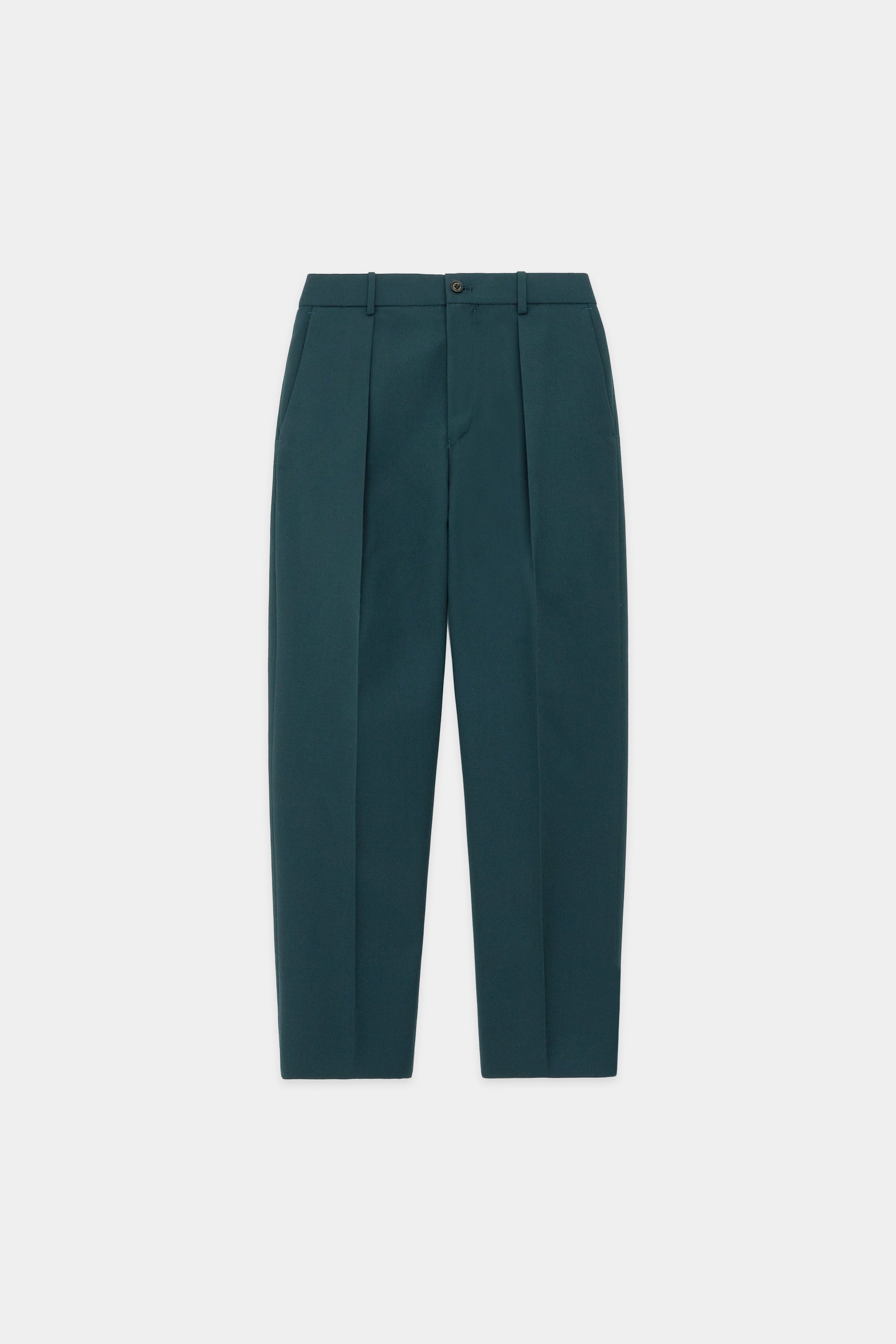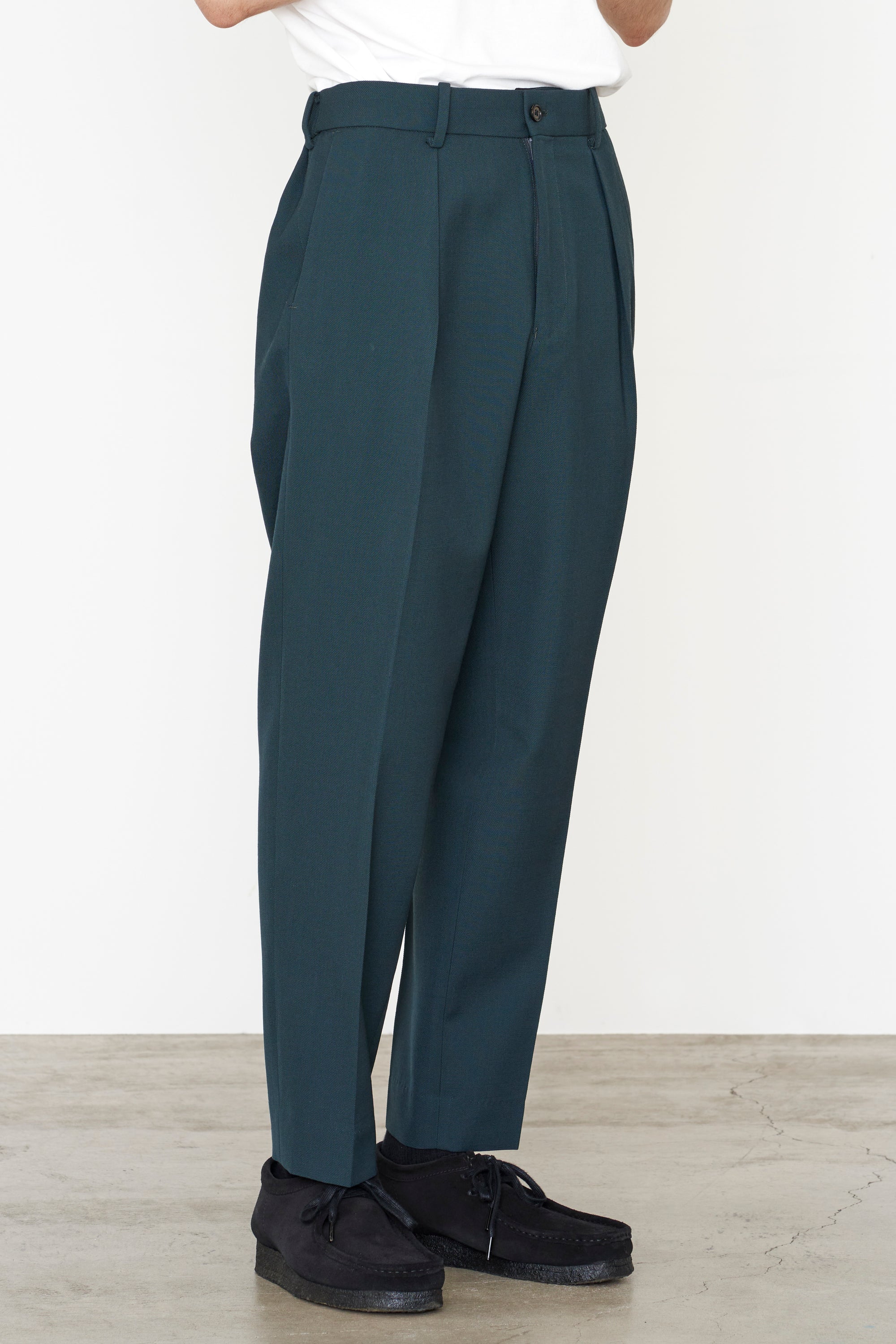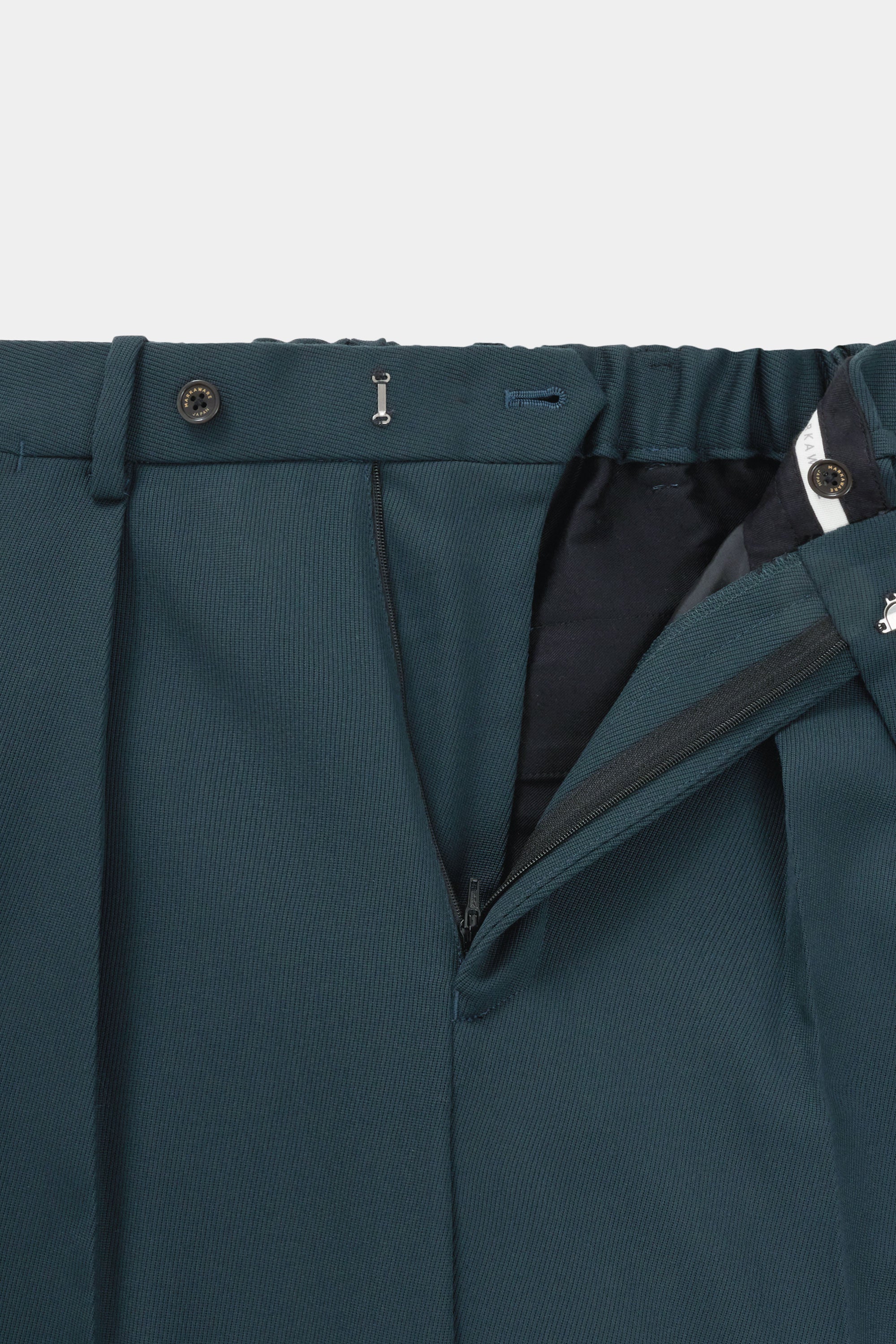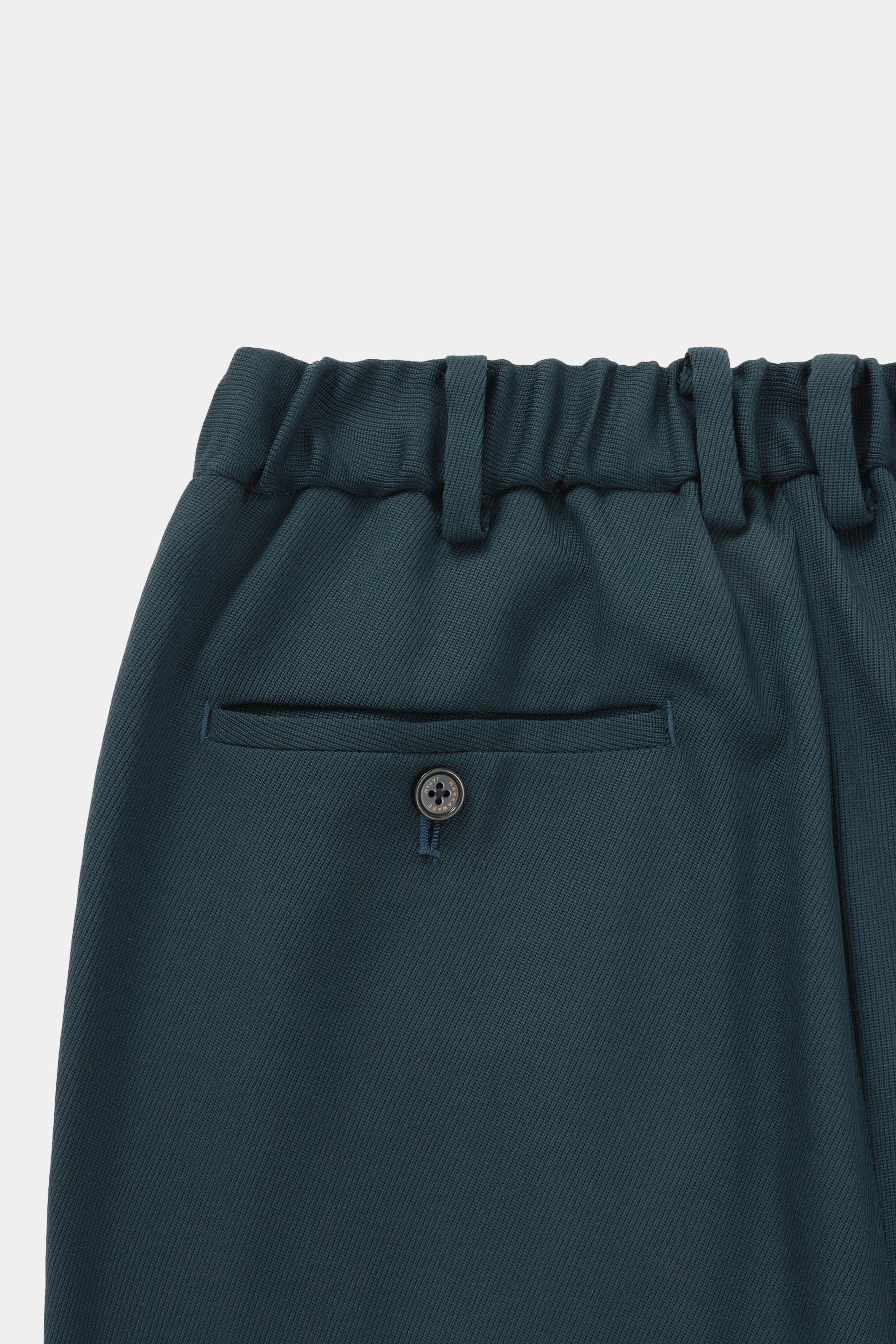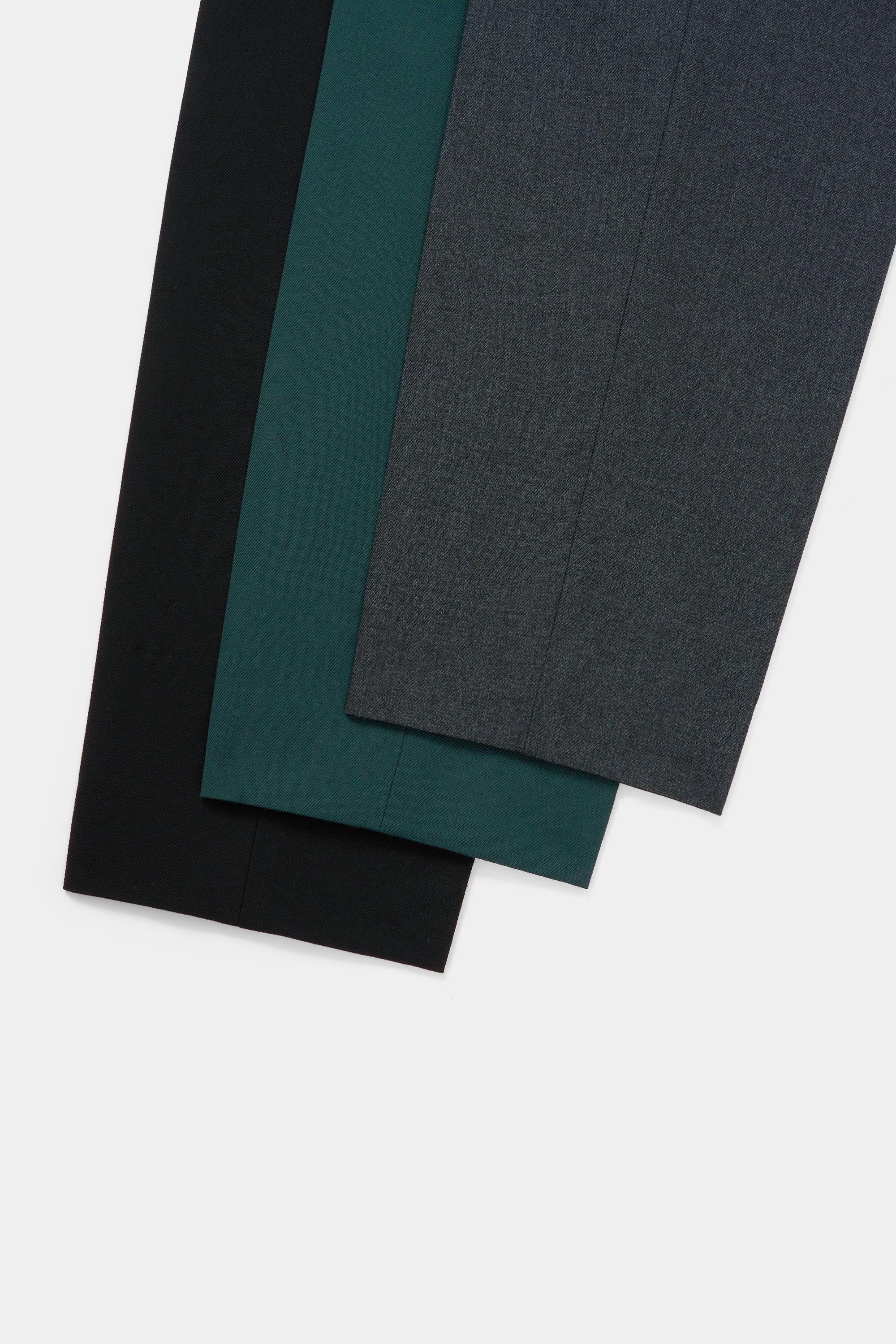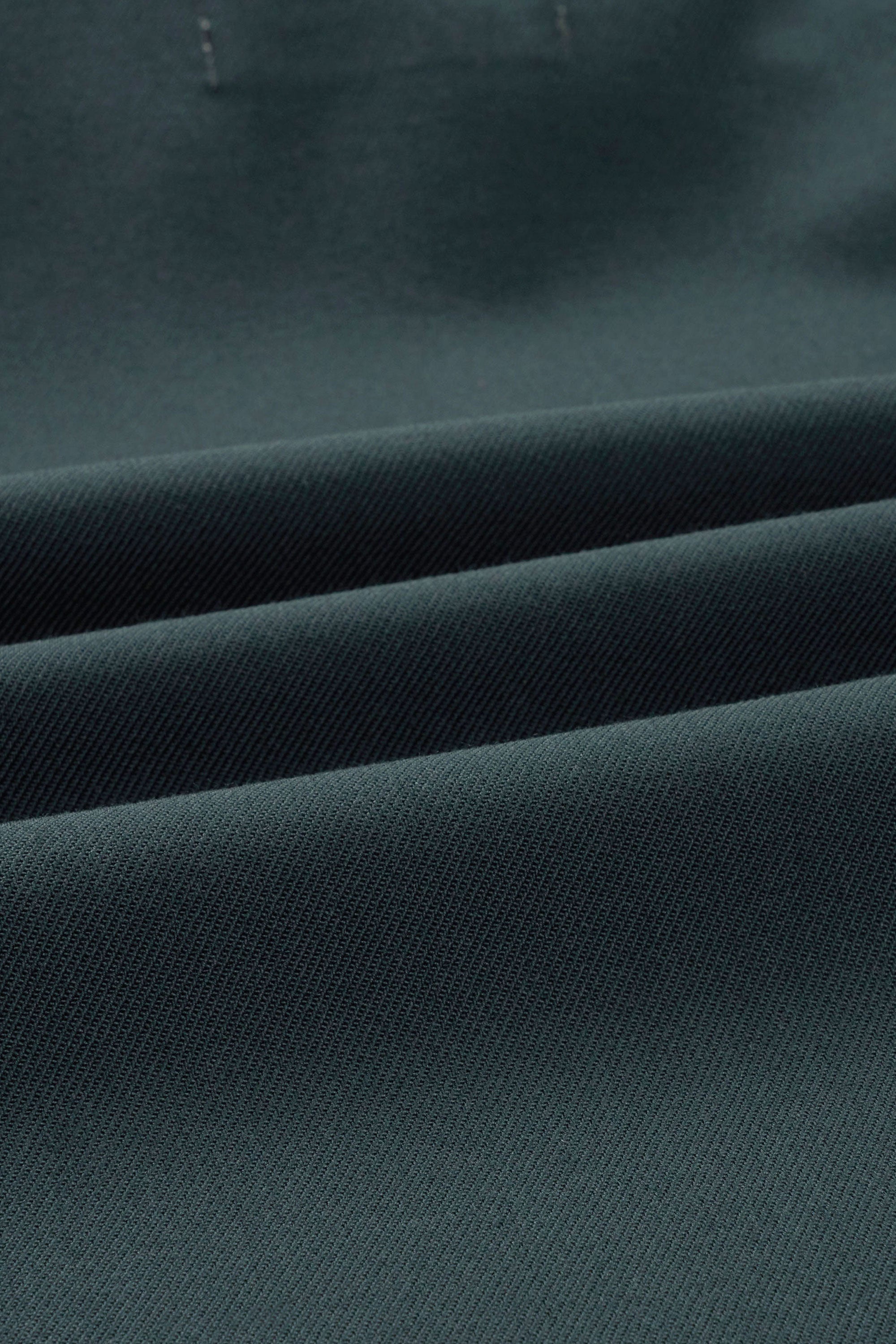 /
Organic Wool Survival Cloth Pleated Front Pegtop, Dark Green
Design
Our brand's staple Pegtop Trousers, which beautifully taper down to the hems from a spacious waist created by a deep tuck. With carefully designed and clean hemming around the ankle, a pair can easily be worn to match with various styles of shoe and are easy to incorporate into a wide variety of outfits with its easily styleable silhouette . The back of the waist is also fitted with elastic, giving them a feeling of comfort and allowing relaxed wearing without a belt.
Recommended Comments
With a clean, tapered silhouette that can be paired with any top, these trousers are a priceless addition to any wardrobe. While a staple cut offered by MARKAWARE across a variety of materials, this rendition with our survival cloth allows you to enjoy this silhouette for a particularly long time and is especially recommended for your collection. From fall to winter, and then even onto spring, this pair can be enjoyed across three seasons.
100% ORGANIC WOOL
Made from a wool gabardine using a three-ply yarn (three threads twisted together to form a single, thicker thread) that brings out the strength of the fabric and a beautifully sharp image through its twill.
Crafting the garbardine begins with our designer searching for the ideal organic wool from local ranches in the Patagonia region of Argentina. From this starting point, the bundles of raw wool are brought to Japan and spun at Miyakonojo City in Miyazaki Prefecture, before being then woven on Schoenherr weaving machines in Ichinomiya City, Aichi Prefecture.
With the usage of a No. 60 thread, even finer than that used in our survival cloth fabrics of recent years, the piece maintains the charm of the fabric's crisp texture while allowing for an amazing, relaxed style that drapes well.