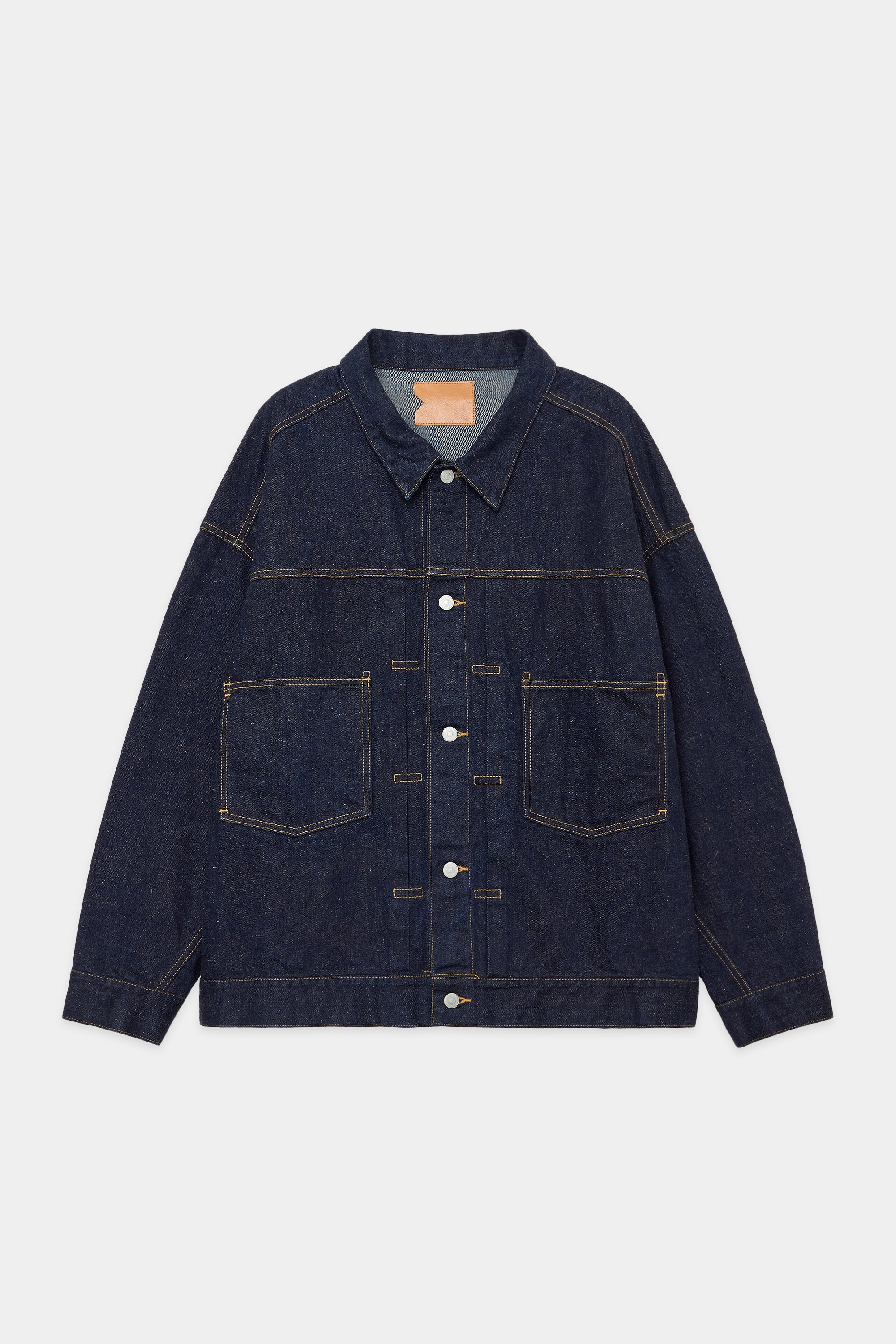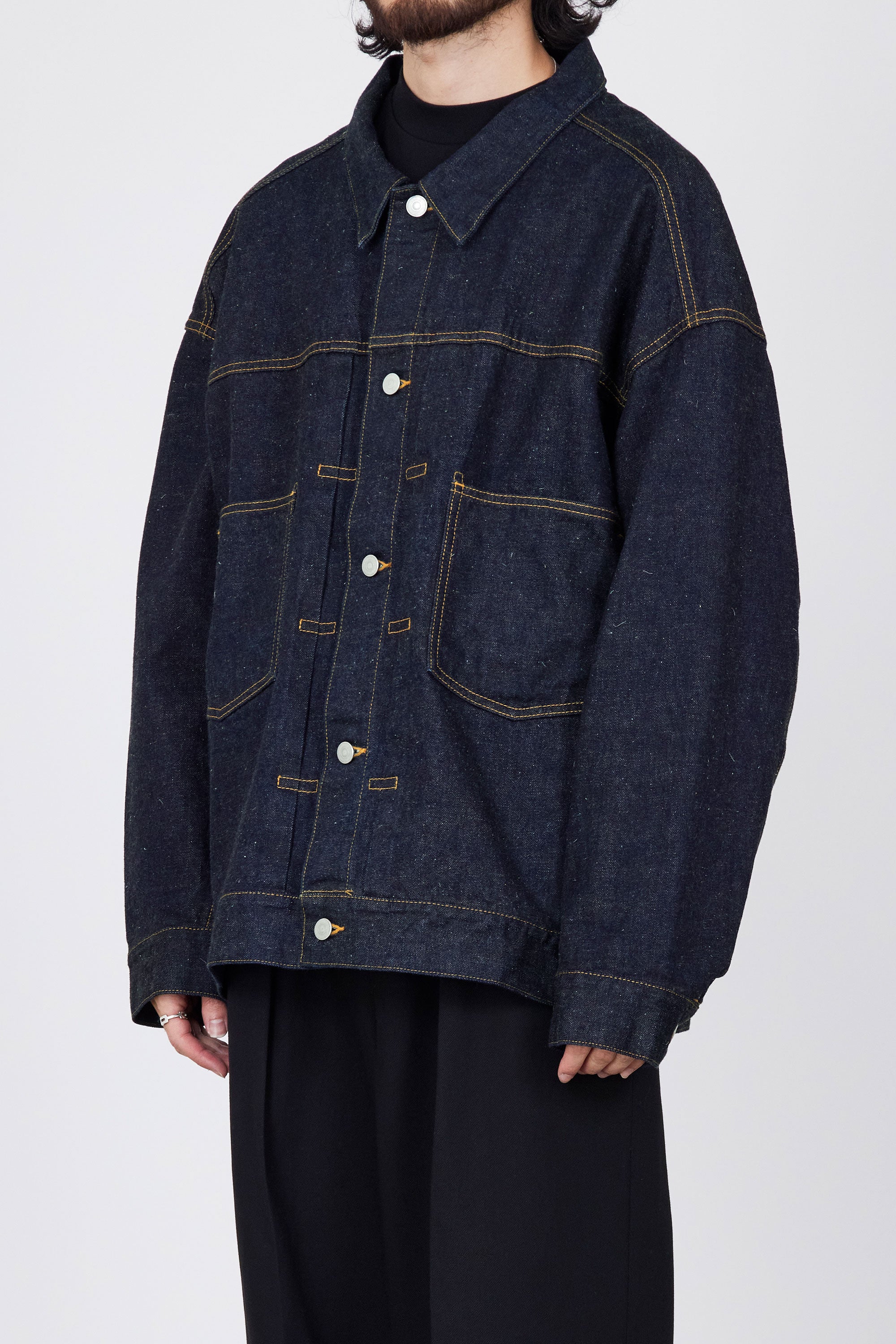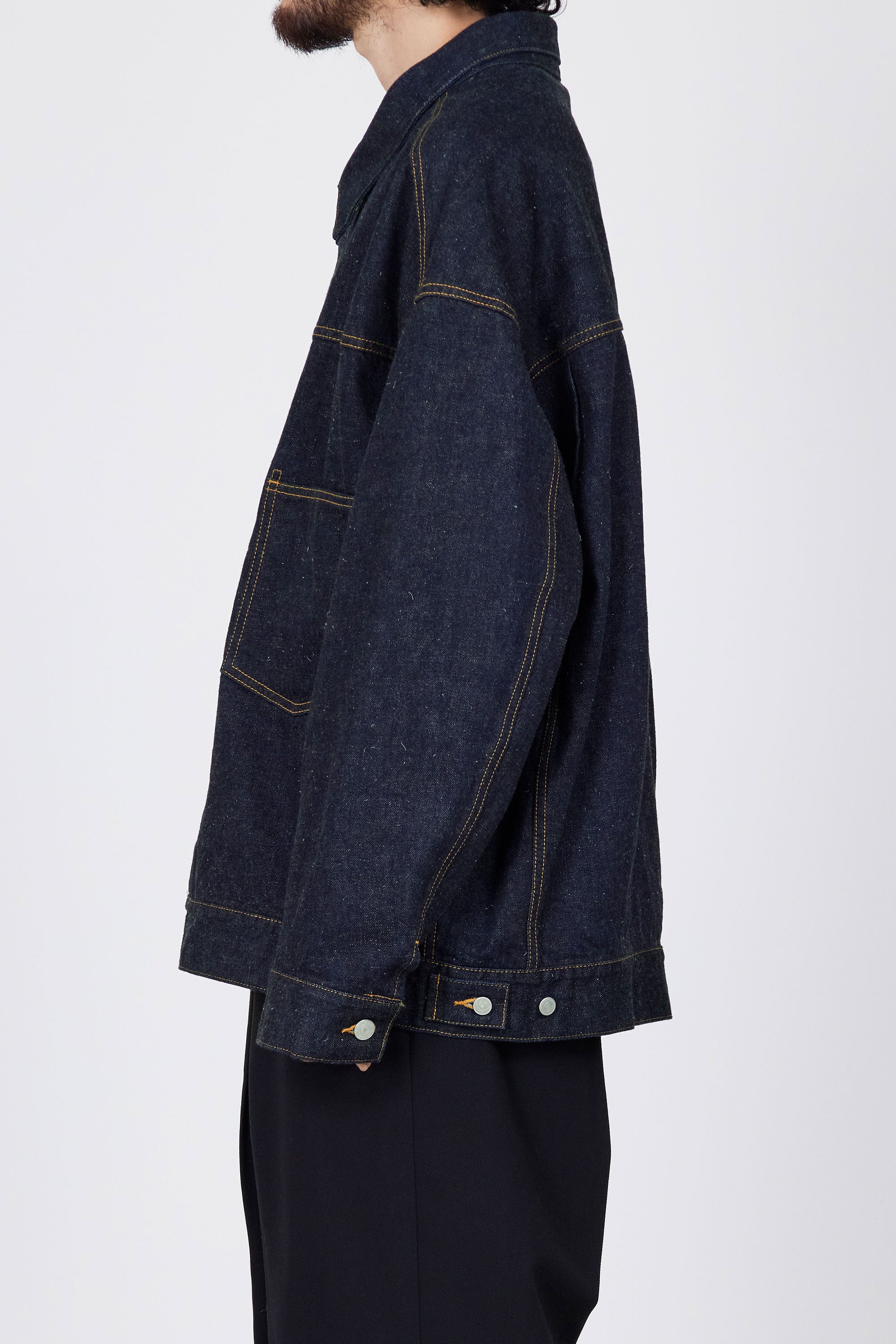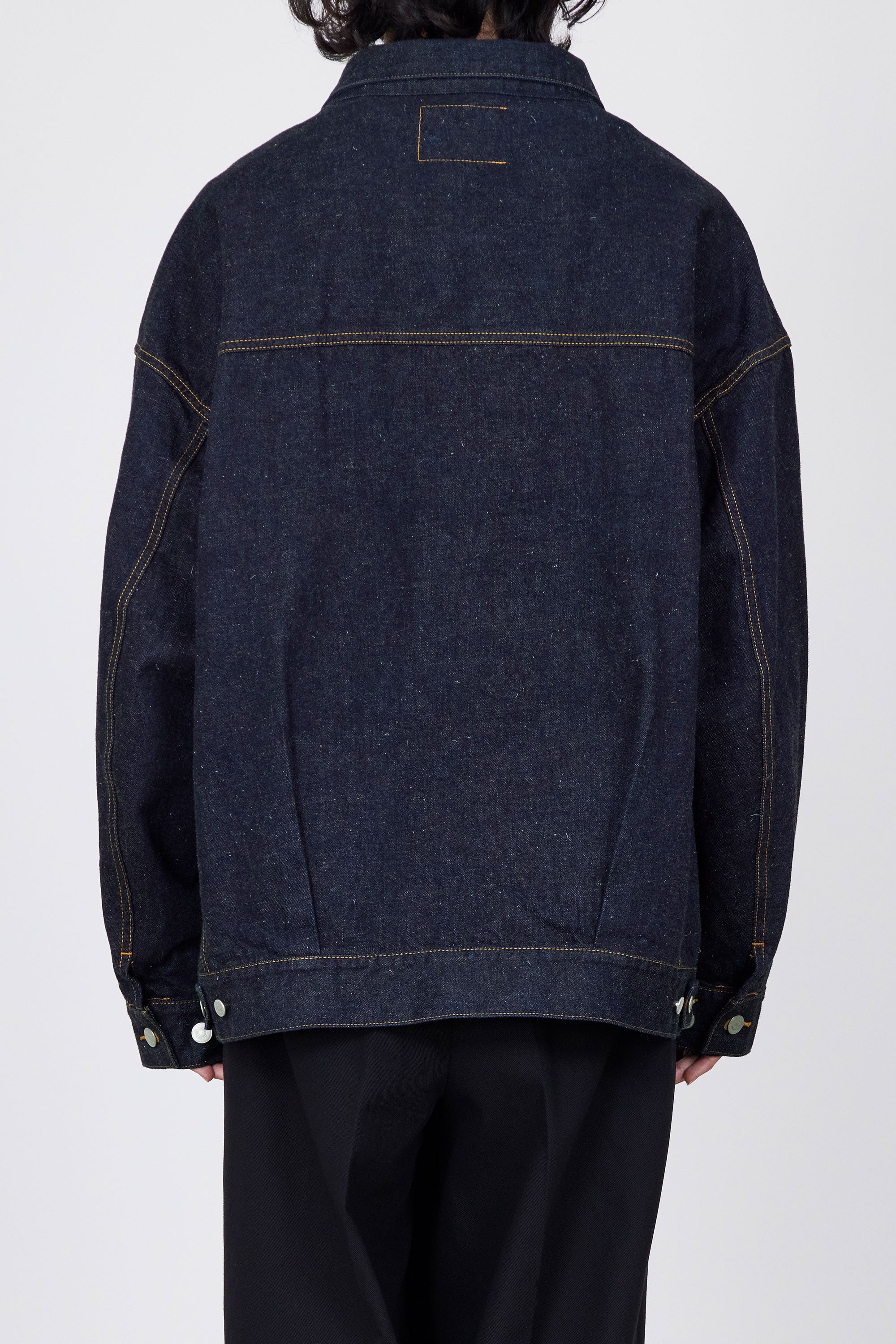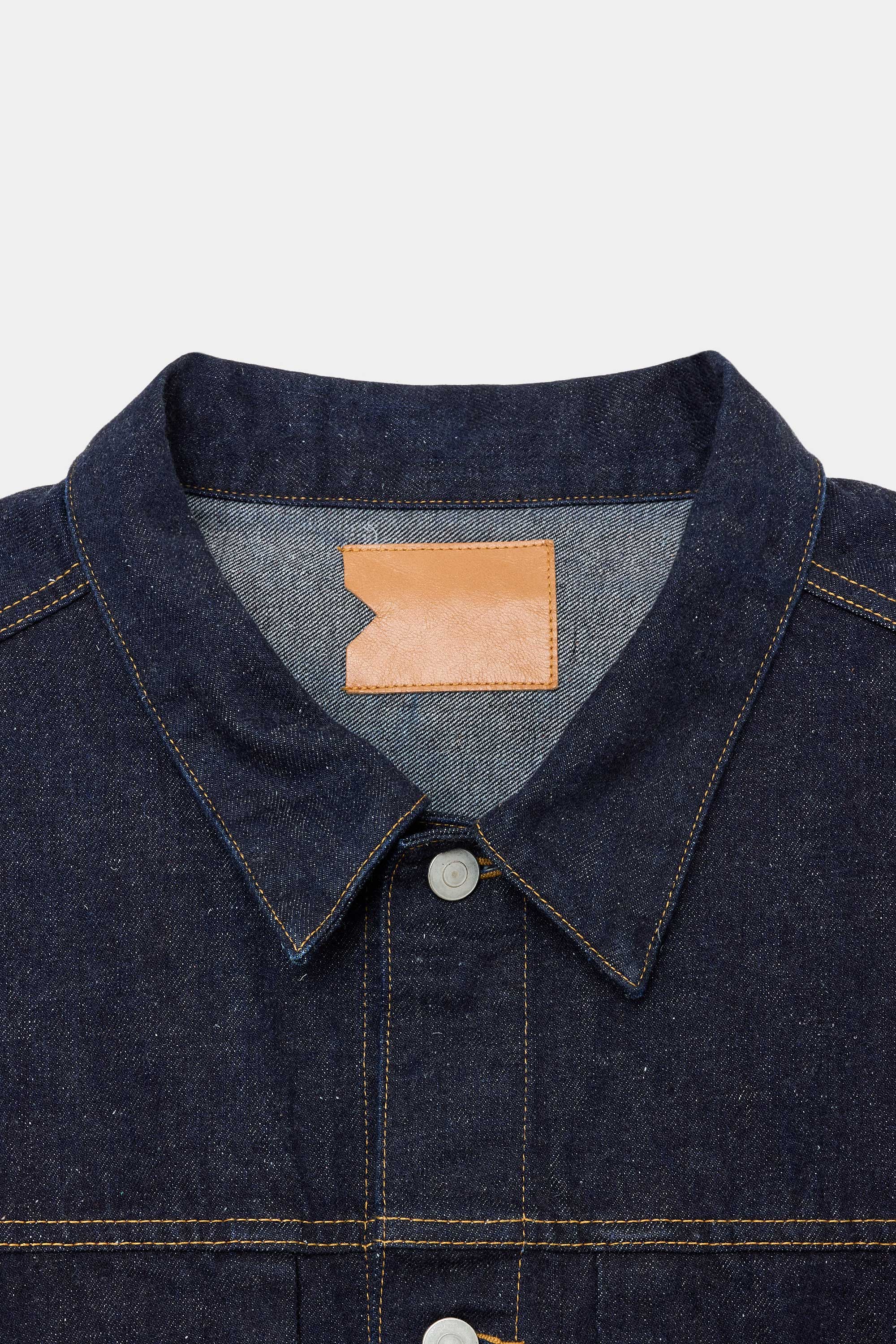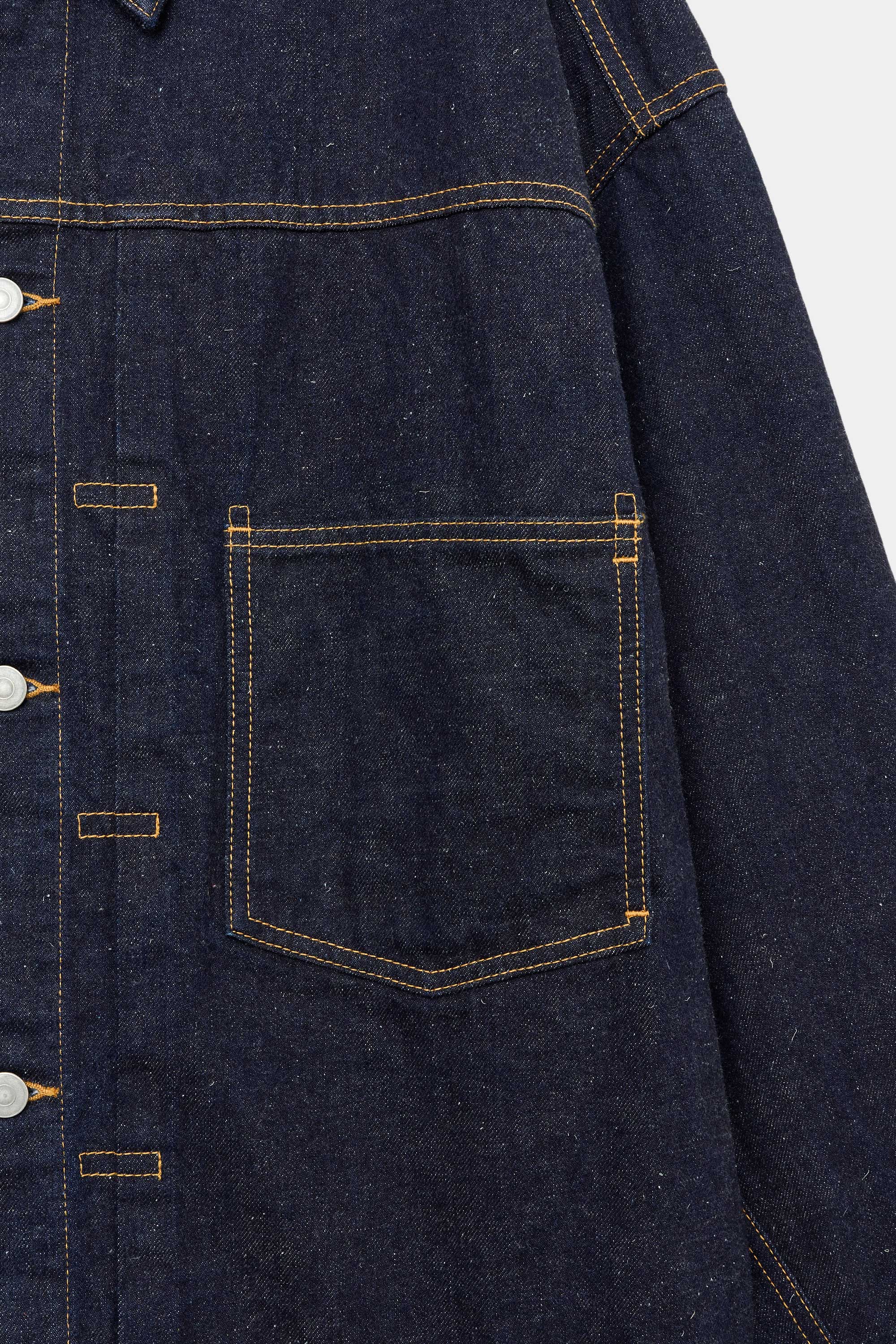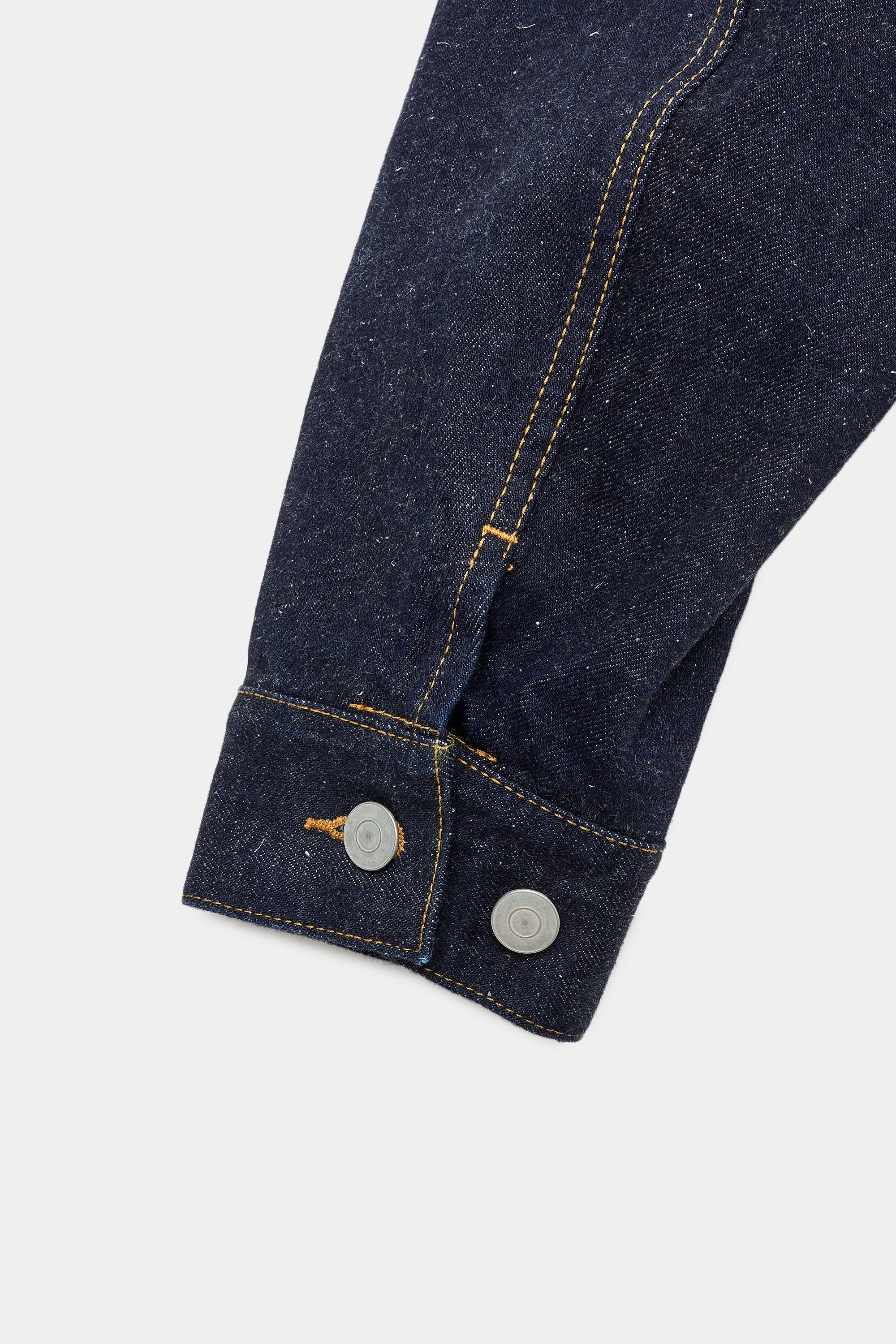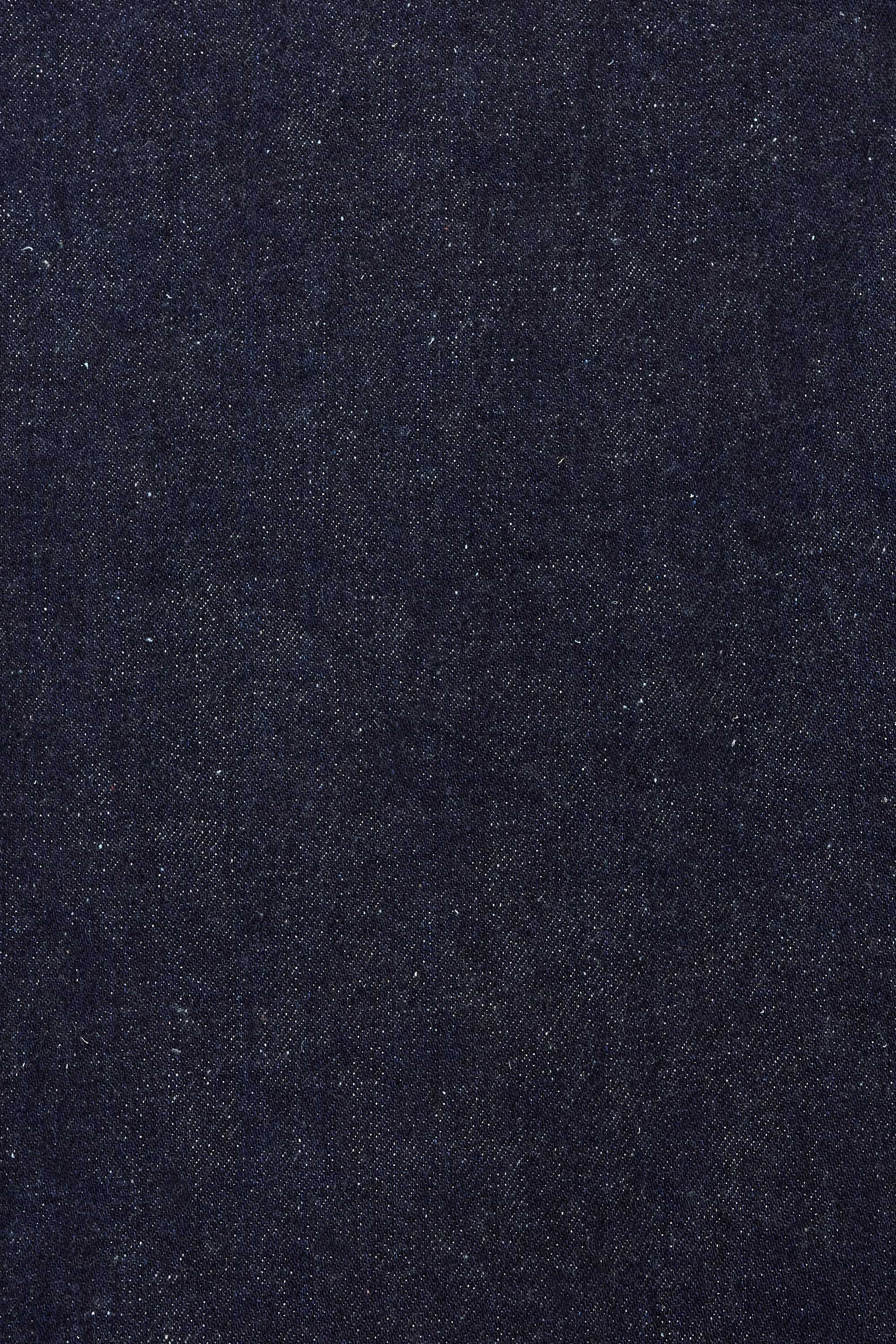 /
キモノ デニム マイナー ジャケット, Indigo
Design
A large denim jacket that can be worn comfortably. The design is sampled from both the 1st and 2nd types. The design is somewhere between the 1st and 2nd types. The chest pocket can be accessed from the top or the side. The silhouette is roomy in both shoulder and body width, and covers the body.
Recommended Comments
This denim jacket has a relaxed silhouette and a strong presence.
Just throw it on over a T-shirt or shirt to complete the look.
The silk-blend denim fabric has an expressive look, and although simple, the jacket has a strong presence. If styled as a set-up with the matching denim pants, you can enjoy a sophisticated adult denim style.
Product Number/Product Name
Product No.:A23A-06BL01C
Product name:KIMONO DENIM MINER JACKET
84% ORGANIC COTTON
16% SILK(KIMONO RECYCLE)
The warp is made of organic cotton dyed with indigo rope, and the weft is made of silk blended from recycled kimono. For the weft, silk made from recycled kimono is blended. There are many kimonos that were once sold in large quantities and are now in secondary distribution, but many of them are in difficult colors and conditions to sell. These kimonos were turned back into cotton form by a warping machine and blended with cotton. This process has resulted in silk neps in some places, which enriches the expression of the fabric and adds to the soft feel of the silk.