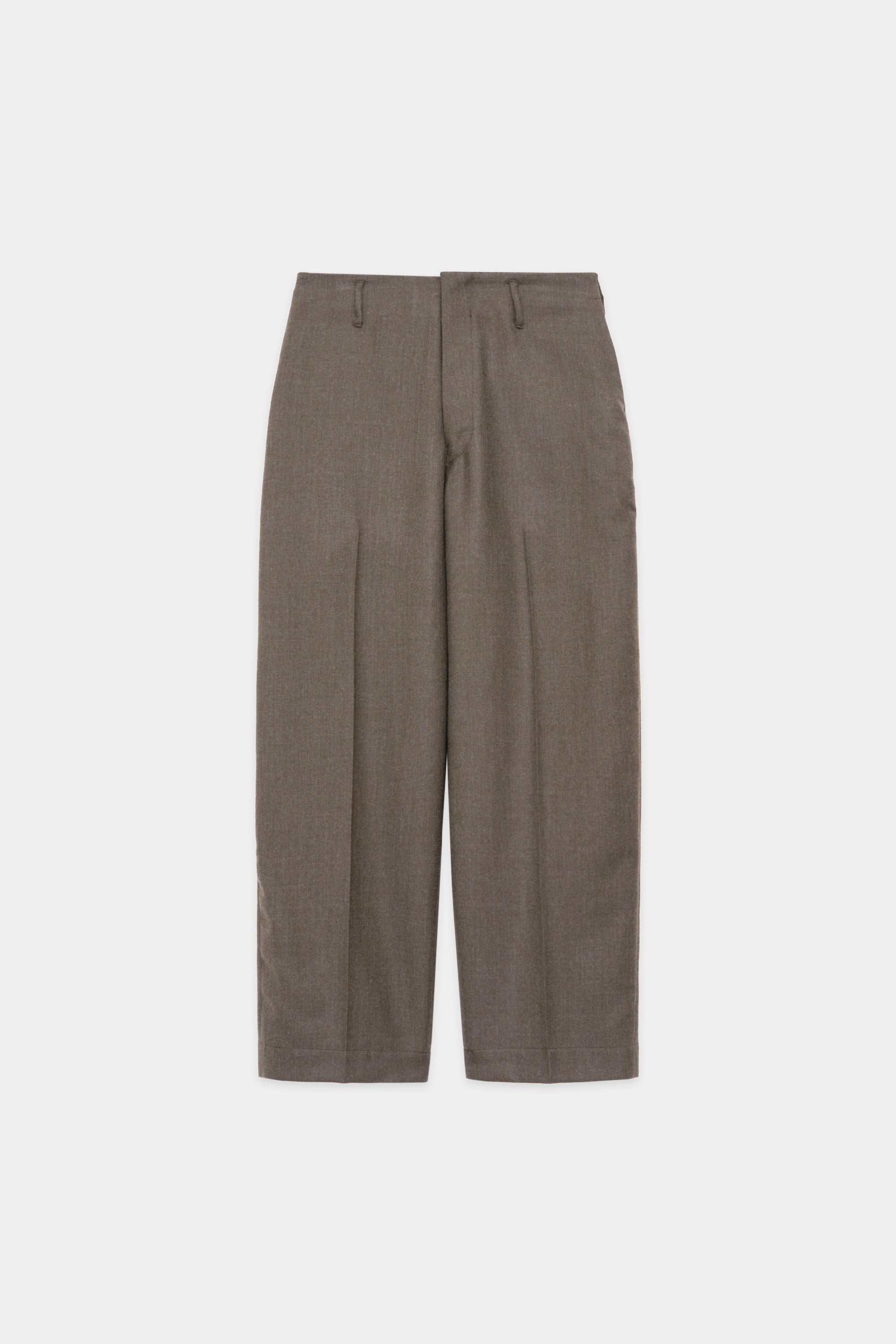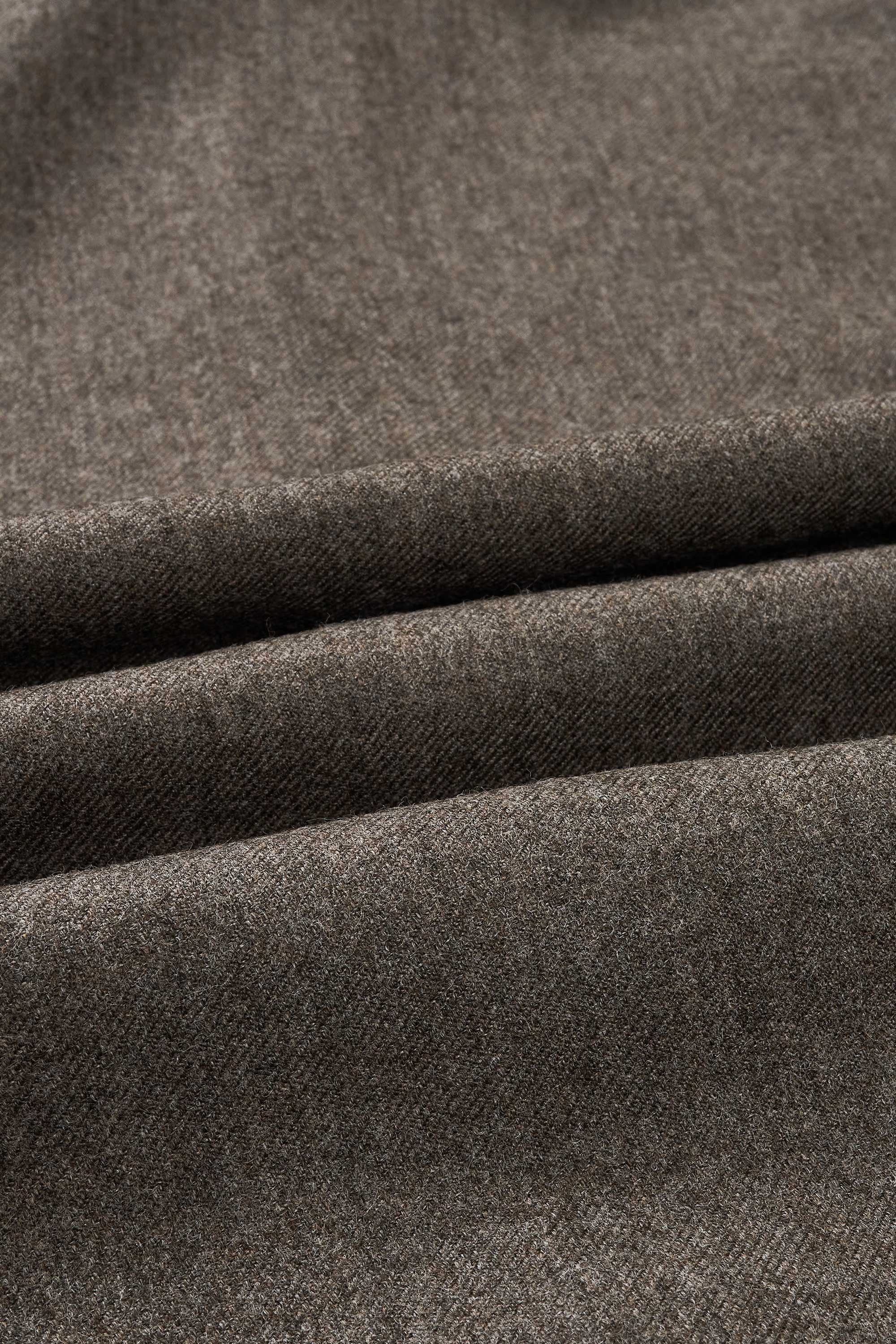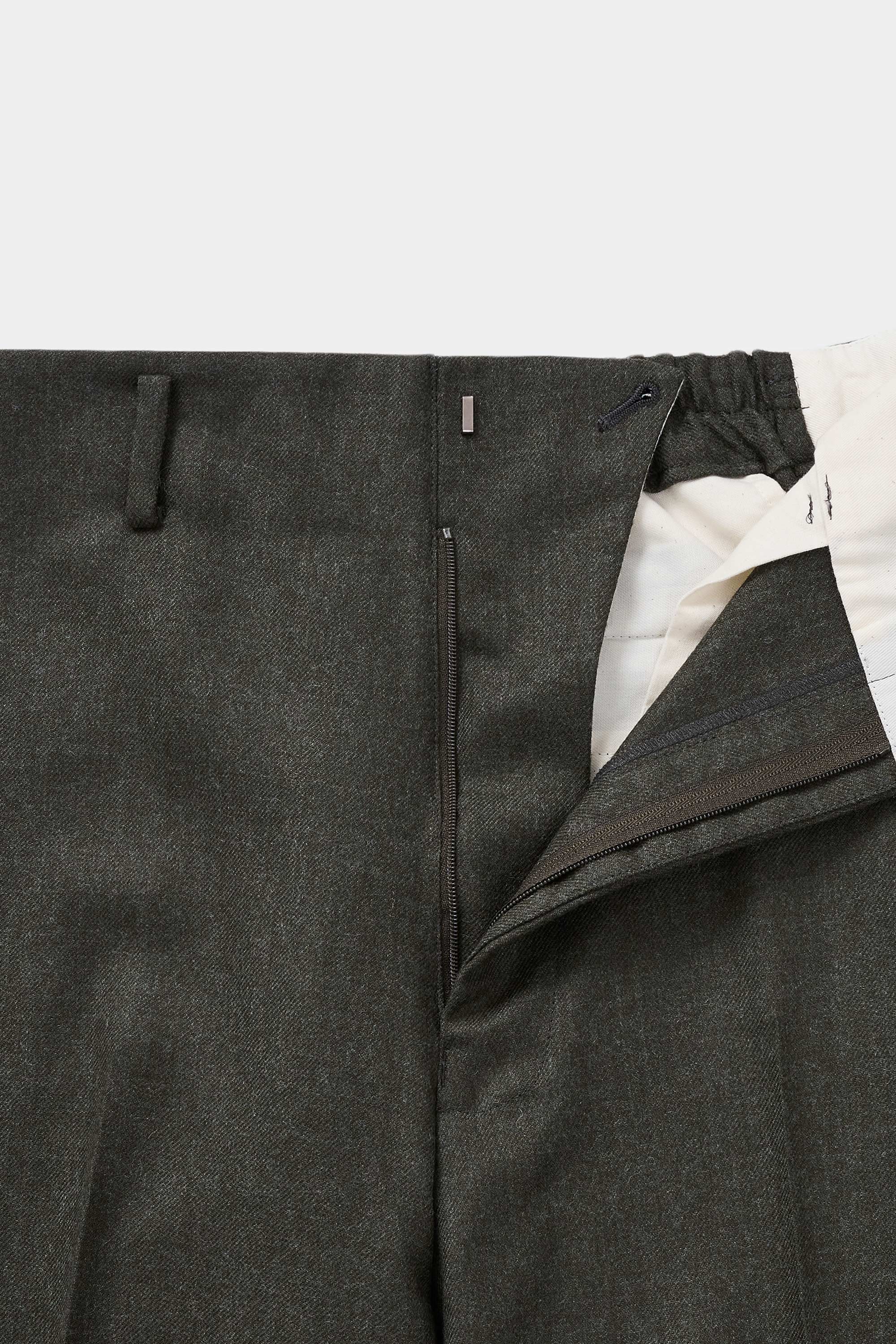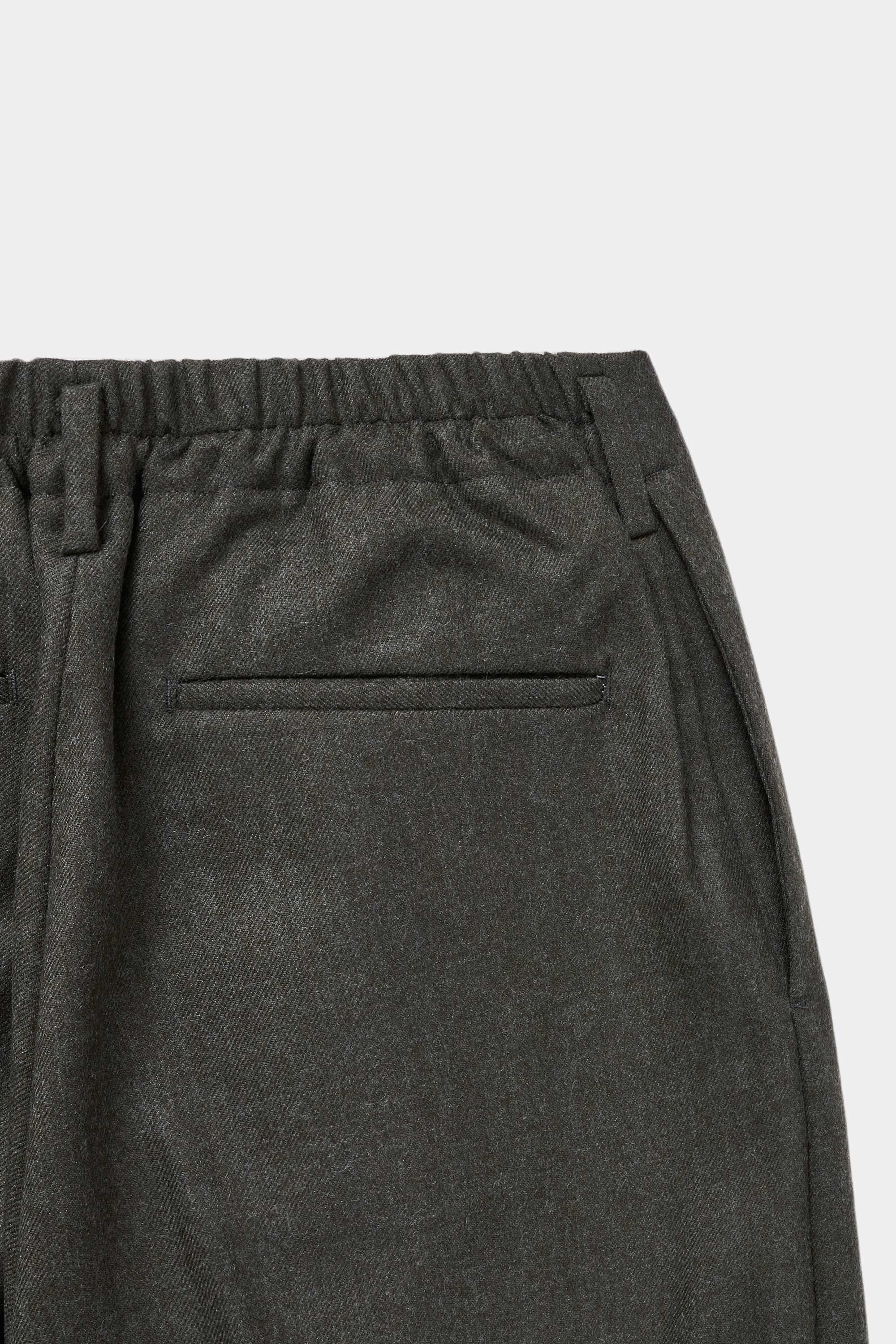 /
2/48 Wool Soft Serge Stitchless Trousers, Black
Design
Newly designed trousers that revitalize the waist region. When worn tucked-in a different look from the usual can be enjoyed. The belt area continues down from the body without the need for switching, and not only features zero stitching but doesn't even have a center button. The clean design can be upgraded to an even more refined outfit via simple combination with a shirt or cutsew.
The silhouette is based on the staple Marka 2 Tuck Cocoon Fit, with spreads out from waist to sleeves while tapering down; the front tuck has then been removed, and the sleeves widened out a little. Elastic has also been added around the back of the waist for additional comfort.
Recommended Comments
Newly designed trousers that allow for a stylish tuck-in style, with a deep rise and clean waist specifications.
Easily styled with both big and compact tops, and can be paired with footwear from sneakers to leather shoes. We also offer shirt coats and jackets made in the same material, allowing you to enjoy differently coordinated outfits depending on your mood.
100% WOOL
Surge, woven from wool #48 twin yarn in a twill weave, is an attractive fabric with a lustrous surface and gentle softness. When you pick it up, you will be reassured by its firmness, but at the same time, you will be surprised by how light it is when you wear it.