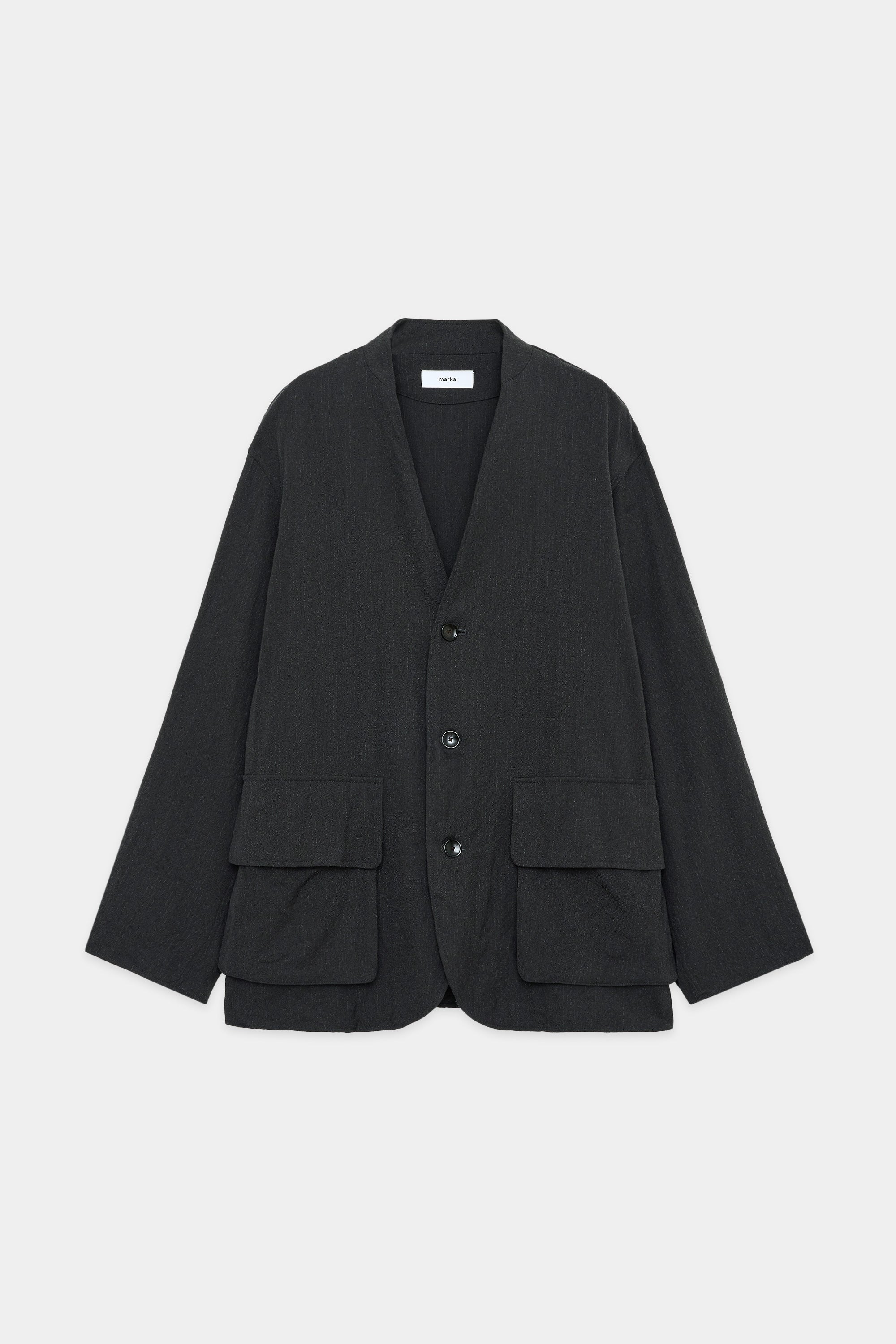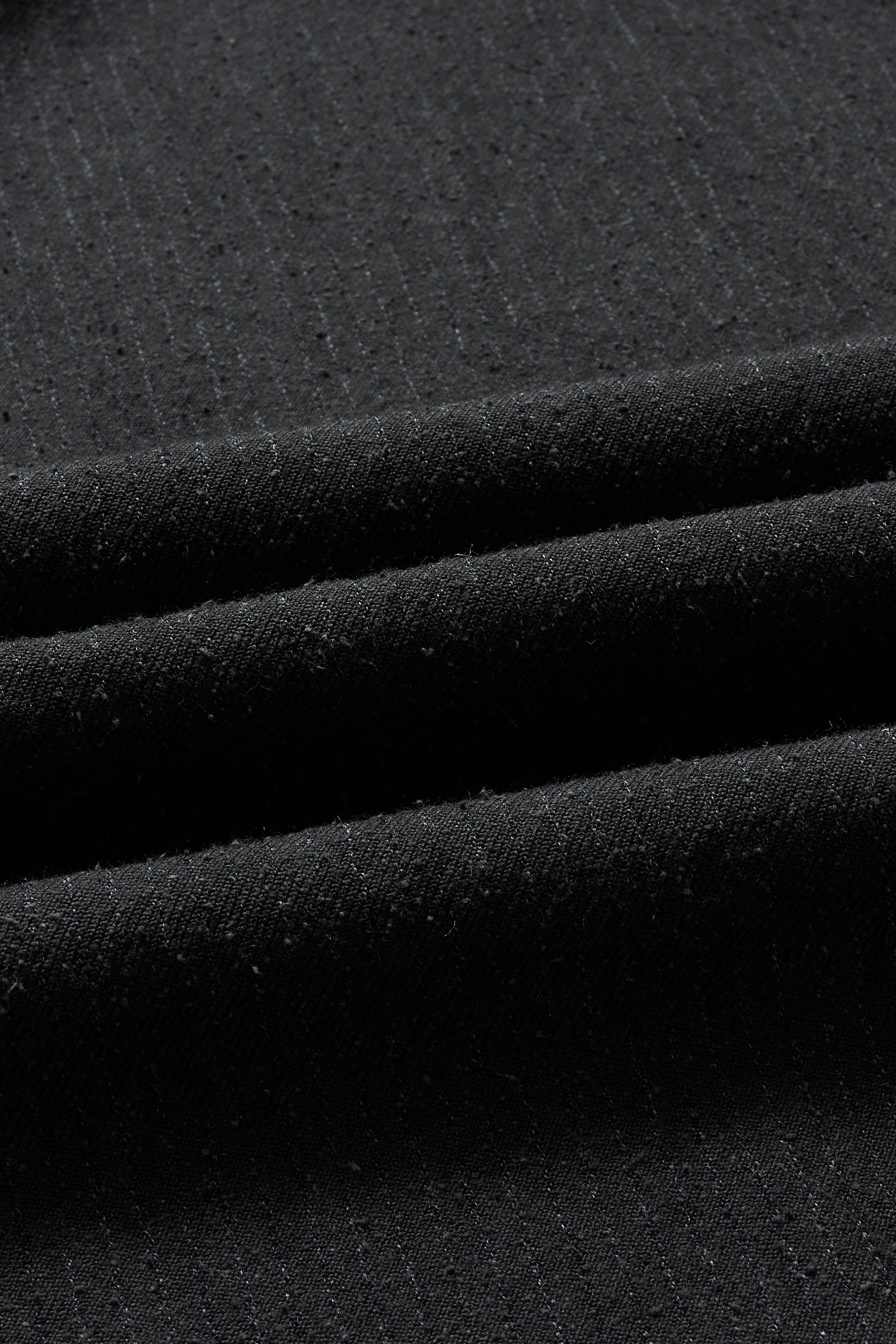 /
ウールシルクネップストライプ フィールドマンジャケット, Gray
Design
This is an arrangement of marka's standard lapel-less jacket. The deep flaps of the gusseted pockets on both hips give the jacket a distinctive design with elements of military and outdoor wear. The jacket is finished with a good fusion of elegance and casualness. The one-washed finish gives this item an appealing texture that will blend in with your figure from the moment you start wearing it.
The silhouette is moderately loose and the lapel-less design allows you to wear it as casually as a cardigan.
Recommended Comments
This shirt jacket makes you want to put your hands in the pockets. The large pockets are just the right amount of casual. The gusseted design provides a surprisingly high level of storage capacity, which is also a nice point. The blurred stripes and the nep look create the mood of a classic item that looks like something you would find at a thrift store.
Of course, this jacket can be worn with a clean shirt, but we also recommend wearing this jacket with a T-shirt and rolled-up sleeves for a casual look.
52% WOOL 48% SILK
This serge uses wool for the warp and noil silk for the weft. The supple firmness of the wool and the nep, characteristic of noil silk, give the overall appearance of a moderately casual look. The stripe pattern has a different look with a different pitch for GRAY and NAVY. The stripes have a blurred line, so they are easy to wear and have few quirks.