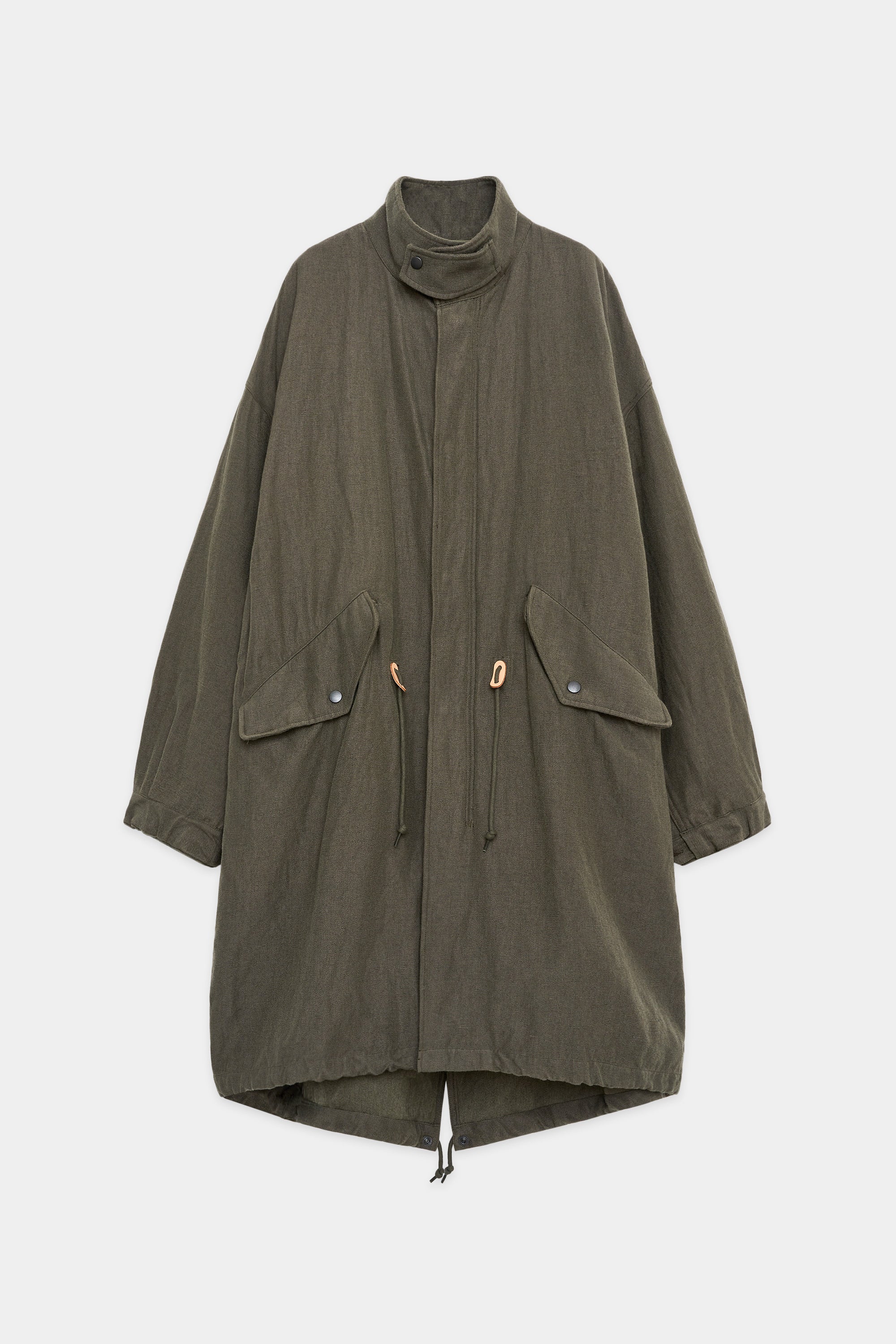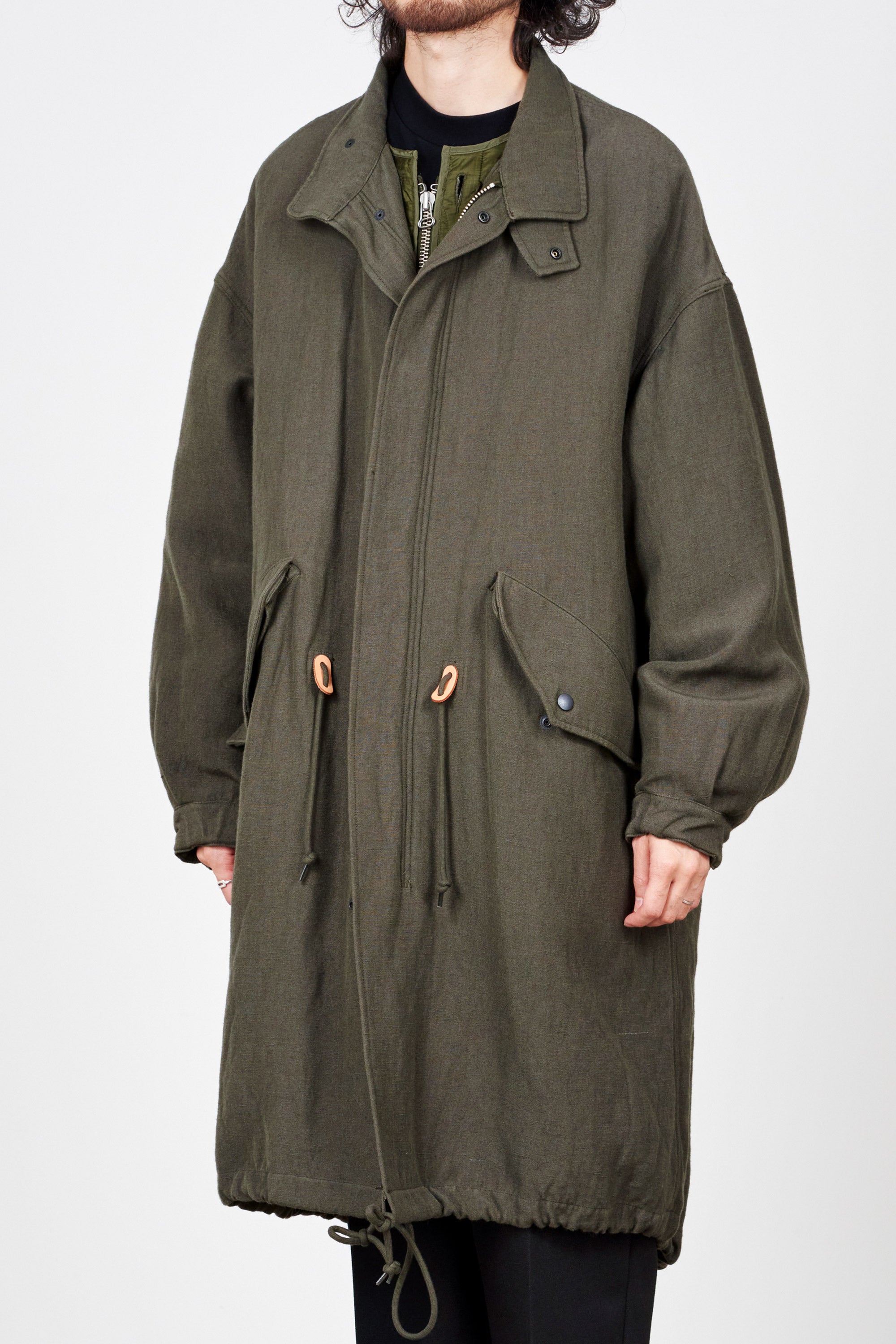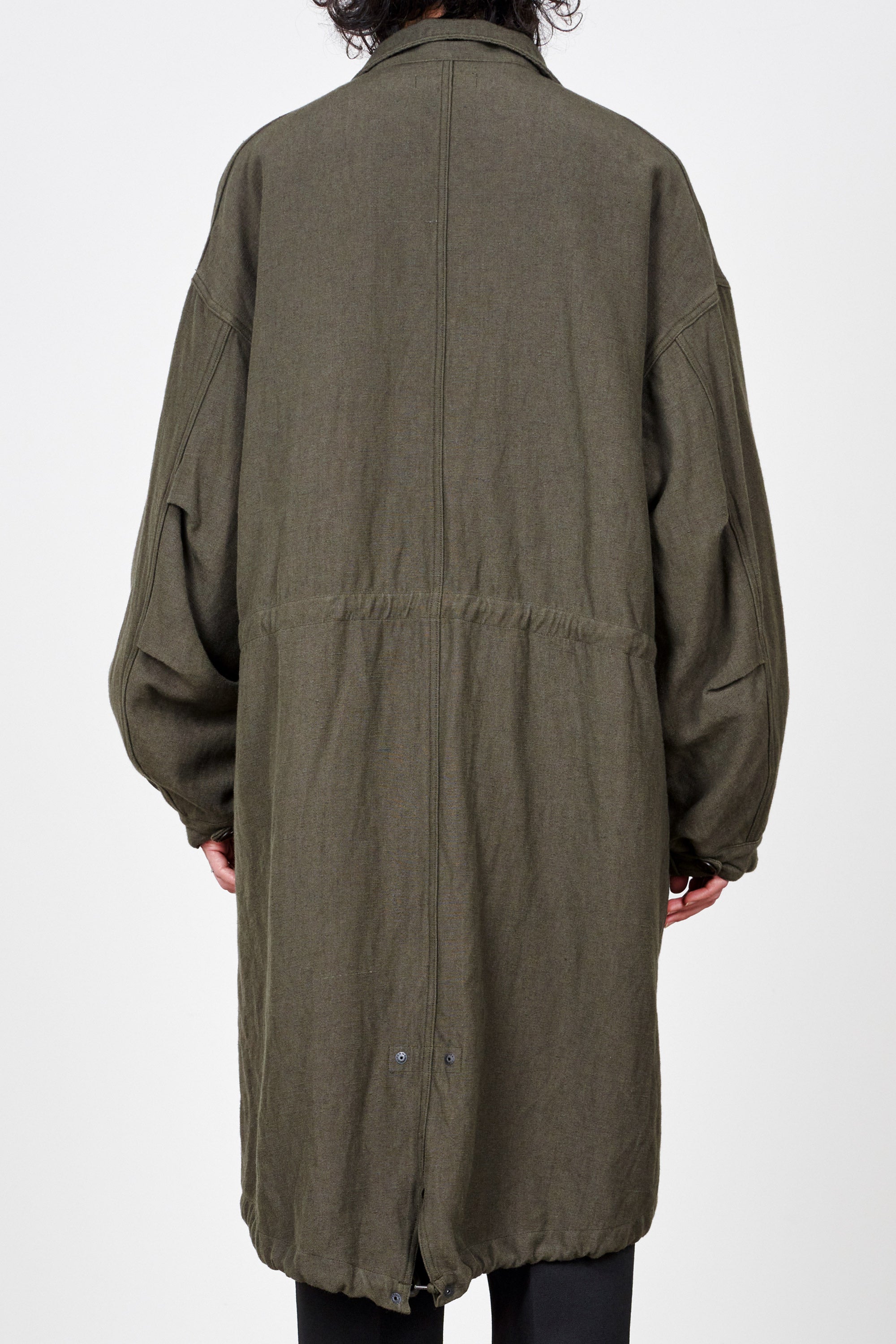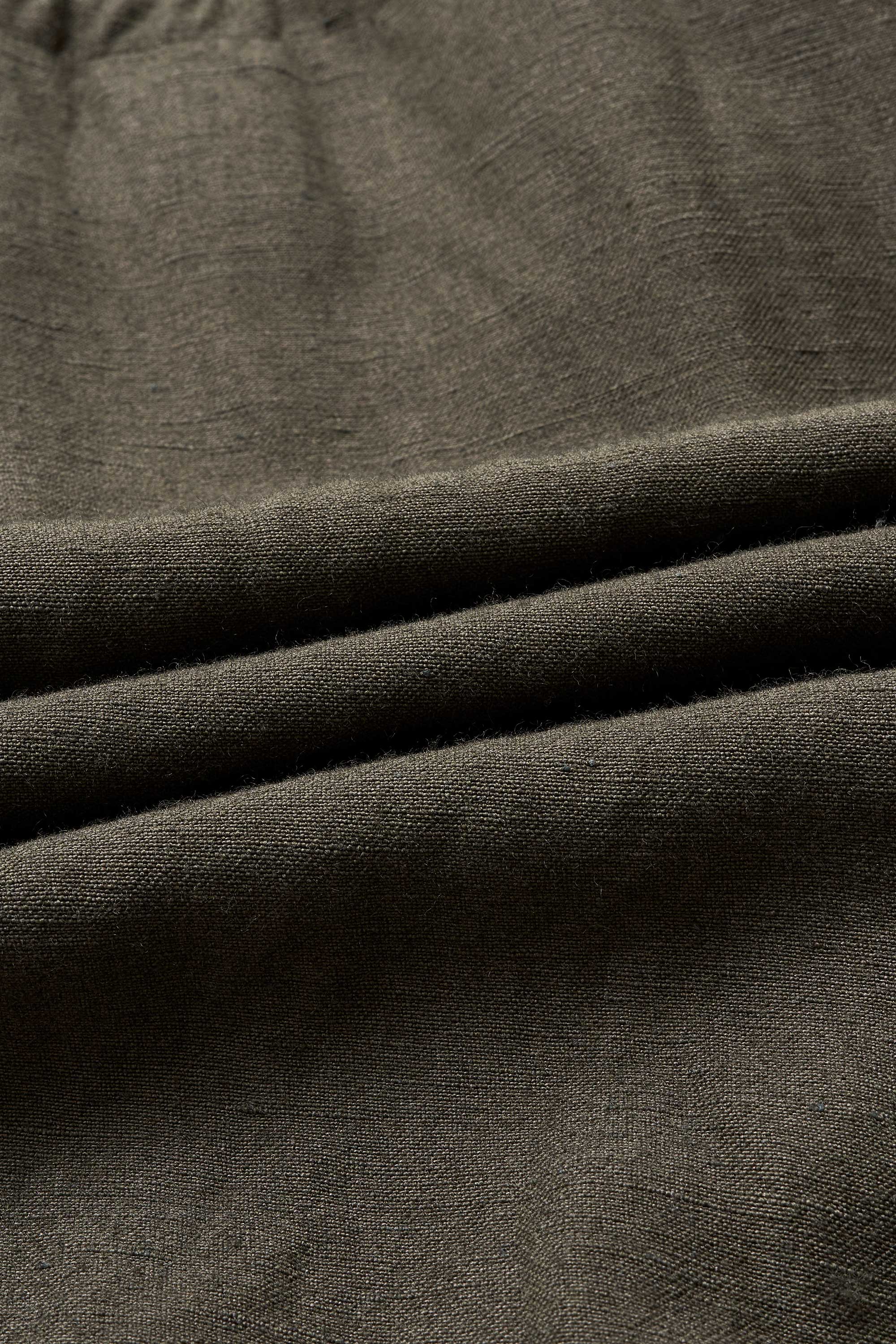 /
ウール リネン バックサテン モッズパーカー, Olive
Design
The design is based on the U.S. Army's M-65 fishtail parka, but made modern and easy to wear. The collar has been arranged as a stand collar, and tabs have been added to create an original design for a more masculine look.
The silhouette is based on the "FIELD JACKET SHORT" that is a standard item of MARKA, and the length is lengthened as it is. While the silhouette is quite loose and voluminous in both shoulder and body width, it is arranged to fit even those with slender shoulders by adding shoulder slopes. The silhouette has an oversized feel like old clothes, but is easy for anyone to wear.
It comes with a cotton liner that can be detached with a button. The sleeves are made of 100% wool with tight-fitting ribs for added warmth. Furthermore, by attaching a patch pocket to the front, it is designed to be worn as a stand-alone item as well.
Recommended Comments
The M-65 fishtail parka has been selling at high prices in the vintage clothing market for the past few years. The simple design makes it an easy-to-wear item, but the military details scattered throughout make it a strong statement.
The use of a blend of linen and wool gives this item a look that is completely different from that of vintage clothing, allowing for an original look and feel. The use of linen, which was often used in European military items, is another unique point that skillfully blends US and Euro elements.
The attached liner can be worn as a stand-alone item, making this one piece of clothing as useful as two outerwear pieces. In warmer seasons, it can also be worn as a spring coat without the liner, which is another reason why we recommend it for its long wearable period.
Product Number/Product Name
Product No.:M22C-10CO01C
Product name:WOOL×LINEN BACKSATIN MODS PARKA
62% WOOL 38% LINEN
Back satin with wool for the warp and linen for the weft. The reverse side of the fabric has a different expression, with the linen on the front and the wool on the back. Aiming for a vintage-like material feel, we have created a look by daring to leave the neps and fluff peculiar to linen, and then washed the fabric to give it a natural wrinkle and fluffiness. The wool warp yarn gives the entire fabric a sense of falling, which increases its elegance and adds warmth to the fabric. The coloring is also a key point, utilizing the difference in dyeing between linen and wool to create a deep, flickering hue.