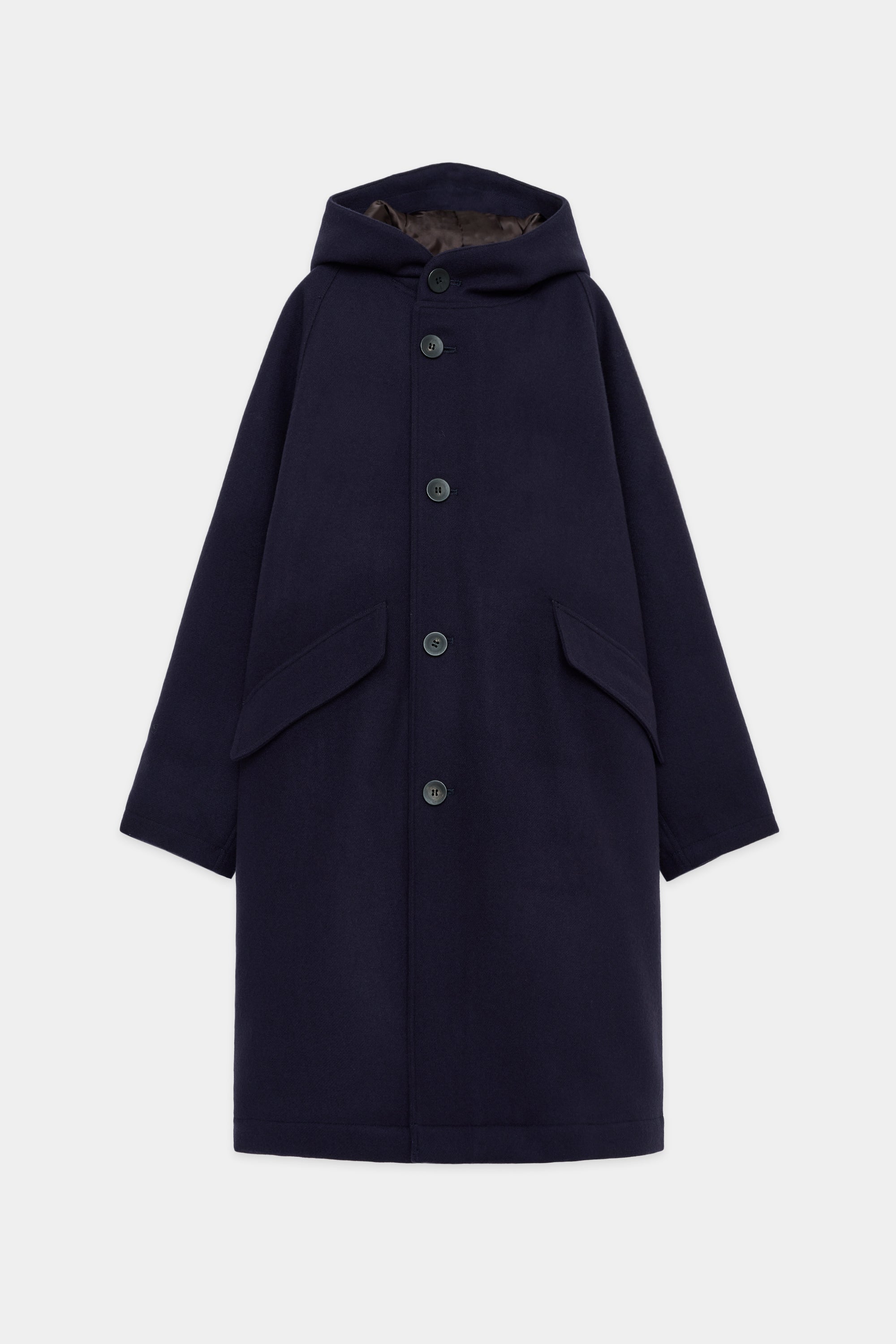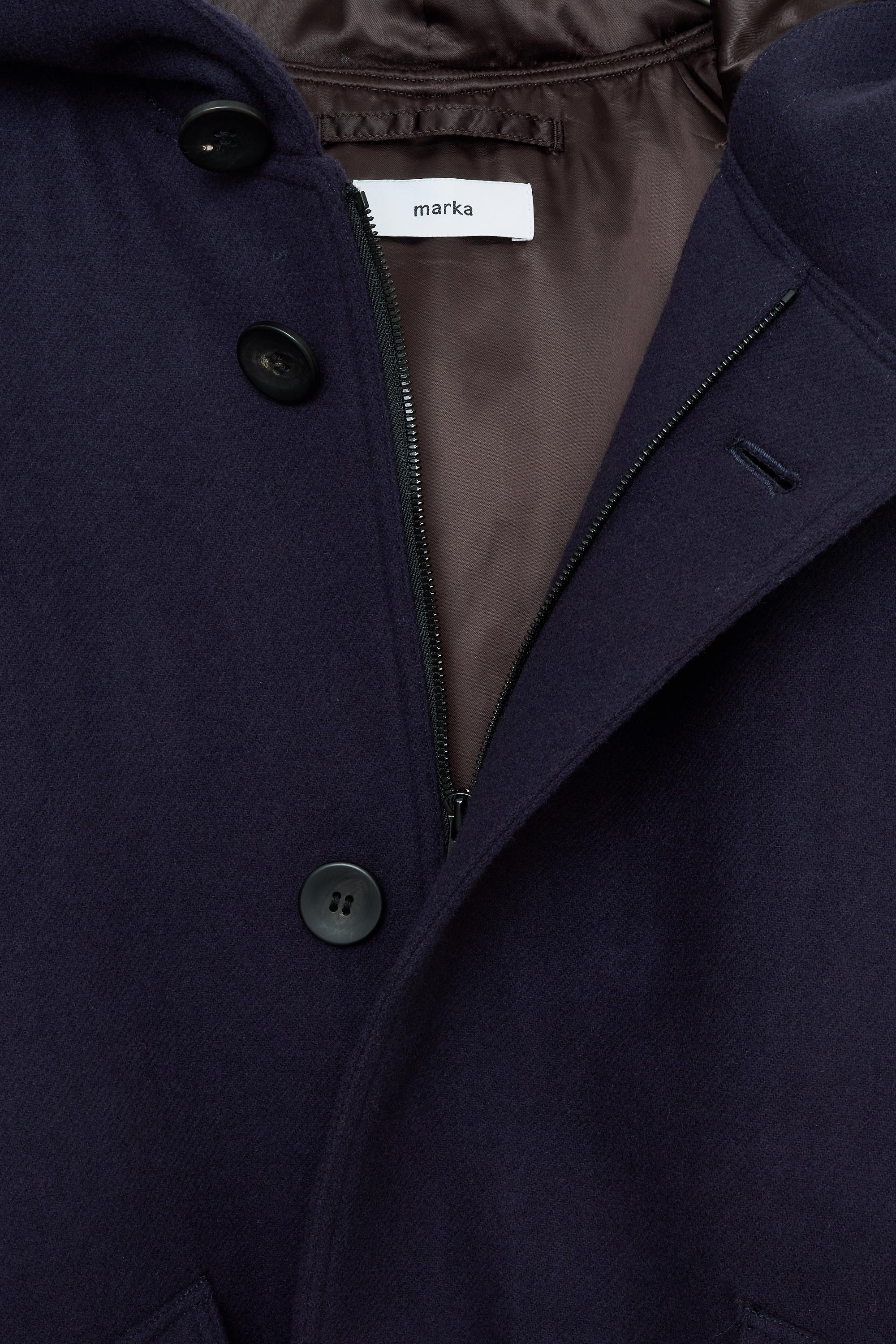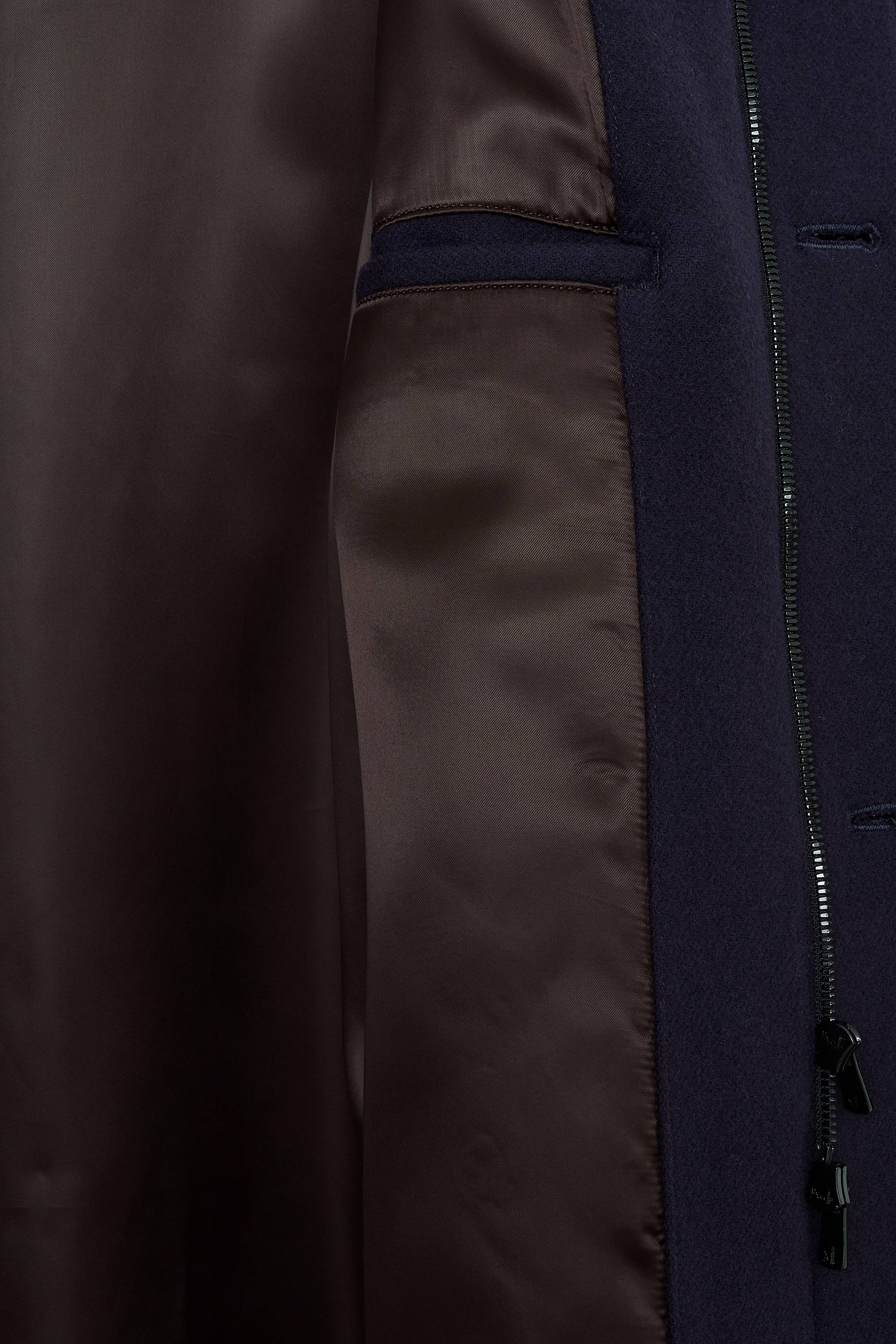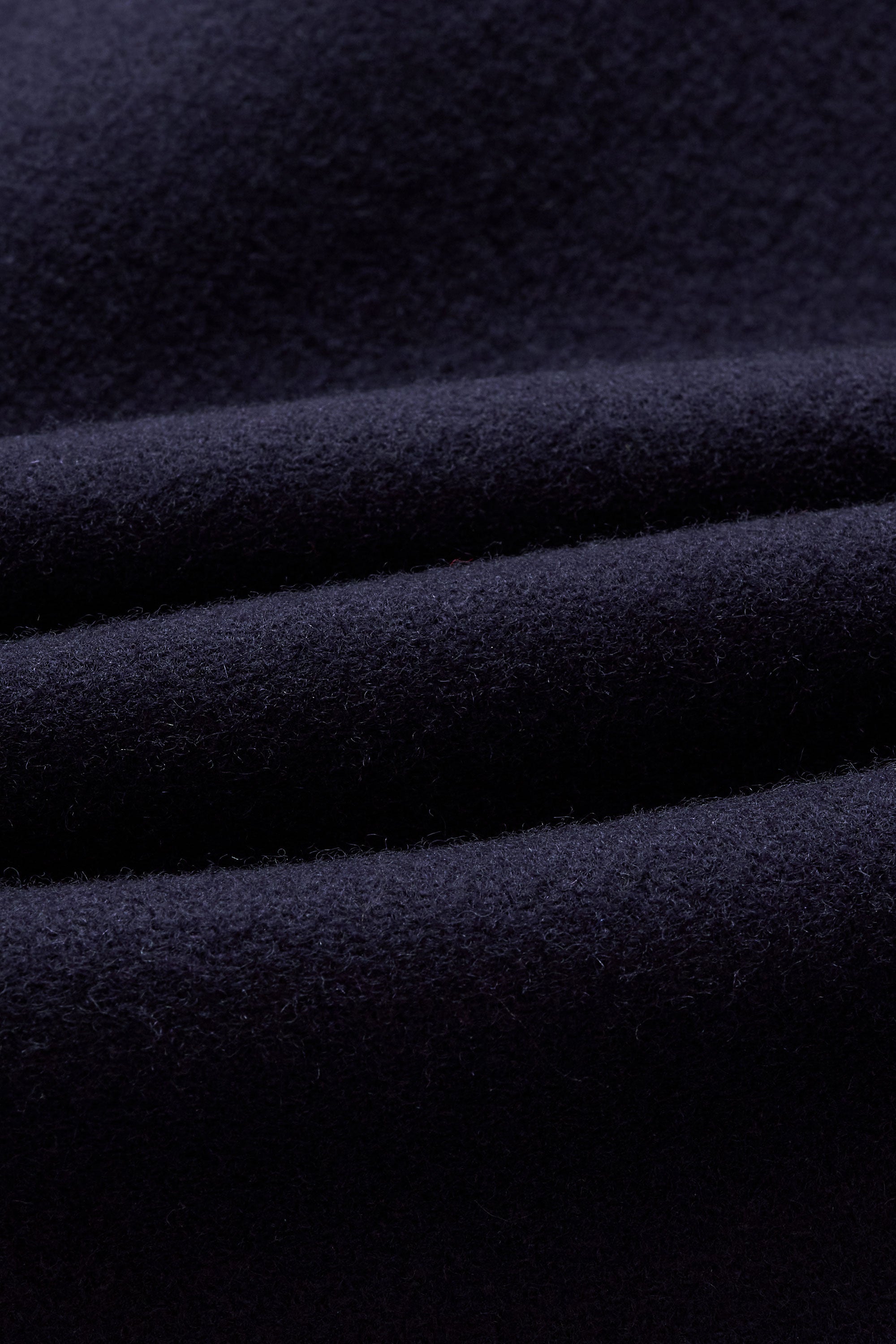 /
SUPER120's ウール ダブルクロス デッキ パーカー, Navy
Design
A military deck parka reworked in the marka style.
Elegant materials have been substituted and the length has been lengthened. The hood, large buttons, and flap pockets accentuate the simple design with minimal decoration. The front placket has a zipper that securely prevents wind from entering.
The silhouette is loose in both width and sleeve tube, but the raglan sleeves allow you to wear it without worrying about the width of your shoulders. The lining is made of thick cupro satin for smooth sleeve threading. The recycled polyester and cupro blend padding is moist and soft without interfering with the quality of the outer fabric, and has excellent warmth retention properties.
Recommended Comments
A military coat that can be worn elegantly.
While retaining the details of the deck parka used by the U.S. Navy, this coat has been rearranged into an elegant and mature item. The smoothness and beautiful luster of Super120's wool makes this coat easy to match with elegant styles, while the rugged military-derived mood is just right.
The simple design has a wide range of versatility to match any outfit. The hood gives it a solid sense of volume, and it is a nice point to be able to complete a coordinated look just by wearing it.
Product Number/Product Name
Product No.: M22C-14CO01C
Product name:SUPER120's WOOL DOUBLE CLOTH DECK PARKA
100% WOOL
This jacket is made of fine Super120's wool. It has a smooth touch that does not prickle even the sensitive skin of Japanese people. As the name "double" implies, the double cloth woven with such material has a front side and a back side, which are joined together by a medium yarn. The cavities created in the fabric enhance the heat retention properties of the fabric. The use of high quality materials adds lightness and suppleness to this warm and easy-to-wear fabric.