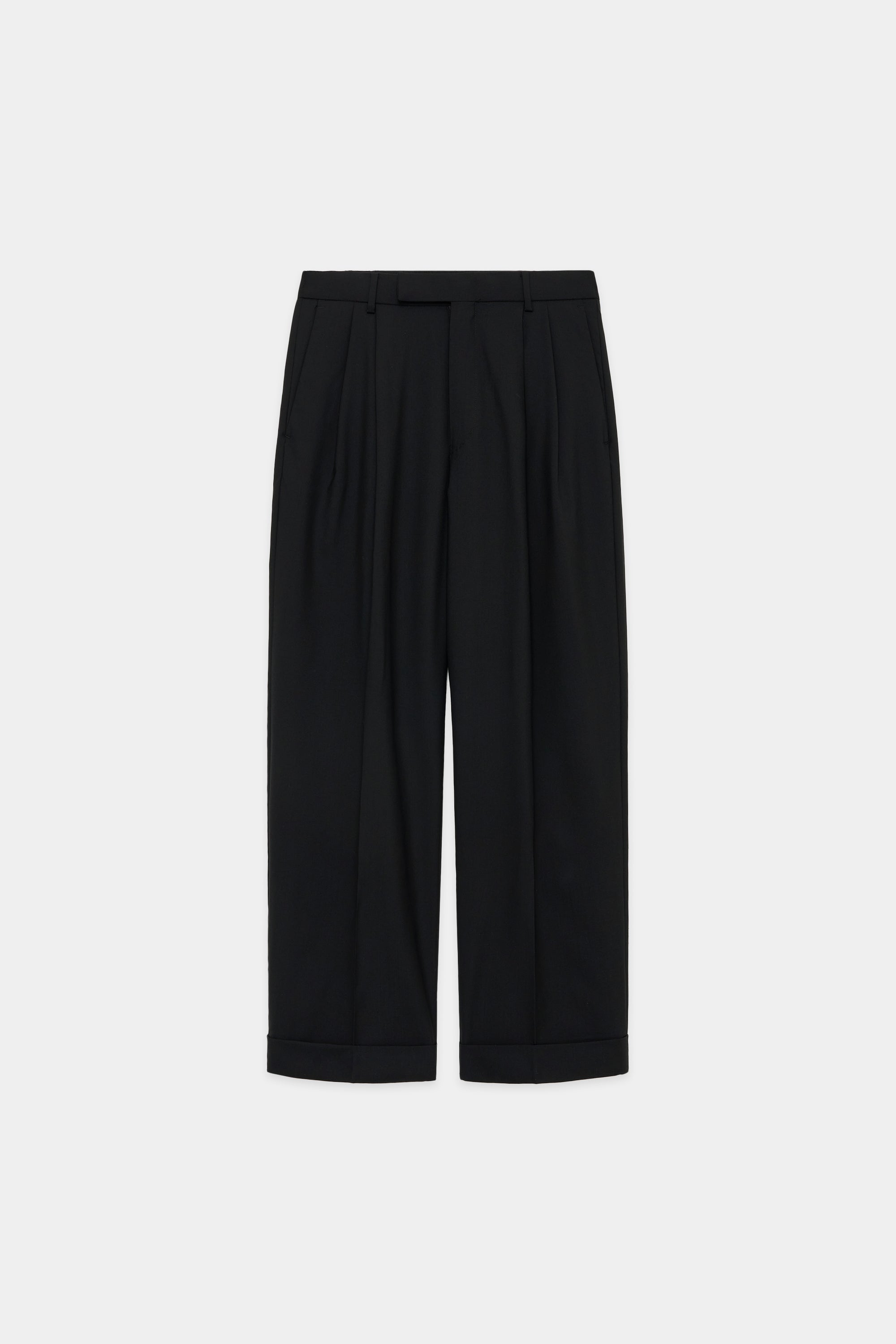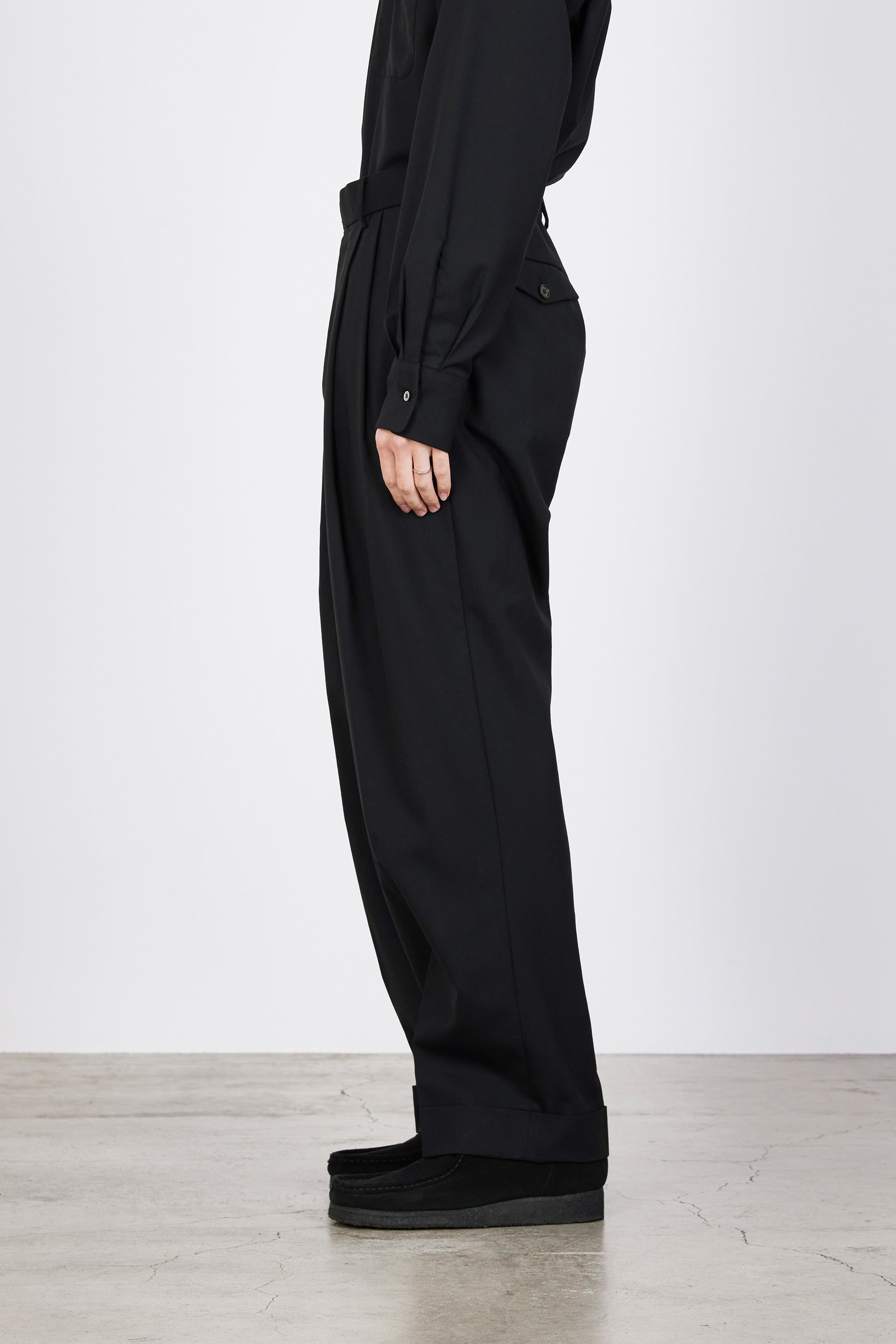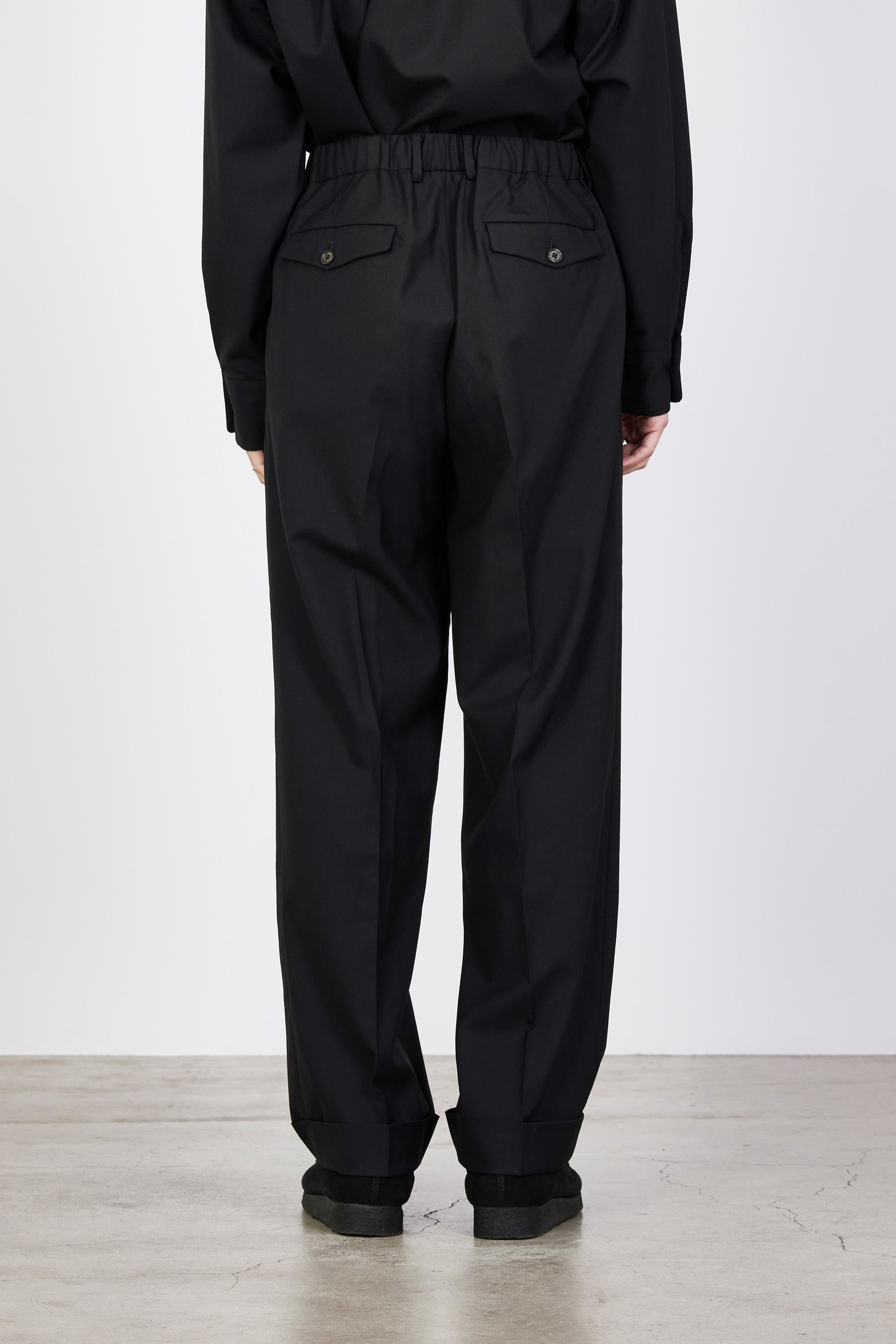 /
SUPER 120'S WOOL TROPICAL DOUBLE PLEATED CLASSIC WIDE TROUSERS, Black
Design
The new MARKAWARE 'DOUBLE PLEATED CLASSIC WIDE TROUSERS' trousers have a clean silhouette that tapers towards the hem from a bulge around the waist due to the two tucks. The width of the hem is moderate and can be worn with a wide range of shoes, from voluminous sneakers to minimalist leather shoes.
The waist is elasticated at the back, designed to eliminate the hassle of resizing. They are also comfortable to wear, with less stress when sitting or bending over.
Recommended comment
Wool tropical with an adult elegance, lightness and breathability suitable for summer. This fabric is ideal for slacks and can be worn elegantly even in hot weather.
DOUBLE PLEATED CLASSIC WIDE TROUSERS" tailored in such a fabric is a wide, voluminous slacks clad in sophistication that is easy to wear for adults. This is a pair that works well when you want to add a strong statement to a coordinated look, and is also ideal for accentuating simple styling. The classic silhouette adds character to your outfits.
Item number: A23A-13PT01C
Item name: SUPER 120'S WOOL TROPICAL DOUBLE PLEATED CLASSIC WIDE TROUSERS
100% WOOL
The delicate wool called Super120's (17.5 microns) has a smooth touch that does not prick even sensitive skin. On the other hand, it is a well-balanced fabric with a firm firmness and a crisp composition. It also has the lightness and high breathability characteristic of wool tropical.
Wool is antibacterial, odor-resistant, highly water absorbent, and has the ability to regulate body temperature, making it ideal for spring and summer seasons. The fabric has been treated to prevent shrinkage, so it can be washed at home, including by hand.