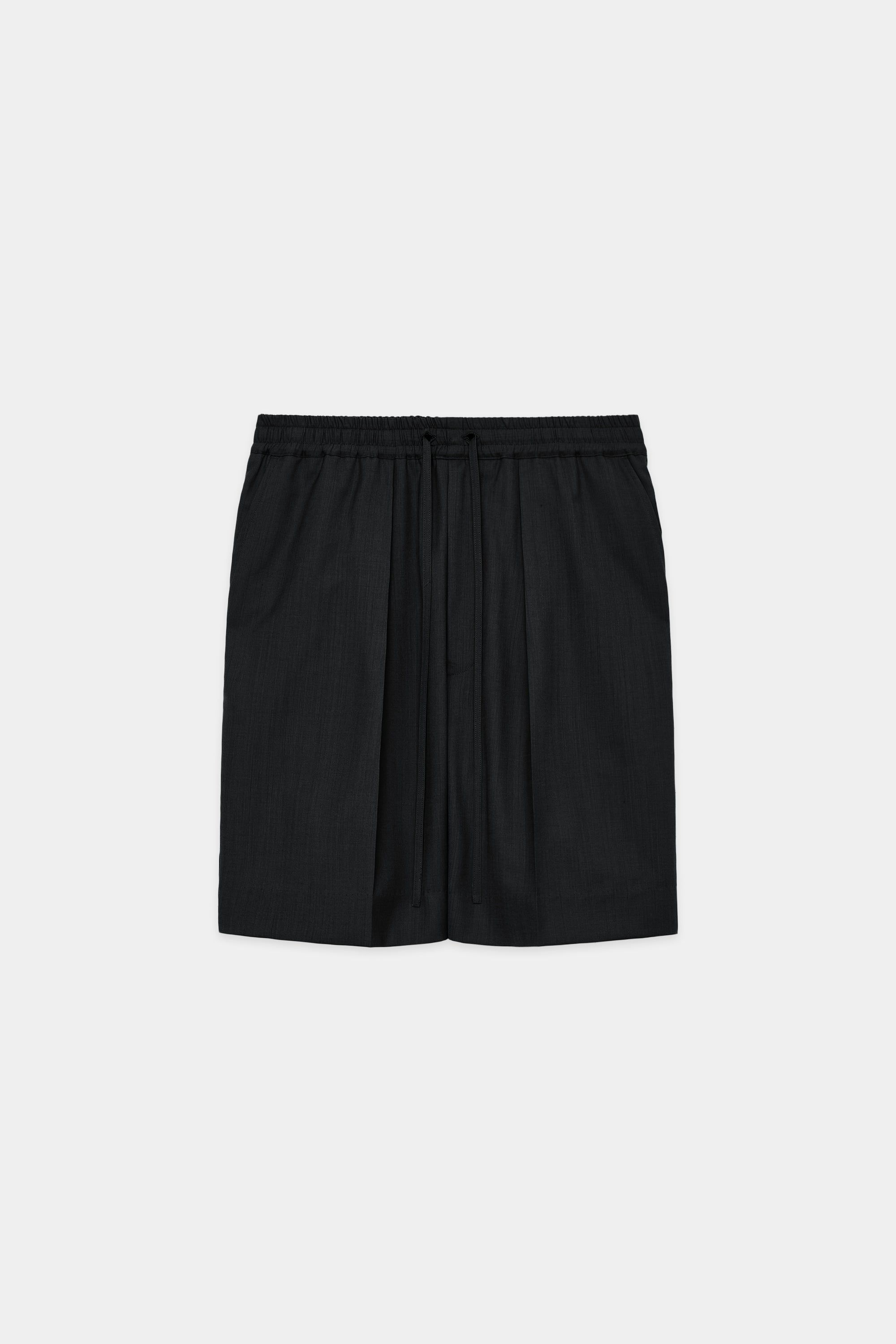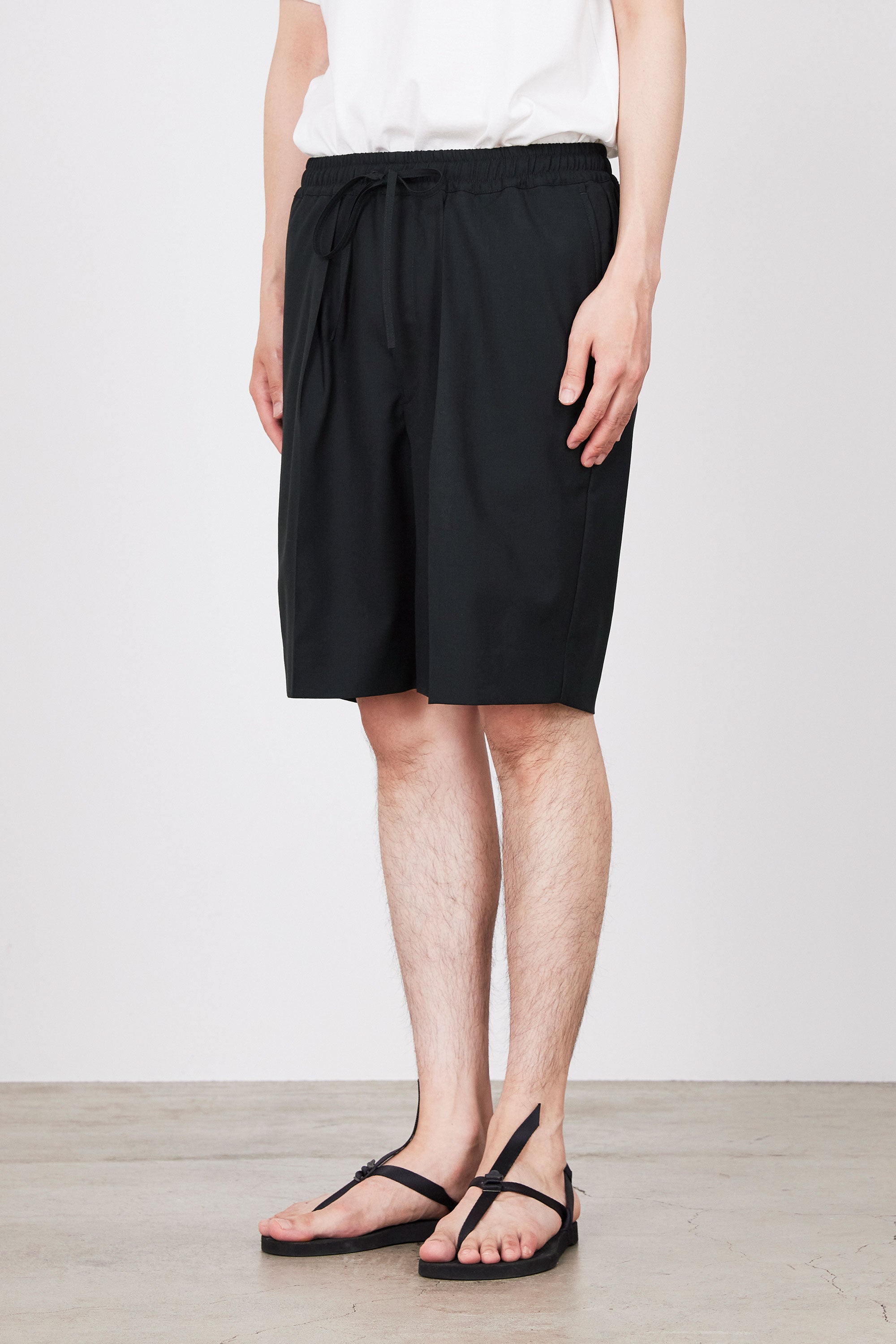 /
SUPER 120'S WOOL TROPICAL CLASSIC FIT EASY SHORTS, Black
Design
Shorts based on MARKAWARE's standard "CLASSIC FIT EASY PANT" with a bulging waistband. The waistband is designed to hold larger tops in place, and the length is knee-length. The appeal of these shorts is that they are easy to balance with tops. The tucked waist creates a three-dimensional silhouette.
The waist is easy to wear for a stress-free fit. The hip pockets have flaps and are designed with proper menswear details.
Recommended comment
These easy shorts combine the elegance of slacks with the casualness of shorts.
Wool tropical is a fabric used for men's wear that is comfortable even in hot weather. Shorts tailored with such a classy fabric sublimate casual wear with just the right amount of elegance.
They add a touch of elegance to any outfit, whether you wear them with a shirt or a T-shirt. The easy specification makes them comfortable to wear, and they are a piece that will enliven your summer fashion.
Item number: A23B-05PT01B
Item name: SUPER 120'S WOOL TROPICAL CLASSIC FIT EASY SHORTS
*The products in the images are samples. Specifications, processing and size may differ slightly from the actual product.
100% WOOL
The delicate wool, known as Super120's (17.5 microns), has a smooth touch that does not prickle even on sensitive skin. On the other hand, it is a well-balanced fabric with a firm firmness and a crisp fabric composition strength. It also has the lightness and high breathability characteristic of wool tropicals.
Wool is antibacterial, odour-resistant, highly absorbent and temperature-regulating, making it ideal for the spring and summer seasons.
Black is made from organic wool from Argentina and the other colours are made from non-mulesing wool from New Zealand. The fabric has been treated to prevent shrinkage and can be washed at home, e.g. by hand.