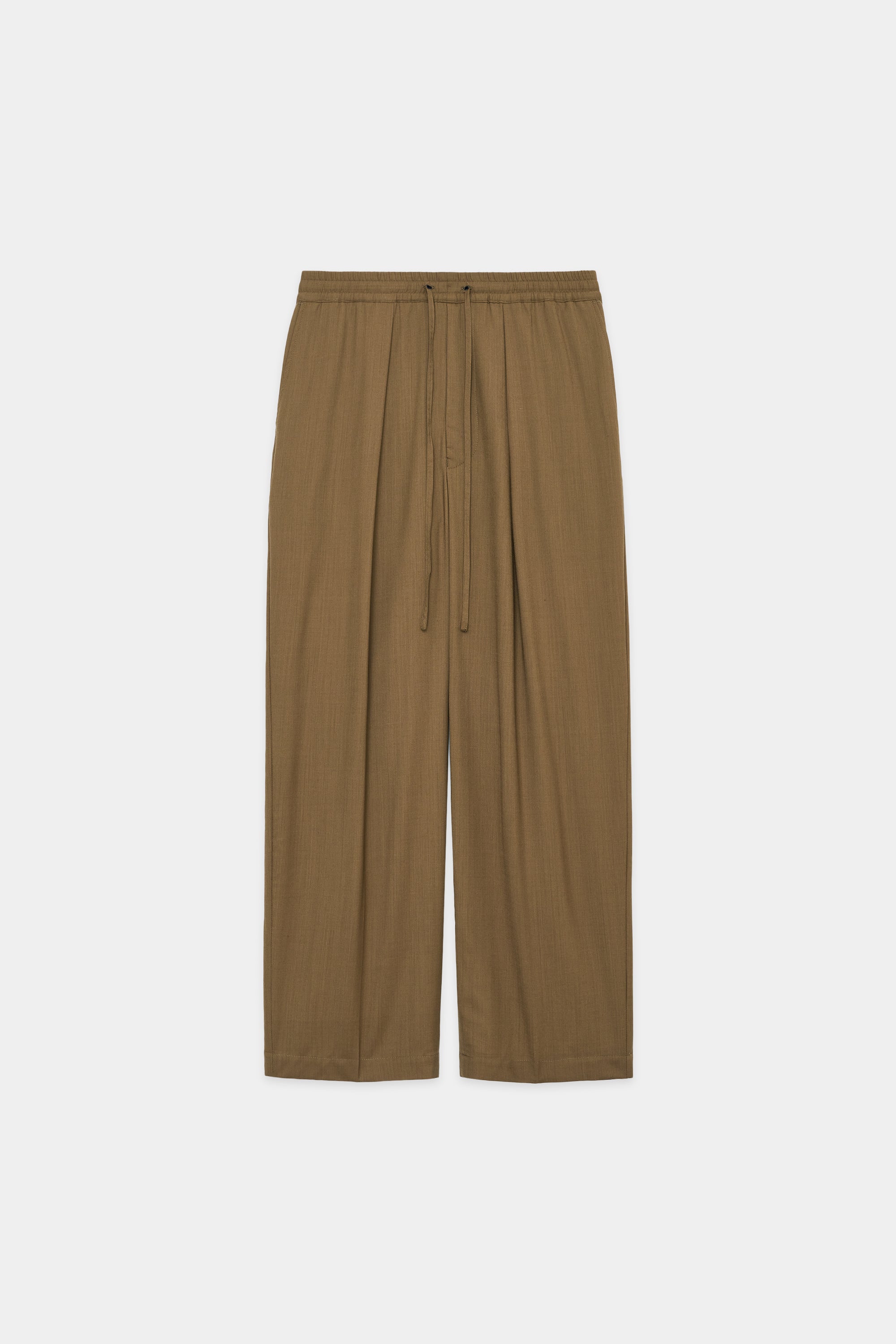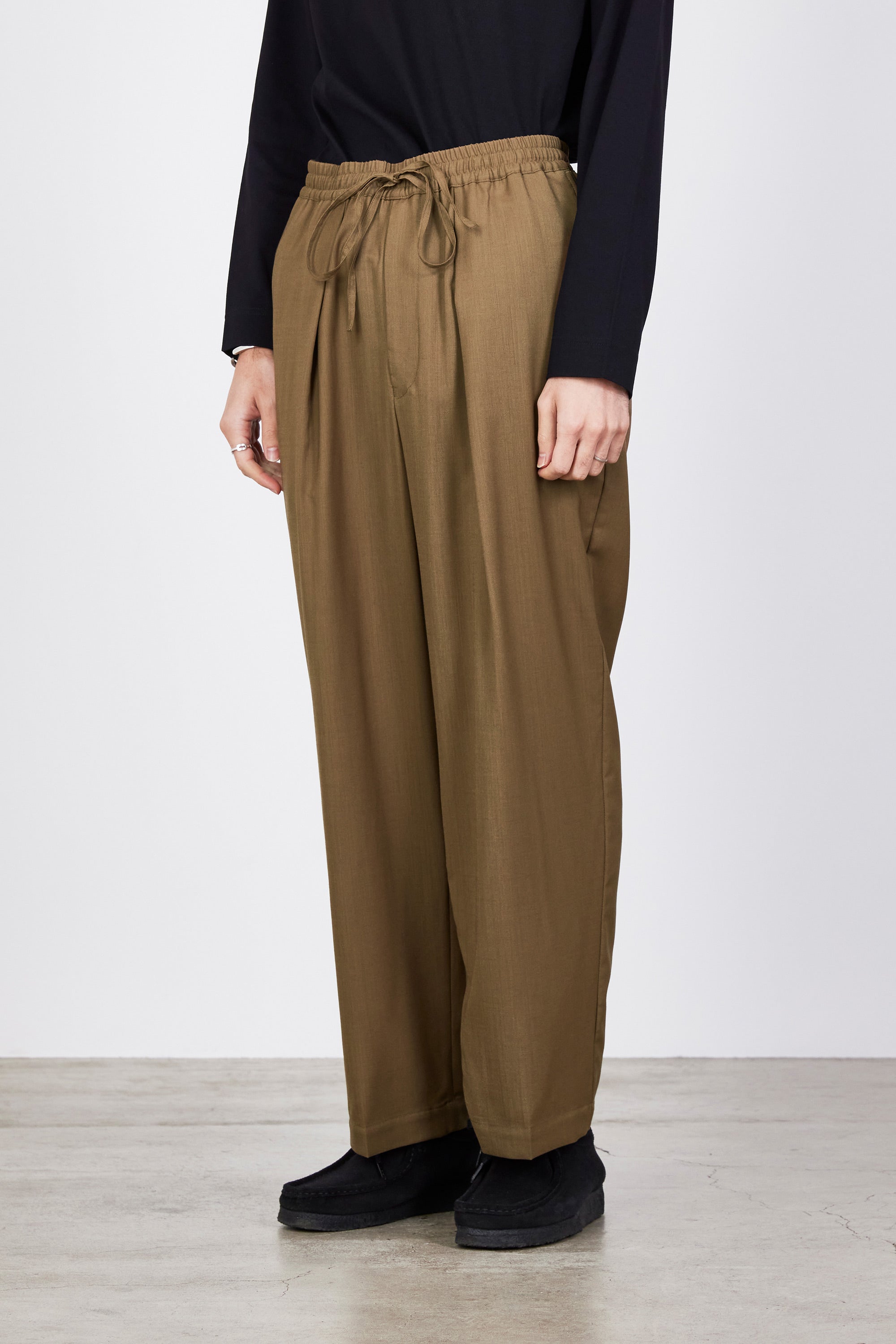 /
SUPER 120'S WOOL TROPICAL CLASSIC FIT EASY PANTS, Khaki
Design
The MARKAWARE standard "CLASSIC FIT TROUSERS" has a silhouette that tapers gently towards the hem, with a slight bulge around the waist. The tuck creates a three-dimensional effect when the trousers are worn, and the beauty of this design stands out even more as men's clothing. Compared to previous versions, the line has a fuller and more playful appearance at the knee. The waist is easy to wear and features a stress-free fit.
Recommended comment
Wool tropical with an adult elegance, lightness and breathability suitable for summer. This fabric is ideal for slacks and allows you to enjoy a crisp, tense look even in hot weather.
The CLASSIC FIT TROUSERS with their classic, universal lines have a mature silhouette. They are easy to co-ordinate and can be worn with compact or large tops. The fit is neither slim nor wide, but just right.
Item number: A23A-13PT03C
Item name: SUPER 120'S WOOL TROPICAL CLASSIC FIT EASY PANTS
100% WOOL
The delicate wool, known as Super120's (17.5 microns), has a smooth touch that does not prickle even on sensitive skin. On the other hand, it is a well-balanced fabric with a firm firmness and a crisp fabric composition strength. It also has the lightness and high breathability characteristic of wool tropicals.
Wool is antibacterial, odour-resistant, highly absorbent and temperature-regulating, making it ideal for the spring and summer seasons.
Black is made from organic wool from Argentina and the other colours are made from non-mulesing wool from New Zealand. The fabric has been treated to prevent shrinkage and can be washed at home, e.g. by hand.