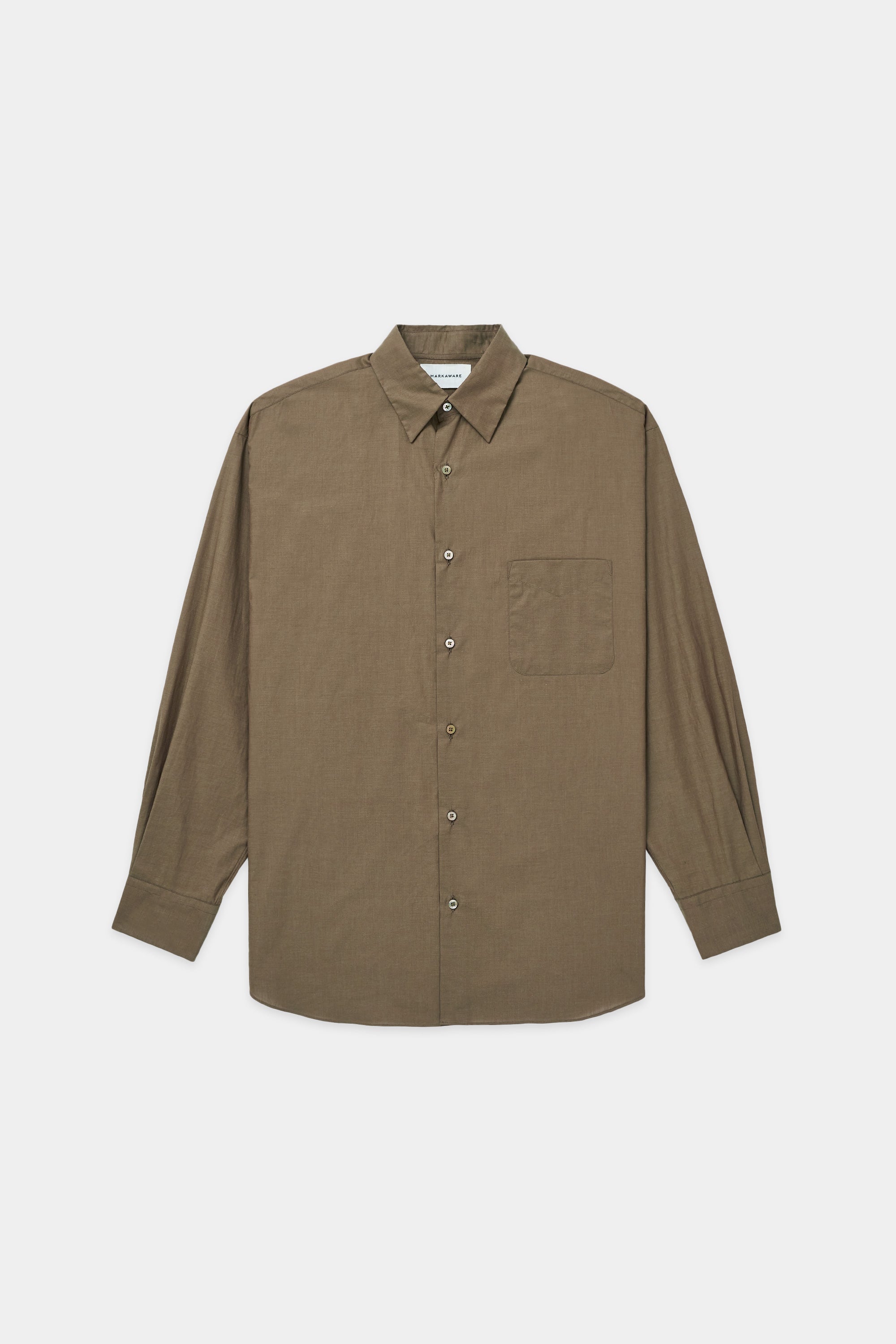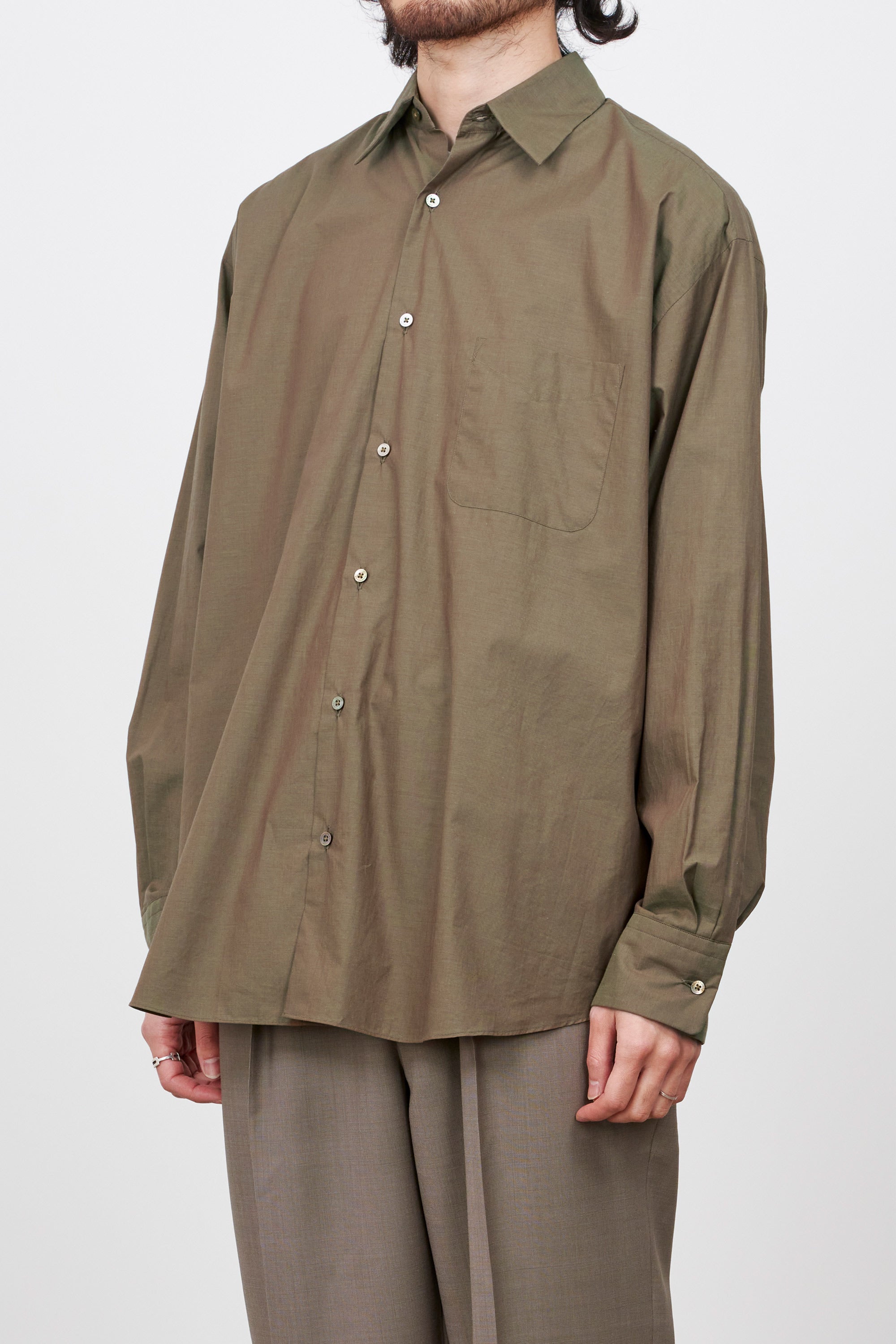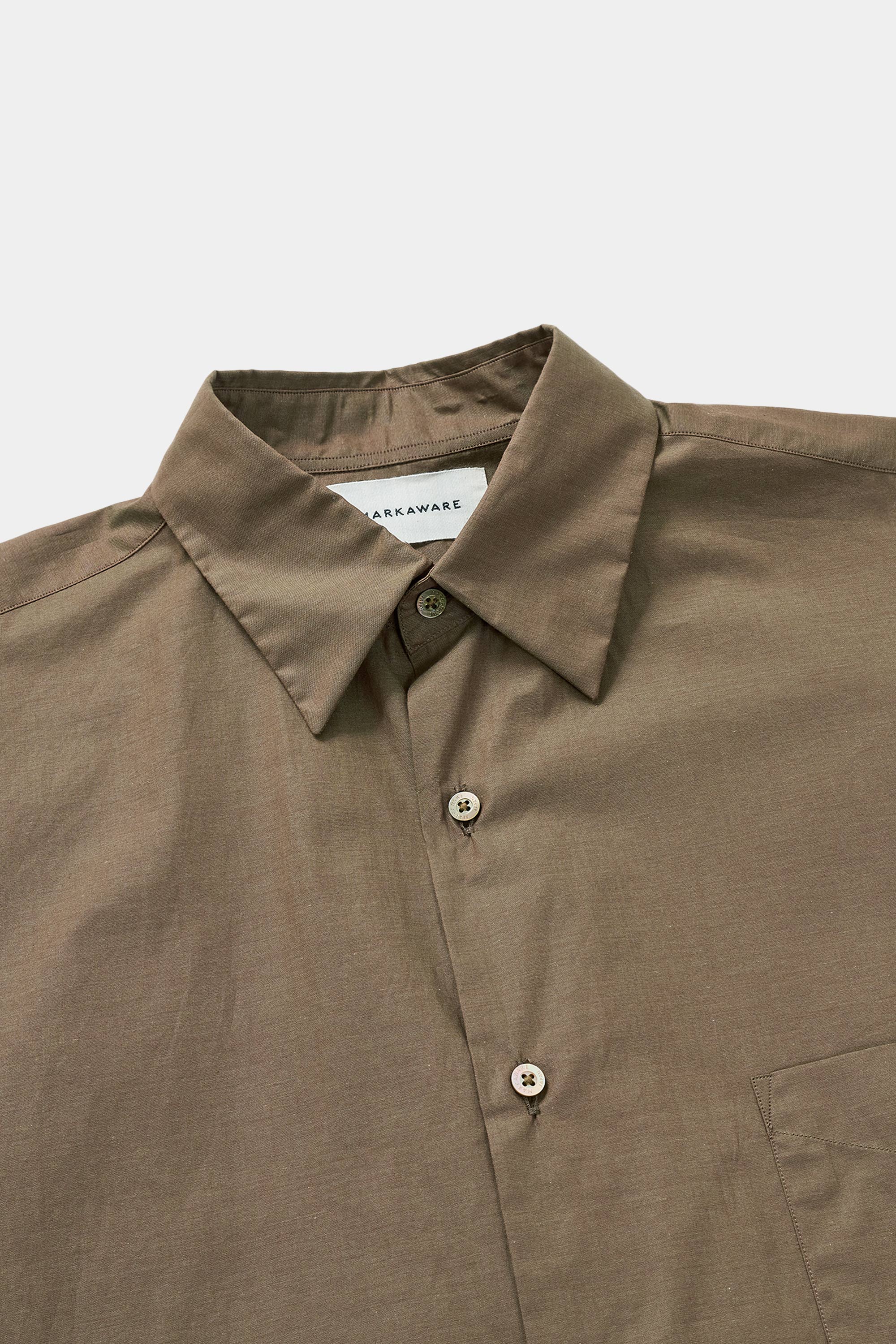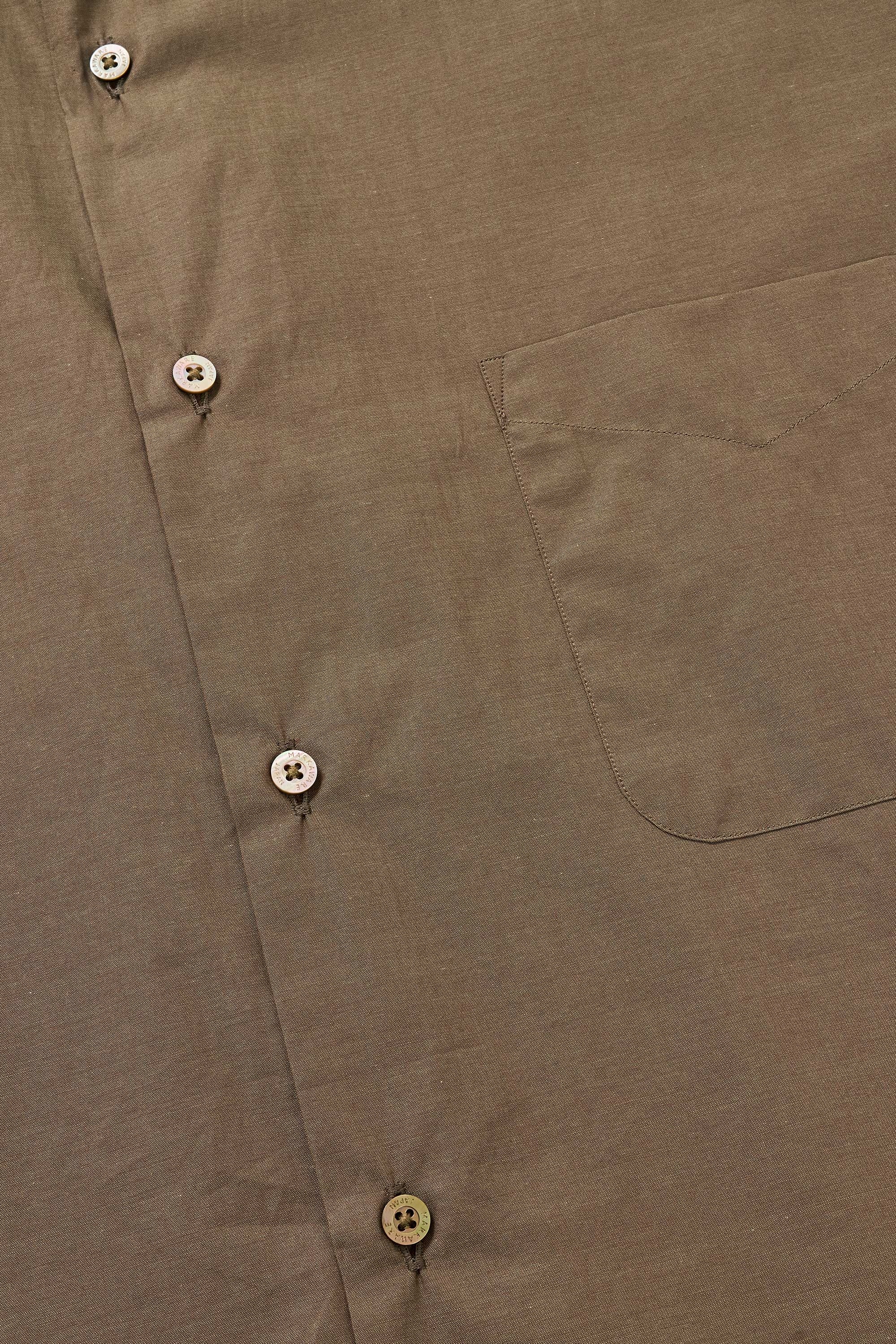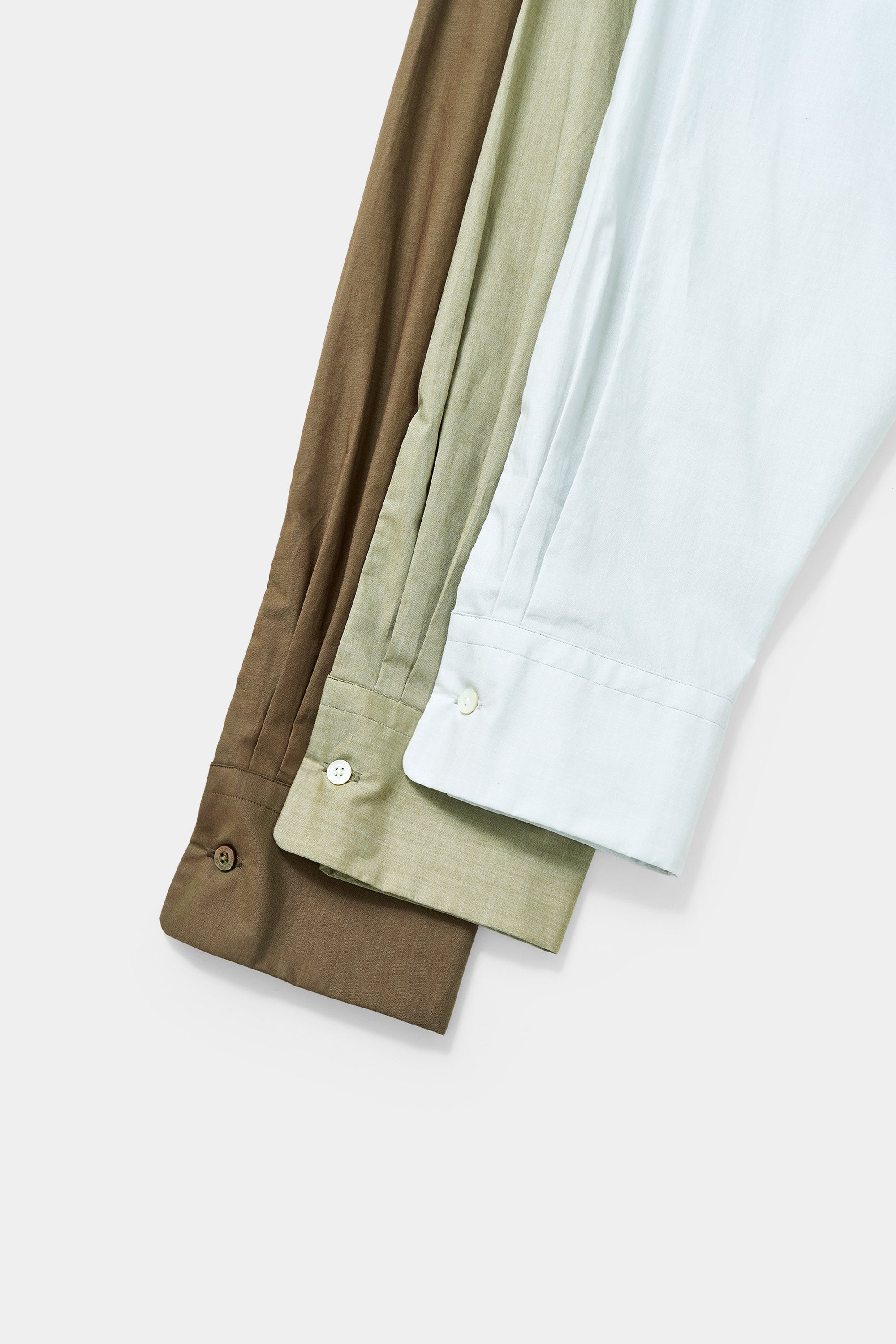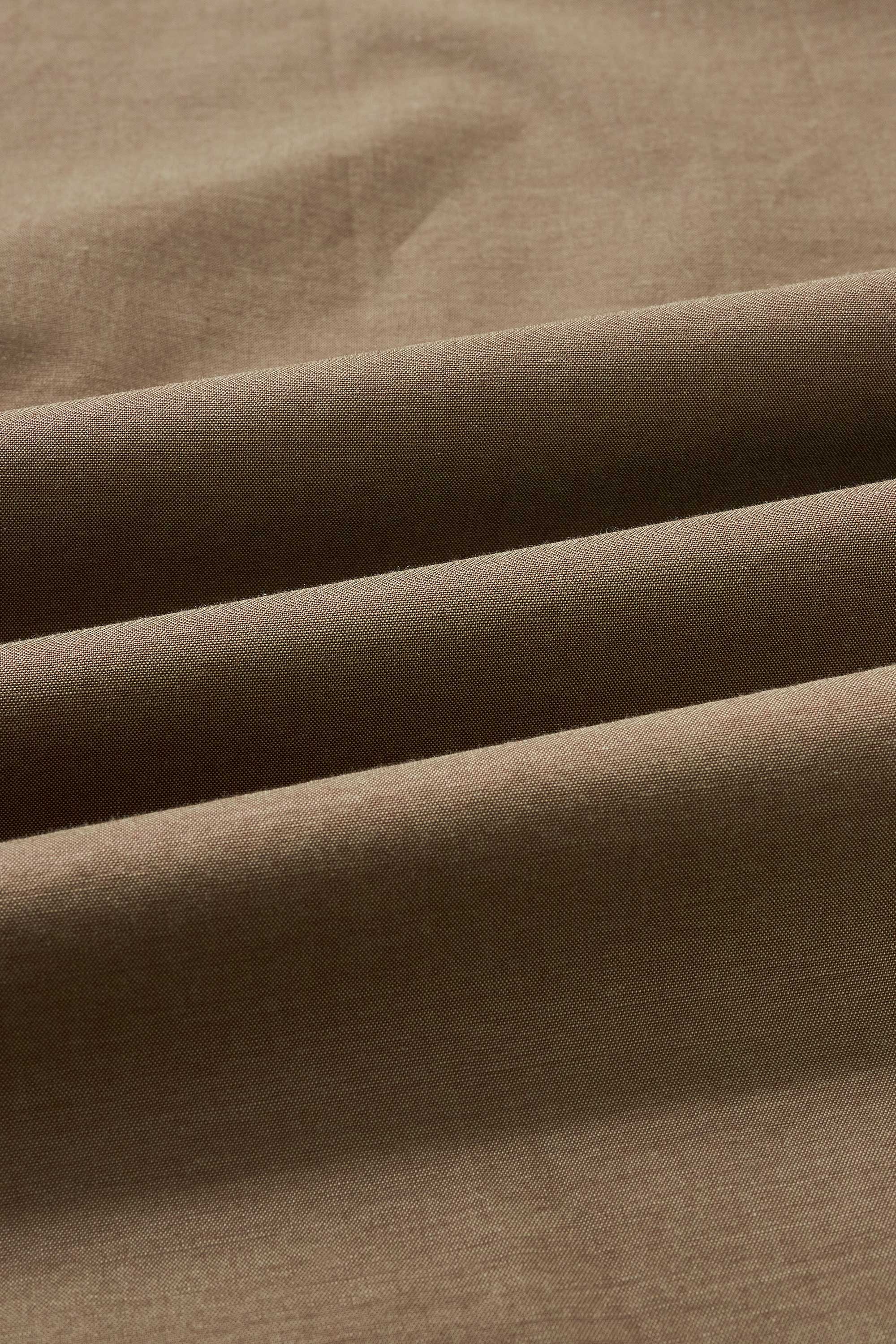 /
Soktas Organic Cotton Poplin New Comfort Fit Shirt, Brown
Design
A loose-fitting dress shirt incorporating the mood of the current era. With an eye to delicate, detailed stitching, the shirt is crafted with an extremely fine 24-stitch/3 cm stitching that enhances and elevates the beauty of the dress shirt.
Designed without wasteful elements or details, this piece makes full use of its elegance, the charm of its fabric, and its unique silhouette. For this reason, this piece can be worn in daily life across a wide range of situations and fits in with a variety of coordination styles. An item that is designed simply yet firmly asserts its presence.
Recommended Comments
A sure-to-be big hit in early spring.
With a roomy silhouette across its sleeves and body, the piece firmly incorporates the contemporary mood. Yet, rather than being an and striving for an extremely big silhouette, this shirt is better understood as an extension of its basic size and presentation. While it has the beauty of the dress shirt, its moderately roomy silhouette provides it the versatility to be worn casually as well.
Additionally, with the nuanced colors of its fabric, the piece gives the uplifting feeling unique to warm spring wear. Unlike flat, solid colors, the colors curated for this shirt allow for a variety of expressions depending on how it is hit by light, making it a highlight and core to any coordinated outfit.
100% ORGANIC COTTON
Originating from Turkey, one of the largest producers of shirts in Europe, and produced by one of this region's fabric manufacturers, SOKTAS, that handles each stage of production from spinning, weaving, dyeing, and designing all in-house with GOTS certified organic fabrics.
This time coming in not just plain, but chambray. With LIGHT BLUE, SAGE, and BROWN colorways, all with their own different nuances as colors, especially expressed when hit with light. With this, one has a wide range of colors to match with one's bottoms.