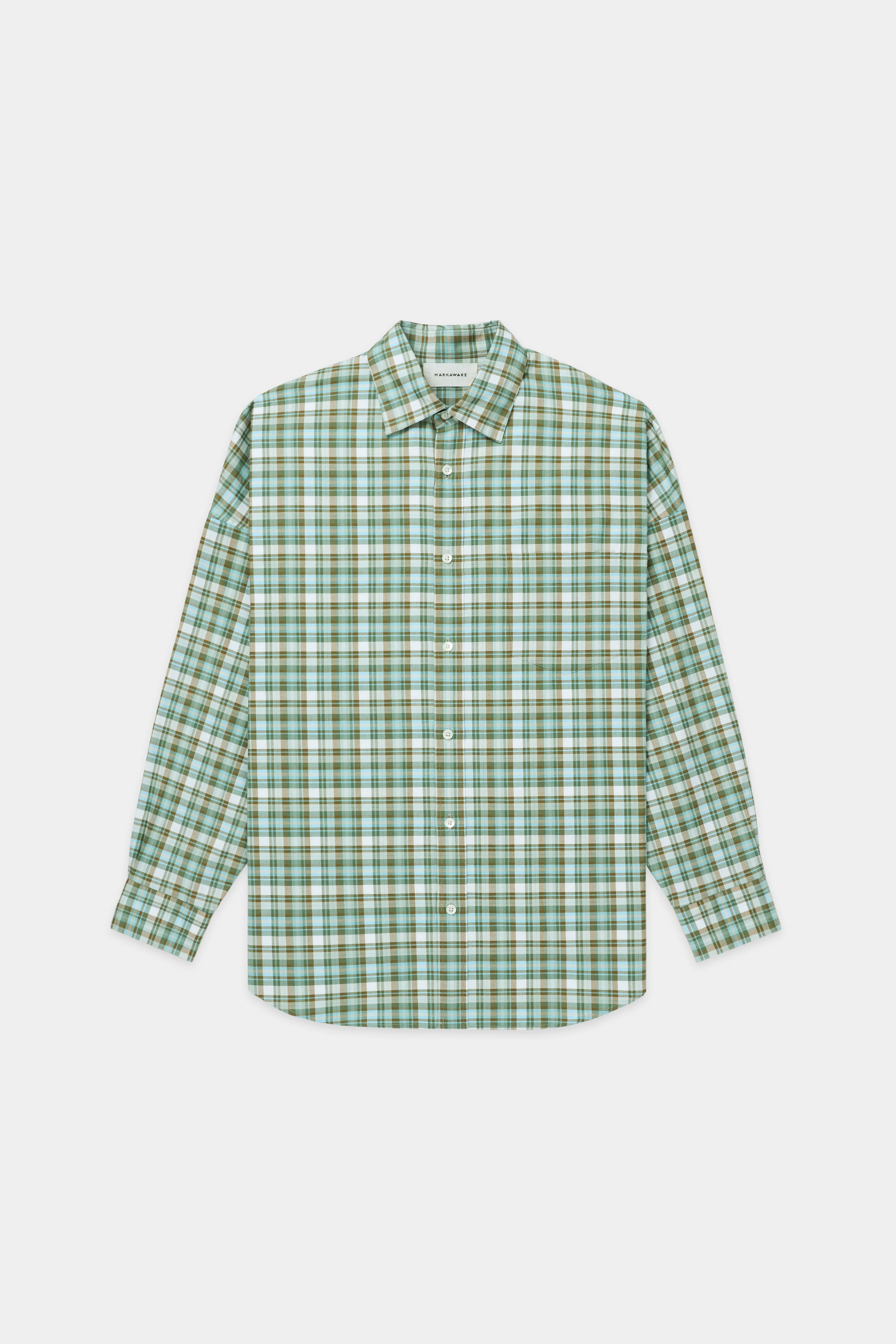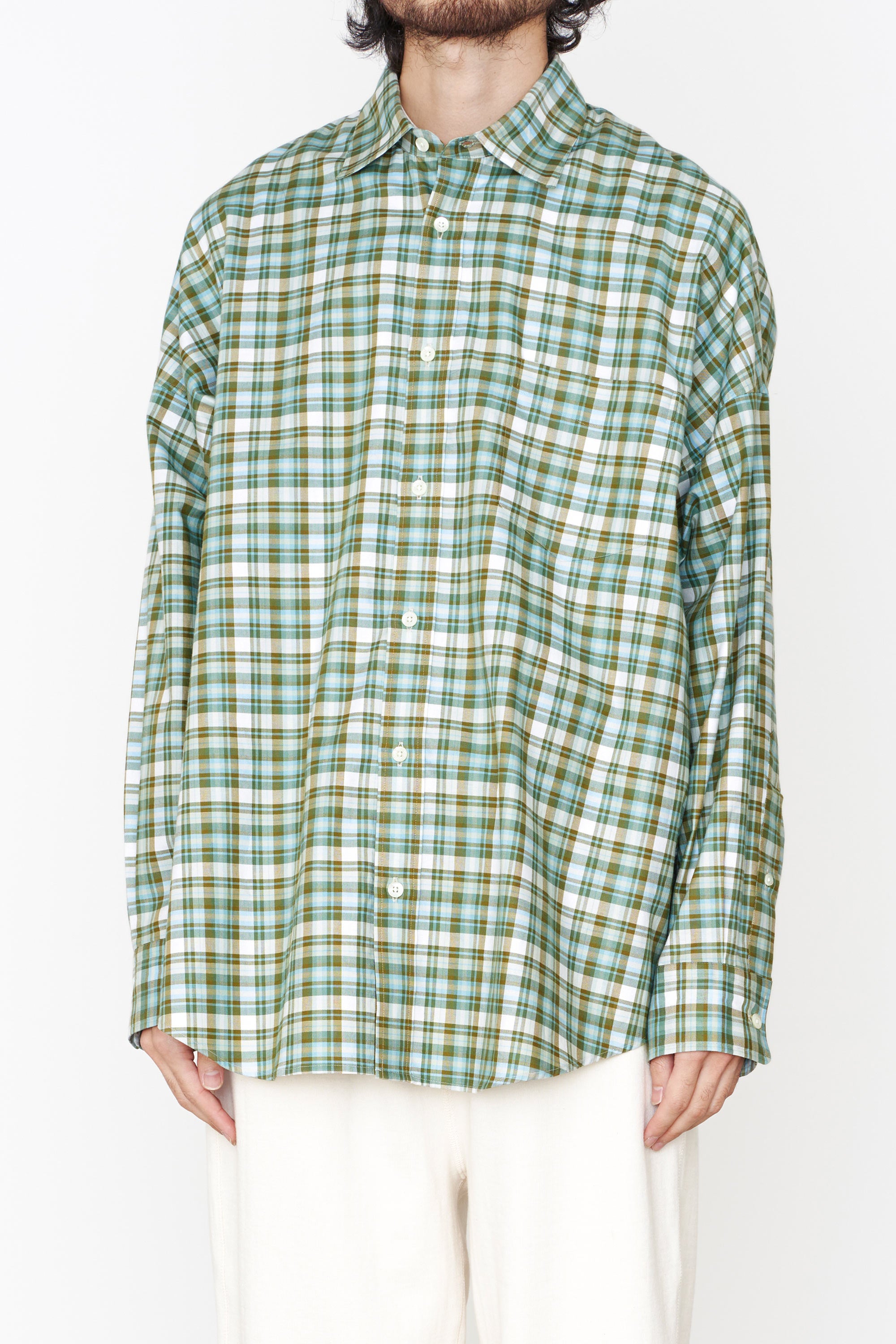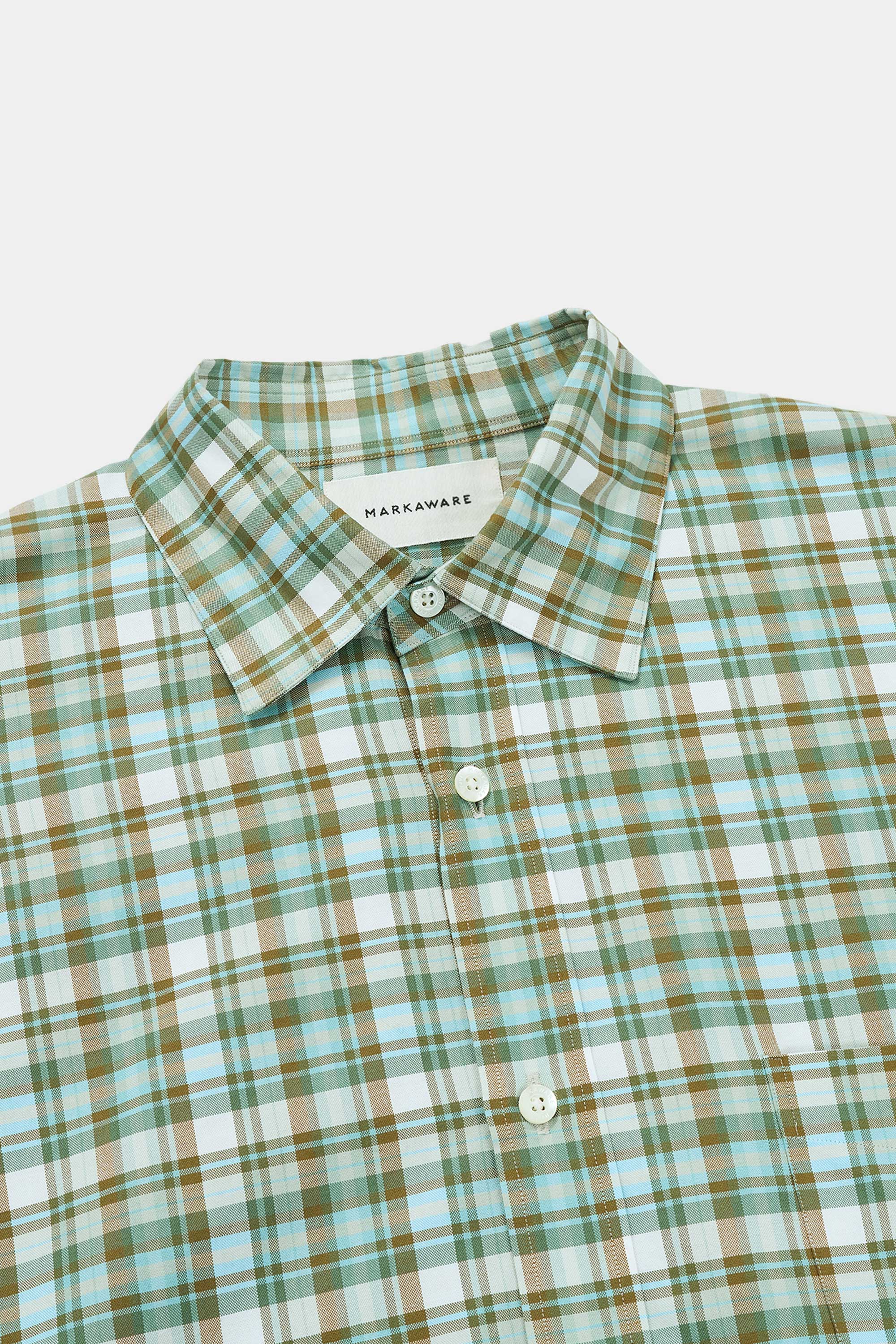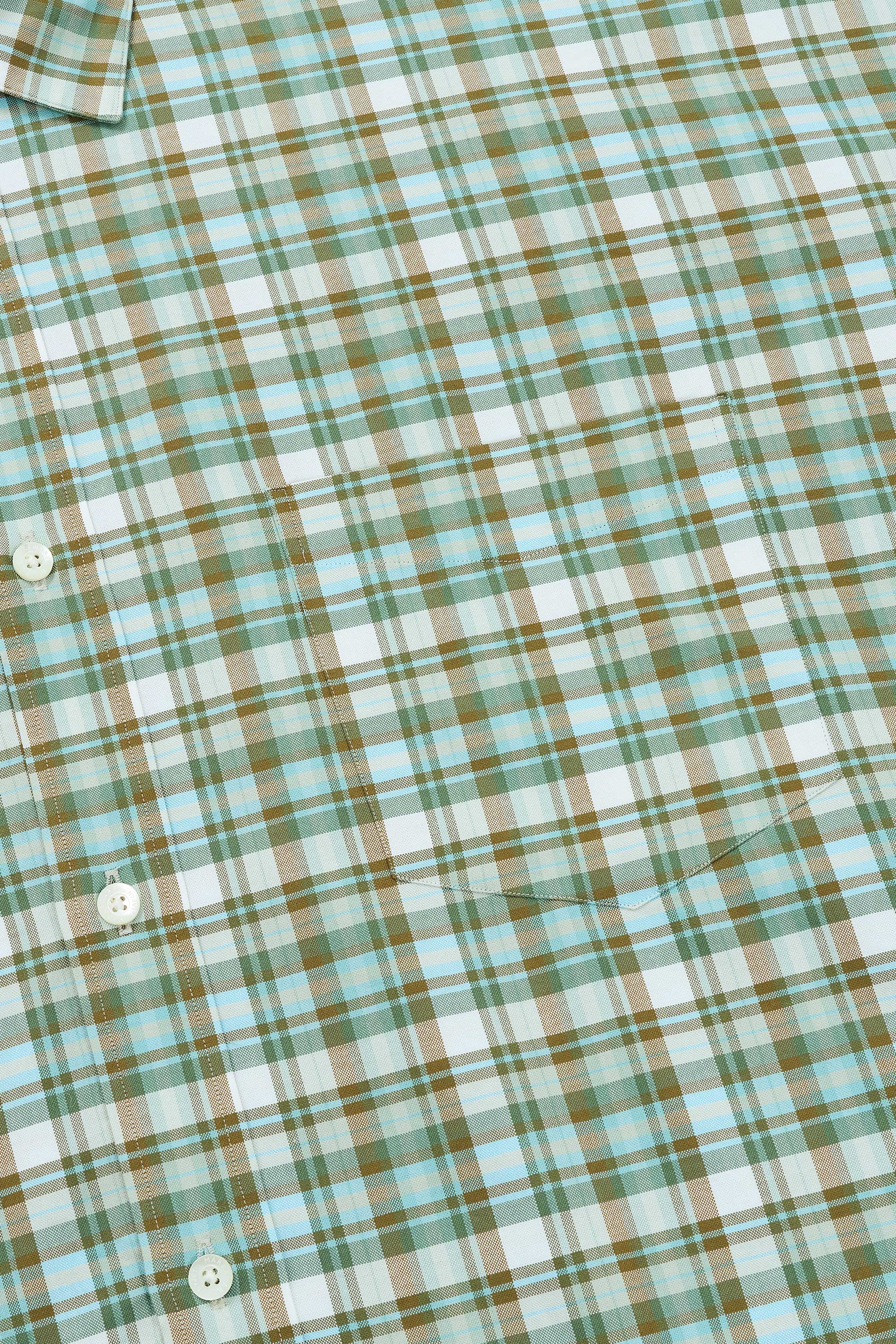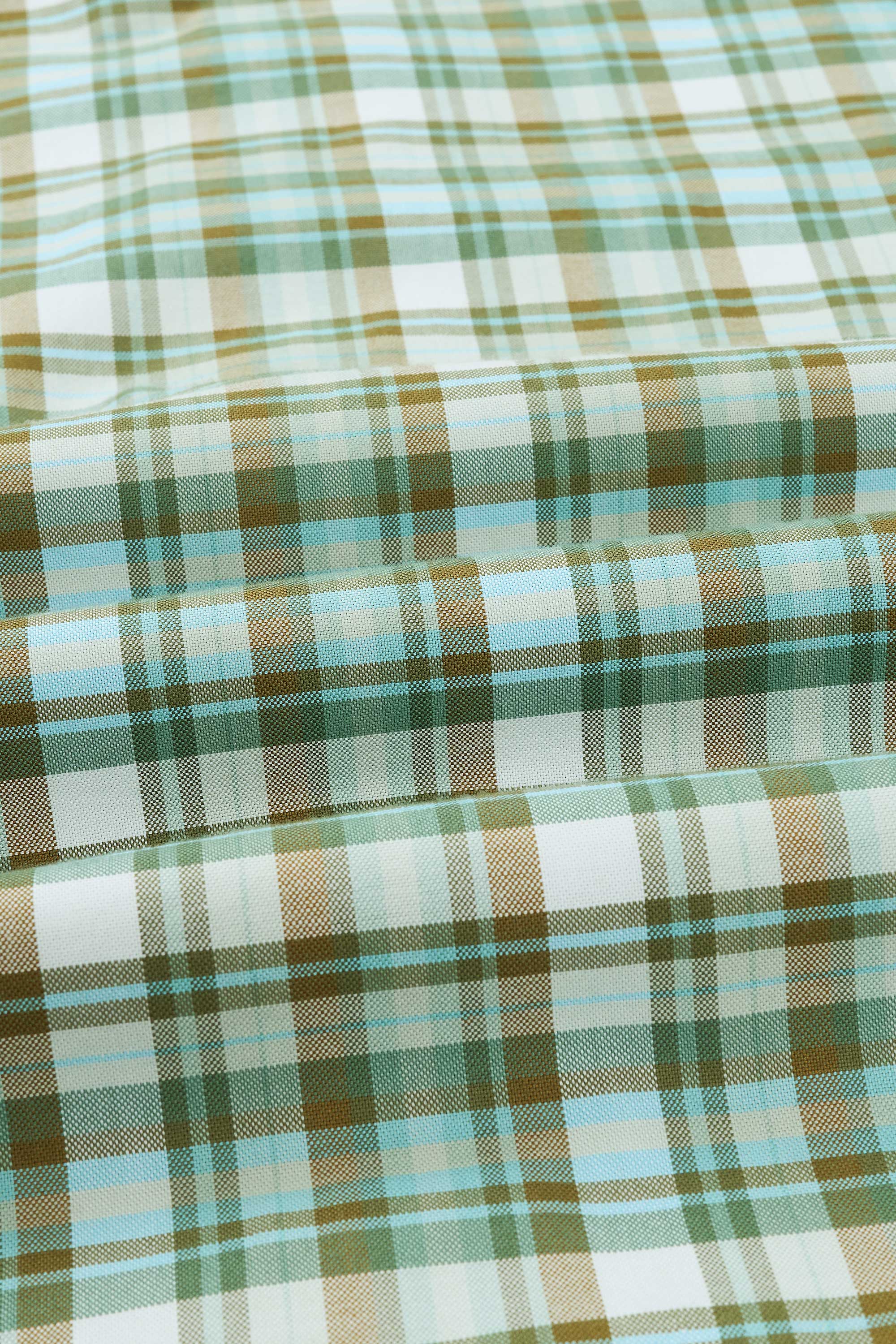 /
SOKTASオーガニックオックスフォードチェック テントシャツ, Olive Saxe
Design
This nuanced color check shirt is intricately woven with neutral colors. The silhouette is the largest among MARKAWARE shirts, with dropped shoulders and an extremely wide body. The two action pleats in the back give the silhouette a square-shaped three-dimensional effect, and you can feel that this is a well-designed piece.
The delicate and careful tailoring is done by the Karatsu Shirt Factory in Saga Prefecture, which has been working with us for more than 15 years, sharing various information and exchanging opinions, and has acquired various production techniques for shirts. These shirts are simple in appearance, but are made with high quality techniques, such as hand-folding the armholes and delicate sewing with a high needle count.
Recommended Comments
This shirt has a soft color tone rather than a clear, pure shade. The appeal of this shirt is that it is easy to color-coordinate and balance with basic colored outerwear and bottoms.
And most importantly, the three-dimensional and voluminous silhouette completes the coordination with just one piece of it. When you raise your arms or catch a breeze and the shirt puffs up with air, the design of the pattern becomes more apparent. Nevertheless, the details and construction are authentic. Therefore, it will fit easily with the items in your wardrobe without becoming too bizarre.
In early spring, outerwear still tends to be the mainstay of coordination. However, even when you take it off, it is an item that makes a statement. Of course, it goes without saying that it will be useful from spring to early summer when the weather gets warmer.
100% ORGANIC COTTON
SOKTAS is a fabric manufacturer that produces high quality fabrics in Turkey, a country that is now a major producer of fashion for Europe, thanks to the influx of Italian technology. SOKTAS is a fabric manufacturer that produces high quality fabrics in Turkey.
This time, the fabric is made of organic cotton and finished into a thin oxford fabric. The fact that the fabric is GOTS (Global Organic Textile Standard) certified, from dyeing to finishing, is another indication of how reliable this material is.