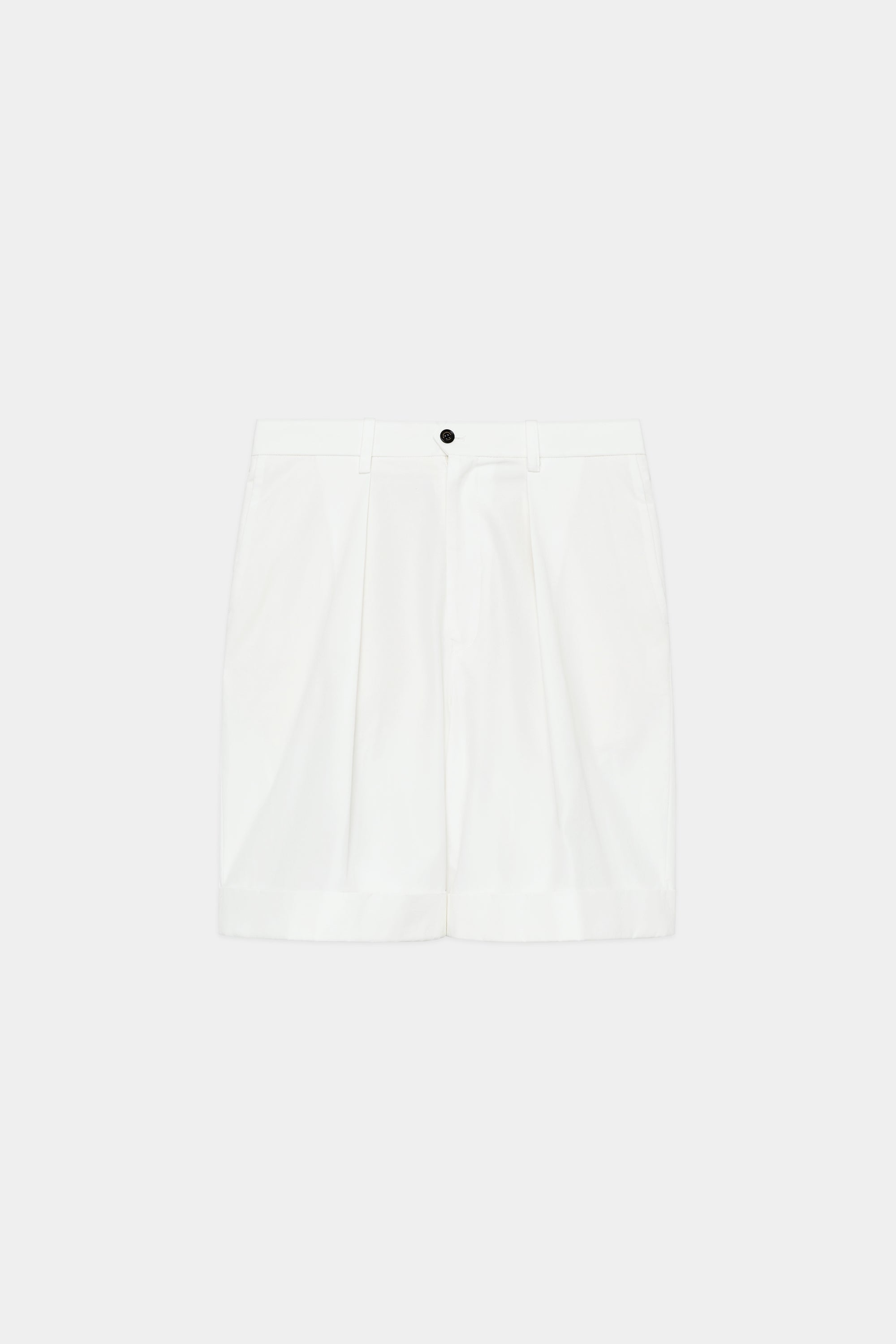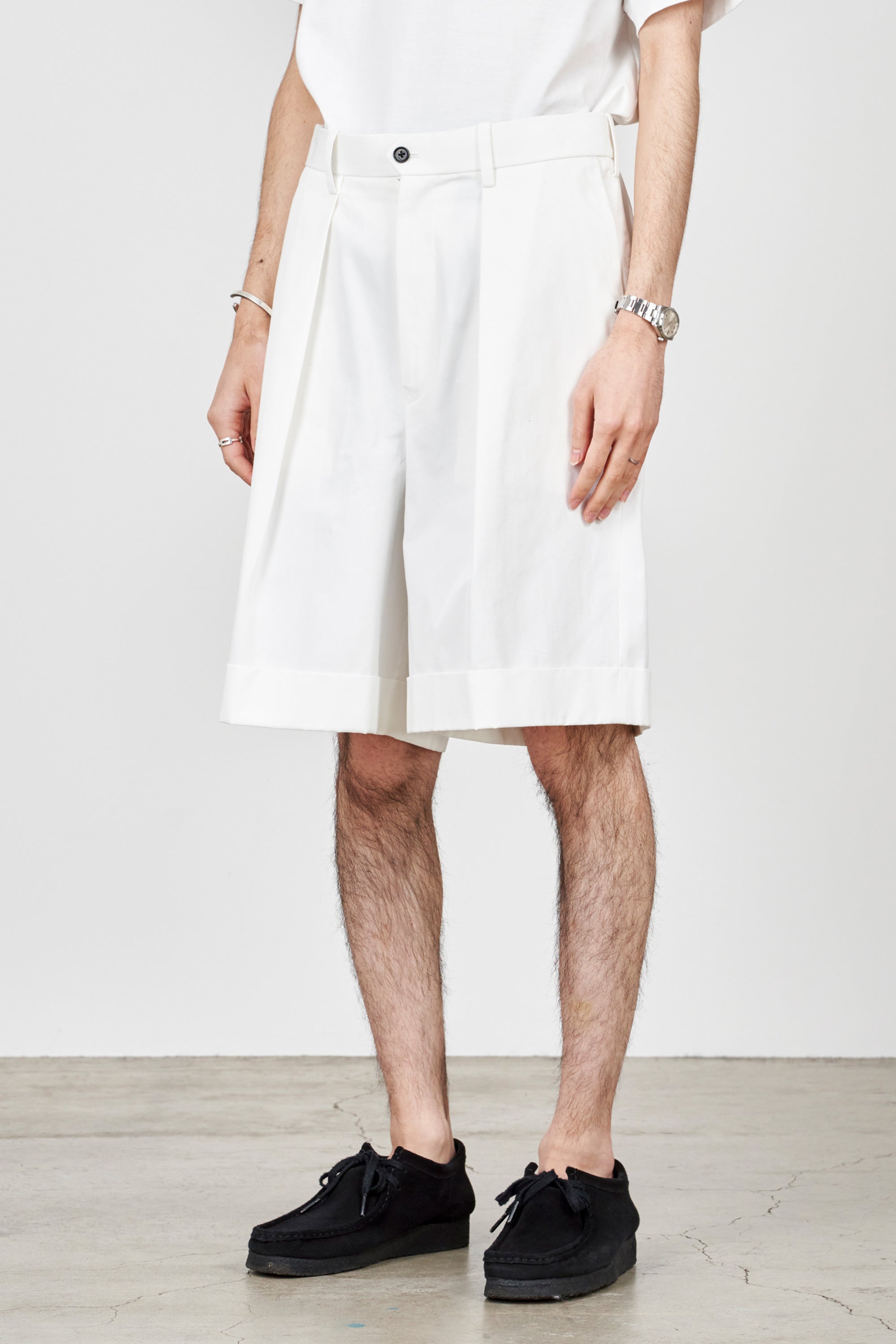 /
SOKTAS HEAVY POPLIN PLEATED WIDE SHORTS, Raw White
Design
The widest of MARKAWARE's "PLEATED WIDE TROUSERS" are arranged as shorts. The centre crease makes the silhouette from the front not look that wide, but you can feel the impactful thickness when viewed from the side.
The waist is elasticated at the back, designed to save you the hassle of resizing and the stress of tightening a belt. They are also less stressful when sitting or bending down, and are very comfortable to wear.
Recommended comment
PLEATED WIDE SHORTS have a voluminous silhouette and a universal style that is easy to match with all tops, including T-shirts and shirts. Made from heavy poplin, which can also be used for shirts, the lightweight fit is perfect for the hot season and gives a clean, minimalist look.
The stylish colouring, available in BLACK, RAW WHITE and DARK BLUE, is also attractive.
Item number: A23B-08PT01B
Item name: SOKTAS HEAVY POPLIN PLEATED WIDE SHORTS
*The products in the images are samples. Specifications, processing and size may differ slightly from the actual product.
100% ORGANIC COTTON
SOKTAS is a fabric manufacturer in Turkey, a major producer of shirting fabrics for Europe, which manages cotton from the fields and carries out the entire process in-house, from spinning and weaving to dyeing and design. The company has also inherited Italian technology, so the quality of its products is impeccable. SOKTAS heavy poplin is a plain weave fabric using 40 twin yarn. It is characterised by a firm thickness and stiffness that accentuates the silhouette of the garment.