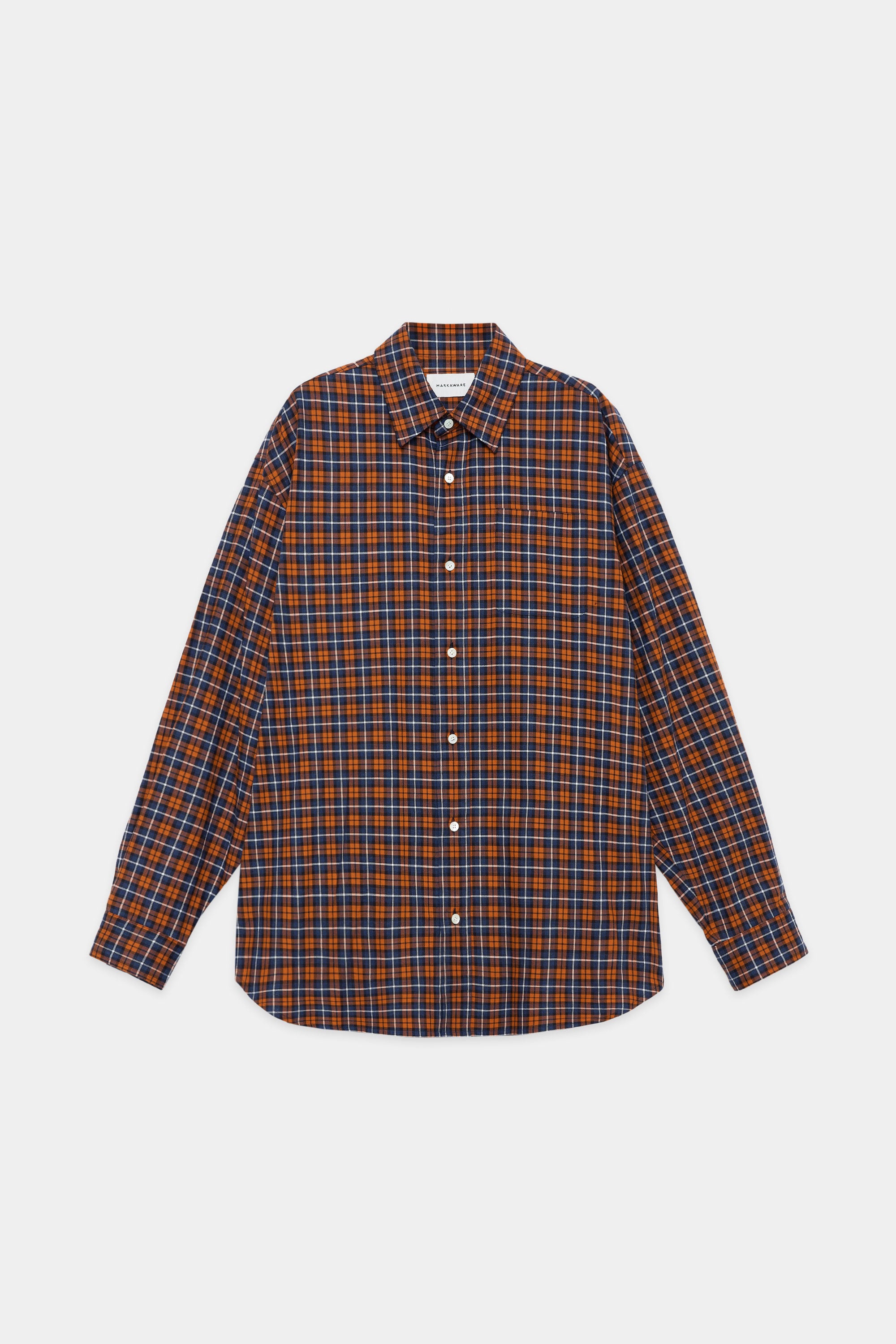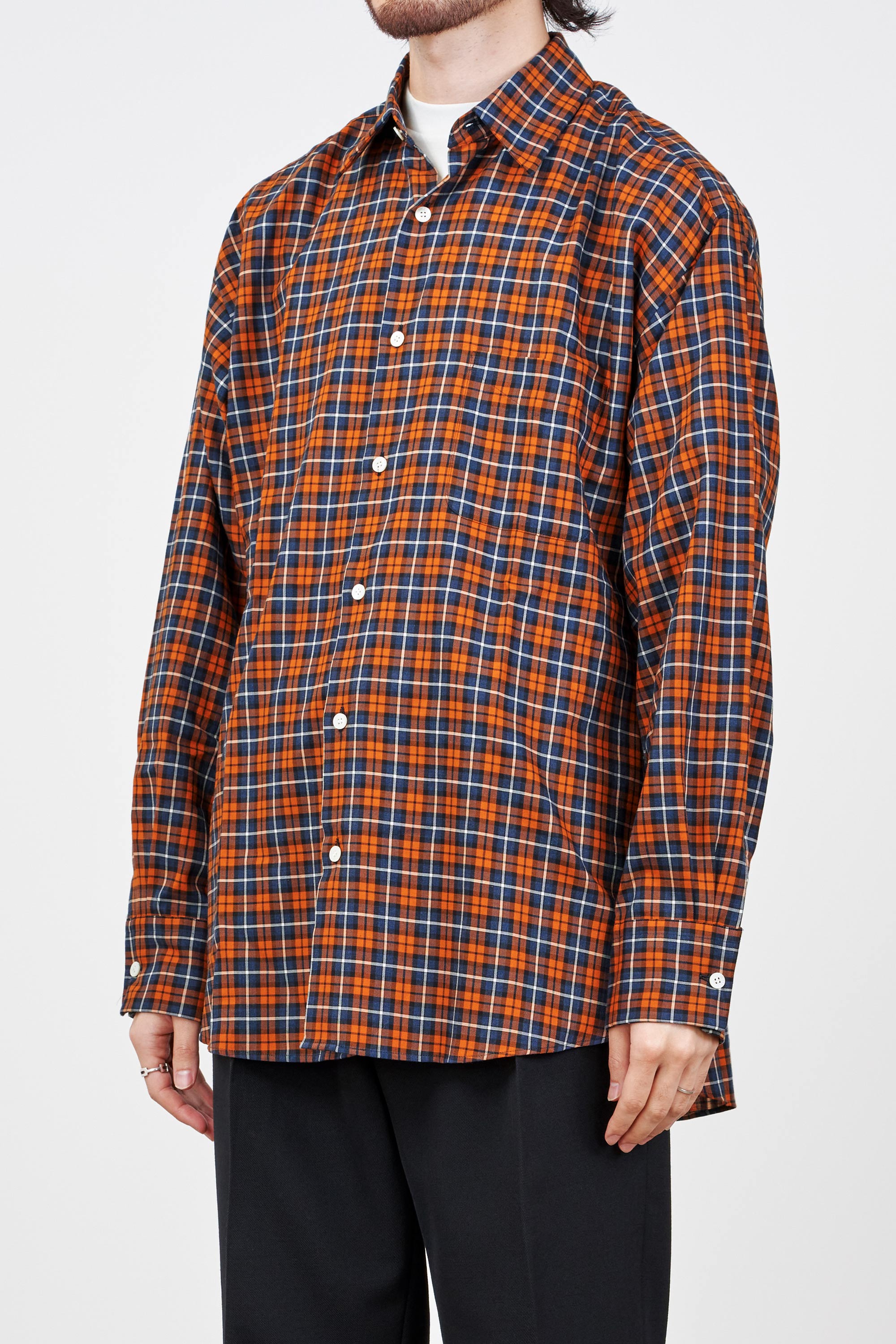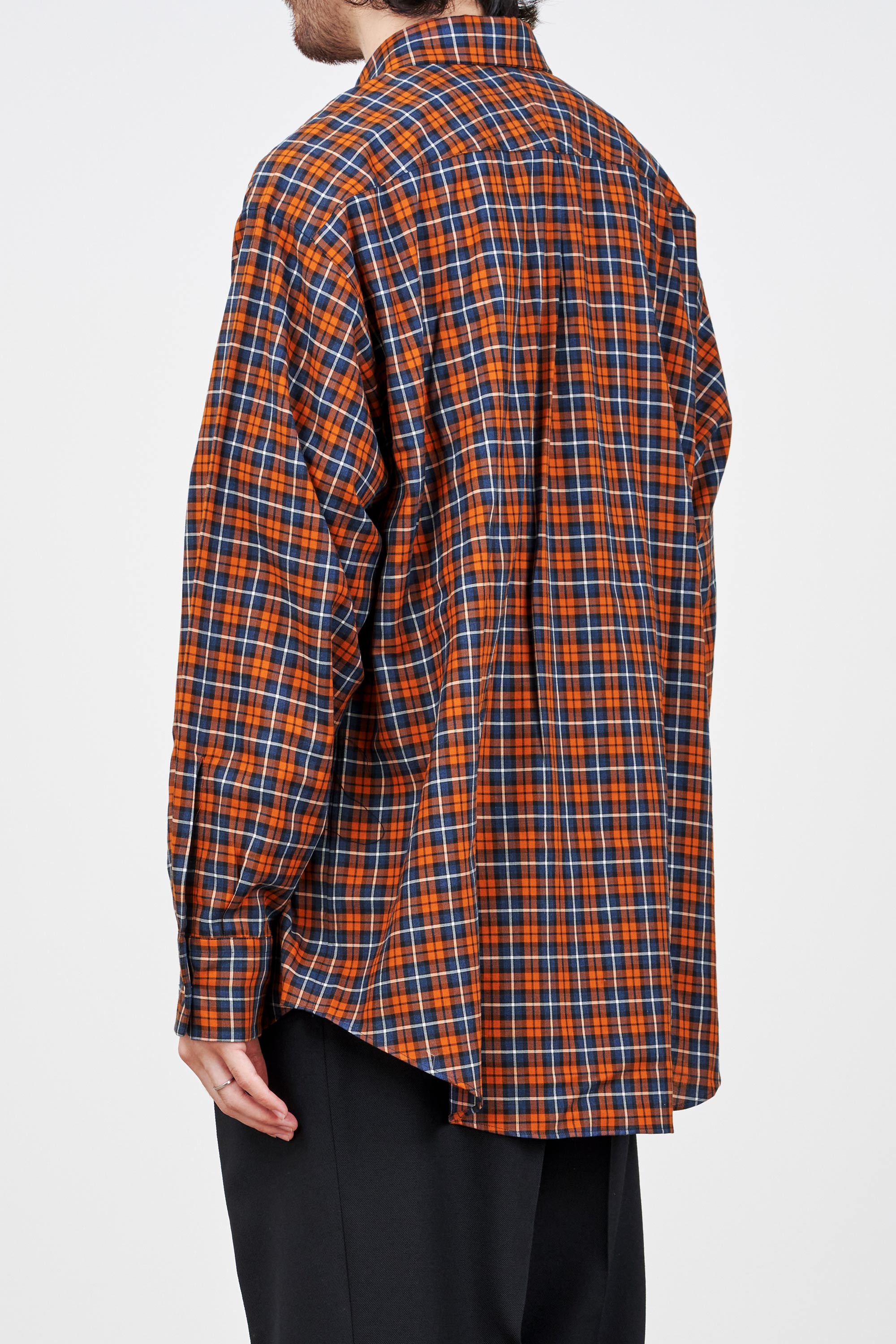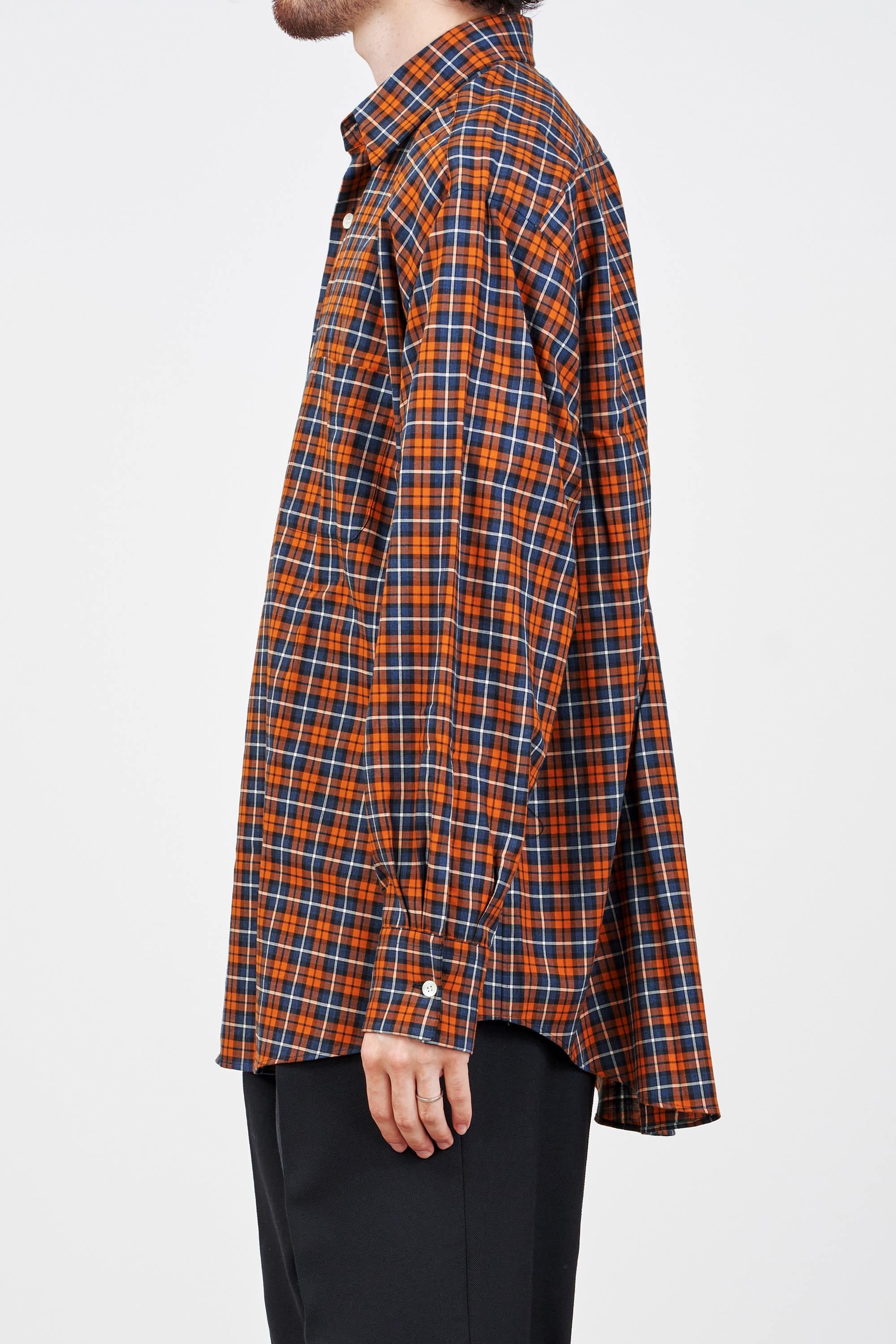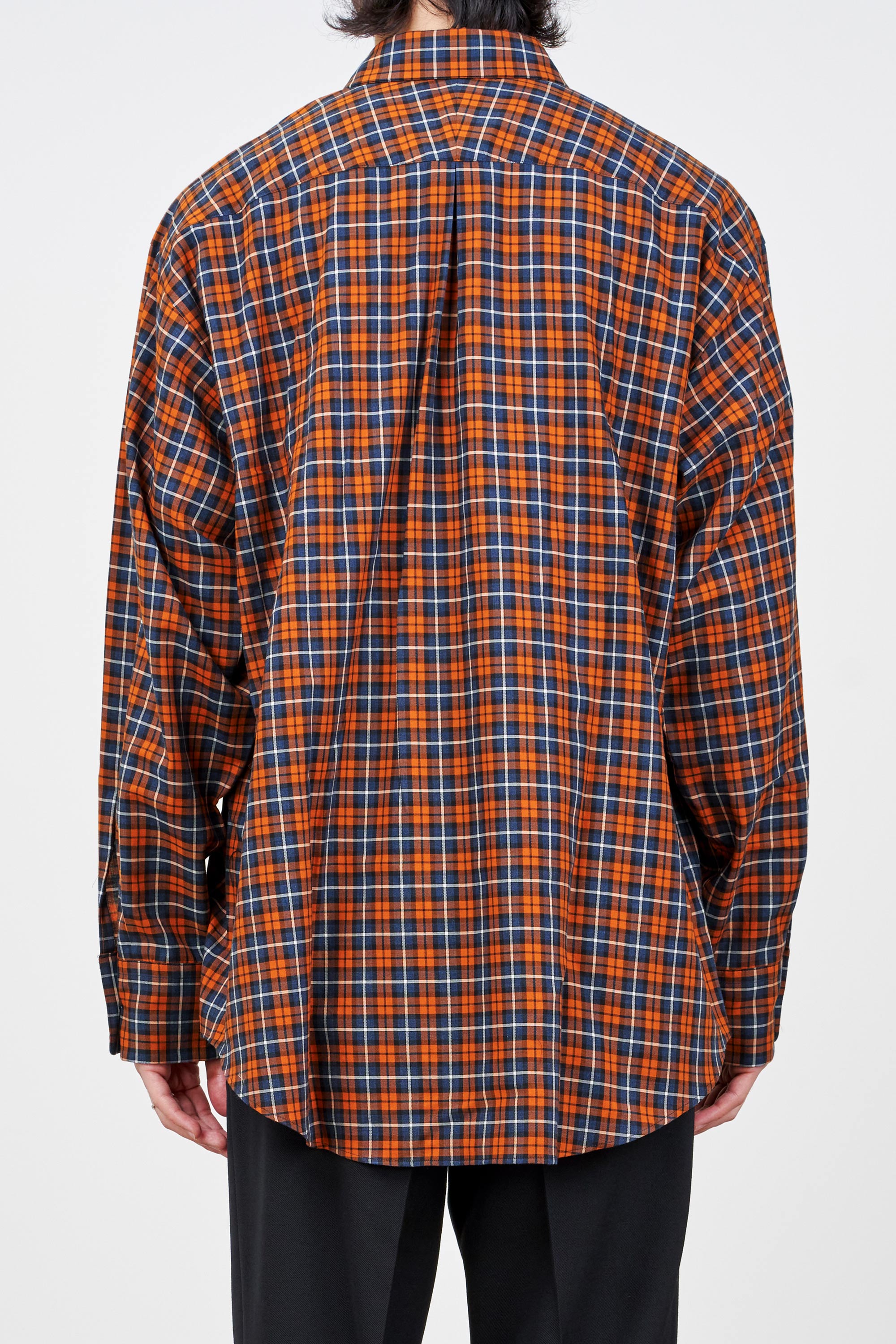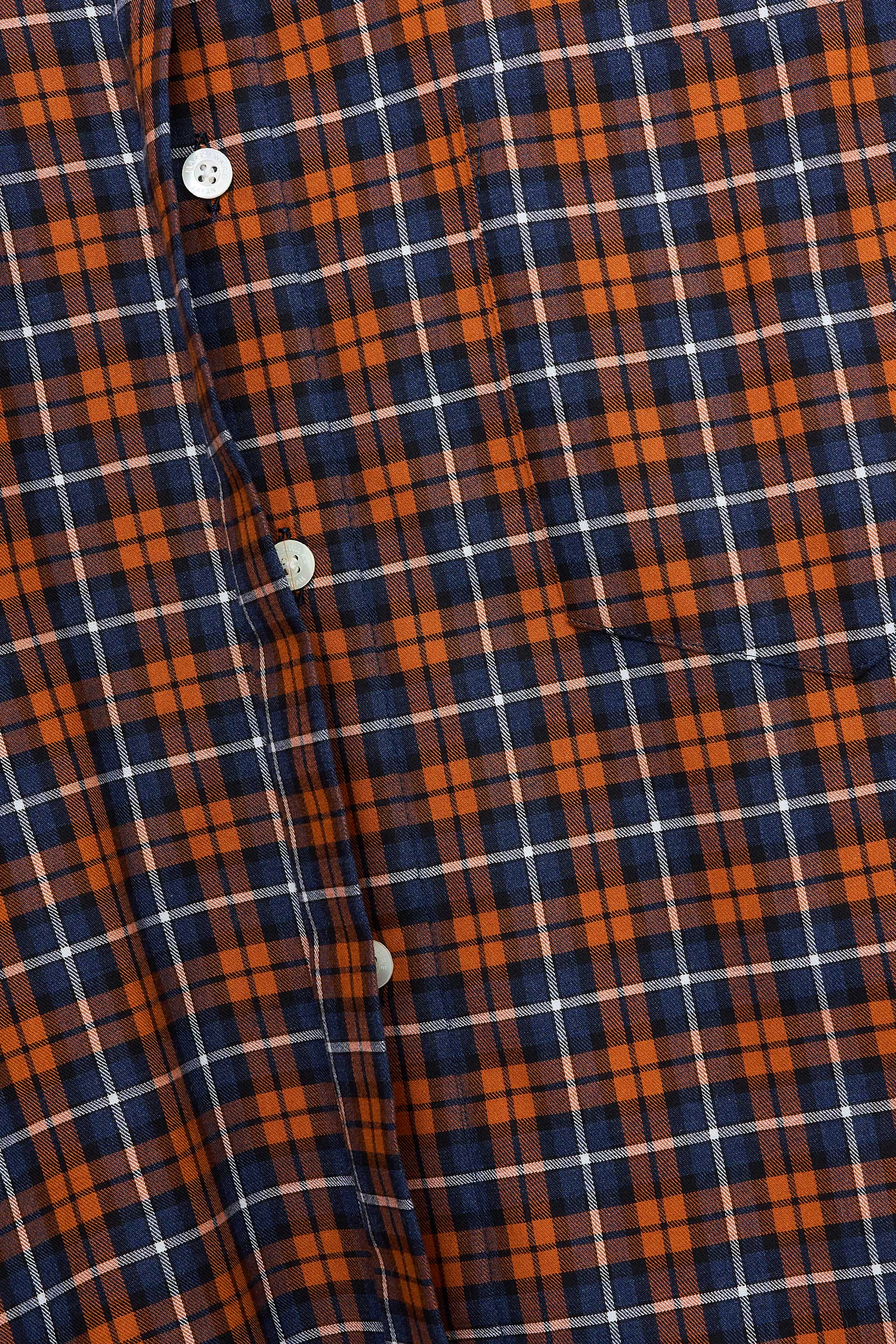 /
SOKTAS チェックヴィエラ コンフォートフィットシャツ, Orange
Design
The "COMFORT FIT SHIRT" features a slightly loose fit. The beauty of the shirt as a dress shirt is enhanced by the use of extremely fine stitches (24 stitches/3cm), with a focus on delicate sewing.
The details have been designed to minimize waste and take full advantage of the beauty, attractiveness of the fabric, and unique silhouette of the shirt. Therefore, it can be worn on any occasion in daily life and fits with a variety of coordinates. It is a simple item, but one that makes a strong statement.
Recommended Comments
This checkered shirt is a great item to incorporate into your fall/winter coordination, which tends to become heavy. The exquisite tone of the color gives the checkered pattern a modern impression, in line with the current mood.
It has a strong presence when worn alone, and is also easy to match as an inner layer, making it the centerpiece of a coordinated look. It can be worn in a wide range of coordinates, such as with checks as the main feature, or with knitwear. Because it is a thin viyella, it can be used widely as a woven or innerwear throughout the year.
100% ORGANIC COTTON
SOKTAS is a fabric manufacturer in Turkey, a major producer of shirts in Europe, which manages cotton from the fields and carries out all processes in-house, from spinning and weaving to dyeing and design. The company has also inherited Italian techniques, and the quality and coloring are impeccable. This time, two colors with a check pattern are available. The viera (twill weave) technique creates strong and weak lines, and the depth of the pattern is enhanced. The warm feel of the fabric makes it suitable for the fall and winter seasons.