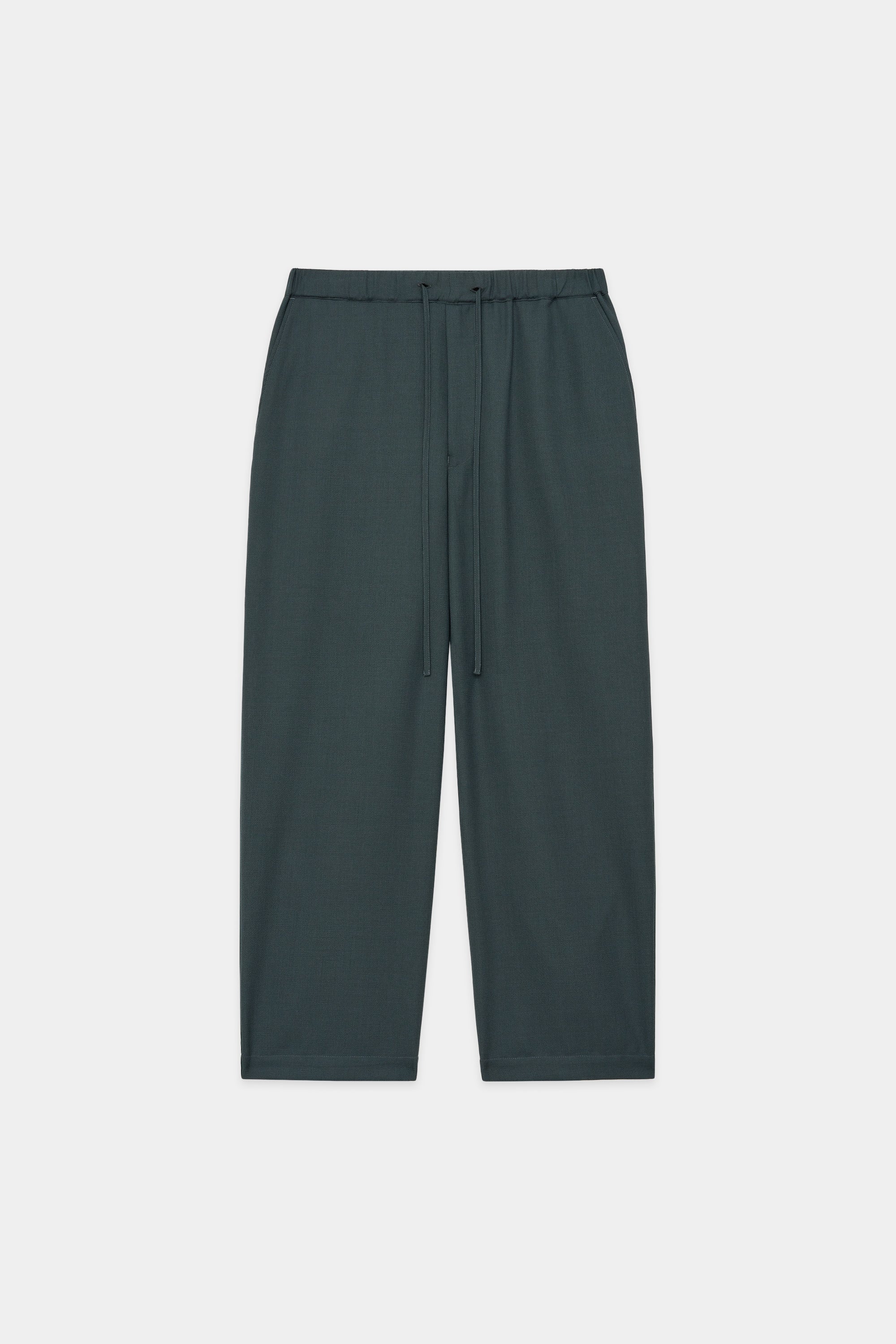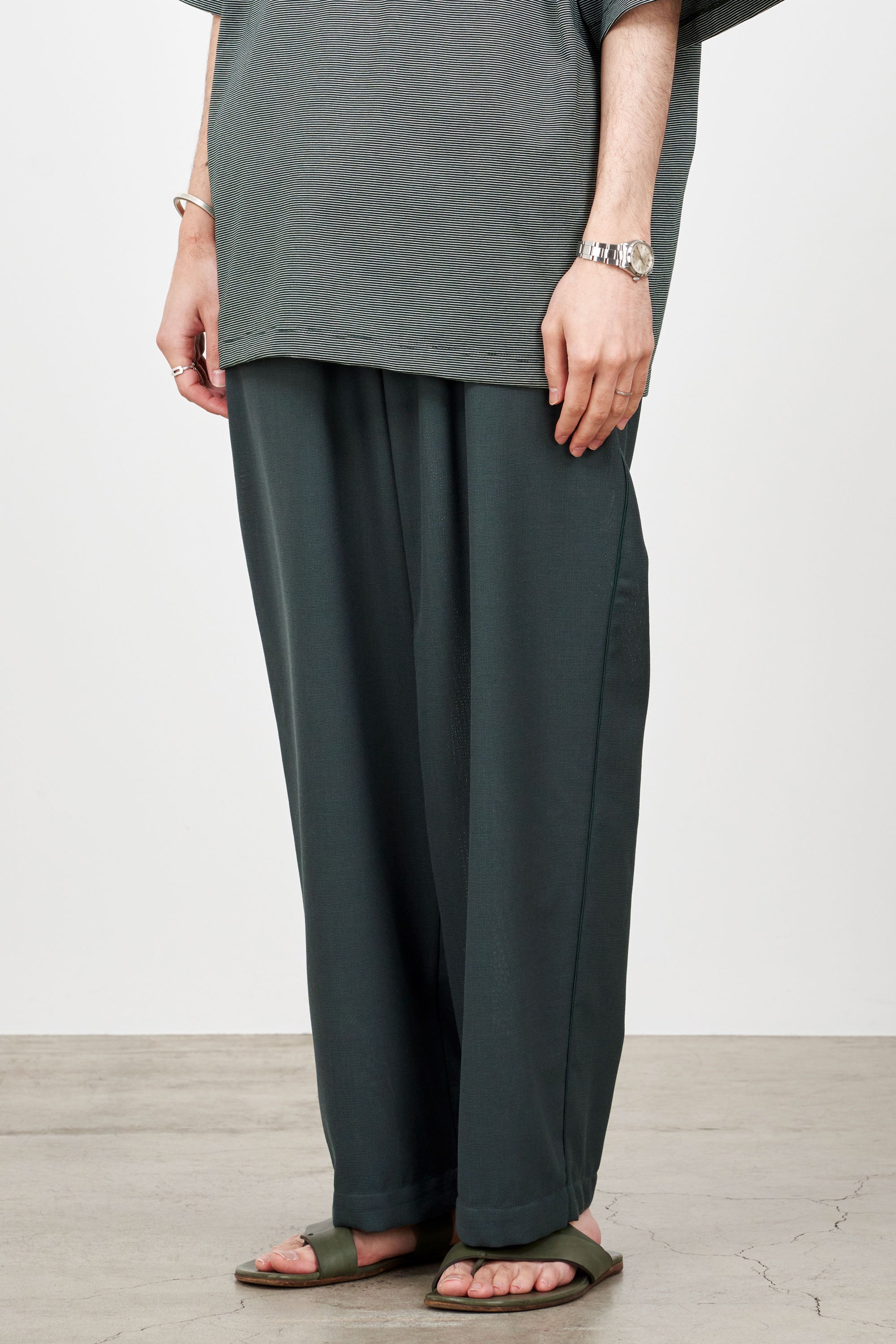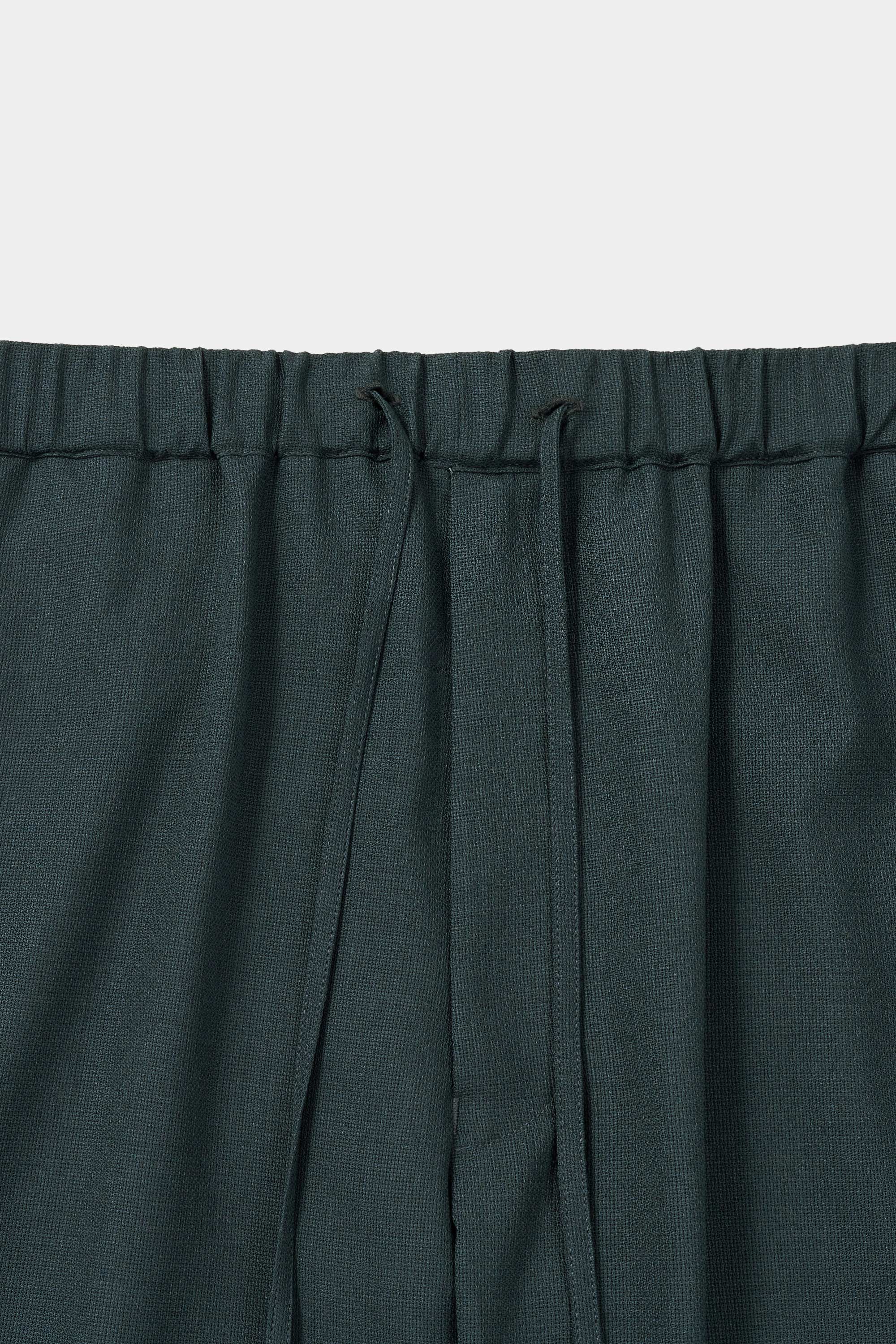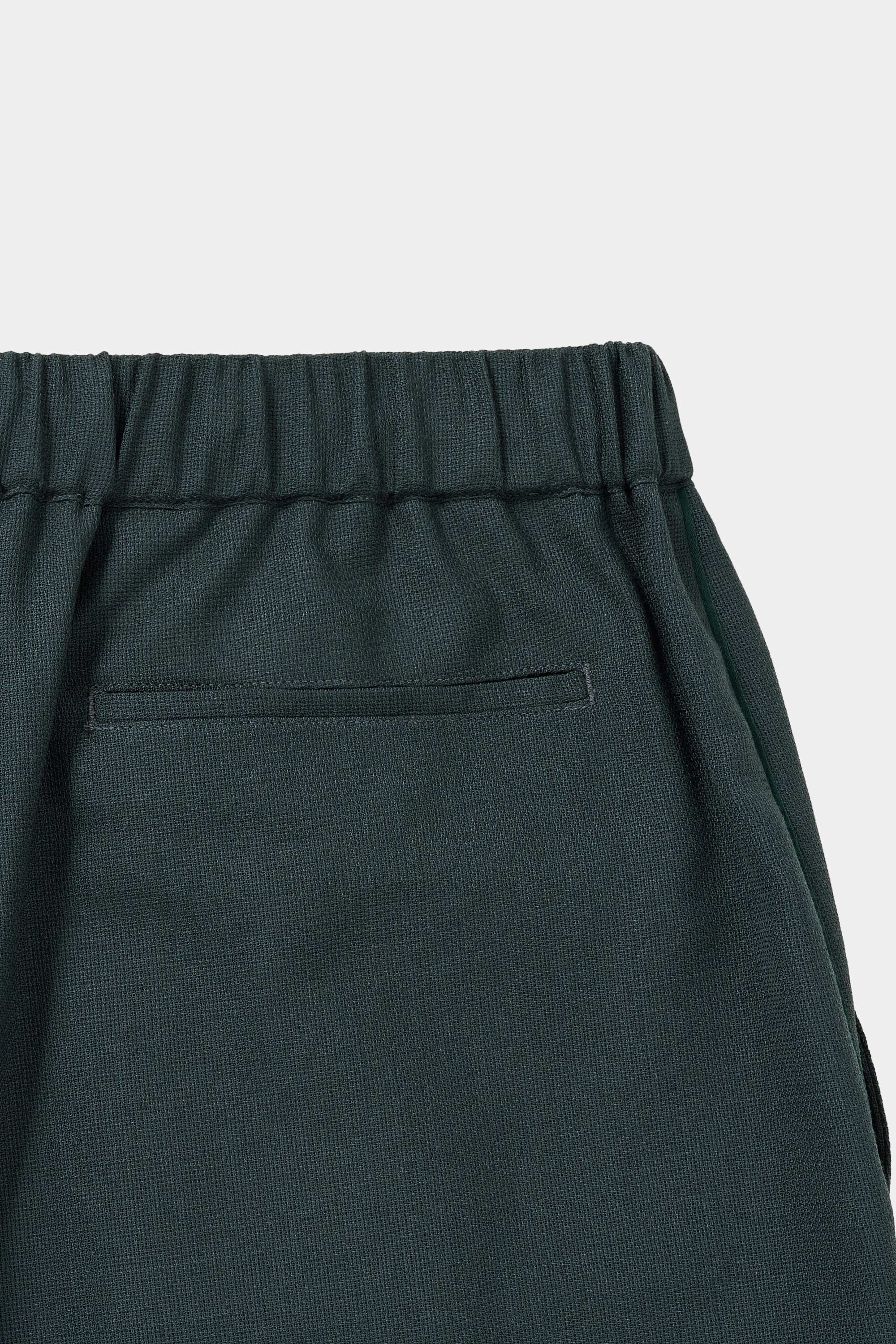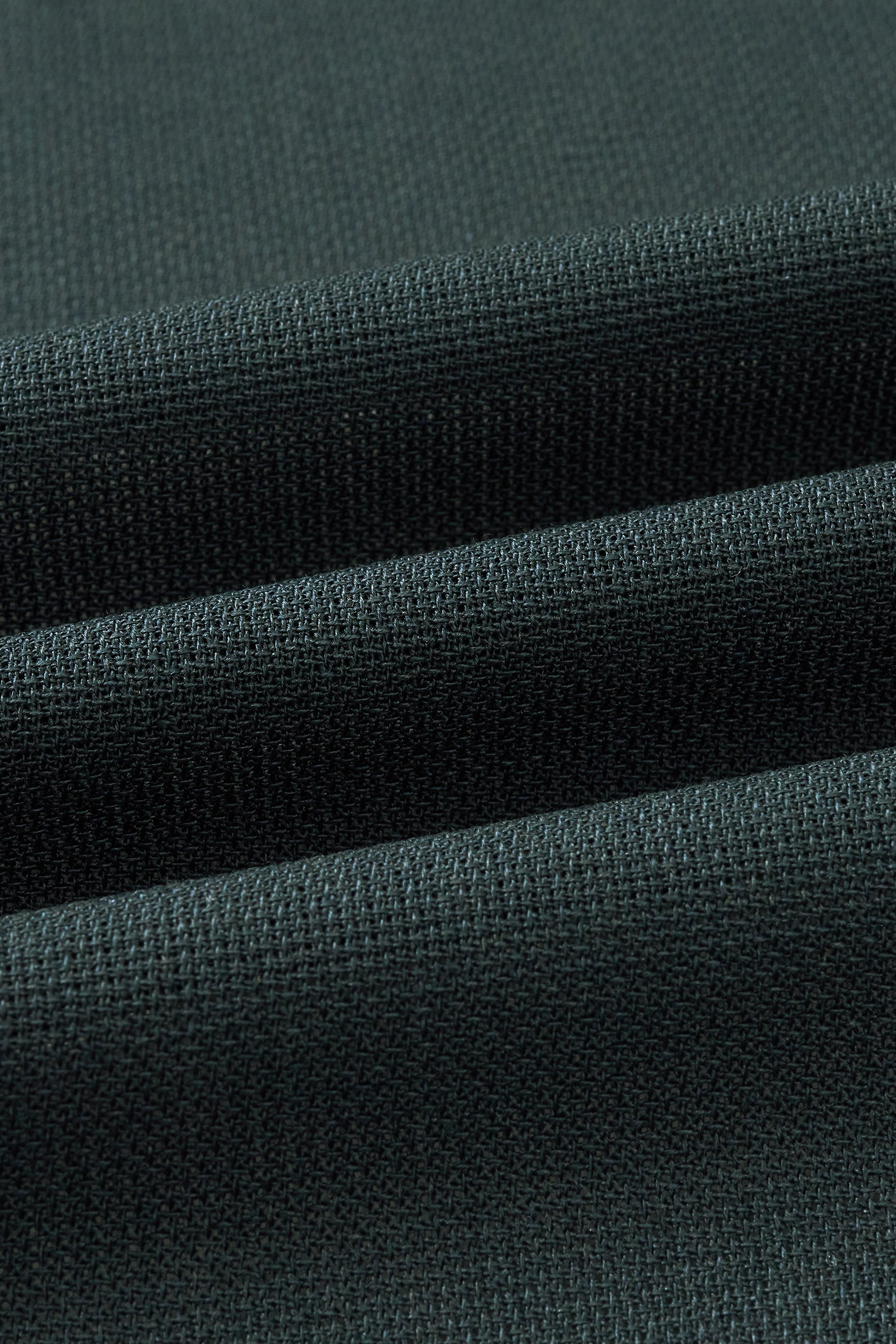 /
リサイクルポリウールメッシュ サイドパイピングイージーパンツ, Green
Design
A pair of easy pants with a slightly wide fit and medium thickness that in balancing its generous silhouette with the elegant look of its fabric serves to enhance the relaxed mood and gracefulness of any outfit.
With pockets provided on both its hips and its sides which are sewn in with piping tape, this piece comes together with a sporty essence.
With an elastic, drawcord adjustable waist and easy fit, this pair is designed to be extremely comfortable to wear.
Recommended Comments
A pair of easy pants that allow one to enjoy a different look every day.
Pairing the refined look unique to wool and the highly breathable, cool qualities of its mesh weave - this piece is a charming, useful piece that can be worn immediately after a quick wash at home. With a unique mood different from that of shorts or slacks, its waist and side piping that serves to give it a relaxed design, this piece comes together with a somewhat elegant atmosphere when worn.
Easy to match with a T-shirt, this piece is perfect for finishing an outfit that differs slightly from one featuring the standard, classic range of summer bottoms. An addition that would surely expand the range of daily coordinations possible with your wardrobe, we also highly recommend coordinating this piece with the matching cardigan of the same material - a combination that results in a coordinated look that combines elegance with an overall relaxed mood.
55% RECYCLE POLYESTER 45% WOOL
Made with a mesh woven from recycled polyester and a blend of wool yarns. With the use of a fine SUPER120's wool which through its delicate fibers allow the fabric to be worn comfortably against the skin without a scratchy, prickling feeling and a environmentally friendly, recycled polyester, an especially fine textile has been achieved.
With the moderate gaps in the mesh's structure allowing for a high breathability, this material allows heat to escape while simultaneously allowing air to pass through - keeping one cool. Additionally this material has the benefit of being naturally wrinkle-resistant and washable at home.