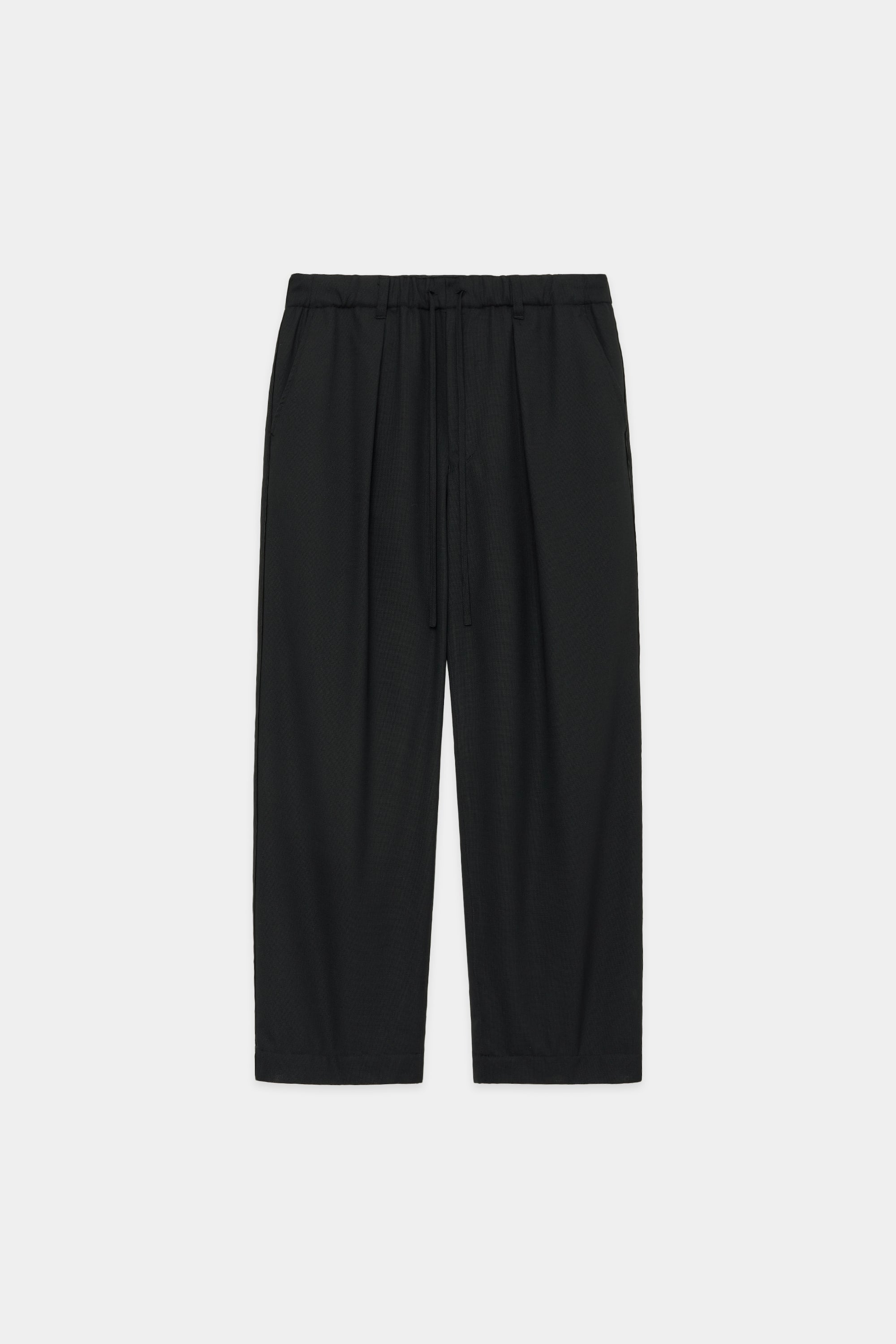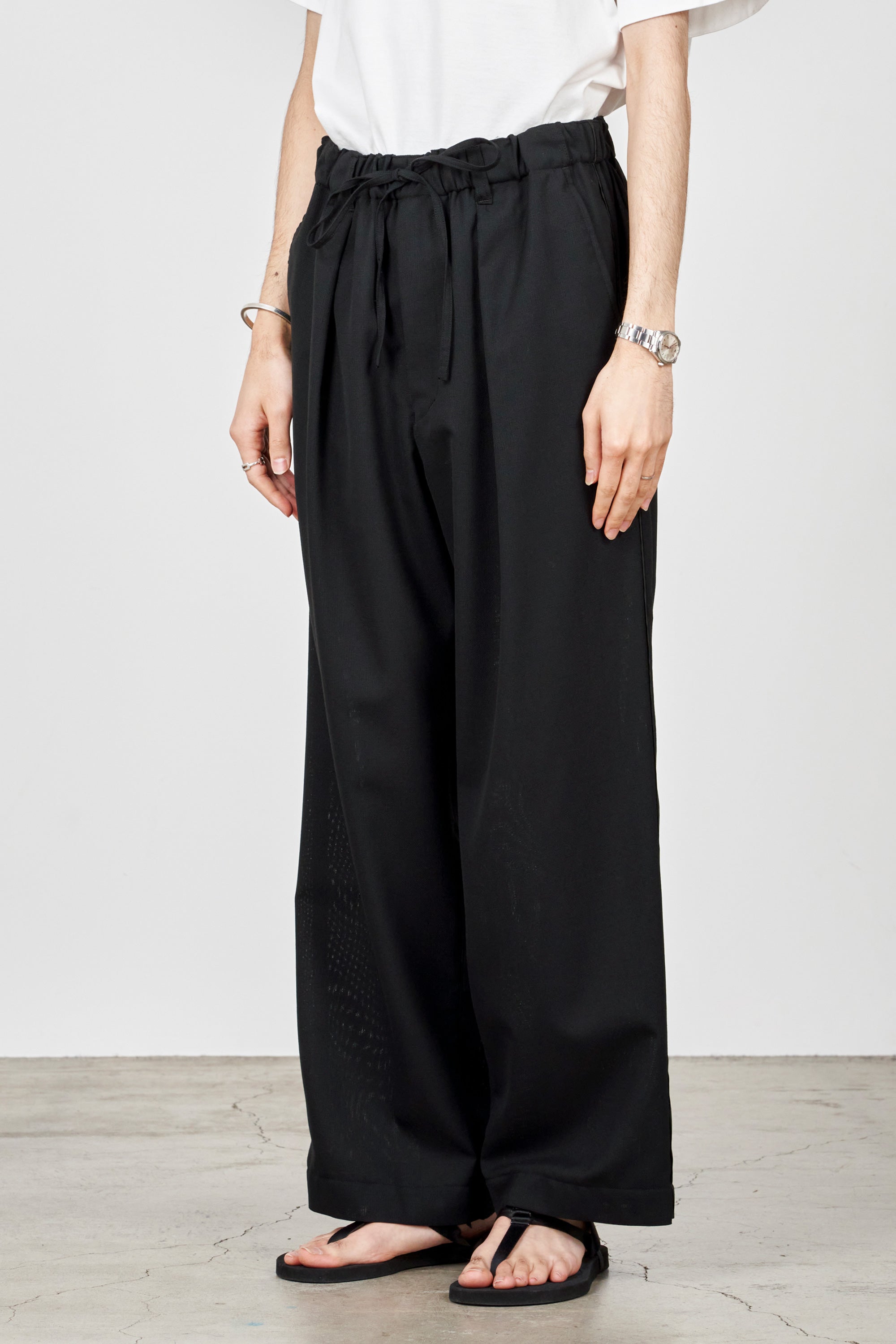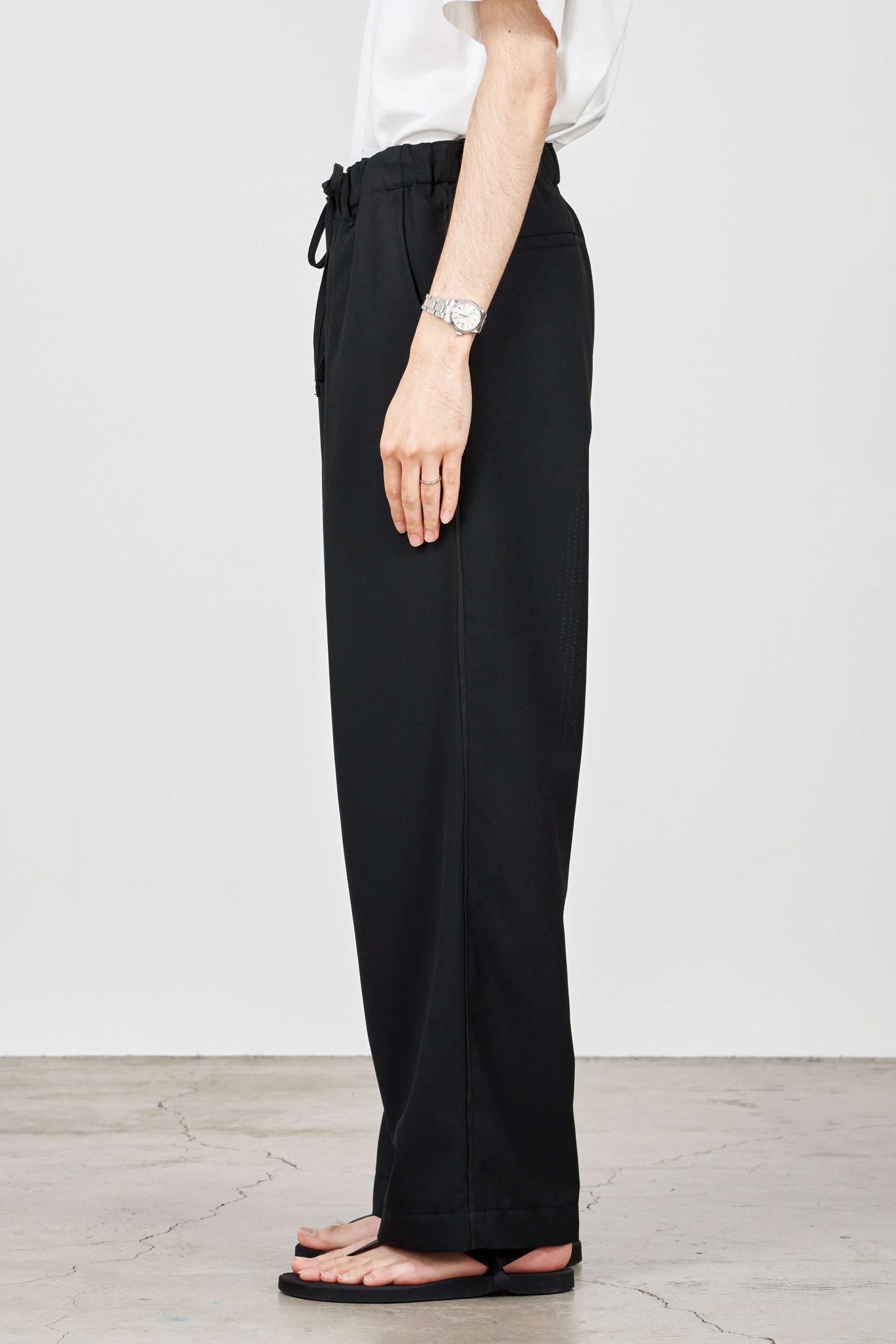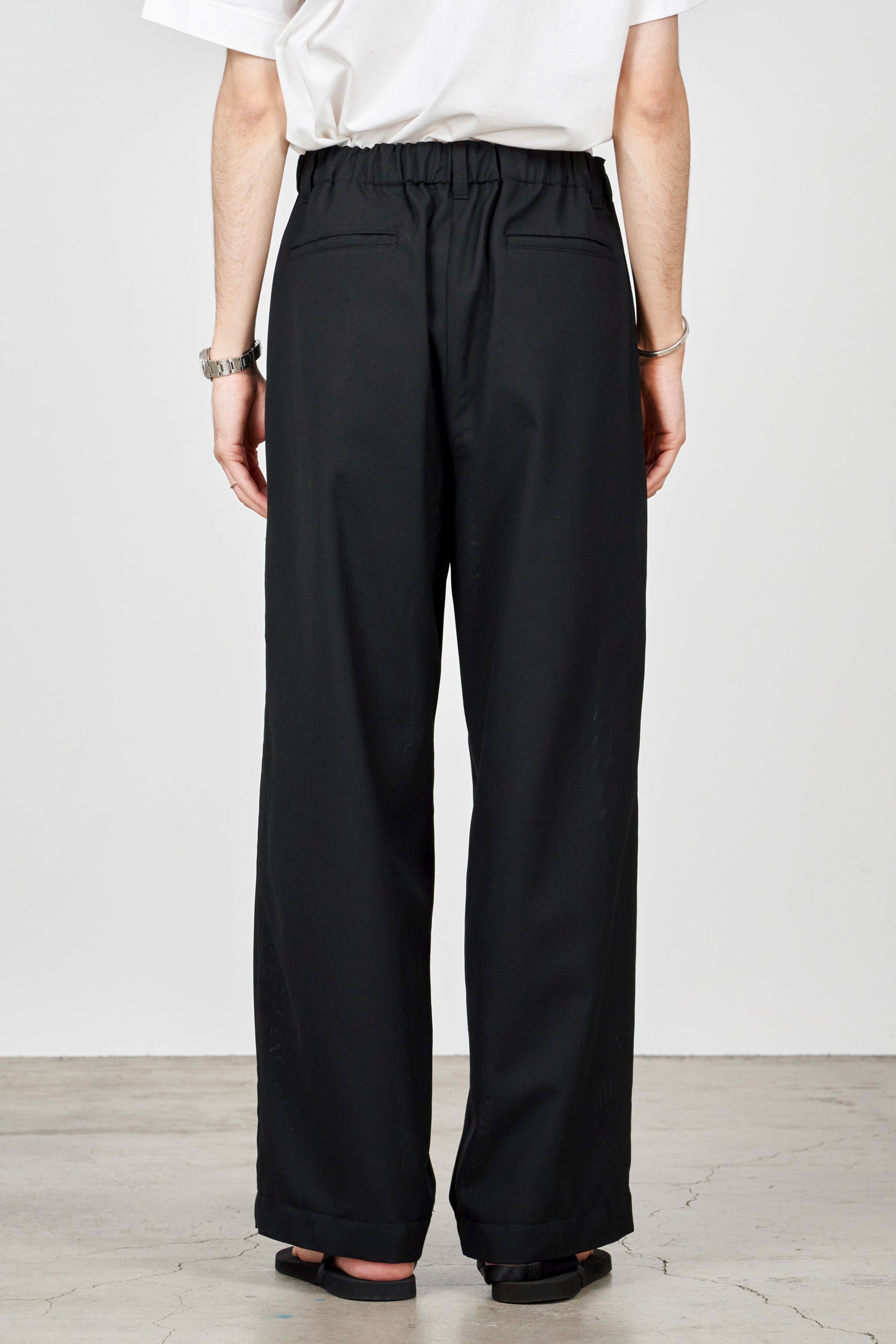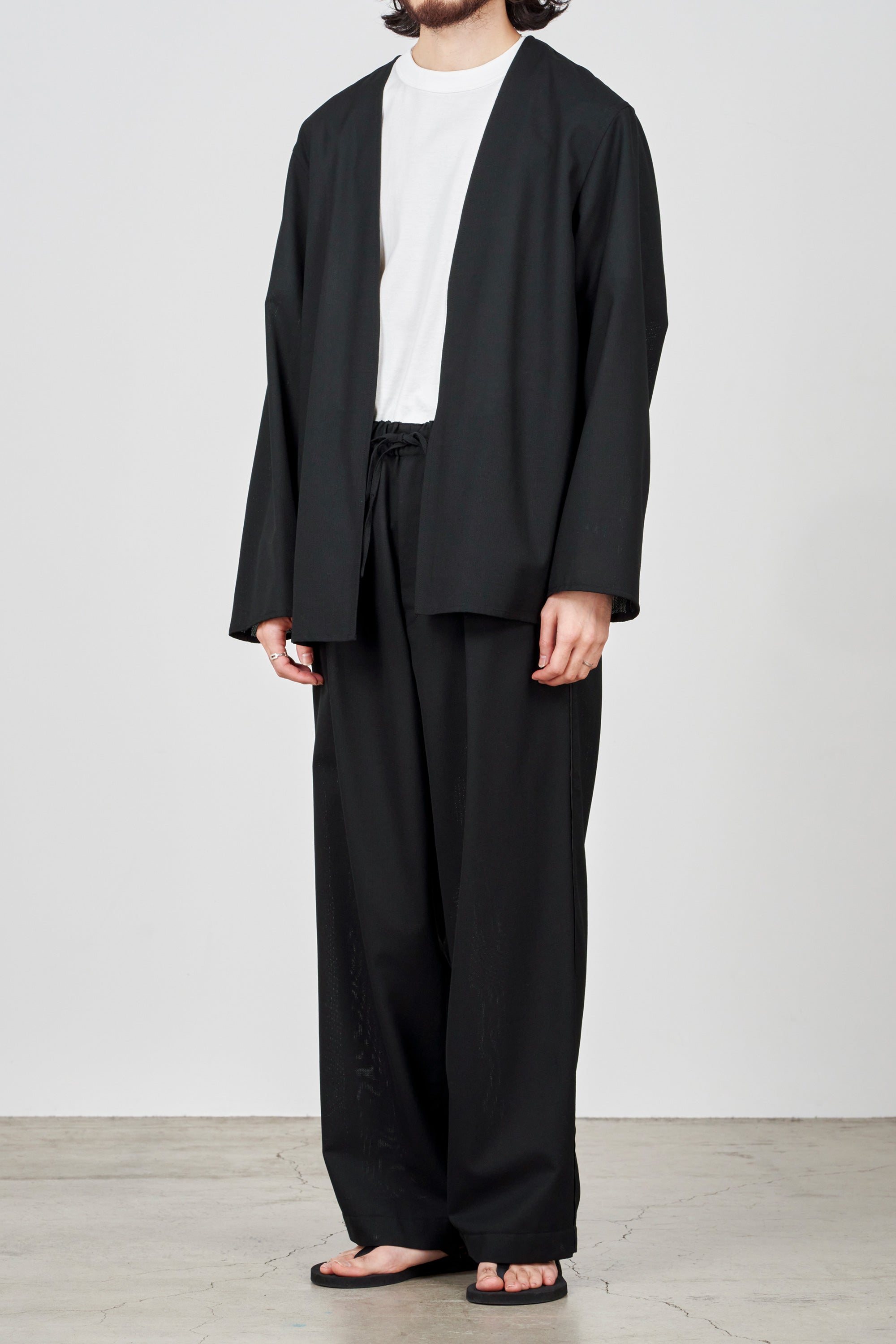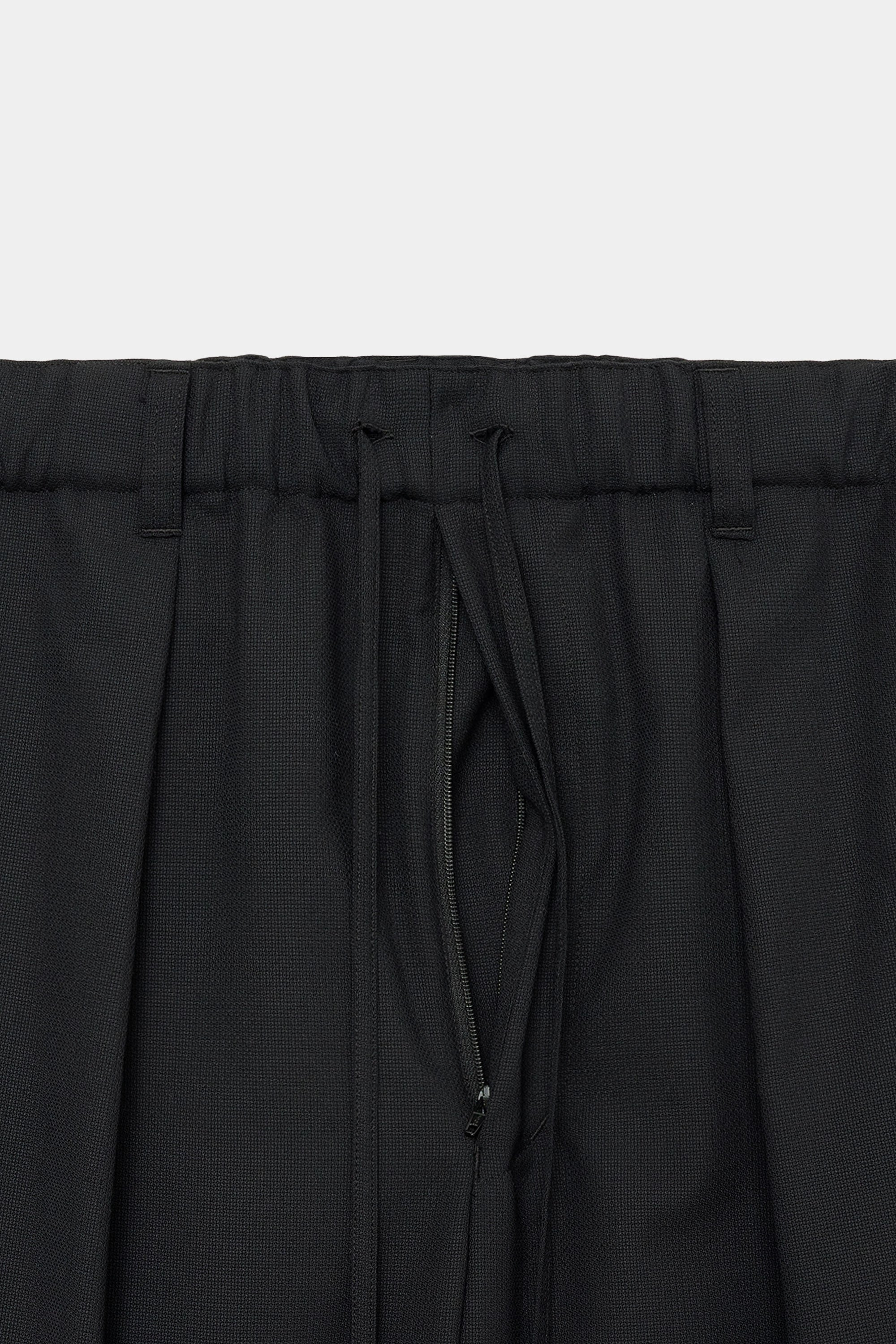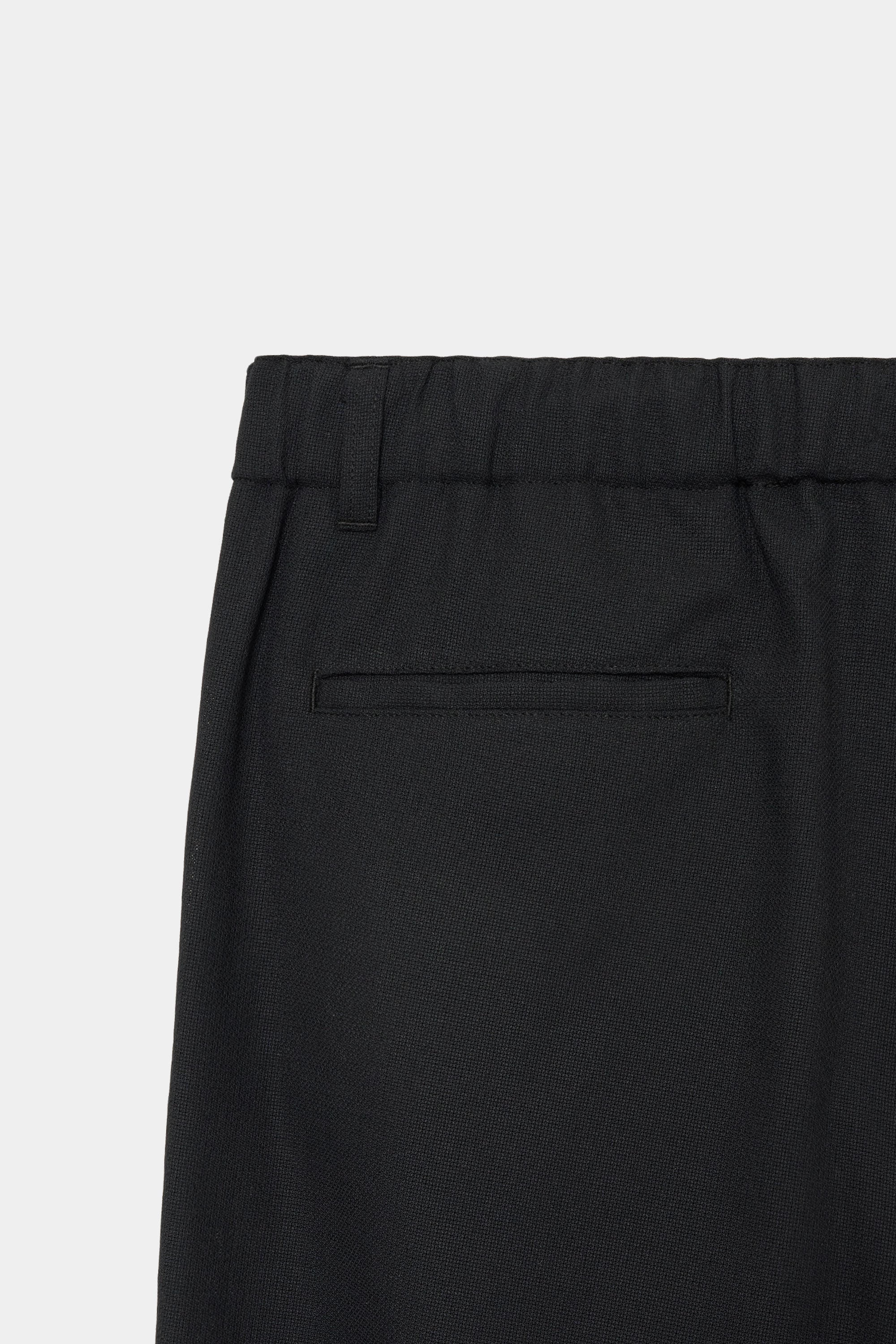 /
RECYCLE POLYESTER WOOL MESH SIDE PIPING 1TUCK EASY PANTS, Black
Design
Wide silhouette tucked-in easy pants. Straight silhouette with a generous gusset width. Deep tucks create a three-dimensional line. Piping tape is sewn on the sides to add a sporty essence.
The waist is easy to wear and comfortable. Belt loops allow for the attachment of belts, key chains, and other accessories.
Recommended comment
These easy pants allow you to enjoy a different look every day.
The fabric has a unique mood with a classy look unique to wool. The relaxed design of the waistband and side piping give this item a mysterious, yet elegant feel when worn. It completes an outfit that is a little different from the standard summer bottoms. Adding these to your wardrobe will expand the range of your daily coordination.
We also recommend coordinating this item with the matching cardigan. It will complete an elegant coordinate that combines elegance and a relaxed mood.
Item number: M23B-09PT01C
Item name: RECYCLE POLYESTER WOOL MESH SIDE PIPING 1TUCK EASY PANTS
*The products in the images are samples. Specifications, processing and size may differ slightly from the actual product.
55% RECYCLE POLYESTER 45% WOOL
Mixed yarn of wool and recycled polyester is used. The wool material used is SUPER'120S, which is comfortable to wear without prickling the skin, and recycled polyester is used in this environmentally friendly fabric.
It is highly breathable by weaving it into a mesh-like shape with moderate gaps, allowing heat to escape easily and air to flow through, keeping the wearer cool. The polyester blend is wrinkle-resistant and can be washed at home.
The wool and polyester are dyed separately using a special dyeing method called two-bath dyeing: BLACK is dyed entirely in black, while OLIVE is dyed in two different olive colors with different densities to express deep colors.