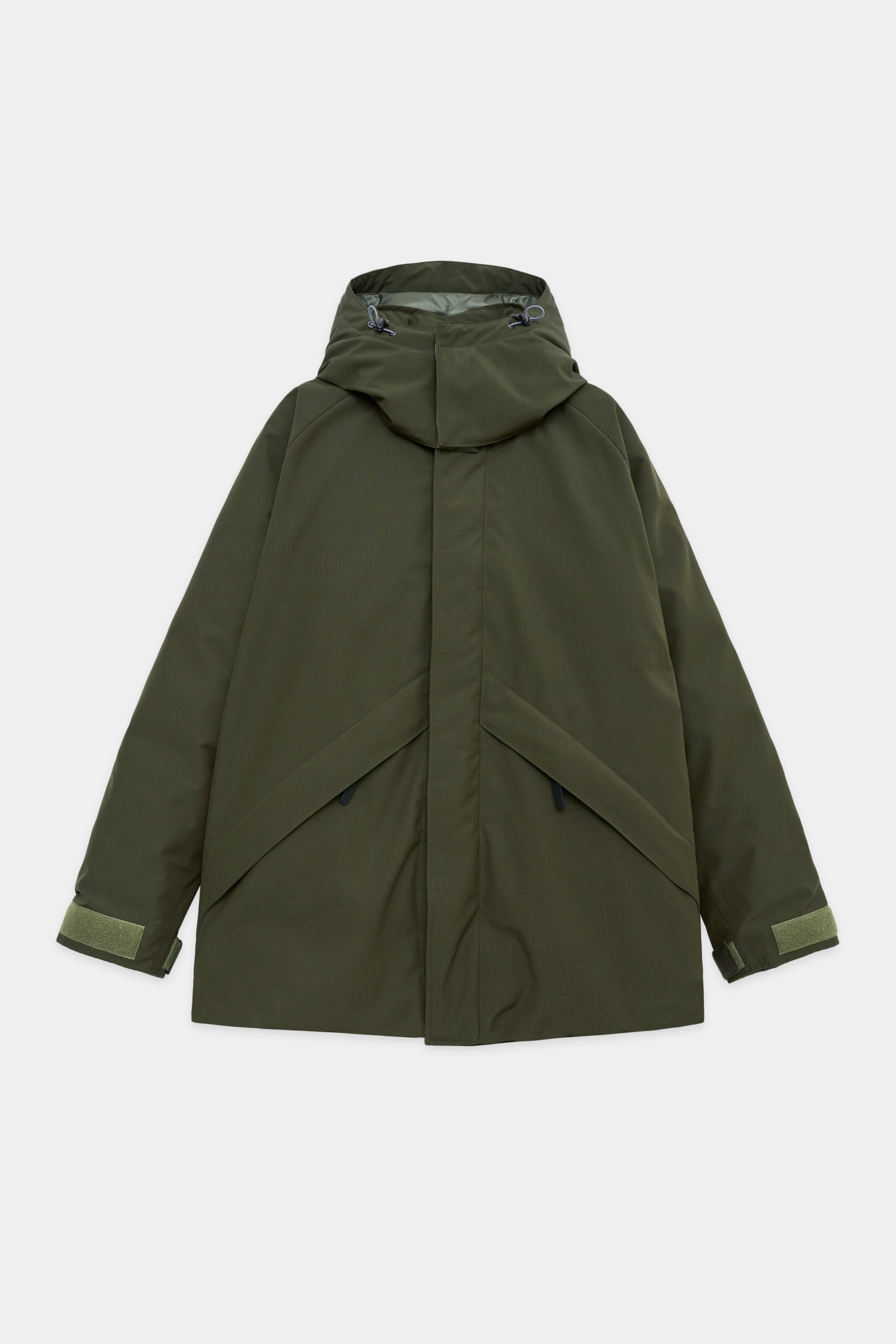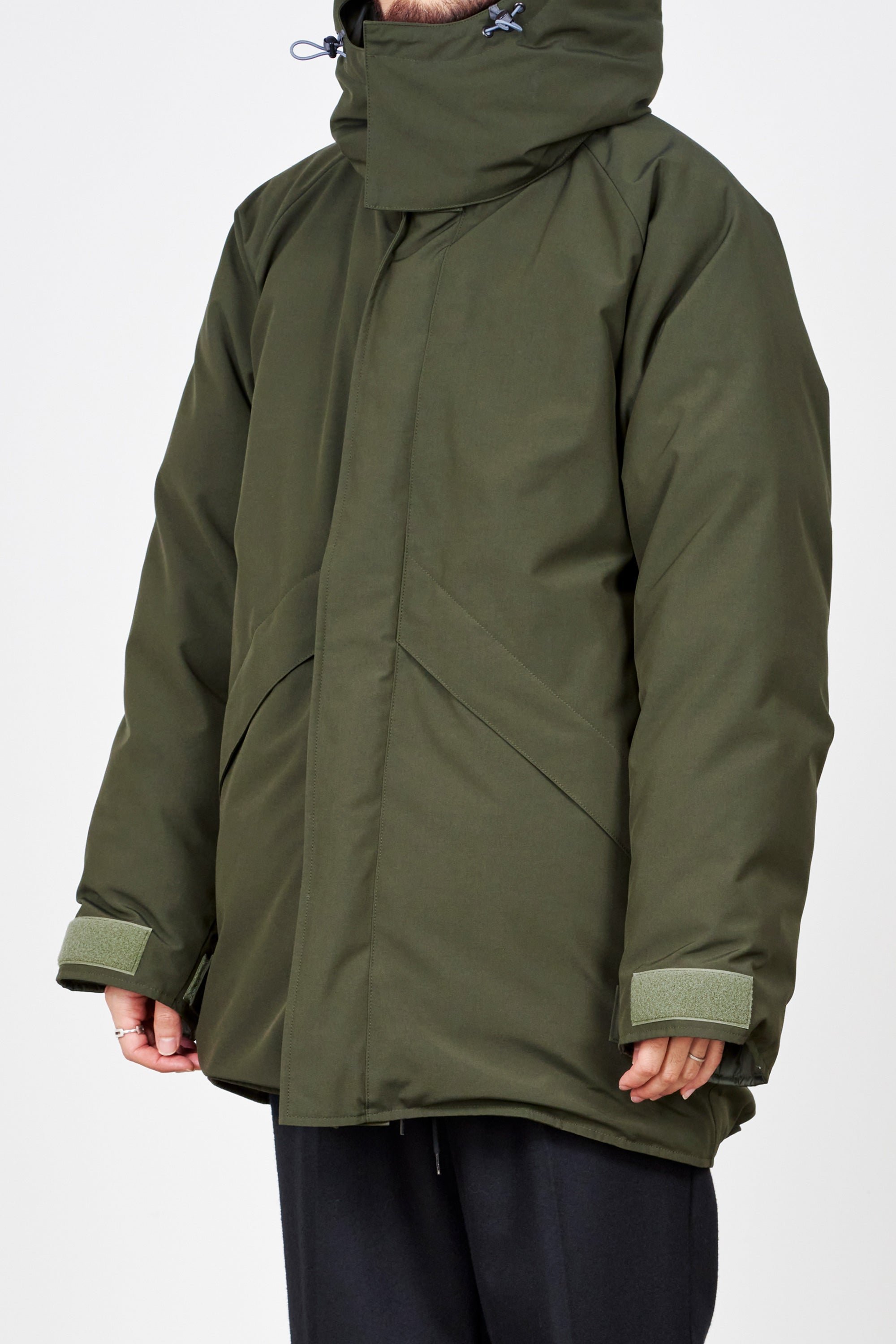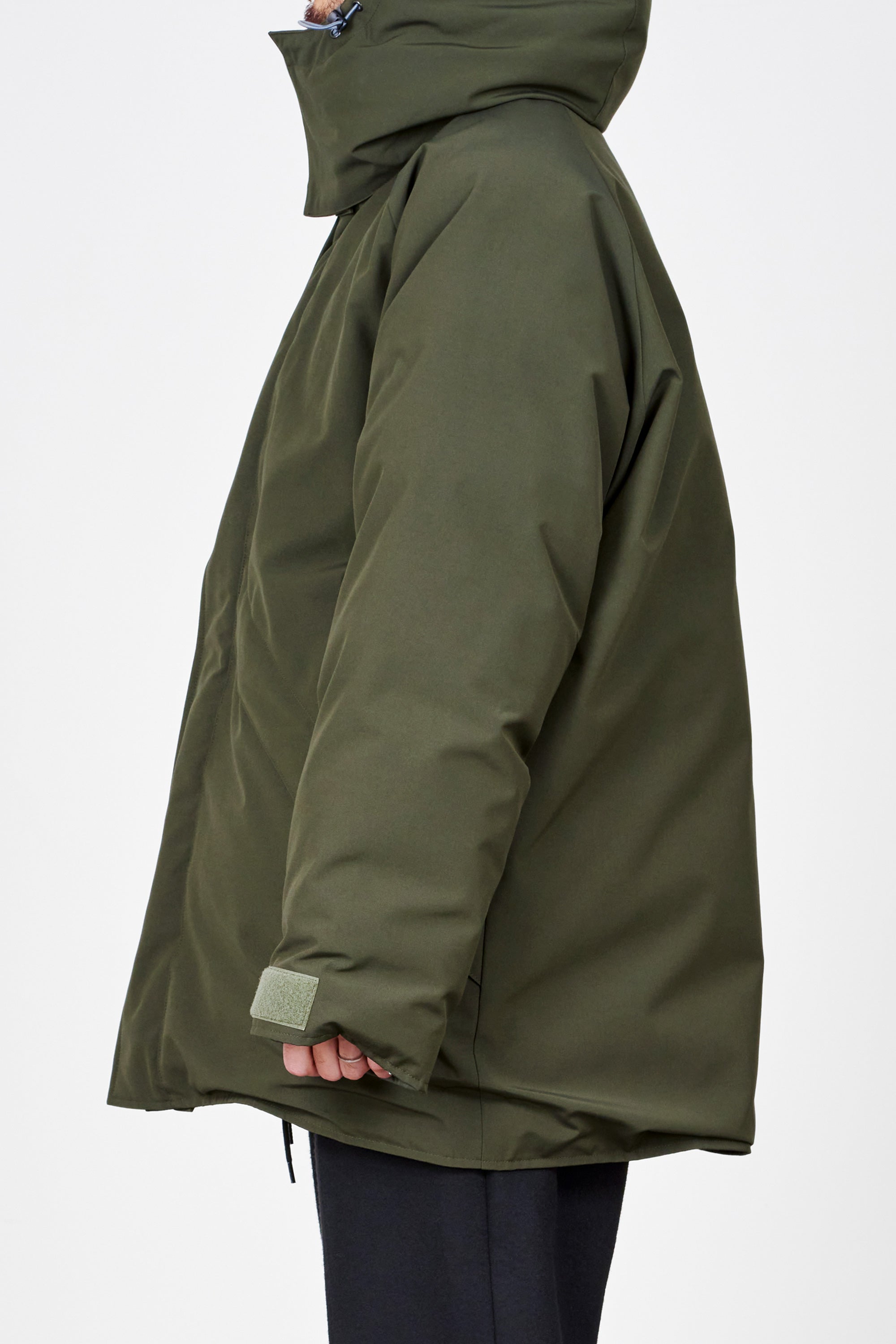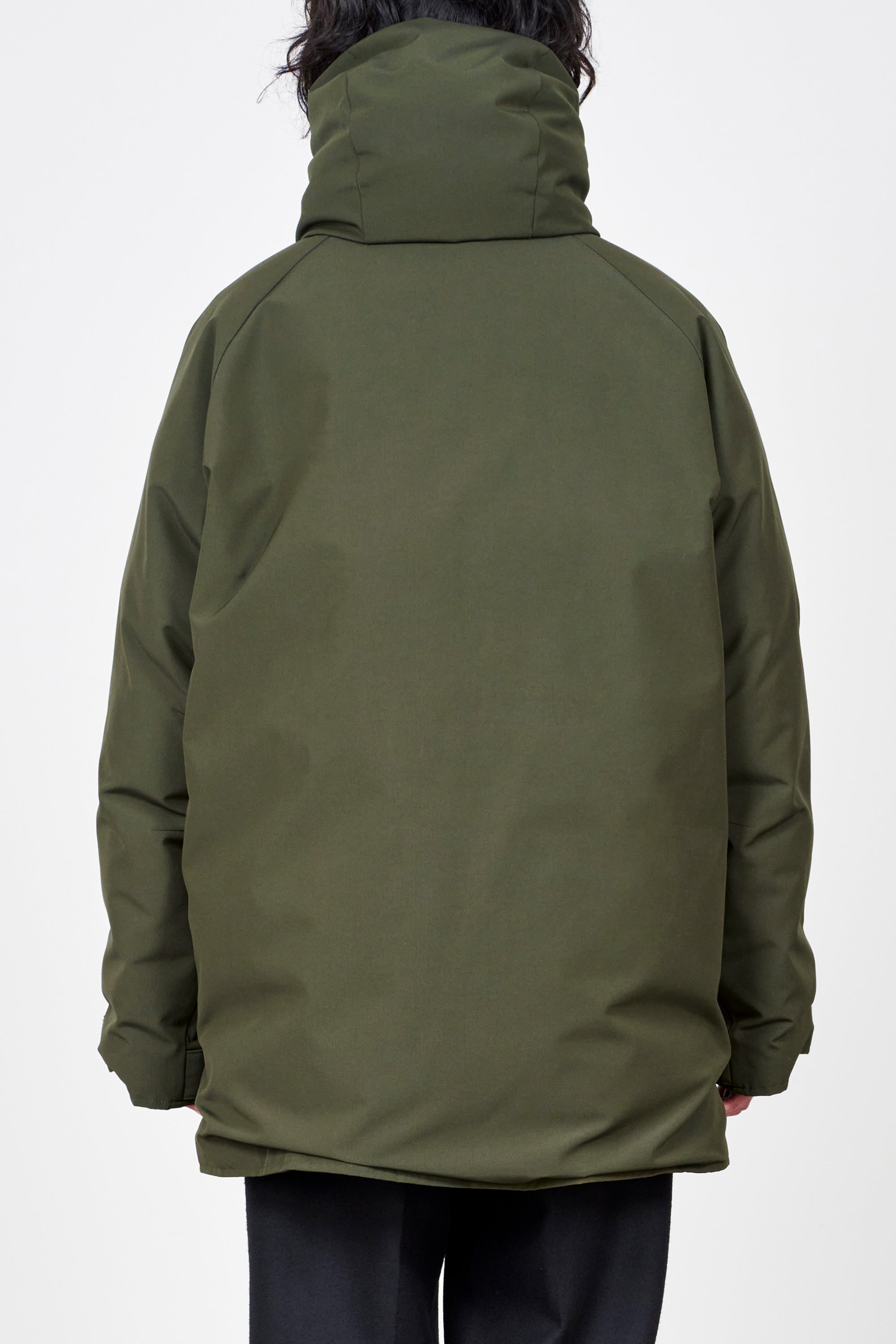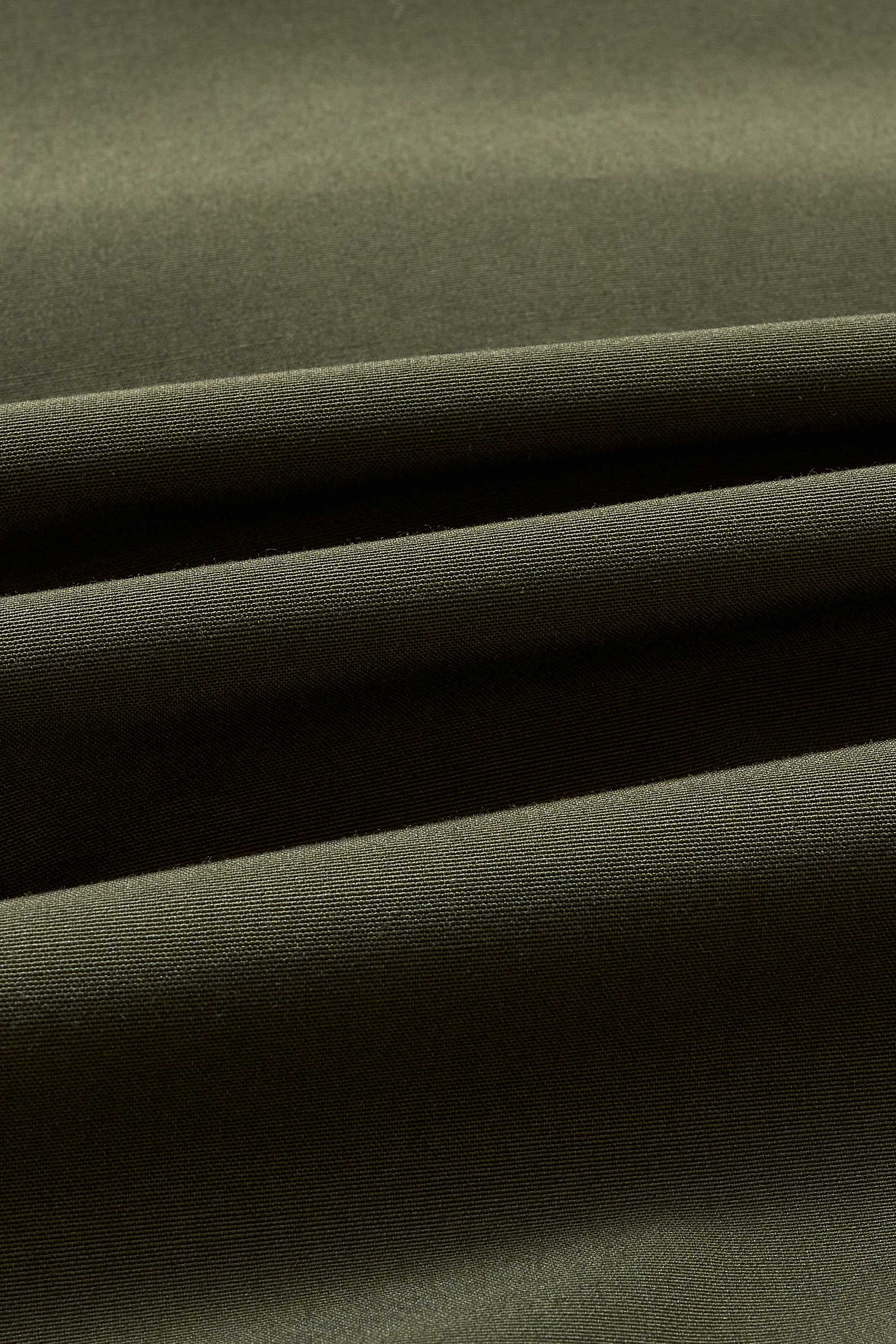 /
リサイクル ポリエステル オーガニック コットン ウェザー オーバーサイズ ダウンパーカー, Olive
Design
The silhouette is oversized, with a relaxed fit in both the sleeve barrel and body width. The raglan sleeves allow you to wear it without worrying about the width of your shoulders. The diagonal pockets on the front are based on the details of the PCU LEVEL 7 JACKET of the U.S. military, adding an accent to the design.
Recommended Comments
Based on an orthodox down jacket, this is a hybrid piece with a military design. The oversized silhouette and modern military wear details blend together without discomfort, creating a simple yet powerful design with a strong presence.
The fabric is a blend of recycled polyester and organic cotton, giving the item a matte and relaxed impression.
The silhouette hides up to the waist, and the volume is perfect. This item is also highly thermal resistant and can be coordinated just by wearing it.
Product Number/Product Name
Product No.:M22C-17BL01C
Product name:RECYCLE POLYESTER ORGANIC COTTON WHEATHER OVERSIZE DOWN PARKA
84% RECYCLE POLYESTER 16% ORGANIC COTTON
Recycled polyester and organic cotton blended yarn is used to create this weatherproof material. It is densely woven to make it waterproof and water resistant, and is treated with a non-fluorine water-repellent finish. The down used is 93% Polish white goose down, with a fill power of 770 fill-power for high cold protection.