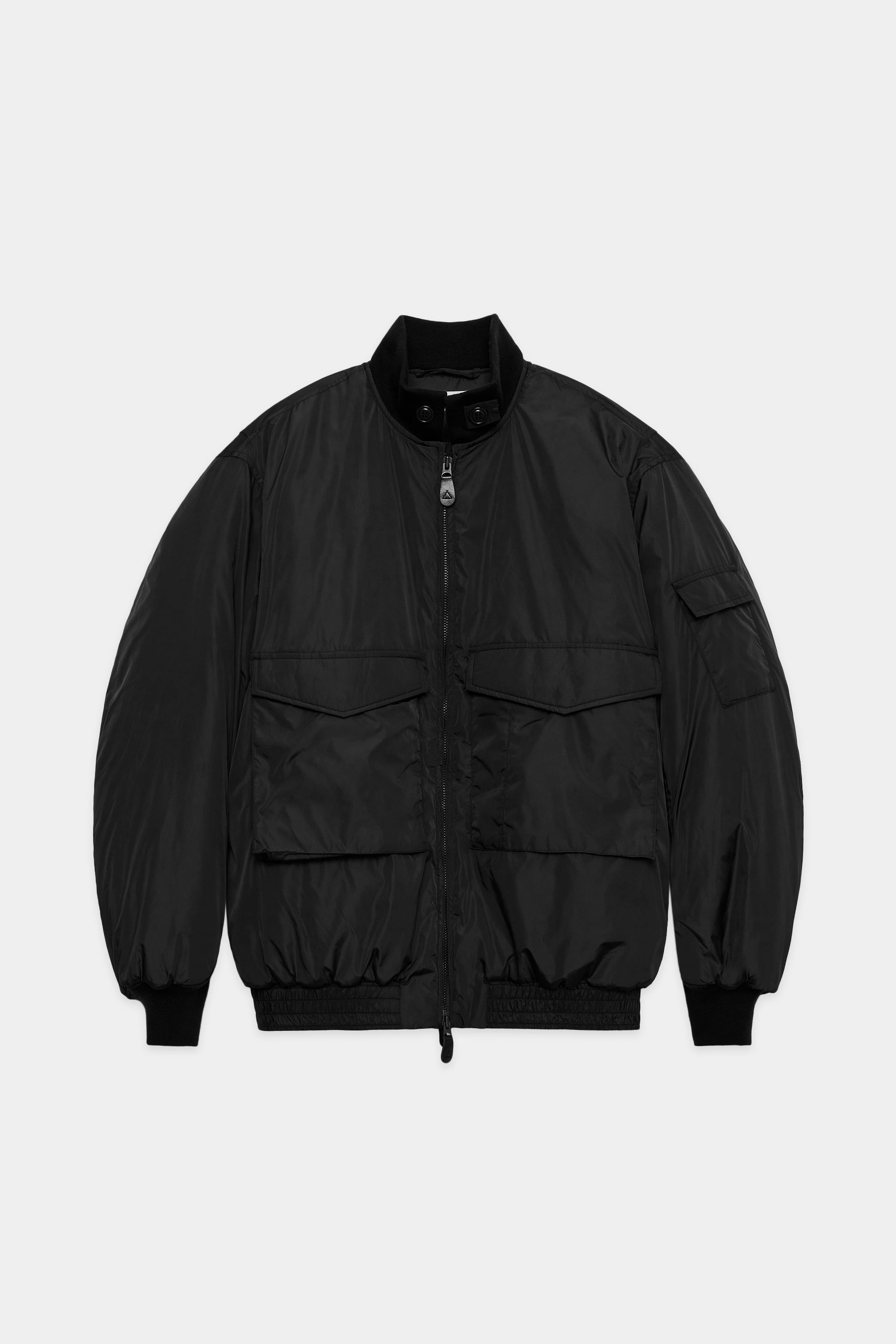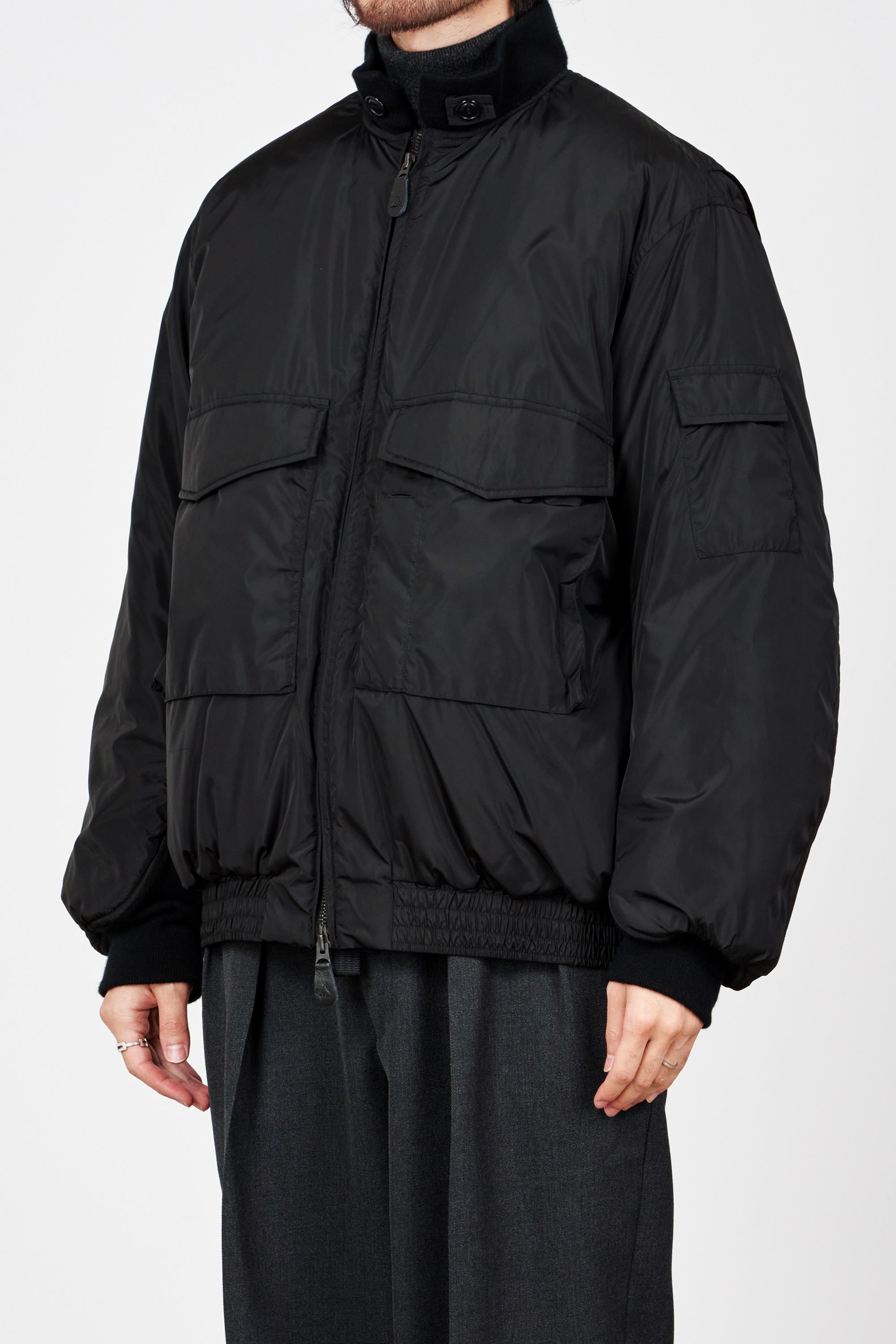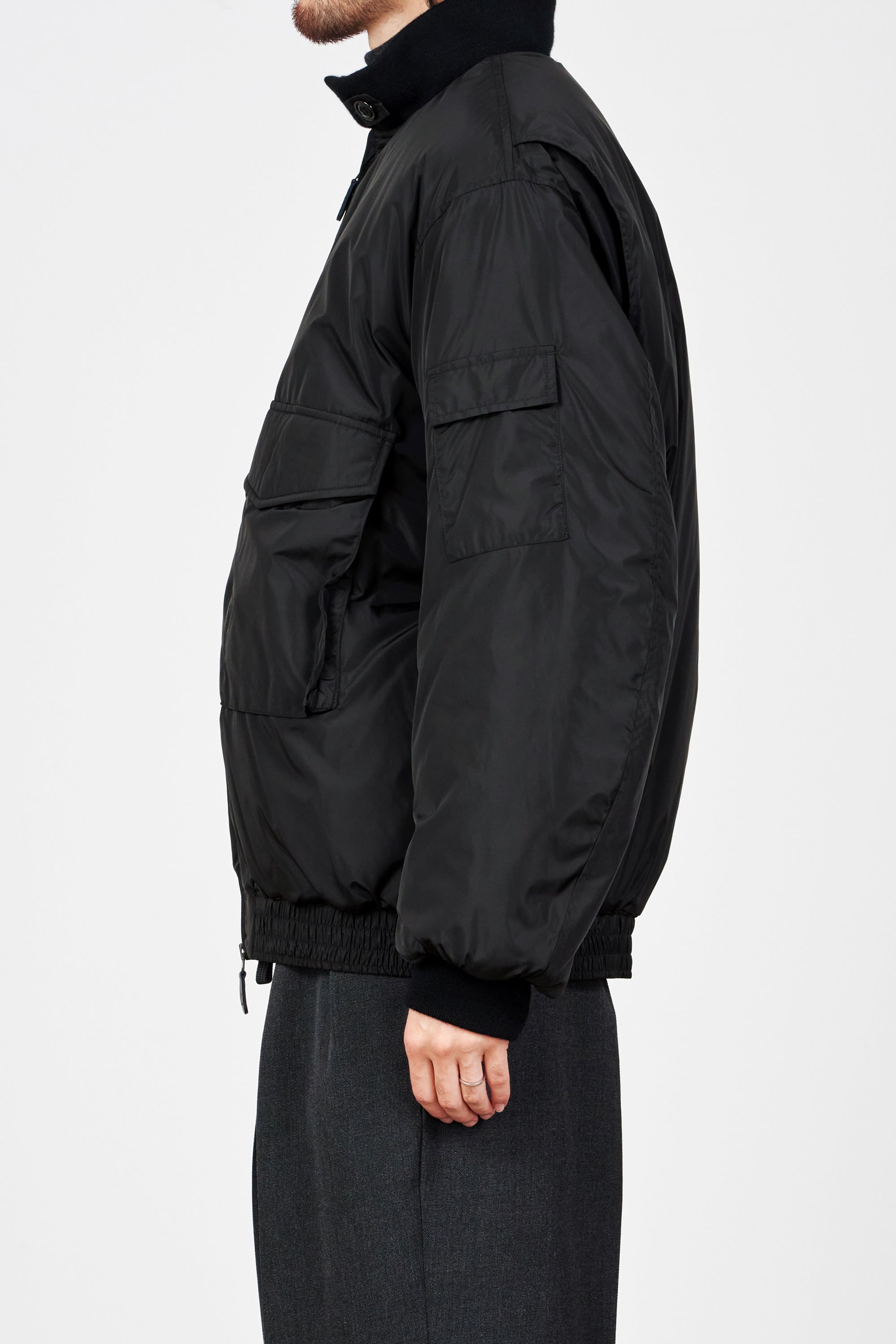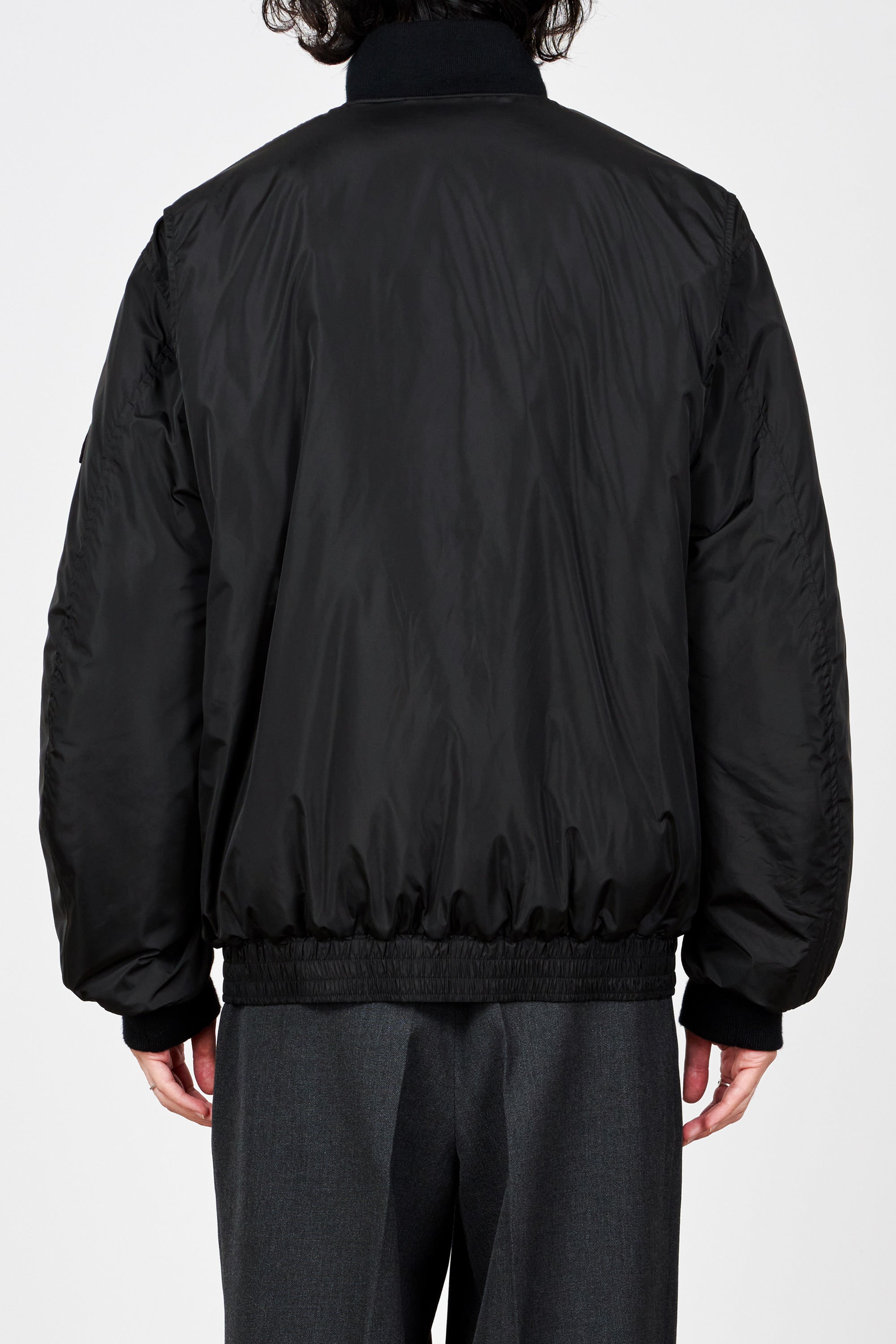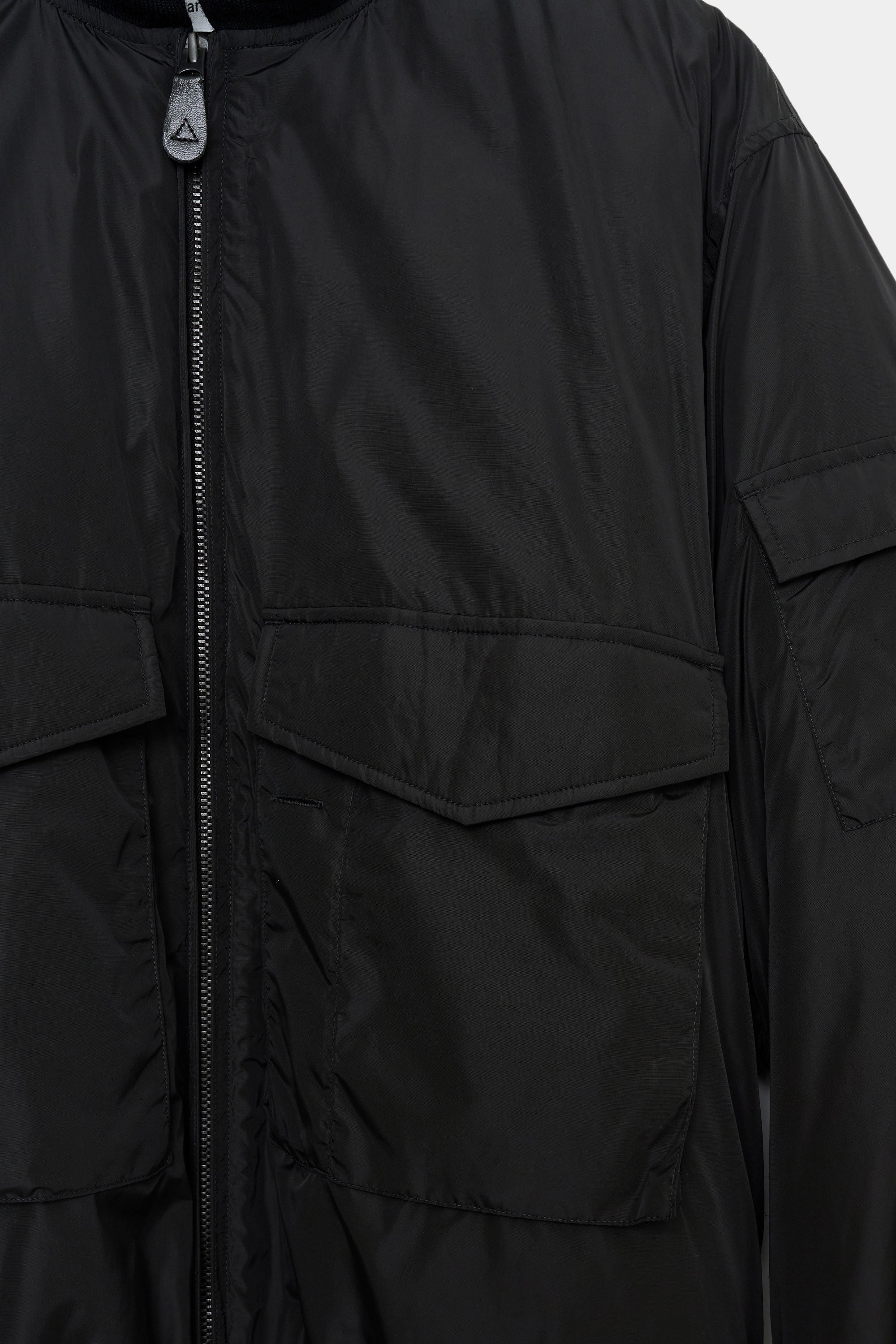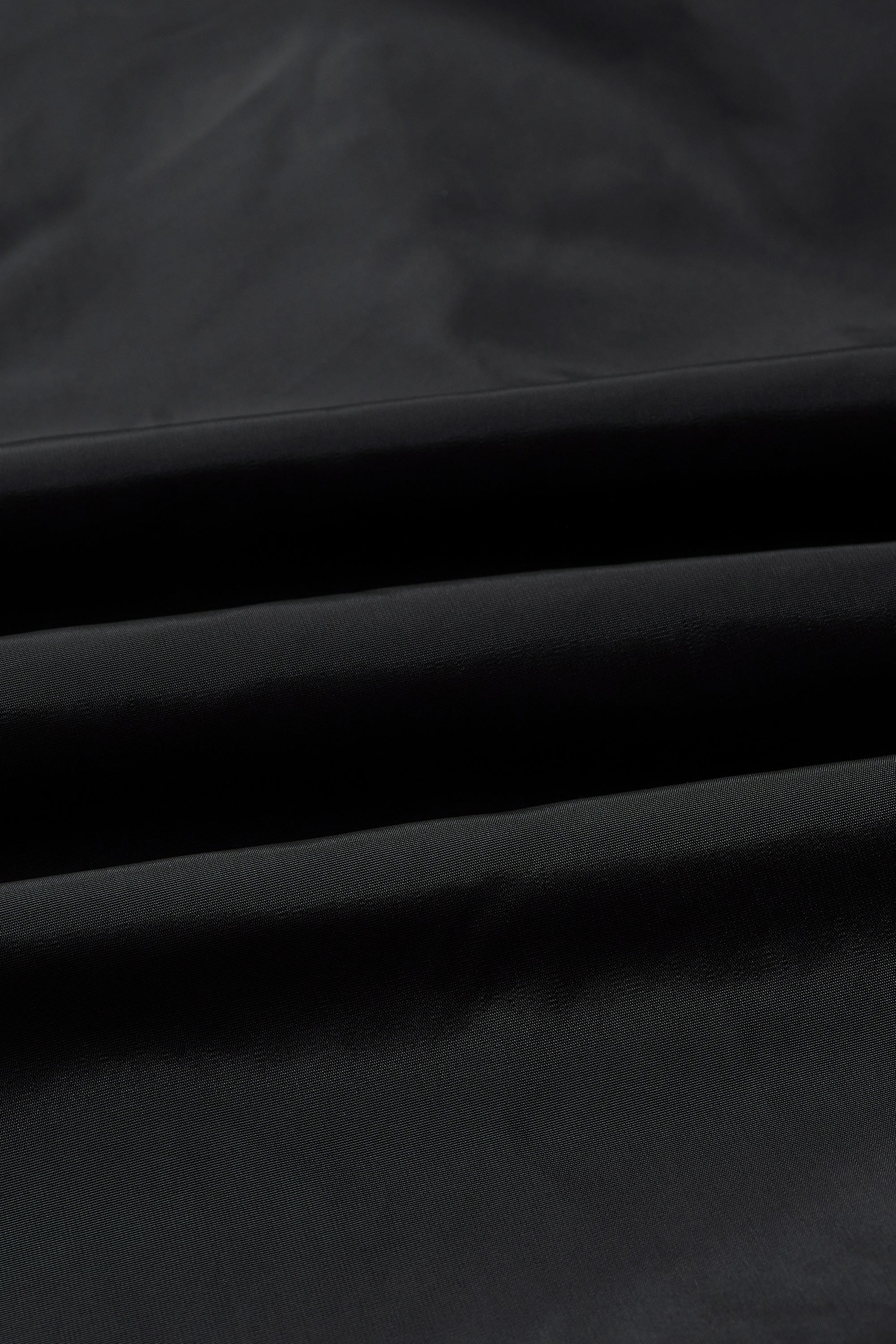 /
リサイクル ナイロン ポプリン G-8 フライトジャケット, Black
Design
The design source for this piece is the U.S. Navy flight jacket, which was used from the 1950s to the 1970s.
Details such as the ribbed collar and pockets on the chest and left arm are retained, but the length has been lengthened compared to the original item, creating a design that is in line with contemporary fashion trends. The silhouette is slightly roomy and rounded, but the fit is not overly oversized, making it easy to wear even for petite people.
The "Primaloft®" padding made from recycled polyester ensures high thermal protection. It is characterized by its moderate volume, light weight, and softness.
Recommended Comments
The "G-8 FLIGHT JACKET" is popular for its simple yet distinctive design.
The rugged look characteristic of military wear has been retained, but the low-sheen nylon finish has been updated to give it an urban sophistication. The chic mood of this item makes it easy to match with denim, chinos, and of course, beautiful pants such as slacks, and the fact that it does not become too casual is also an attractive point.
While boasting a high level of winter protection, it is also characterized by its lightweight and relaxed fit.
Product Number/Product Name
Product No.:M22D-08BL01C
Product name:RECYCLE NYLON POPLIN G-8 FLIGHT JACKET
100% RECYCLE NYLON
Recycled nylon is made from recycled factory waste and fishing nets. The fabric is woven very densely to create a firm and resilient fabric. The fabric has an elegant and deep look with a low sheen. It is treated with a water-repellent finish using an environmentally friendly non-fluorine finishing agent.