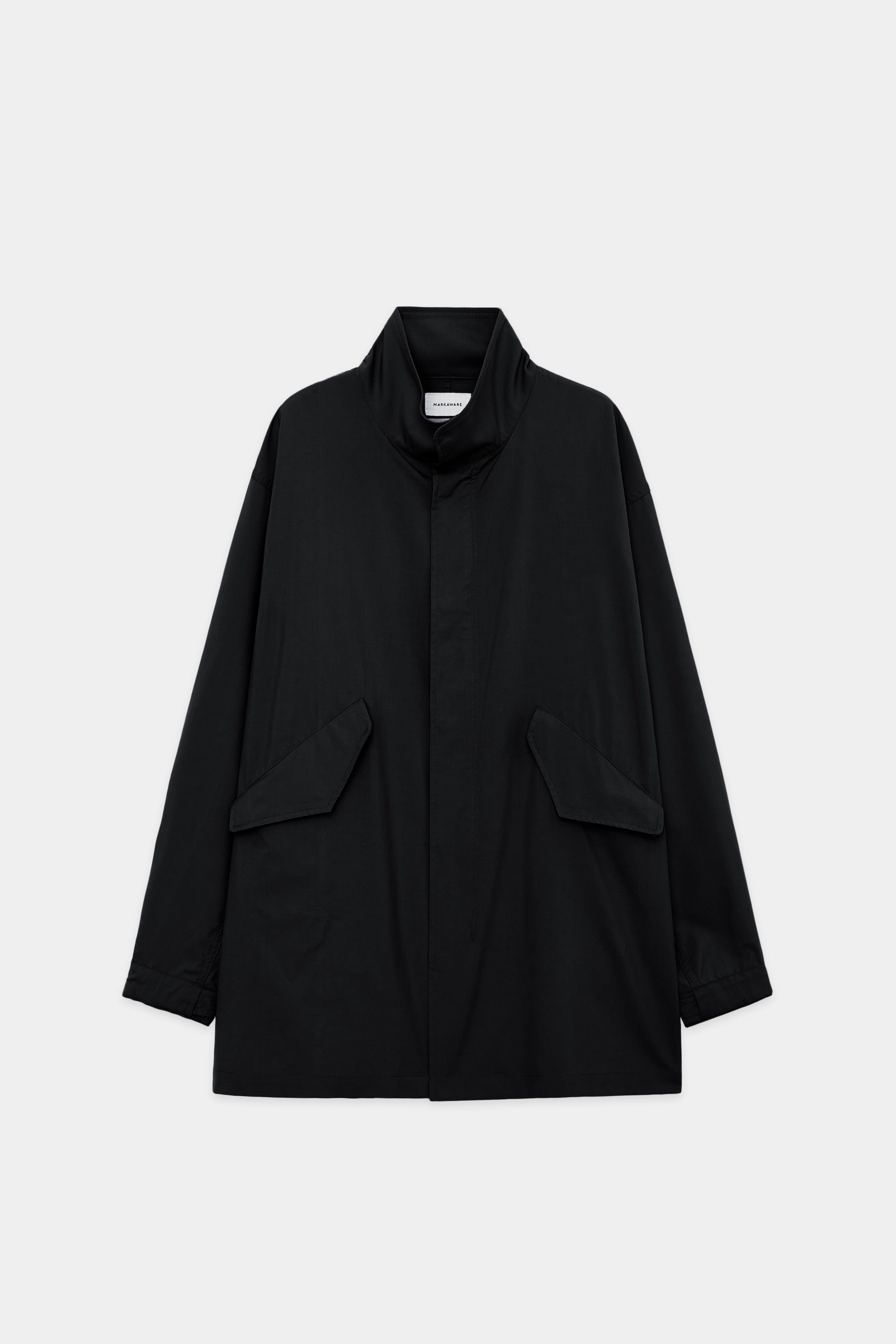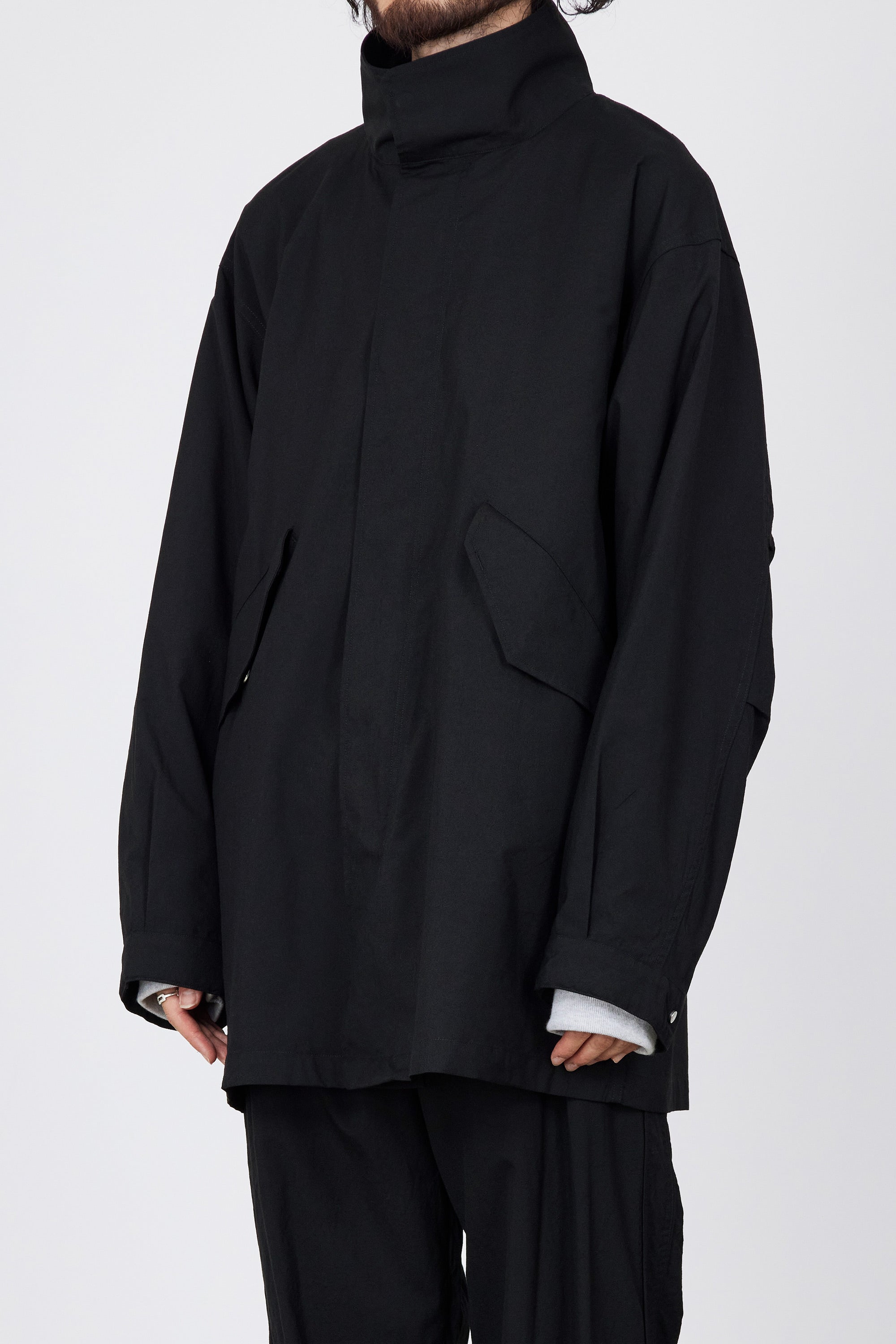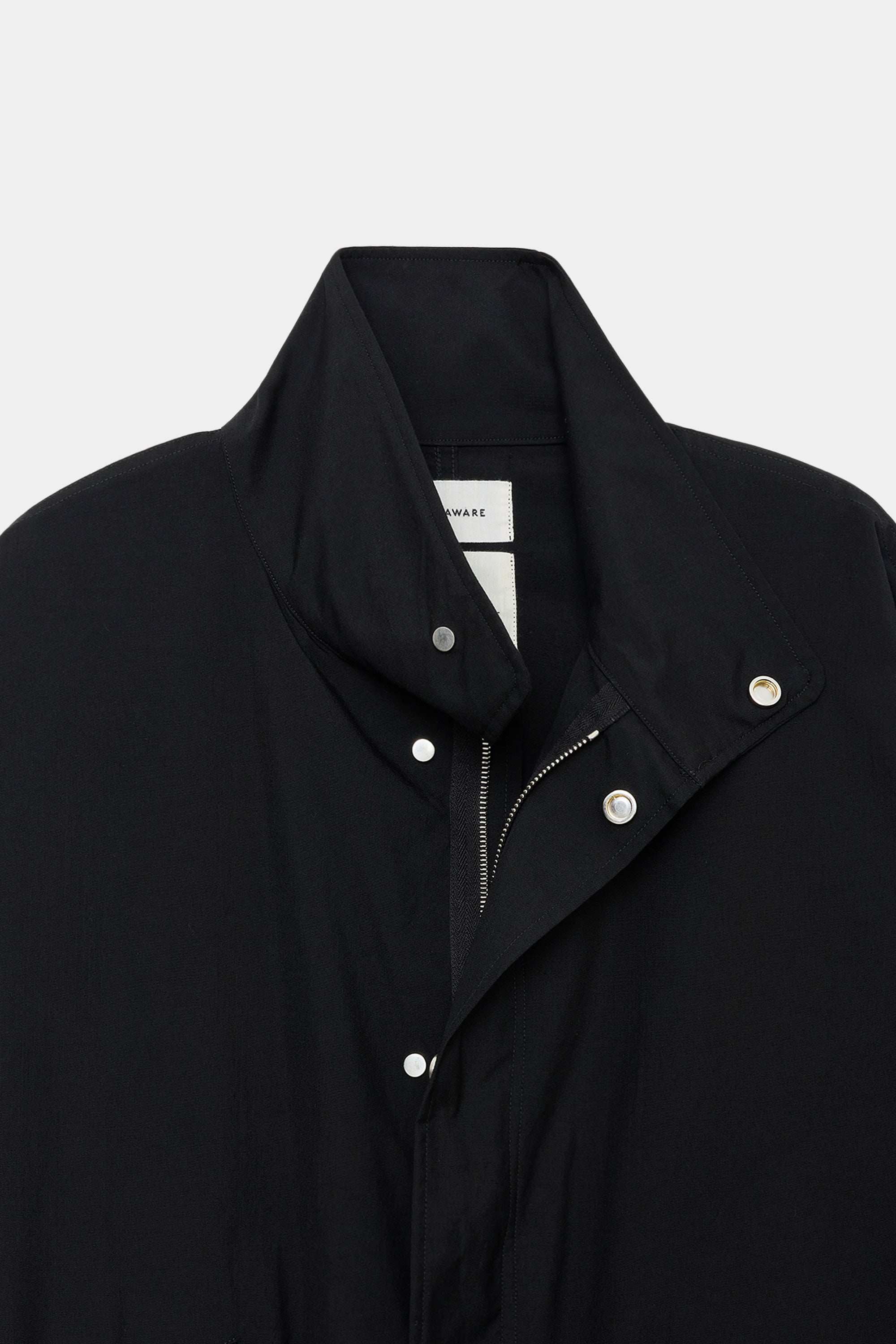 /
ORGANIC WOOL TYPEWRITER M-65 FIELD COAT, Black
Design
This dress is an arrangement of an American military mod parka. It features a simple design with a stand collar around the neck and flap pockets as accents, and an oversized silhouette that wraps around the body.
The mid-length makes it an attractive item that can be worn with everything from thin to thick bottoms.
Recommended comment
The mod parka, a classic military item, is arranged for spring and summer. The combination of a size that can be worn loose and easily, and the mid-length gives it a fresh silhouette. The lightness of the fabric makes it comfortable to wear and looks light.
The organic wool functionality keeps you dry to the touch even in warmer weather and prevents you from getting stuffy.
Item number: A23A-09CO01C
Item name: ORGANIC WOOL TYPEWRITER M-65 FIELD COAT
100% ORGANIC WOOL
A typewriter fabric made of organic wool from Argentina, tightly beaten in plain weave using an old-style shuttle loom. It is one-washed to give it an uneven surface.
Despite being 100% wool, the fabric is thin and light, and has a synthetic fibre-like appearance. The fabric has a synthetic fibre-like look and feel, but with wool's inherent moisture absorbency and antibacterial properties.